MSI's Luxury Vinyl Plank Flooring Bridges The Gap Between Vinyl And Hardwood
September 10, 2021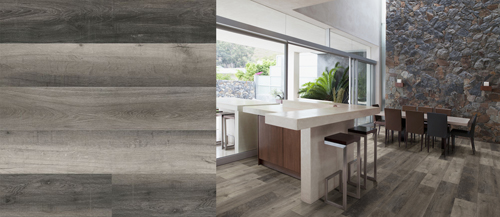 Picking out the best flooring for your home can be a difficult decision. With flooring options ranging from sheet vinyl to natural wood flooring, how are you supposed to know which will be able to stand up to the high traffic areas of your home? One option you need to consider is luxury vinyl planks, which help to bridge the gap between traditional vinyl and hardwood — giving you the high-end look you crave without the headache of ongoing maintenance.
Follow along as MSI walks you through what it is and the benefits of luxury vinyl tile so you can feel confident in your selection out of the many types of flooring.
What Is Luxury Vinyl Plank Flooring?
Rigid core vinyl flooring is not only a budget-friendly option for homeowners but offers enhanced durability as it boasts an enhanced rigid core made from a composite of polymer and stone. Created as a new and improved version of traditional vinyl, rigid core is engineered to offer homeowners added stability as it is constructed with three to four layers, including the wear layer that helps maintain the appearance of the flooring by preventing scratches and stains. Its solid plank structure offers less flexibility than traditional vinyl, making it more durable and resistant to wear and tear.
For a deeper look at each of the layers of their purpose, follow along as MSI provides a guide to luxury vinyl tile:
Backing – Attached to the underlayer of the plank you'll find a sound-reducing layer that not only helps to soften the feel of the plank underfoot but offers sound reduction between the floors of your home.
Click-lock system – Boasting easy installation, Everlife Luxury Vinyl Planks offers a click-lock system that makes it the ideal do-it-yourself project.
Rigid Core – To increase the strength and durability of the flooring, luxury vinyl planks features a rigid core that is made with a combination of limestone and polymer for enhanced stability, durability, and water resistance.
Printed vinyl layer – At the end of the day, you want your new floors to look good. The printed vinyl layer allows you to choose from a wide selection of realistic wood-look patterns ranging from rustic to high-end to traditional.
Wear layers – To protect the appearance of your luxury vinyl planks, it features a wear layer of Crystalux to make it resistant to scratches, dents, scuffs, and sun damage.
Benefits of Luxury Plank Flooring
It's no surprise that luxury vinyl tile has become increasingly popular in recent years. From its affordability, easy installation, and longevity, there are a myriad of benefits homeowners experience. To help you feel confident in your choice, here are the pros and cons of Luxury Vinyl Flooring.
Affordability
Although many desire the look of wood flooring, they often don't want the price tag that goes along with it. Luxury plank flooring is a cost-effective option that allows you to achieve the same high-end look but at a fraction of the price — making it most affordable when dealing with a large square footage. Along with the lower cost of materials, homeowners also save on installation costs because LVT's easy installation makes it a do-it-yourself project.
Easy Installation
For those with the do-it-yourself itch, you'll love how easy it is to install your new luxury vinyl planks. Luxury vinyl tile installation instructions are easy to follow and you'll be enjoying the look and feel of your new flooring in no time due to the click-lock system. Looking for best practices for luxury vinyl tile installation? There's no need to stress — with the click-lock system, the edges of the planks have grooves and edges that interlock in place together for ease of installation.
Appearance
Vinyl plank flooring makes it easy to transform your space from drab to fab with its high-end appearance. Whatever vision you're hoping to create in your home, LVT allows you to do it with a variety of color options and wood-like patterns for you to choose from. The large selection of tile floor styles, textures, colors, and sizes enables you to customize your flooring to your exact specifications, whether you want to follow the latest luxury vinyl tile trends or break from the status quo.
Maintenance
No one wants to install a flooring option that requires them to be on their hands and knees all day sealing and buffing out chips and scuffs. Vinyl flooring care and maintenance is stress-free, as there is very little maintenance required to keep your floors looking as good as the day they were installed. With a light wiping of the floor tile, you'll easily be able to remove any dirt and debris that has started to accumulate.
Durability
At the end of the day, the appearance will only get you so far. There's no point installing flooring that looks good if it can't stand up to the high foot traffic areas of your home! If you opt for a less durable flooring option, you're going to find yourself constantly maintaining or repairing your floor tile to get them to maintain their appearance. Vinyl plank flooring is extremely durable, to scratches, stains, and dents, and is water-resistant! Have peace of mind knowing your investment will retain its beauty for many years to come.
Applications of MSI's Luxury Vinyl Plank Flooring
MSI's LVT line of products can be used in a variety of applications from residential to commercial. Here are a few of our favorite flooring options and their best use.
Maracay Brown Luxury Vinyl Planks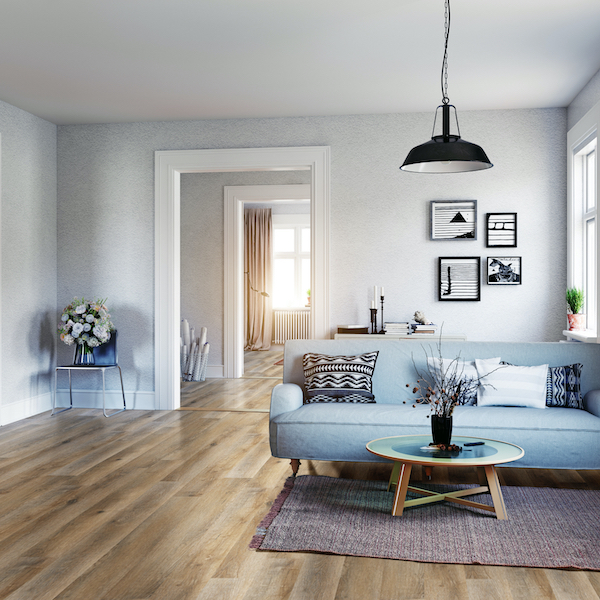 When you want a wood-look flooring in a classic brown hue, there's no better option than Maracay Brown Luxury Vinyl Plank from the Ashton Collection. Ideal for residential kitchens, bathrooms, basements, living areas, and more, you can have peace of mind knowing that Maracay Brown luxury vinyl flooring is built with the scratch-resistant CrystaLux™ finish for optimal durability.
Coastal Mix Luxury Vinyl Tile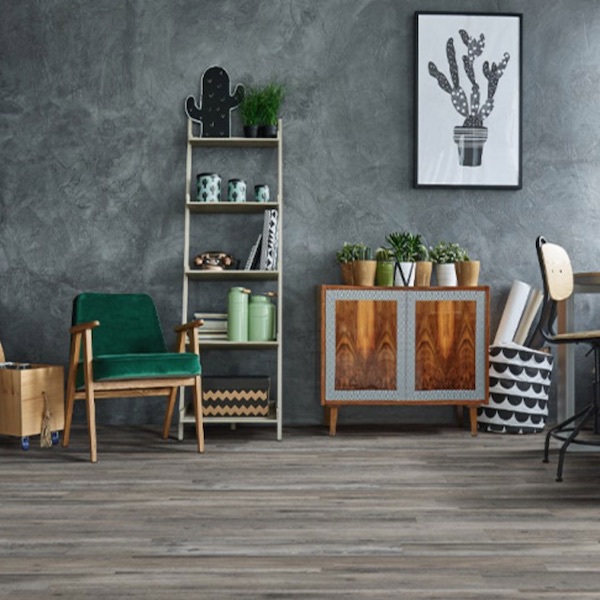 If a rustic wood-like appearance is the look you're going for, you don't want to miss Coastal Mix Luxury Vinyl Tile. This luxury plank flooring features a dusky grey palette with darker knots and graining for an authentic weathered wood look that can be easily installed in all areas of your home, including the kitchen, living area, and basement. It's the ideal option for families that don't want to sacrifice looks for practicality.
Burnished Acacia Luxury Vinyl Tile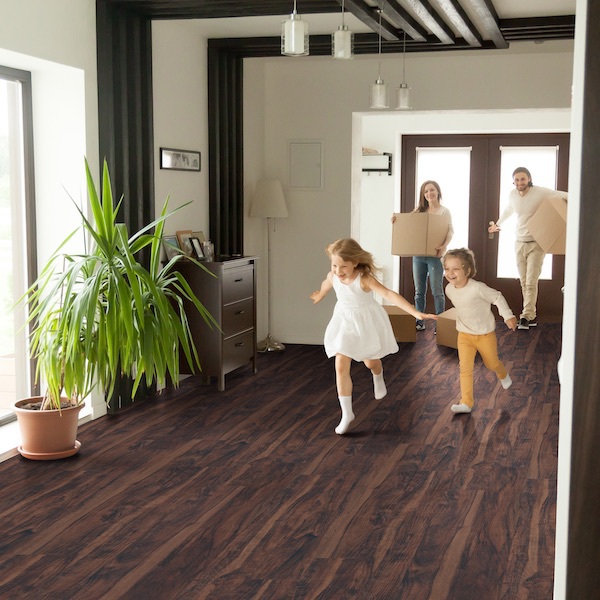 There's nothing quite like the deep, rich browns and gorgeous graining of Burnished Acacia Luxury Vinyl Tiles from the Wilmont® Series to elevate the look and feel of your home. Offering a stylish, yet durable and low maintenance option, these luxury vinyl tiles are suitable for various design styles and all grade-levels.
For more information on MSI's luxury vinyl plank flooring that bridges the gap between traditional vinyl and hardwood, contact our team today.
More on Vinyl Plank Flooring vs. Hardwood
It's Decision Time! Hardwood Floors Or Luxury Vinyl Planks?
Luxury Vinyl Tile Vs. Hardwood Flooring: Only You Know The Difference
MSI Rigid Core Vinyl Plank Flooring - Low Cost, Durable Hardwood Looks