Carrara Marble Vs. Calacatta Marble - What's The Difference?
July 13, 2023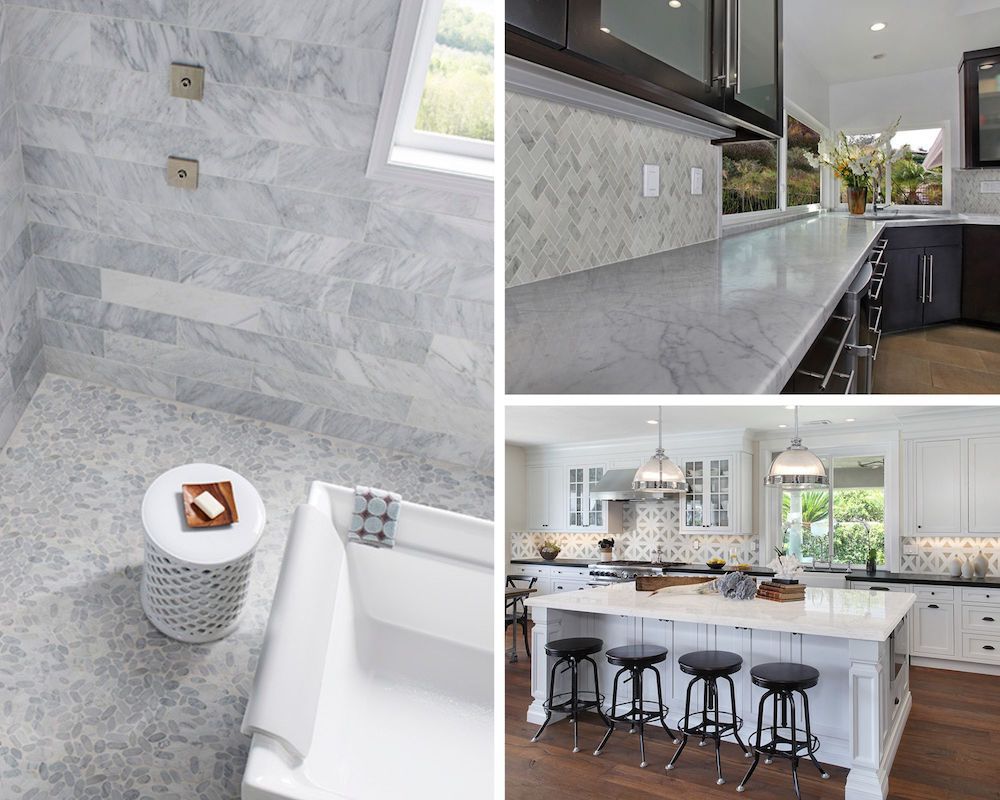 In the world of luxury natural stone, Calacatta marble and Carrara marble stand out as prime examples of refinement and grandeur. Both originating from Carrara, Italy, these gorgeous stones have captivated homeowners, architects, and designers with their timeless beauty and remarkable qualities.
Join us as we explore the distinctive characteristics of Carrara and Calacatta marble, shedding light on their similarities and differences. This will empower you make an informed decision for your next remodel or new construction project.


Calacatta Marble
Calacatta Marble is a gorgeous natural stone that is highly sought after because of its unique appearance and rareness. Renowned for its brilliant white background and dramatic veining, Calacatta is among the most highly regarded and desired marbles around the world. It can be used for various purposes and applications due to its high versatility.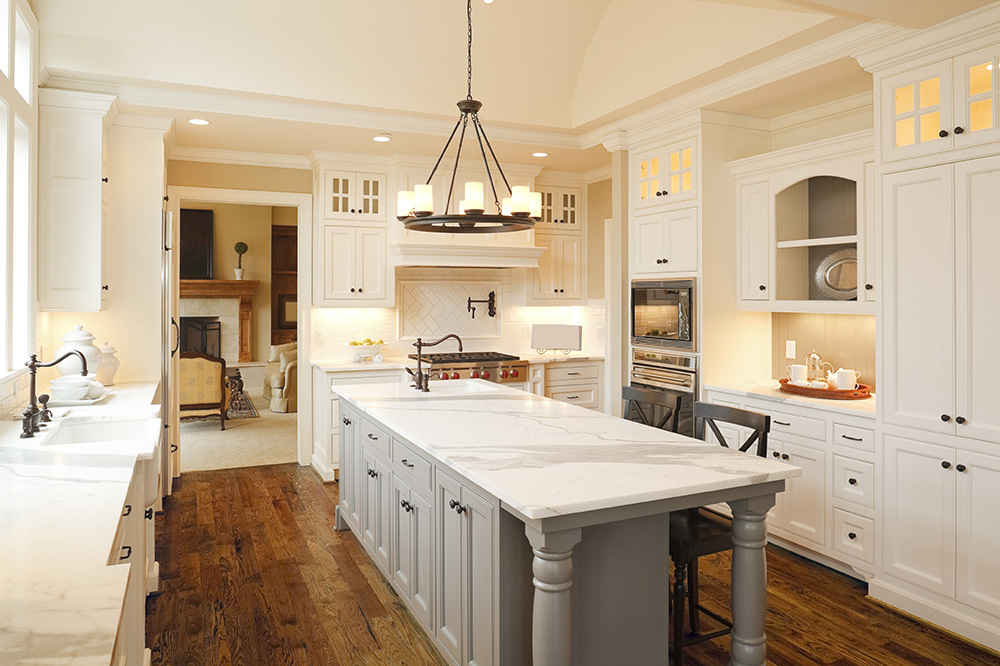 Calacatta Gold Marble Countertop
Elevate your kitchen with the breathtaking beauty of Calacatta Gold Marble, showcasing its distinctive white backdrop adorned with graceful gray and gold veining. This exquisite Italian natural stone is available in honed and polished finishes to create stunning countertops and kitchen islands that exude grandeur.
The most noticeable feature of Calacatta Marble is its vibrant veining, which can range from gold and beige to gray and charcoal. Against the white base color, the veins stand out more dramatically, creating a striking contrast. The magnificent overall effect makes Calacatta marble perfect for creating breathtaking focal points and statement pieces.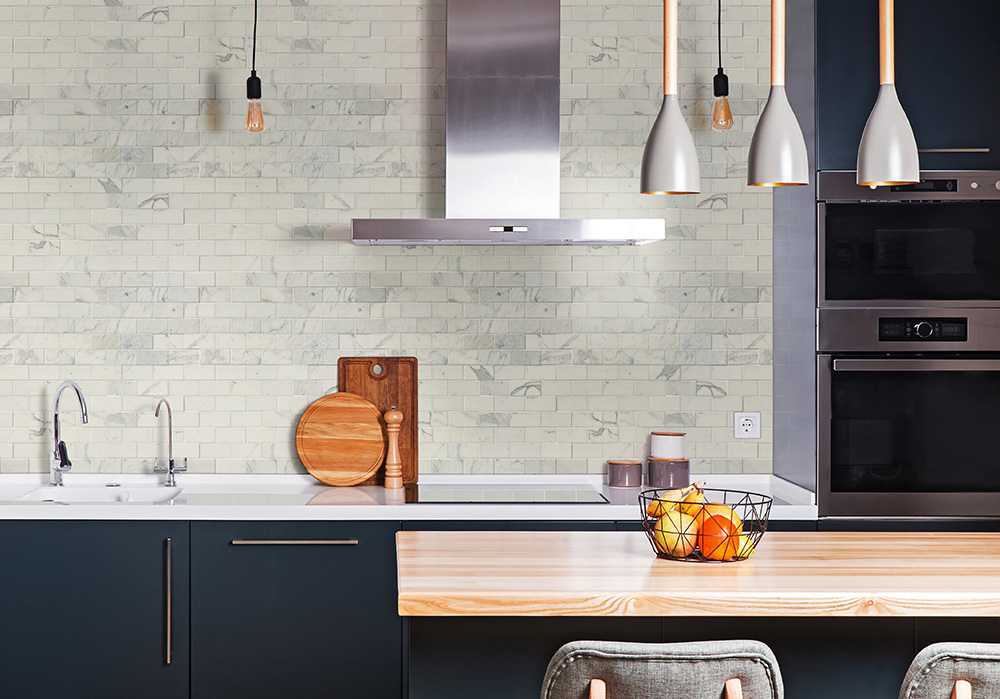 Calacatta Gold 2x4 Tile
Experience the captivating allure of Calacatta Gold 2x4 tile, featuring a gentle white background beautifully embellished with delicate golden veins and swirls. This elegant marble tile transforms any modern kitchen into a work of art with a beautifully unique backsplash. Coordinate it effortlessly with other marble tiles and slabs from MSI's collection to create stunning floors, countertops, accent walls, and architectural features that redefine contemporary elegance.
Calacatta Marble is considered a rare and exclusive stone because of its limited availability and high demand. Only a few locations in Italy yield Calacatta Marble, making it an exceptional and genuinely unique material. The scarcity of this marble adds to its allure and elevates the status of any space it graces.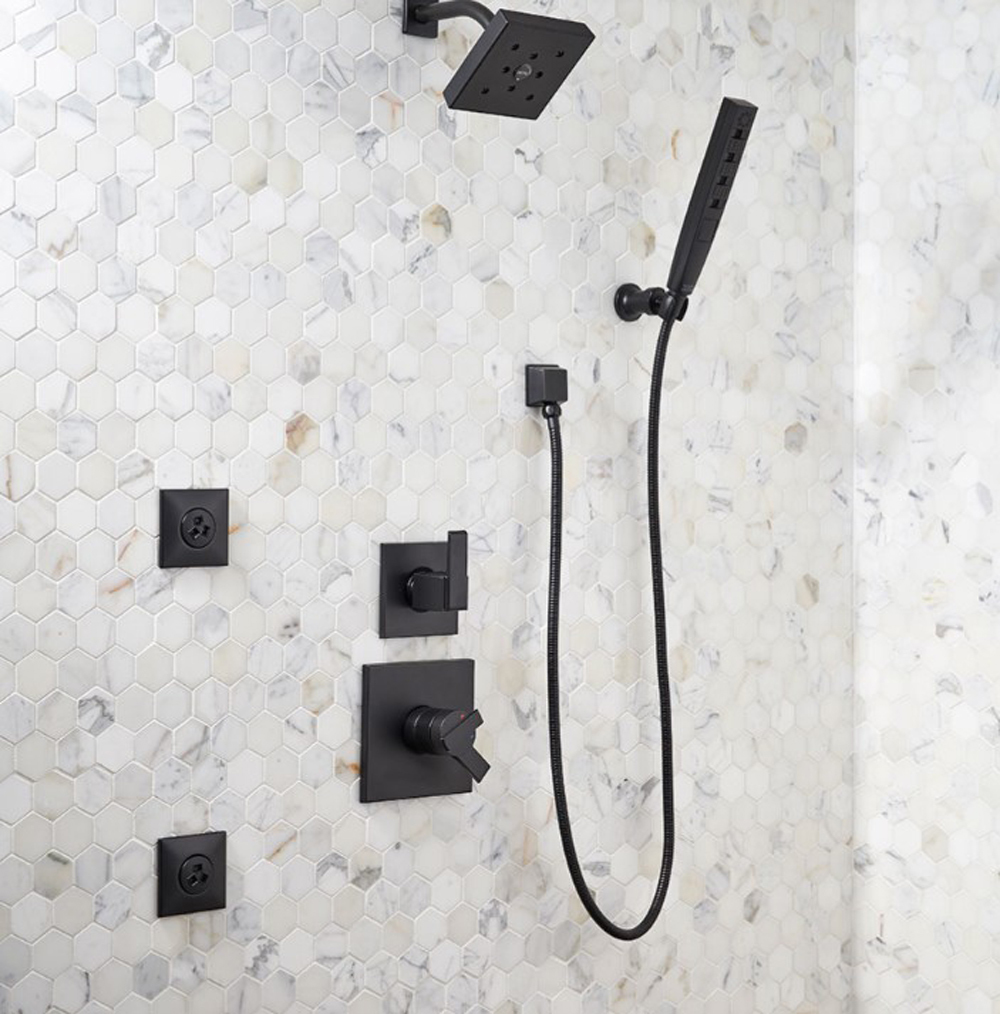 Calacatta Gold 2" Hexagon Mosaic Tile
Experience pure luxury in your bathroom oasis with Calacatta Gold 2" Hexagon Mosaic tile adorning your shower walls. Calacatta Gold Marble exhibits a classic refinement, showcasing a white background with delicate touches of gray and gold, and the honeycombed mosaic adds a whimsical touch. This exquisite combination creates a harmonious look that makes you feel pampered and rejuvenated.
Calacatta marble's striking vein pattern and regal presence make it a popular choice for high-end residential and commercial applications. From lavish kitchen countertops and backsplashes to luxurious bathroom vanities and showers, Calacatta Marble exudes a classic charm that effortlessly elevates any space.


Carrara Marble
Carrara marble, also hailing from the Carrara region in Italy, is renowned for its understated elegance and classic appeal. With a long history of use in prestigious architectural landmarks, Carrara marble has stood the test of time as a symbol of refined taste.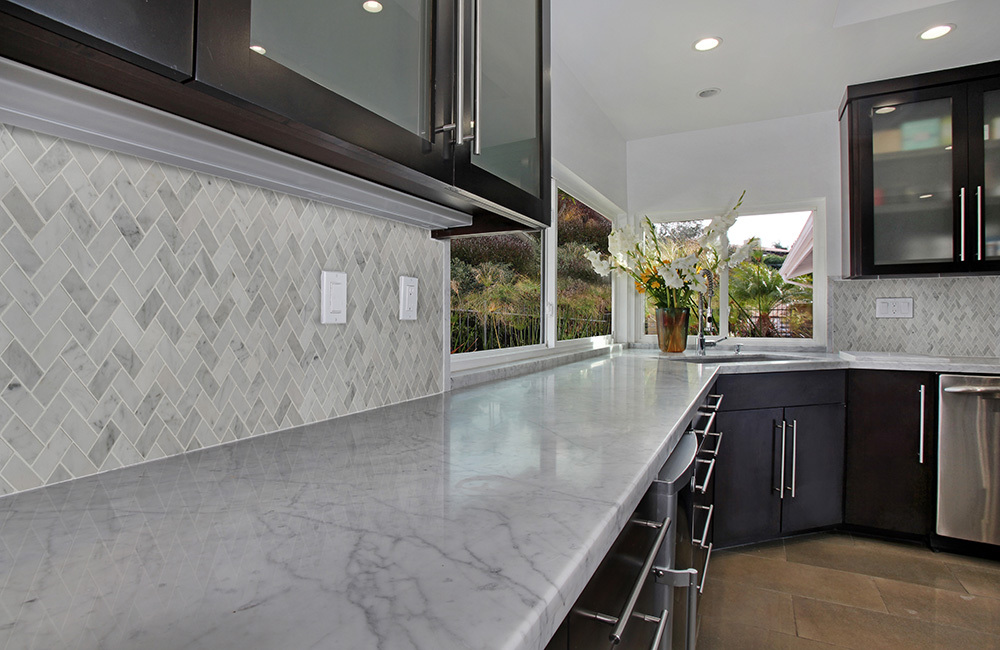 Arabescato Carrara Marble Herringbone Pattern Tile
Immerse yourself in the timeless grace of Arabescato Carrara Marble Herringbone Pattern tile. With its soft white backdrop and iconic gray swirls and veins, this captivating herringbone backsplash creates a stunning visual dimension that beautifully complements countertops. The honed finish adds sophistication, while the mesh-backed tiles ensure effortless installation.
Subtle, feathery veining marks the soft, white background of Carrara marble. Compared to Calacatta, the veins are more delicate and less pronounced. This subtlety imparts a sense of serenity and grace to any environment, making Carrara marble a versatile choice for various design styles.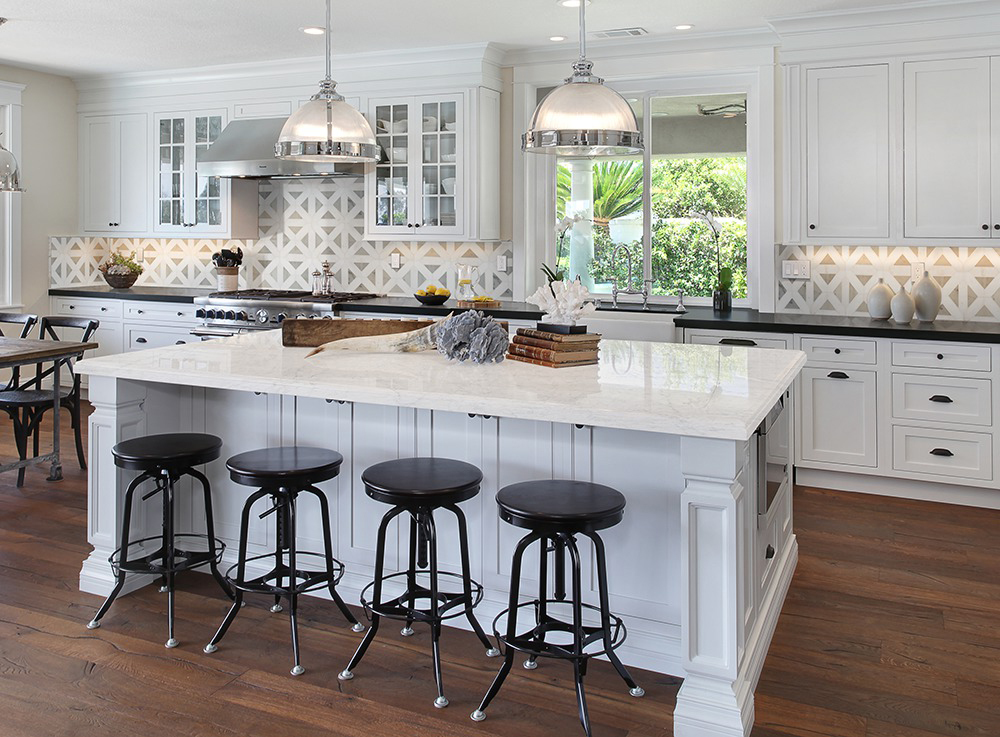 White Carrara Marble Countertop
Witness the enchanting appeal of White Carrara Marble gracing the large center kitchen island in this charming home. This iconic Italian marble, with its shades of white and gray, displays an ageless beauty that perfectly complements the space. The polished finish adds an element of refinement, perfect for creating stunning marble countertops, waterfall islands, and accent walls.
Carrara marble is also more readily available than Calacatta, making it a popular option for homeowners and designers seeking sophistication and style with an accessible material. This marble's broad availability makes it viable for various projects, from residential remodels to large commercial developments.
Step into a serene and enchanting oasis with the distinctive white and gray-blue tones of Sliced Carrara White Pebbles. These unique mosaic floor tiles showcase the natural feel and soothing aura that pebbles bring but with the added advantage of a smooth and even surface to walk on. With mesh backing, installation is effortless and has an elevated and polished appearance.
Carrara marble's subtle charm makes it incredibly versatile, complementing many luxury home design aesthetics. Regardless of the style of your interior, Carrara Marble is the perfect addition, adding a touch of elegance and timeless appeal to any space.
For Italian marble, Calacatta and Carrara hold a special place. While Calacatta marble is known for its dramatic veining and exclusivity, Carrara marble exudes unique and subtle sophistication. Choosing them ultimately depends on your personal preferences and project requirements. With a rich history, enduring quality, and undeniable visual appeal, Calacatta and Carrara marble will captivate the hearts and minds of future generations.
Want to elevate your home's aesthetic with the everlasting beauty of Calacatta or Carrara marble? Start by chatting with us online, visiting an MSI showroom, or contacting an MSI authorized retailer to explore your options.