Your Kitchen Remodel Needs A Modern Quartz Countertop
September 26, 2019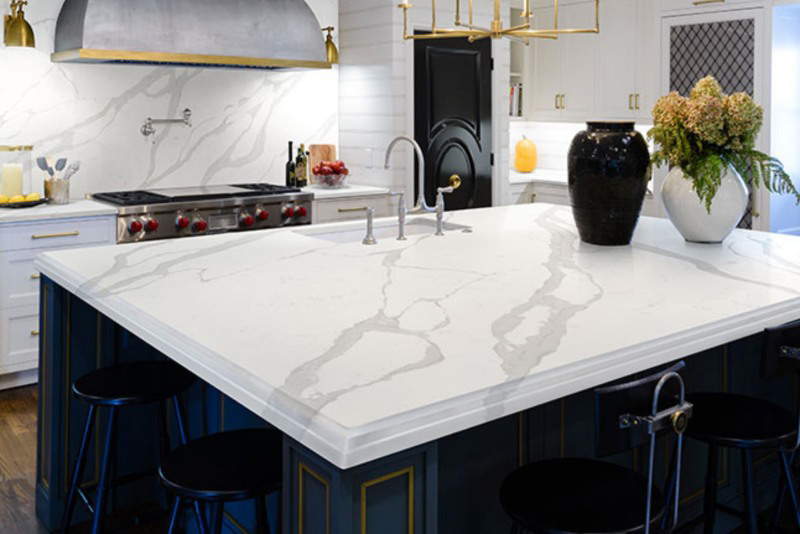 Everyone has their own reasons for initiating a kitchen remodel — the look is dated, there's damage beyond repair, or they simply want to infuse it with their own personal style. No matter what your reason for wanting a new kitchen, sophistication is likely to be high on your list. Sleek fixtures, contemporary materials that are durable and easy-care, and modern convenience will make you fall in love with your kitchen. So, what's the most popular countertop when it comes to meeting all of those goals? An engineered quartz countertop!
Quartz countertops are man-made, and some homeowners may be concerned that this is an inferior material to granite or marble. However, quartz is actually a luxury countertop which is every bit as durable as natural stone and even boasts several advantages. It is manufactured using natural quartz particles as well as other types of stone and pigments, bonded with resin. This mixture is pressed into dense slabs and cured under heat and pressure. The result is an extremely strong countertop that is totally waterproof, low-maintenance, and beautiful.
If that's not enough to convince you, we'll share even more reasons to make a quartz countertop part of your new kitchen remodel!
A Wide Variety to Choose From
Manufactured quartz countertops can be made in a nearly endless variety of colors and patterns, from mild to wild! Although neutral shades such as gray and beige are the most popular, you can also choose quartz countertop colorsfg that are never found in natural stone such as red, blue, and even purple. Depending on the countertop's composition, the product can include crystalline, sparkling inclusions, veins, swirls, stripes, and splotches. You can also choose a uniform color with no pattern, if that's your preference.
Customized For Your Personal Style
Another way you can customize your quartz countertop is with edge profiles. Plain squared or rounded edges are beautiful, but distinctive edge profiles such as waterfall, mitered, ogee, and more look best on quartz! Because quartz resists chipping and scratching, you can choose edge profiles that are not recommended for some types of natural stone.
Realistic Lookalikes
If you've ever had your heart set on a natural marble countertop, but decided it needed too much maintenance and protection against stains and other damage, a quartz countertop can solve that problem, too. Quartz premium surfaces are crafted into amazingly realistic lookalikes that mimic marble and also granite, limestone, or concrete — complete with a matte surface instead of the typical polished look. You can even install white quartz that looks like marble without being afraid to actually use it.
Ideal For Today's Contemporary Designs
Is your style contemporary and sleek? Do you prefer the industrial look, or is minimalism more your style? Manufactured quartz is right at home in today's contemporary designs. It's one of the few countertop materials available in solid, un-patterned colors — and you can choose a bright, solid white surface without constantly worrying about staining it. However, minimal ornamentation can make a space look plain or cold. The countertop is a place to soften the look a bit with a stone-look surface; marble works particularly well for this.
Low-Maintenance for Busy Families
One of the best features of quartz countertops is its easy care requirement. For one thing, unlike natural stone or concrete countertops, quartz never needs to be sealed. It's waterproof straight from the manufacturer. Since it's nonporous, you can be assured it also resists stains, bacteria, mold, and mildew. In fact, it's one of the few countertop surfaces that can be certified Kosher because of its non-absorbent properties and ability to be kept perfectly clean and pristine.
Kind to the Environment
Concerned about your "green" lifestyle? Here's why a quartz countertop is a great choice:
• Quartz is a common material that can be found almost everywhere on the planet.
• Select Natural Quartz countertops are made from 35% post-consumer recycled glass.
• Most quartz countertops are manufactured in the U.S., reducing the need for transportation.
• The manufacturing process creates very little emissions or other pollution.
A Healthy Choice
Quartz countertops are good for your indoor environment, as well. It's a non-toxic surface that emits very low levels of Volatile Organic Compounds (VOCs) which can affect indoor air quality. Since it's so easy to keep clean, you can reduce the amount of chemicals you use for cleaning within your home. In fact, a quartz countertop can be kept hygienic with just a mild soap and a soft cloth.
Excellent Return on Investment
It's a well-known fact that the kitchen is one of the most important rooms to a prospective home buyer — and a high-end countertop can increase a home's value and reduce the time it's on the market. Granite is usually cited as an example of this, but quartz countertops are also considered premium surfaces. Its long life, solid stone-like feel, and beauty make it an excellent investment.
Are You Considering Concrete?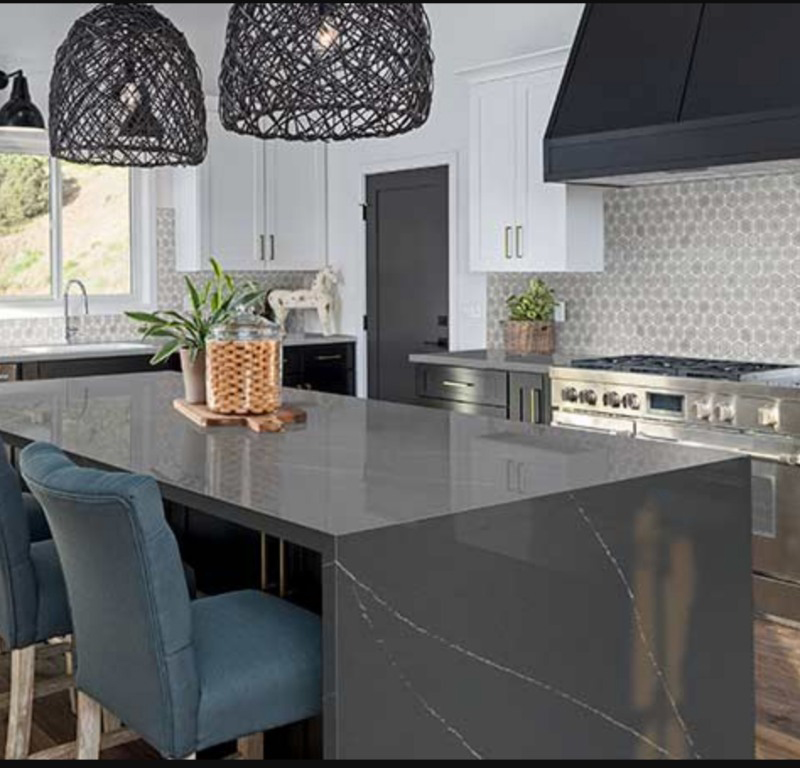 Concrete has gained in popularity recently for modern countertops, and it's easy to see the appeal. It's a long-lasting material, can be colored, shaped, or textured any way that a homeowner desires, and can even feature interesting inclusions like crystals or pebbles to make it unique. However, despite the hype it's not a countertop that is easy to care for. Like natural stone, it needs frequent sealing to combat concrete's natural porous properties and protect it from stains and bacteria. It's expensive and complicated to install and can develop tiny cracks over time.
Quartz can be manufactured to mimic concrete as well as any other popular countertop material. So if you love the look of concrete but not its drawbacks, quartz countertops could be the best choice for your home.
With all of these benefits and features, you owe it to yourself to find out more about quartz countertops. They are modern surfaces that perfectly match both modern décor and your modern lifestyle. Visit MSI's web gallery to see all of our colors and patterns and use our kitchen design tool visualize how it will look in your newly remodeled kitchen.
More Information on Quartz Countertops
10 Things You Did Not Know About Quartz Countertops
From Crystals to Countertops How Quartz Countertops Are Made
Stunning Quartz Countertops Concrete and Matte Looks