Mix And Match Quartz Countertops With Subway Tiles For A Perfect Pairing
July 10, 2020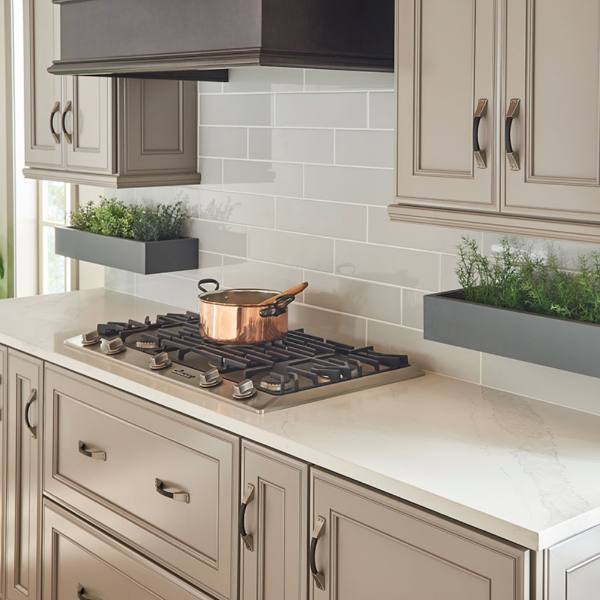 Remodeling your kitchen is exciting, but requires you to make a lot of decisions throughout the process. From appliances and fixtures to countertops and backsplashes, you need to piece together the perfect pairings to achieve your desired look. While some homeowners opt for trendy kitchen elements, most prefer to incorporate timeless features like quartz countertops that won't become dated over the next decade.
One of the best ways to create a traditional yet chic kitchen aesthetic is to choose the perfect pairing of your backsplash and countertop. But with so many options on the market, it can be hard to narrow down which elements to select for your new kitchen.
A popular pairing for many homeowners is subway tiles and quartz countertops because of the versatility they offer. From a variety of backsplash designs and color palettes, you can completely customize your subway tile and quartz countertop combination, creating a space you and your family will enjoy for many years to come.
Choosing Subway Tile as Your Kitchen Backsplash
Subway tiles are a popular kitchen backsplash choice because of their distinct vibe. This style has been a top choice over the years because of its timeless look. Subway tile has been around since the early 1900s when it was used in New York City subways (which is how it got its name!). They're remained a popular choice because of their classic style, but can be jazzed up with fun colors to stand out in any space.
Subway tile is extremely versatile and doesn't have to be aligned only in a standard brick pattern. When installing subway tile, you can shake things up by changing up the pattern by choosing from one of the many backsplash designs:
Brick Pattern – If you're a fan of the classics, the standard brick pattern is the best pattern for your kitchen. In the brick pattern, the subway tile backsplash is made of white 3x6" rectangular tiles arranged in an offset pattern.
Herringbone Pattern – A new take on a classic style is the herringbone pattern, allowing you to add the classic subway tile to your kitchen with a touch of flair. In this pattern, the subway tiles are placed in an L shape and nestled together in a repeat pattern.
Basket Weave Pattern – Shake up the subway style by choosing a non-traditional backsplash design with the basket weave pattern. This style places the tile into a square pattern, creating a woven appearance.
Tying Together Your Kitchen Quartz Countertops
Once you've decided on subway tile for your kitchen remodel, the next step is to decide on the perfect countertop pairing to create the effortless and chic vibe you're looking for. There are a variety of options to choose from, including granite, wood, concrete, and marble. But one of the most popular choices for homeowners is quartz countertops.
Durable – With your kitchen being one of the most used rooms in your home, you need a countertop that will stand up to the wear and tear. Quartz is a great option that won't crack, scratch, or get chipped easily. They're also extremely resistant to stains because of their non-porous composition.
Appearance – Unlike other countertop materials that come from the Earth, quartz countertops can be manufactured in many designs and colors to match the look you're hoping to achieve.
Maintenance – One of leading reasons many homeowners choose quartz countertops is because require little to no maintenance, making them easy to upkeep over the years.
Pairing Subway Tile with Quartz Countertops
Both subway tiles and quartz countertops each have features that make them a versatile, durable, and stylish product—making them the ideal combination for your kitchen. With so many options for both the subway tiles and countertops, there are a multitude of combinations you can use to create your desired kitchen aesthetic.
Are you looking for a classic kitchen design? Maybe you're leaning more towards a clean, and neutral look. Or, would you prefer to create an eclectic, contrasting kitchen? Whatever look you're hoping to create, tt can all be achieved with any of the following subway tile and quartz countertop pairings.
Warm & Traditional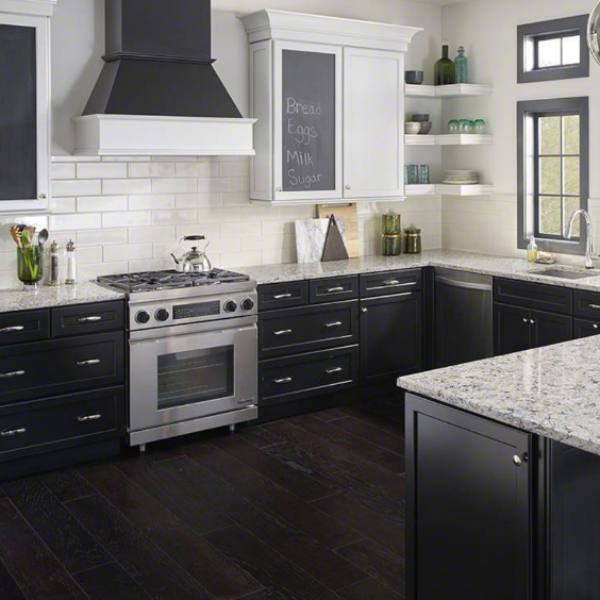 Create a welcoming kitchen by adding an off-white background made of subway tiles with subtle antiqued edges paired with modern quartz countertops featuring dark gray and tan veins to create a warm, comfortable space.
Monochromatic Vibes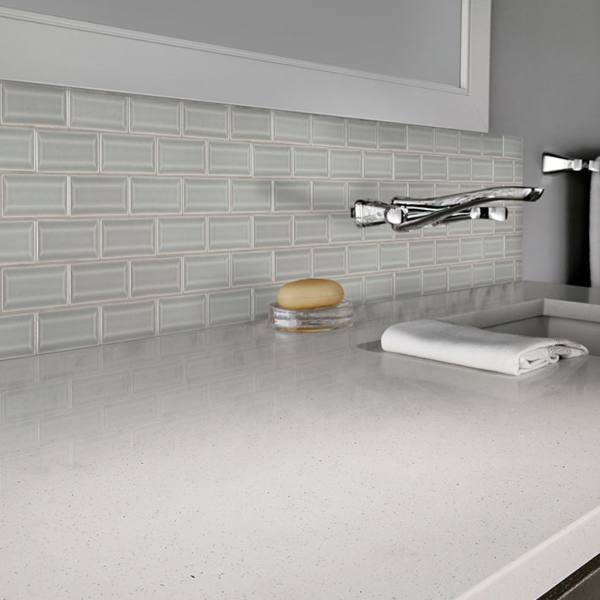 Instead of going with the traditional white subway tile, take things to the next level by pairing a neutral gray tile with white quartz countertops with subtle gray flecks for a monochromatic scheme that feels anything but cold.
Charming & Simple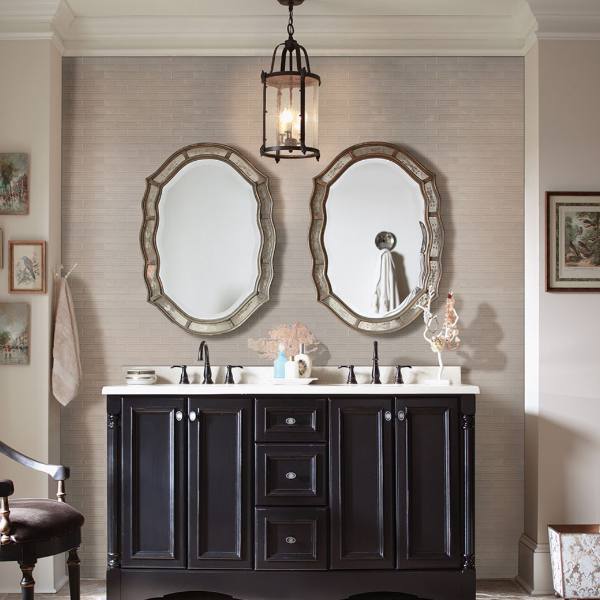 Sticking with a traditional color palette doesn't need to be bland and boring. Blend together creamy, off-white subway tiles with bright white quartz countertops accented by the softest, subtlest gray veins to create a charming pairing that is simple, yet beautiful.
Bold & Blue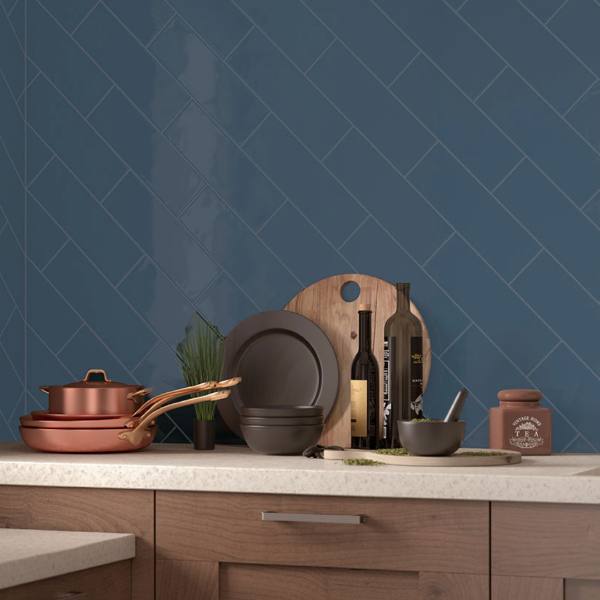 Ready to set the mood in your space with a darker design than the classic white subway tile typically offer? This pairing of navy subway tile and a warm, beige quartz countertop offers an unexpected yet sophisticated statement that will leave your visitors oohing and aahing.
Classic Contrast
Soft white subway tile stacked in a traditional running pattern and graphite gray counters add contrast to your kitchen. Instead of going with the traditional white grout, you can add dark grout in the backsplash design to tie the contrast together beautifully.
Deciding on the right backsplash and countertops for your kitchen can be a difficult decision, but with MSI Surfaces it doesn't have to be. After learning about your project goals, we can recommend combinations to achieve your desired look by pairing together subway tiles and quartz countertops to create the kitchen of your dreams.
more on quartz countertops
Get Maximum Value with Our 5 Most Affordable White Quartz Countertops
Check Out Our New Marble Look Quartz Countertop Colors
Celebrate Your Kitchen with Quartz
Beautiful, Low Maintenance Quartz Countertops