Create An Urban Loft Look With Brick Porcelain Tile
July 18, 2017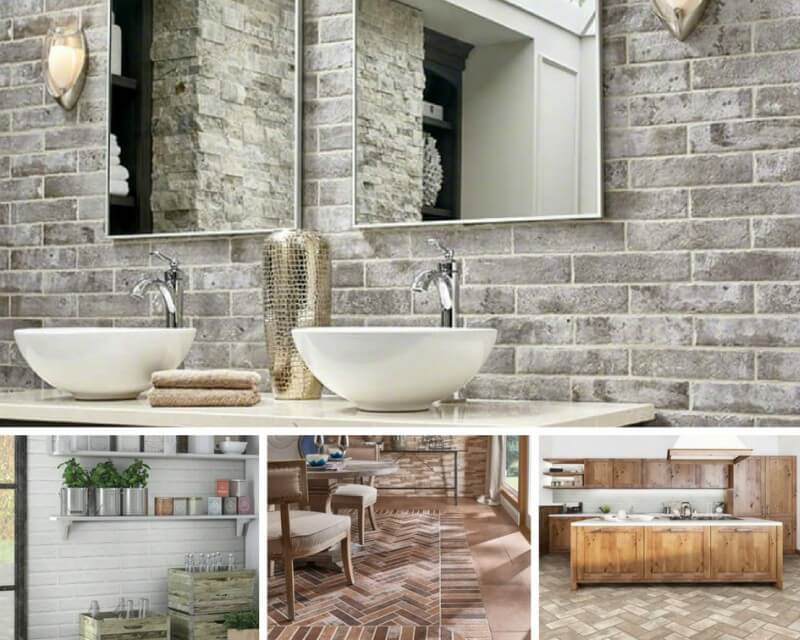 Whether it's your kitchen, bathroom, or living room that you're redesigning, you can give your space a magazine-worthy, urban loft look. Choosing the right color palette, textures, and accessories will elevate your design and bring a bit of the city to your abode.
One way to add rich texture and a trendy NYC loft vibe is to incorporate MSI's Brickstone Italian Porcelain Tile Collection into your space. These exposed brick-style tiles can be used for a variety of installations, from flooring to feature walls.
And to create a cohesive room that works well with your new porcelain tile, take a look at these best décor tips for creating an urban loft look.
Start With a Neutral Color Palette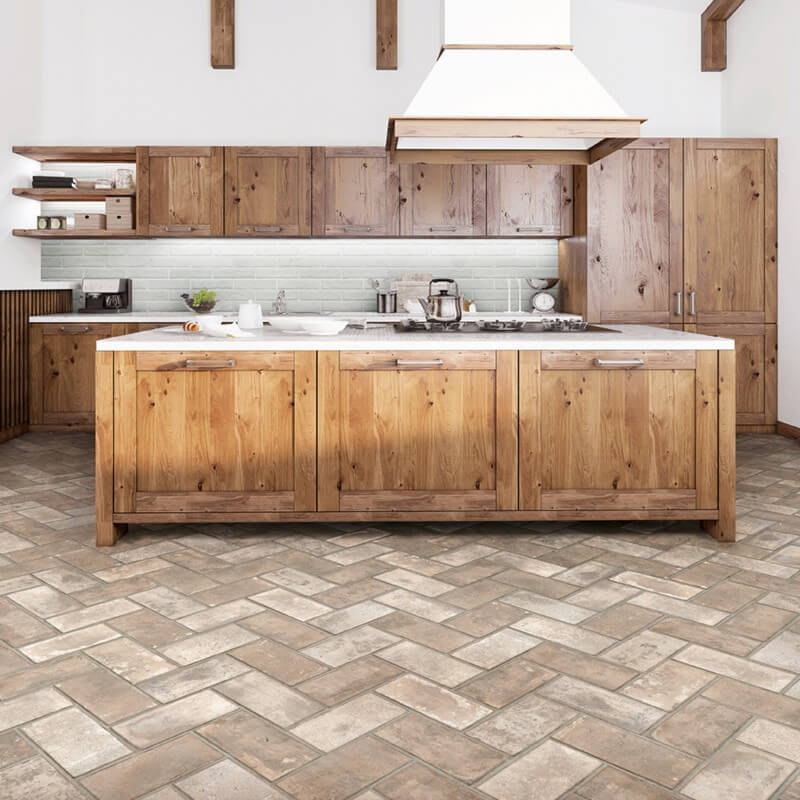 Featured: Ivory Brickstone Porcelain
Select neutral colors or earth tones to help bring the outdoors in. This will also give your space a minimalistic, peaceful feel. Another option is to go with white walls so that your exposed brick, pipelines, or stained concrete really stands out!
Add Texture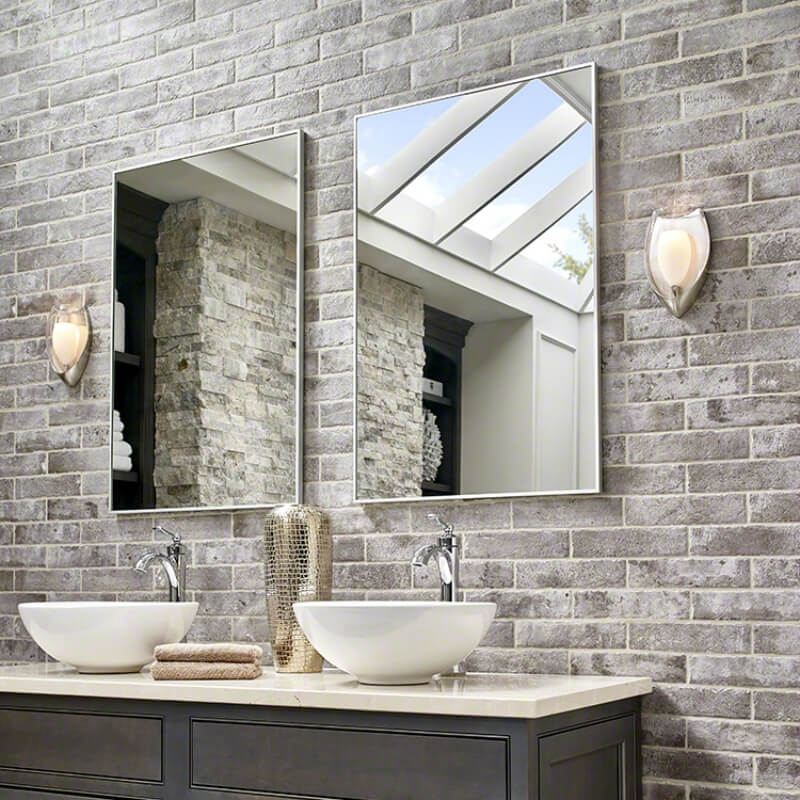 Featured: Taupe Brickstone Porcelain
When going with a more neutral color palette, it's important to add lots of texture. The Brickstone collection features brick-like tile in a variety of neutral tones, including white, ivory, taupe, and red.
Depending on whether your style is more urban rustic or urban modern, you can choose from finishes that are warm and weathered or clean and contemporary.
These options give you the realistic texture and look of authentic brick, but with the durability and easy maintenance of porcelain.
Because these surfaces are similar in texture but smooth rather than rough like real brick, they're perfect for kitchen backsplash tile, dining room floors, and bathroom wall tile.
Limit Window Treatments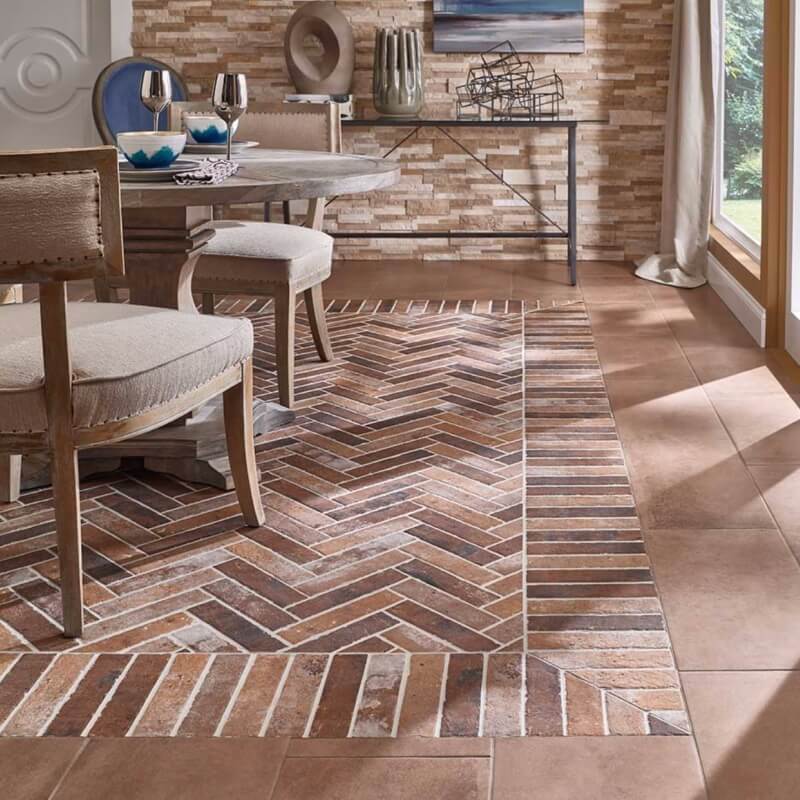 Featured: Red Brickstone Porcelain 2x10
If you have a stunning view, then show it off! Urban loft living is all about making your view the main attraction. Opting out of installing window treatments means you'll flood your space with natural light. However, if you still prefer to anchor your windows with curtains, opt for light, sheer curtains or blinds that don't overpower the design.
Install Open Shelving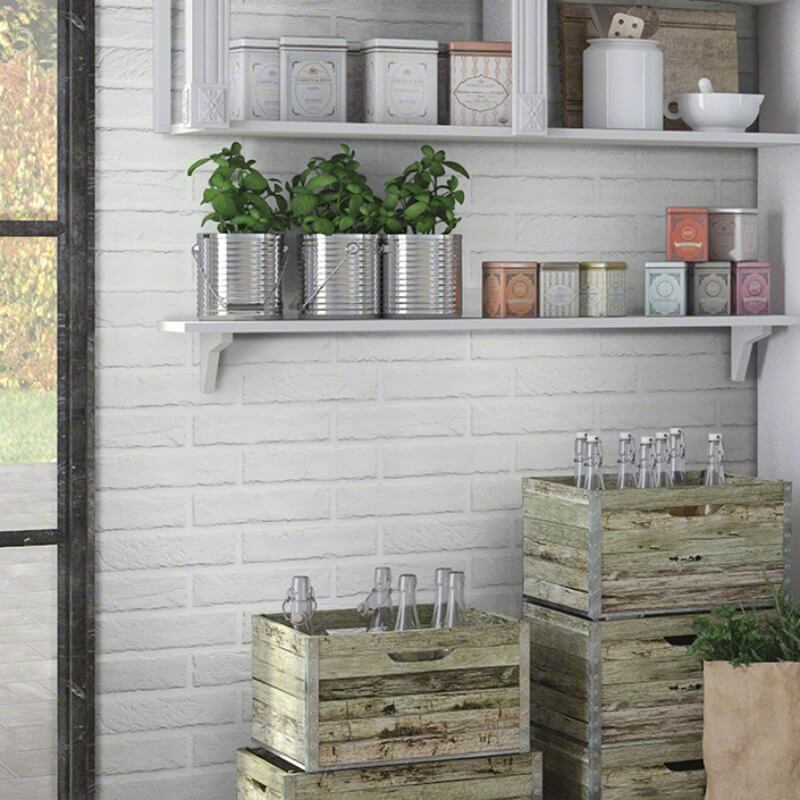 Featured: White Brickstone Porcelain
Adding open shelving to your walls eliminates the need for bulky bookcases and other furniture pieces, and it also allows you to take advantage of the vertical space.
Keep your favorite items on display and out of the way! That way you'll have more room to roam; this is especially important if your space is tight on square footage.
To meet your storage needs, consider incorporating other double-duty items like a storage ottoman or bench, or even a stack of storage crates that can be moved around or flipped upside down for additional seating.
Combine Unique Accessories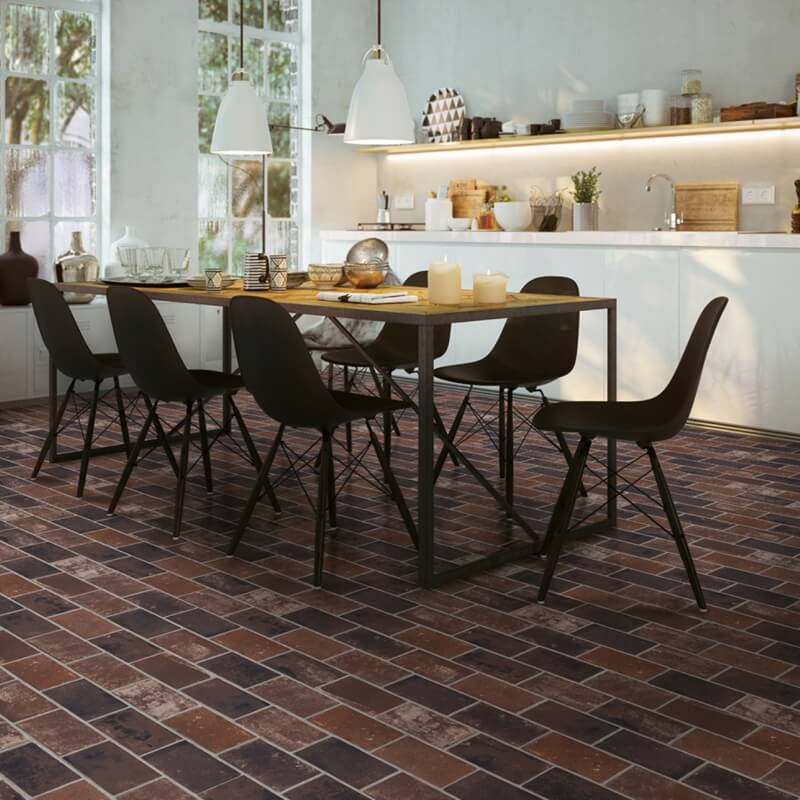 Featured: Red Brickstone Porcelain 5x10
Tie your loft design together with the right combination of accessories, but don't go overboard. Like the other elements of the design, it's important to keep your bits and bobs minimal. Unique artwork can give your room a punch of color or add an interesting pattern.
Add a few of your favorite pottery pieces or decorative bowls that are unique to your style. A plant or vase with a simple floral arrangement will give life to your urban oasis.
Adding our Brickstone Porcelain Tile Collection to your space is a great alternative to the real thing because it will mean maintenance is as minimal as your design.
MSI offers a wide variety of porcelain tile flooring and feature wall options, or check out even more exposed brick loft ideas.
READ MORE ABOUT CREATING BRICK LOOK FLOORS OR WALLS with PORCELAIN TILE
4 New Brick-Inspired Porcelain Tile Colors Create Endless Possibilities
Get the Look of Reclaimed Brick with Porcelain Tile
Style Statement: Porcelain Brick Tile
The Brickstone Porcelain Tile Collection: Bring Warmth and Richness to Your Space
Brick Look with Porcelain Tile