Outdoor Oasis: Is It Time To Update Your Shower?
December 27, 2016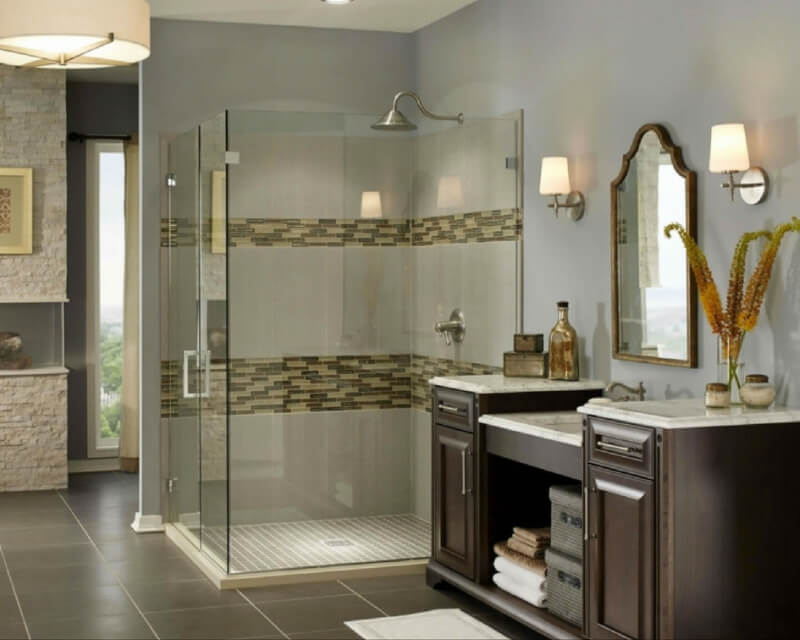 Showers are an important part of every home, one place you go to get away and unwind after a long day, or to get a rejuvenating start to your morning. So if your shower is no longer relaxing or functional—or if it is just outdated—it may be time to update!
Take a look at these fresh tile ideas to discover just a few of the many design possibilities for your shower.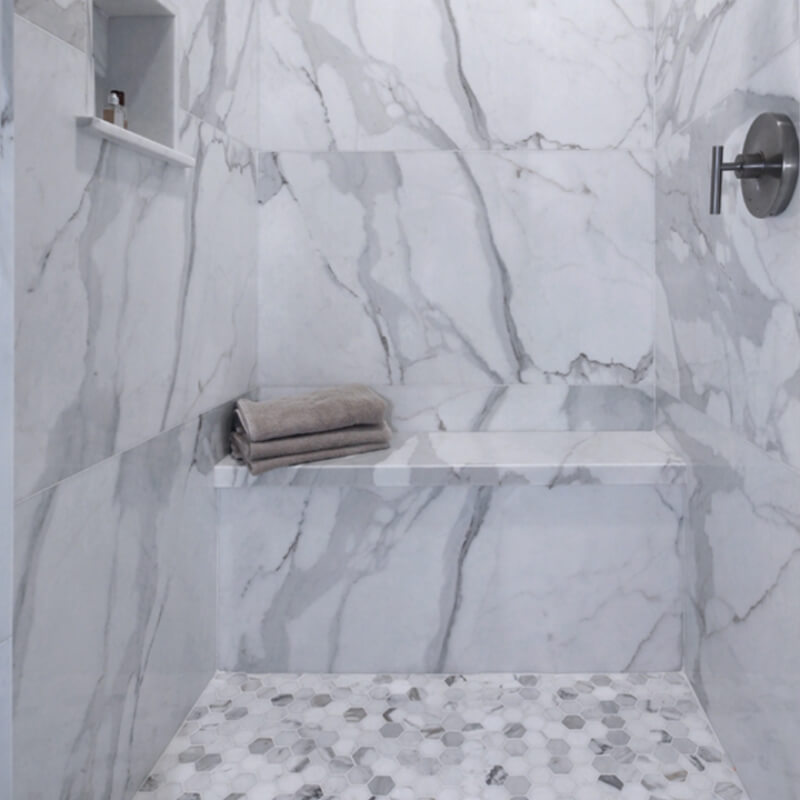 Featured: Calacatta Gold Marble Tile
Homeowners today are increasingly treating their bathrooms as spa retreats, and really, why shouldn't they? We all need to put a premium on our wellbeing, and relaxing in a serene environment is one healthy way to recharge. With its sleek finish and luxurious look, marble tile takes the trend towards spa-quality finishes a step further, and Calacatta Gold Marble Tile is one of the hottest tile styles in the design world.
Embrace the trend with Calacatta Gold Marble Tile from MSI. Featuring an elegant palette of white and gold, this Italian marble tile is available in a wide range of sizes, from an elongated subway tile—perfect for a herringbone backsplash—to a small mosaic to accent your shower niche. An oversized marble shower wall tile with a small hexagonal floor tile, as seen in this photo, is a classic look that never goes out of style.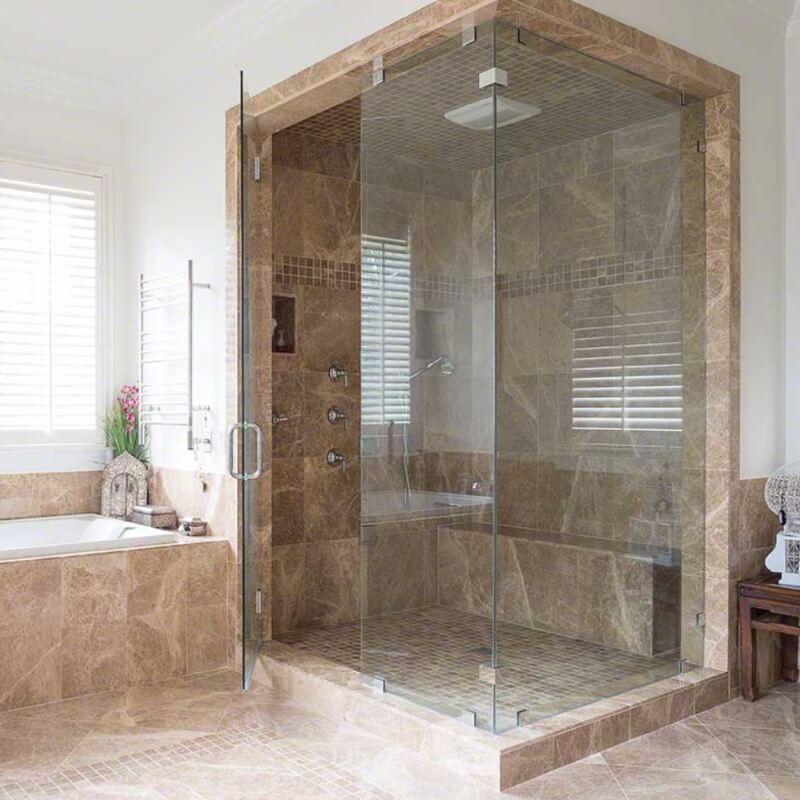 Featured: Emperador Light Marble
Another gorgeous marble in shades of rich brown and beige that can easily redefine your shower into a spa escape is Emperador Light Marble. Create a calming, monochromatic vibe by using the same marble on the bathroom floor and tub surrounds as on the shower walls. Keep the luxurious look going throughout your space by tiling shower walls all the way up to full-height. You can even tile the shower ceiling, as shown here.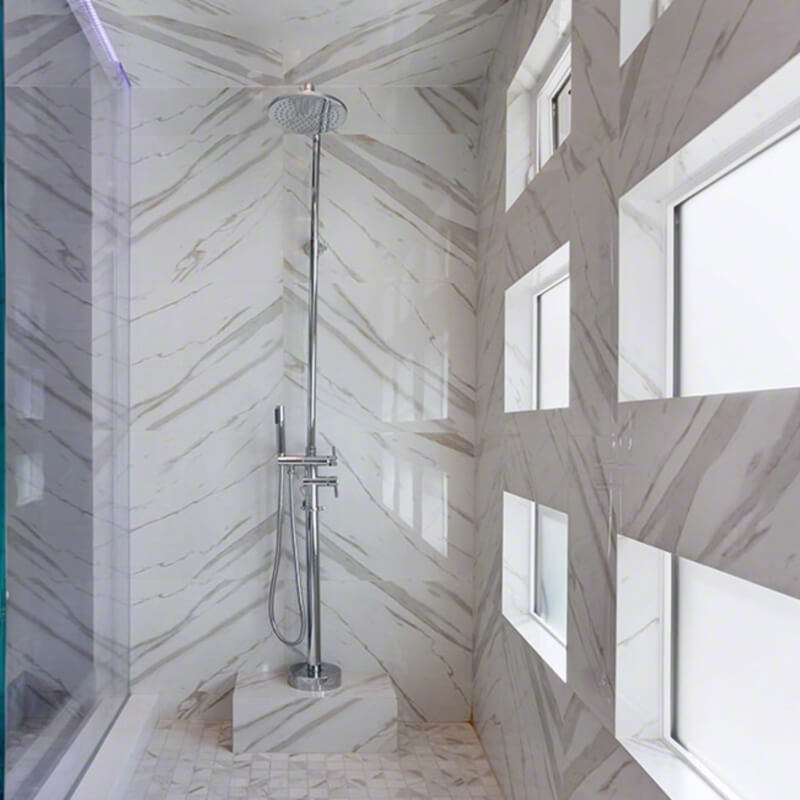 Featured: Calacatta Porcelain Tile
If you want the look of marble, but prefer the predictable patterning and coloration of a man-made tile, Calacatta Porcelain Tile is an ideal choice. A white and cream porcelain tile with gray and brown veining, Calacatta Porcelain Tile is designed to closely mimic the natural movement and feel of Calacatta Classic Marble. Ideal for shower walls or as a decorative accent, this tile is on-trend and on-budget.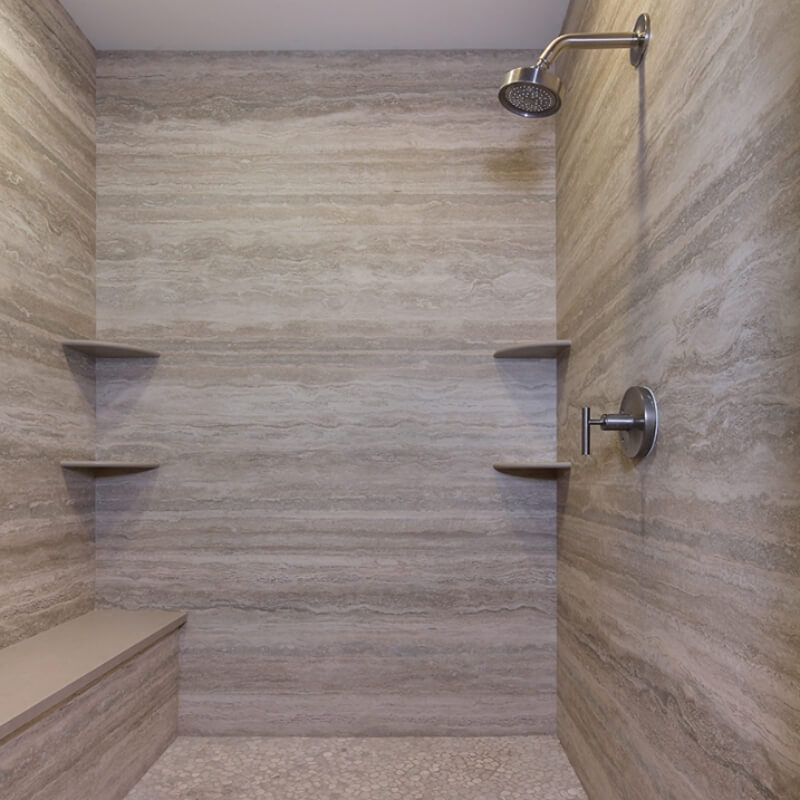 Featured: Travertino Santa Caterina Polished Porcelain
Finally, we have Travertino Santa Caterina Polished Porcelain. With a contemporary linear pattern and a warm neutral palette of creams, beiges, and grays, this travertine-look tile is the perfect addition to any bathroom retreat. As part of the Stile Thin Porcelain collection, Santa Caterina is crafted to evoke the beauty of natural stone, but is much lighter and more cost effective, not to mention easier to clean.
Each thin porcelain slab measures 118" x 59" and weighs only 2.81 pounds, allowing you to create the look of a continuous slab on the shower wall without the weight consideration issues. For a unique application that adds height and drama, try using the linear pattern in a vertical orientation as in this stunning bathroom scene from MSI.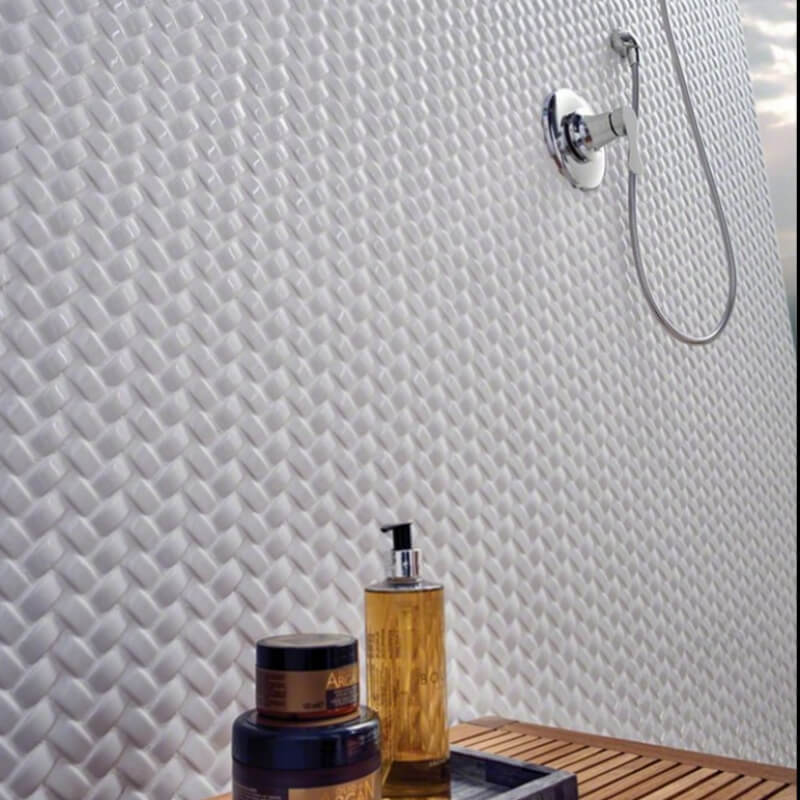 Featured: Whisper White 3D Arched Herringbone Mosaic
Embrace the many options and design styles available and let your creativity shine with your next tile update. You may just find yourself spending more and more time in the shower!