Is Subway Tile Just For Looks Or Are There Benefits?
May 06, 2019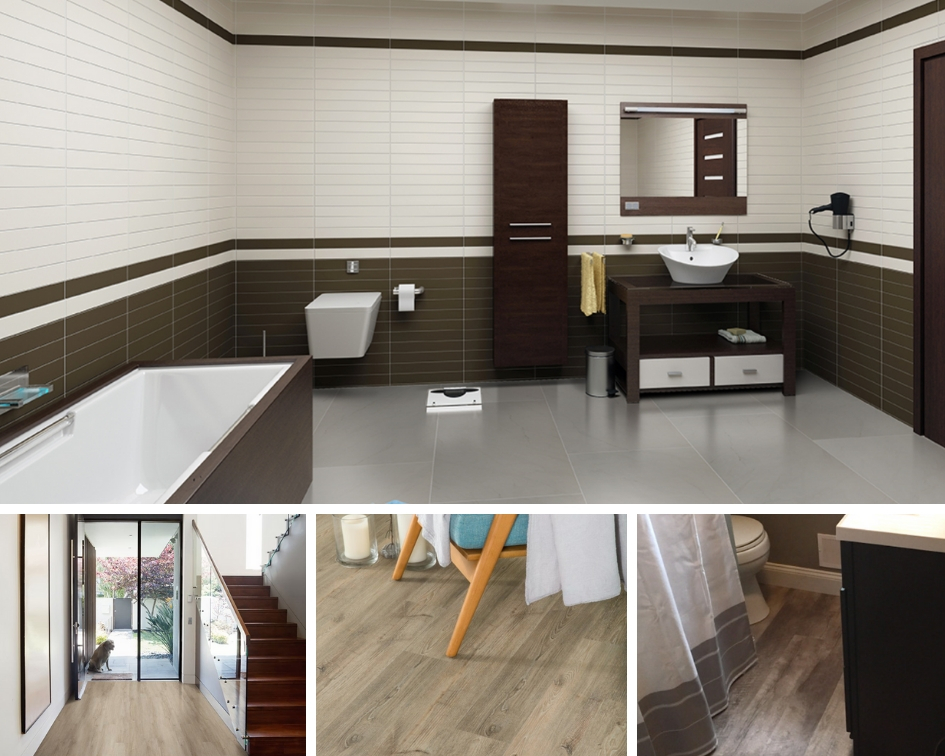 No matter what your preferences are in décor style, there's no question that subway tile is a great match. It's come a long way since basic white, and today you can find subway tiles in a huge variety of colors, textures, and materials. But is that why so many homeowners choose this type of backsplash tile for their kitchens and bathrooms, or are there also practical benefits to this choice?
As you might guess, subway tile was first used in subway stations. When this new method of public transportation was introduced, the designers created a porcelain tile with a white glaze in a standard 3" by 6" size to reflect all available light and make the subways bright and cheerful. Although white porcelain 3" by 6" rectangular tiles are still a classic favorite, the variety of subway tiles on the market today is extensive.
Ice Bevel Subway Tile 2x6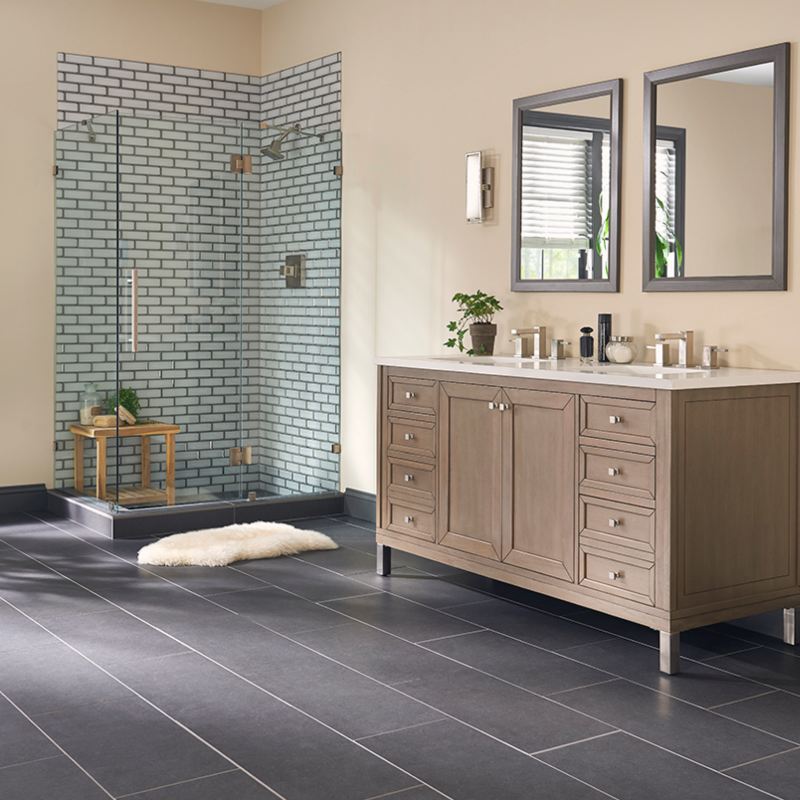 Featured: Ice Bevel Subway 2x6x8 MM Glass Tile
One of the reasons subway tiles soared in popularity was the narrow grout lines between them. With long straight edges, they fit close together with spacing of 1/8 inch to 1/4 inch depending on the tile. Ice Bevel Subway Tile is a glass tile with a 3D edge that sparkles in the light, and it matches well with any color of grout you choose.
Warm Concrete 3D Mix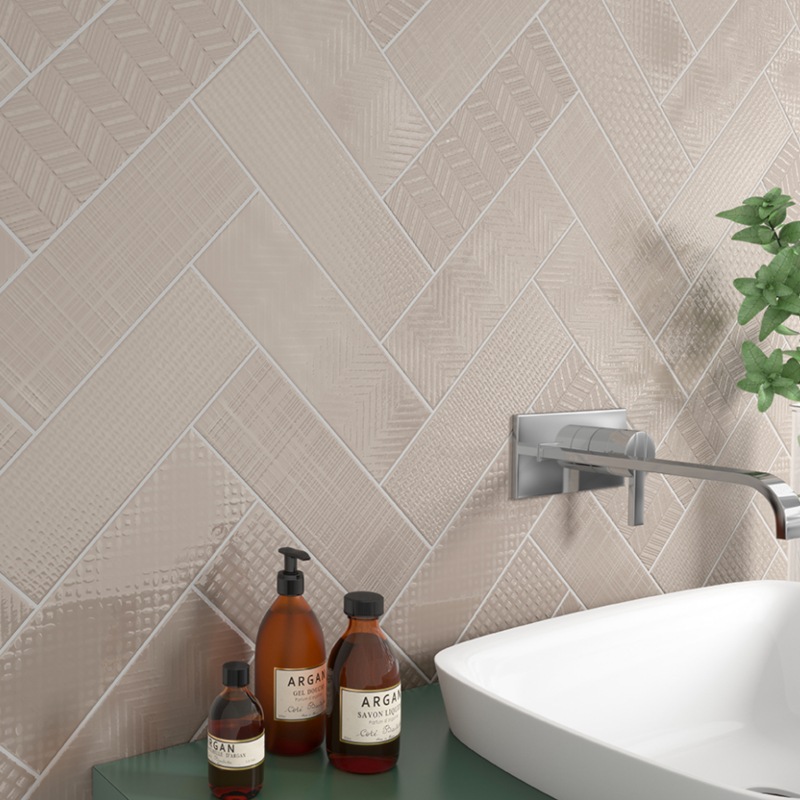 Featured: Warm Concrete 3D Mix Subway Tile
Subway tile has been given a modern twist for the new generation of homeowners. It continues to be a popular shape for the kitchen backsplash, but the variety of colors and patterns can make it tough to choose your favorite! With a combination like Warm Concrete 3D Mix, you don't need to choose just one pattern. You also don't need to install backsplash tile like traditional bricks — a herringbone design shows off the contrast between each tile.
Urbano Dusk 4x12 Glossy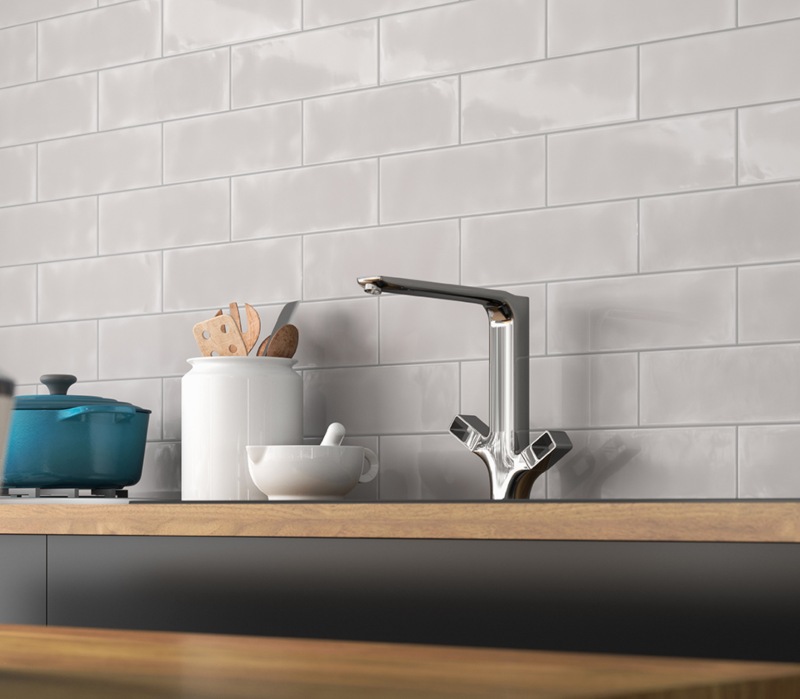 Featured: Urbano Dusk 4x12 Glossy Wall Tile
With any size of subway tile, it's easy to create stylish patterns. With modern tiles in different proportions, the opportunities for design creativity are even better. Urbano Dusk is available in an elongated 4" by 12" size and looks great in horizontal, striped installations for a tile backsplash or an entire wall as shown here. The linear shape can make a room look wider, too.
Calacatta Cressa White Subway Tile 3x6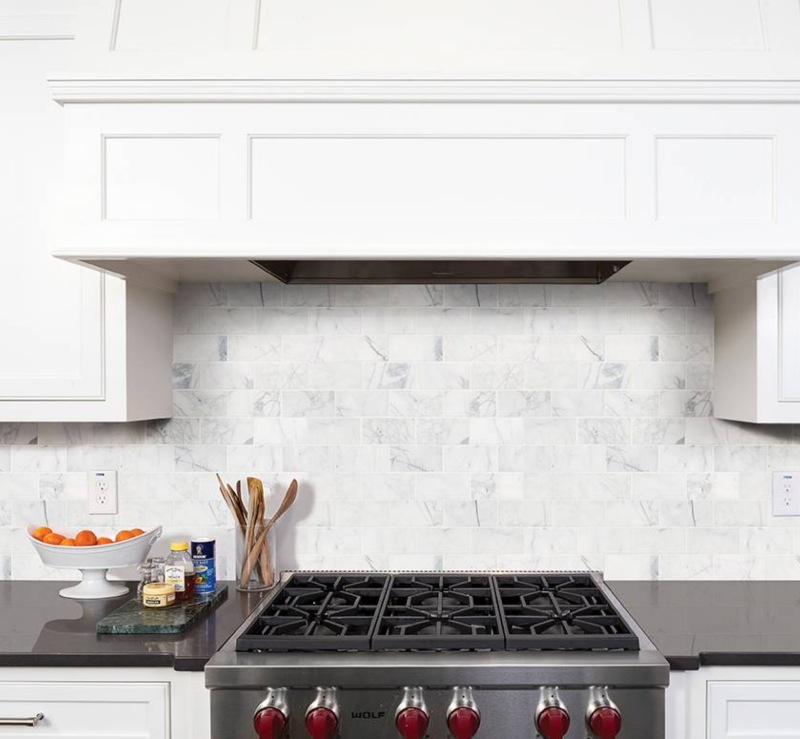 Featured: Calacatta Cressa White Subway Tile 3x6
Plain white rectangular tile may be a classic wall tile option, but when you combine the subway tile shape with white-and-gray veined marble, it becomes even more elegant and enduring. Homeowners that love the look of marble but have concerns about its maintenance will love Calacatta Cressa White as a beautiful backsplash tile.
Ice Porcelain Tile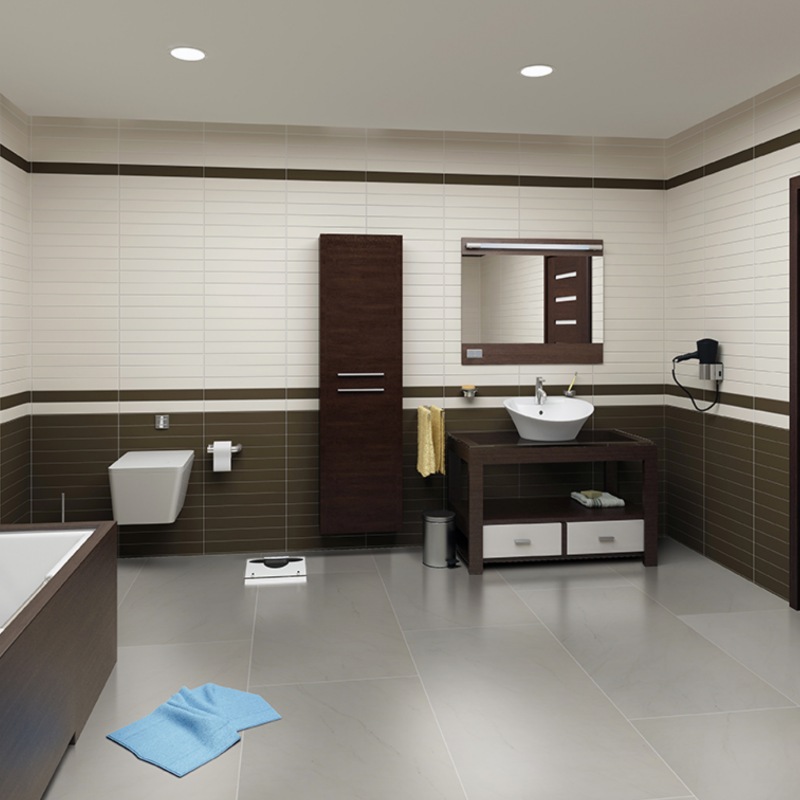 Featured: Ice Porcelain Tile
When installing subway tile, or any other backsplash tile, we recommend keeping a few extra tiles in case you need to replace a damaged tile in the future. However, subway tile is such a popular product that it's easy to find a replacement if you need one. This is particularly true if you choose a basic neutral color like Ice Porcelain Tile, which is available solid or with slight variation.
Subway tile is produced in so many different options that you're sure to find the ideal tile for your individual backsplash designs. No matter which subway tile you choose, it will prove that you never have to sacrifice beauty for practicality. Visit MSI's web gallery and browse the huge variety of subway tiles available for your home.