Why Is It Called Subway Tile?
December 08, 2018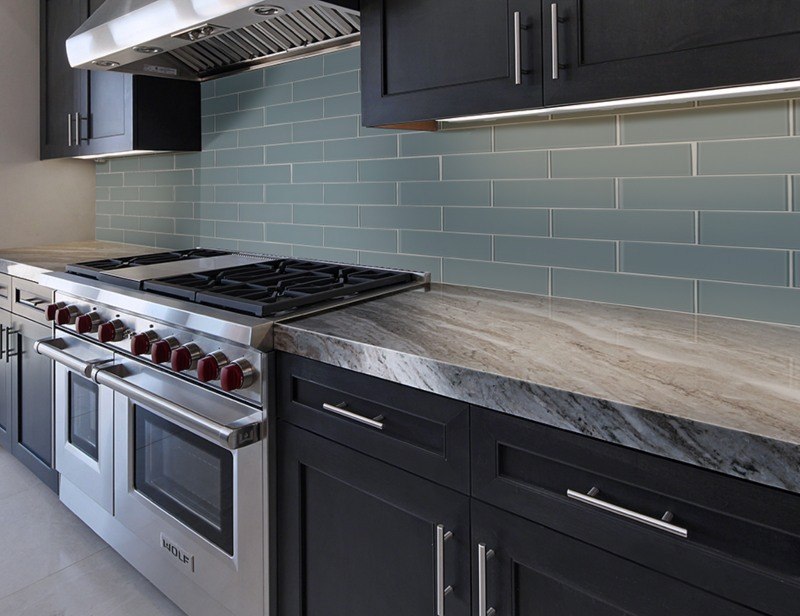 Subway tile has been a popular wall covering for generations. The old classic 3" x 6" tiles are still in vogue, but today it's being reinvented and manufactured with new subway tile trends — innovative materials, sizes, proportions, and textures. But, have you ever wondered why it's called "subway tile?"
Does the name come from the tile's elongated shape, which is reminiscent of a subway car? Or, is it a "sub," as in substitute, for the classic square tile?
No — the origin of the tile's name is much more straightforward. It was invented for installation in subway tunnels.
The first subway in New York City was launched in 1904. Its designers, George C. Heins and Christopher Grant LaFarge, intended the subway stations to be as beautiful as they were functional; this was particularly important because underground transportation was a new experience for most city dwellers. Vaulted ceilings, skylights, and tile mosaics decorated the city's first ticketing station.
The subway tile became a vital part of the subway system's success, covering the walls in each station and along subway routes. These bright, white ceramic tiles had many distinct advantages. For one thing, since underground passages tended to be dim, the tiles' white reflective surfaces made the most of all available light.
Perhaps the most important feature of the ceramic subway tile was its easy maintenance. City dwellers in the Victorian era valued cleanliness and good hygiene, and these glossy white tiles exuded a sense of purity.
Due to this association, the popularity of subway tiles soared; it was also used in other places where cleanliness was important, such as kitchens, hospitals, food shops, and residential bathrooms. Its peak popularity was the 1920s and '30s, but it never fell far out of fashion. Different colors of subway tile have been available for decades. White, however, has been a beloved classic.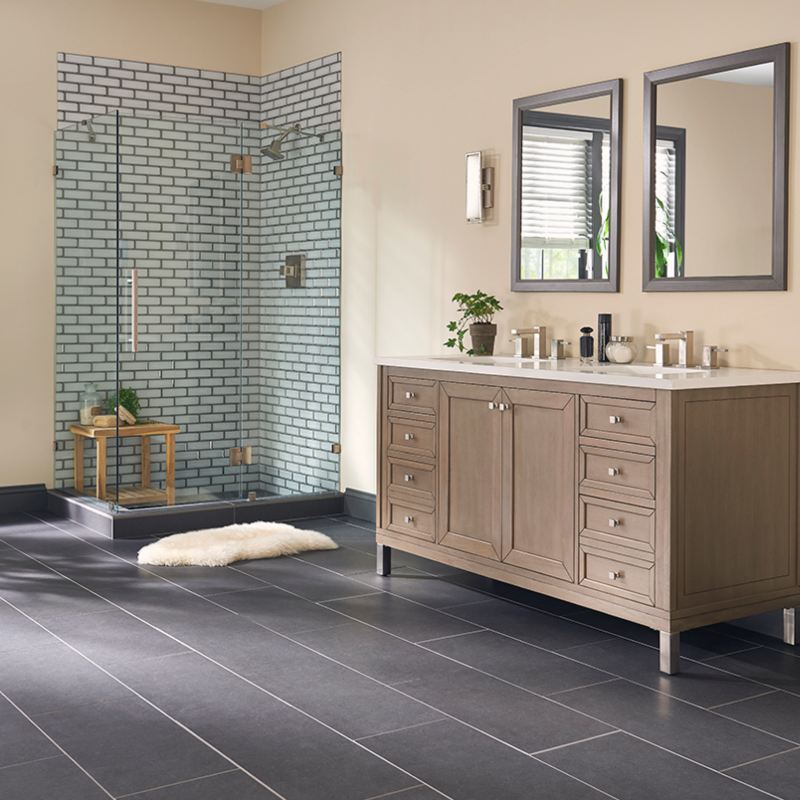 Featured: Ice Bevel Subway Tile 2x6x8 MM
So, why is it experiencing such a resurgence of popularity? One reason is nostalgia. Current design trends include old-fashioned styles such as farmhouse, rustic, and cottage — and subway tiles are a natural fit for traditional backsplash designs. Even retro and industrial aesthetics can benefit from some type of subway tile installation, whether it's classic white or neutral beige.
Another reason homeowners are falling in love with subway tile is the incredible variety on the market today. Subway tiles are available in virtually any color you can imagine. They are being made from classic ceramics, but also different materials such as glass and natural stone. Subway wall tile can have artisan glazes, crackled finishes, and unique beveled edges that add character and dimension.
Size and proportion is no longer a restriction, either. Today's manufacturers use the term "subway tile" to refer to any rectangular-shaped tile that is roughly twice as long as its height, from tiny 1" x 2" tiles used in mosaics to large blocks and strips.
What they all have in common with the original, however, is their simple lines, easy maintenance, and versatility. Use them for accent walls, backsplash tile, or cover the entire room with them. After all, modern homeowners have the same needs as 1900s subway designers — wall coverings that combine beauty and practicality.