Tips From The Trade: Marble Countertop Maintenance
October 28, 2016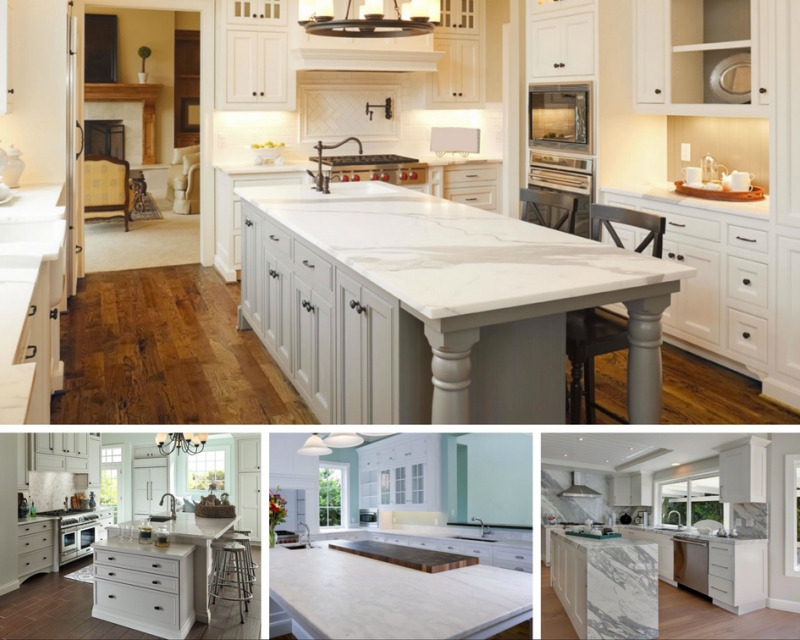 If you're like many homeowners, you're probably dreaming about a large slab of beautiful marble sitting atop your kitchen island. But you may be a bit apprehensive about selecting such a luxurious material because of the maintenance required in order to help protect your investment.
However, you might be surprised to discover that natural marble really doesn't need the extraordinary or time-consuming care you might have expected. In fact, caring for your marble is a breeze if you know what—and what not—to do. And if you practice these tips for proper cleaning and maintenance, you'll be able to keep your kitchen and your marble countertops looking fabulous for years to come.
Sealing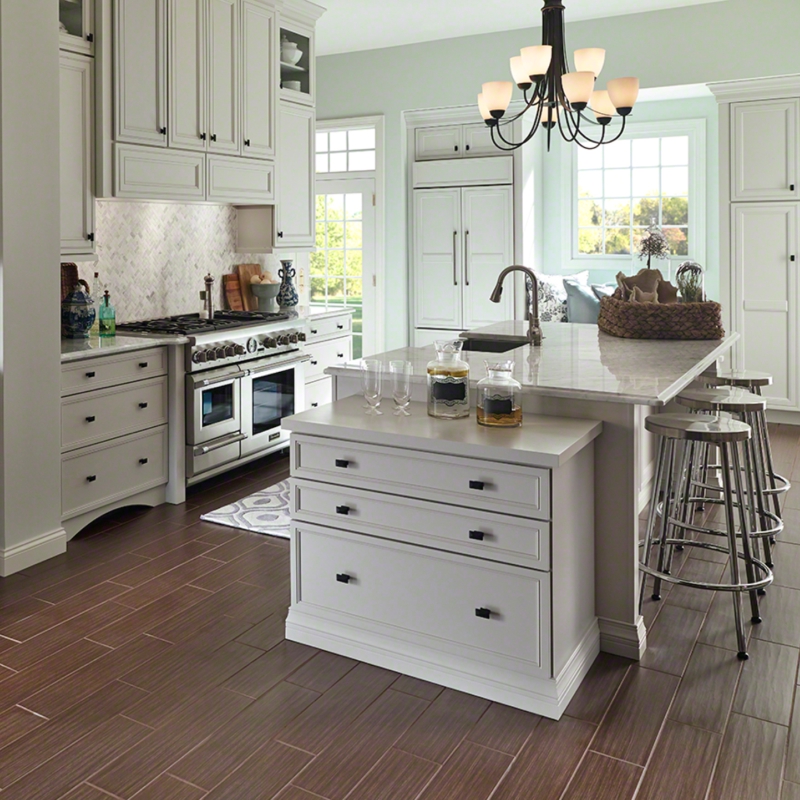 Featured: Carrara White Marble
One of the characteristics of marble is that it's a very porous material. It must be sealed in order to help protect your countertops against unwanted stains. A protective sealer or impregnator will repel spills and buy you time to wipe up any messes.
When sealing your marble for the first time, two or three coats may be required in order to create an effective seal. Reapplication depends on the porousness of your particular marble, as well as the quality of the sealant and application, and could range anywhere from a few months to years. Lighter colors like those in a Carrara White Marble should usually be re-sealed more often than darker colors, since these soft hues show stains more readily.
Daily Cleaning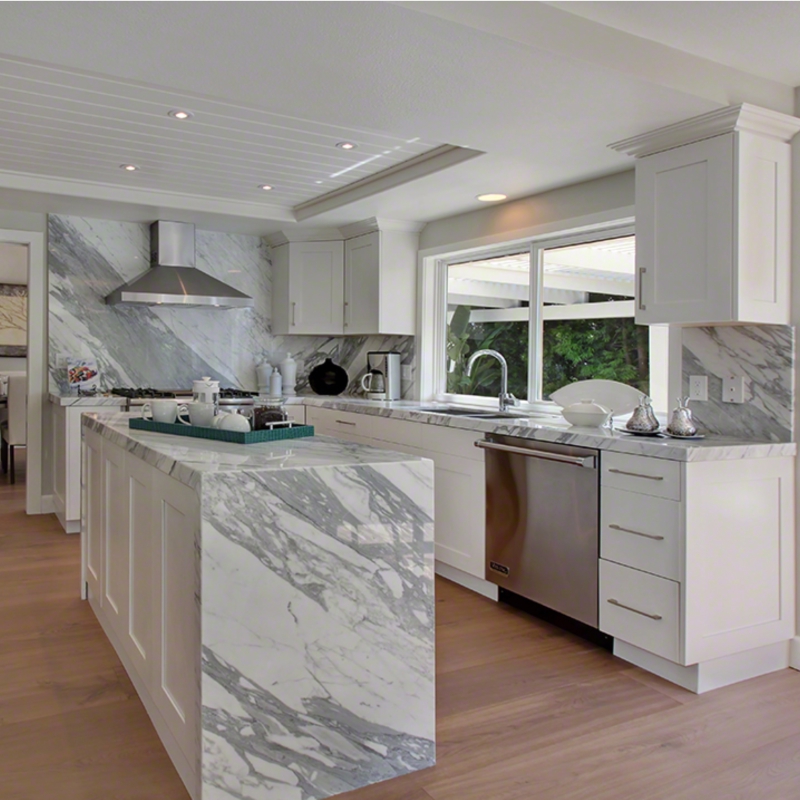 Featured: Volakas Marble
Because marble is mostly made of calcium carbonate, the natural material is very sensitive to acidic products. For this reason, it's best to use a mild, neutral pH detergent or stone soap when cleaning your marble countertops. Make sure to rinse the surface with clean, clear water, and dry it after you've finished cleaning. Do not use acidic cleaners like vinegar or lemon juice, abrasive cleaners, alkaline cleaners not made for stone, or a mix of bleach and ammonia, as this creates a toxic gas.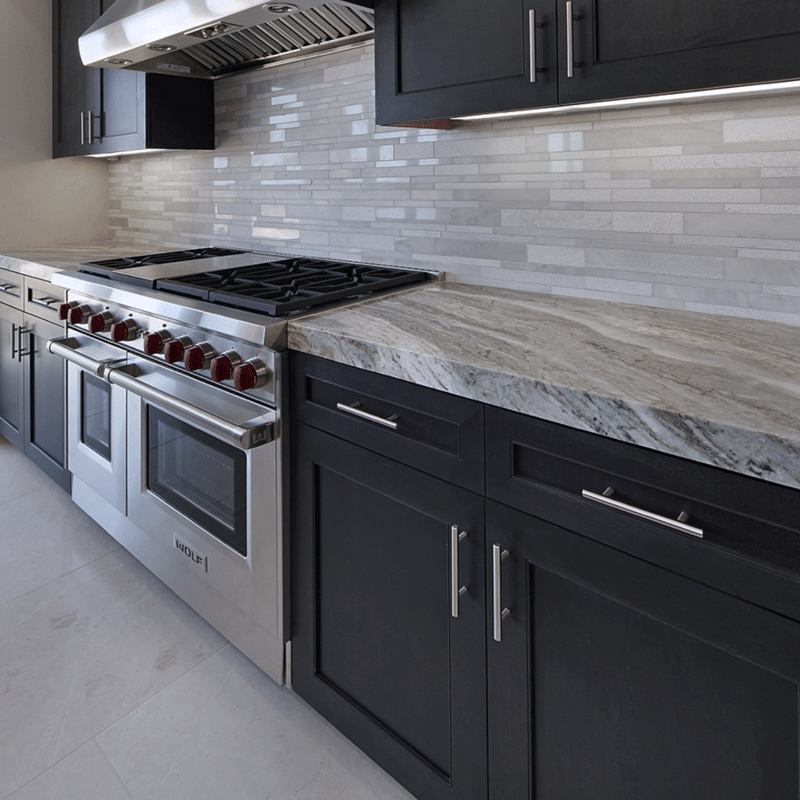 Featured: Fantasy Brown Marble
Also remember that if liquids are not wiped up quickly, they can etch your marble, dulling its shiny surface. Make sure to wipe up any spills, liquids, or oils right away to avoid staining. However, if the surface does become etched, your natural stone can still be buffed to return to its original polish.
Preventing Damage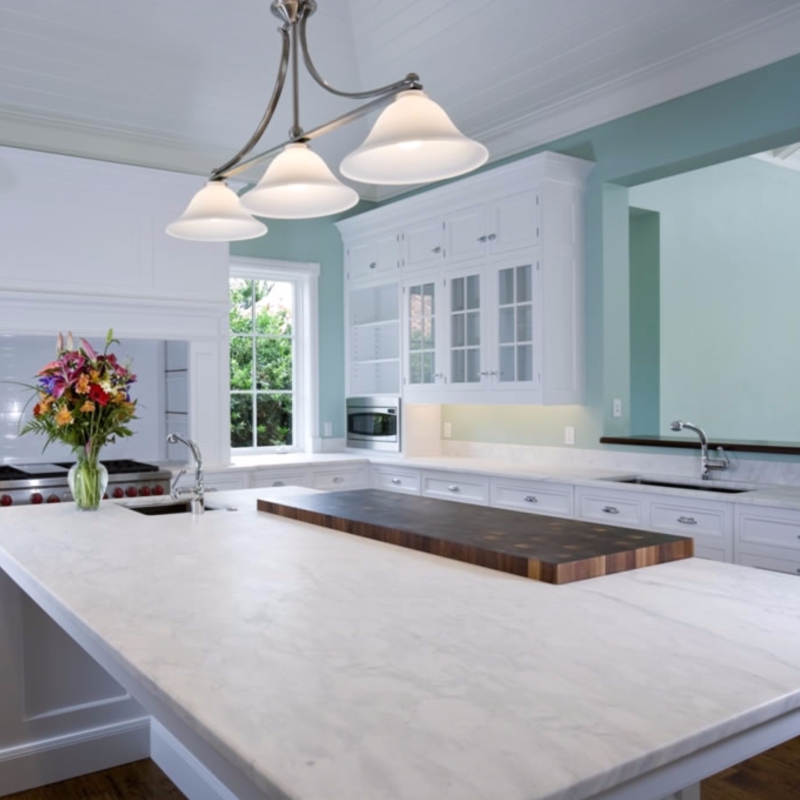 Featured: Arabescato Carrara Marble
It's important to do simple marble maintenance tasks to protect your stunning stone from damage. Place glasses on coasters; this is particularly important for acidic drinks like juice, soft drinks, or alcohol. If placing a hot dish or other item on your countertop, use a trivet or heat absorbent pad underneath it. Plates, silverware, and other kitchen items should sit on placemats to avoid scratching your countertop.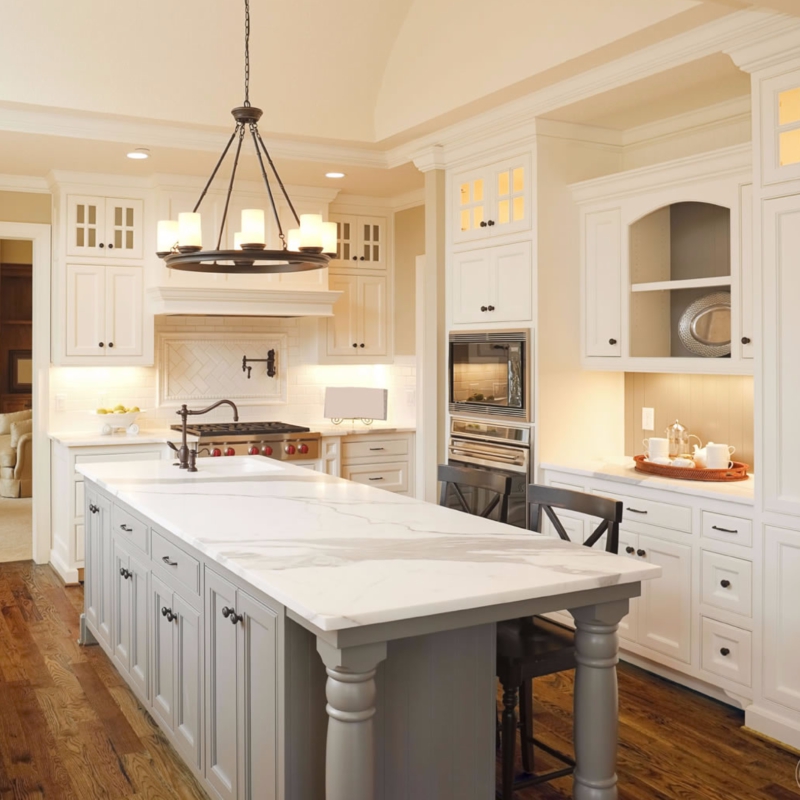 Featured: Calacatta Gold Marble
If you're unsure about how or what you need to keep your Arabescato Carrara Marble or Calacatta Gold Marble in tip-top shape, simply ask your local distributor. The professionals at MSI will be happy to answer your maintenance questions or address any concerns.