Popular
Video Spotlight: Kitchen Surfaces Tool
September 13, 2017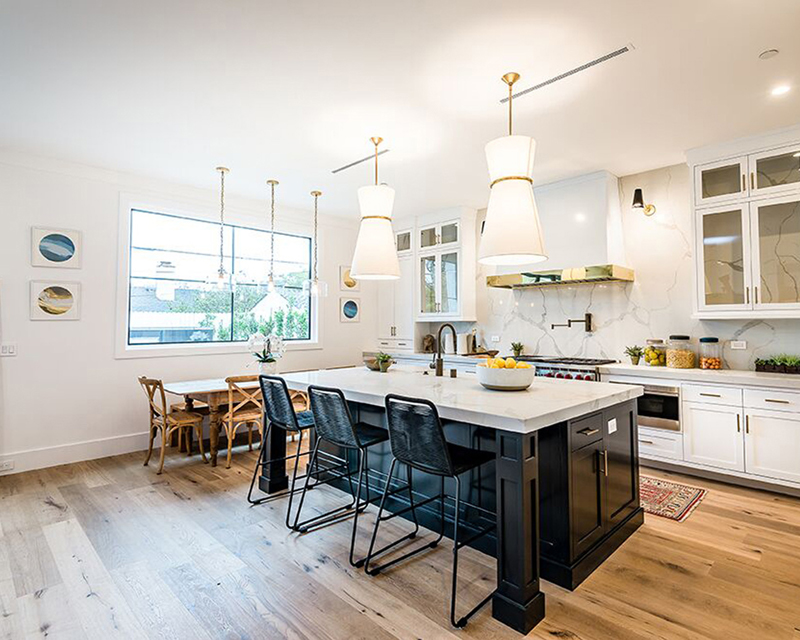 You can tell a kitchen is special just by its surfaces. These busy rooms call for floors, walls, and backsplashes made of exceptional modern materials. That means high-functioning surfaces designed to stand up to all kinds of culinary mishaps and daily wear. But landing the look you love and designing your dream kitchen doesn't happen by chance.
Since surfaces make a remodel, we've put our expertise to good use and created a Kitchen Surfaces Selection Video. From all grown up and glamorous to sensible and family-friendly, you'll learn practical tips on choosing the best surfaces for your lifestyle and budget. Porcelain tile floors with wood, stone, metallic, or fabric-inspired looks, anyone? Plus, we've added design secrets and the skinny on maintenance to keep you in-the-know.
You have the world's most luxurious, expansive, and affordable surfaces at your fingertips, which puts you a giant step closer to a successful kitchen makeover. So whether you're obsessed with the mod aesthetics of natural stone countertops like granite or you are classic to the core and prefer white marble look quartz countertops and subway tile backsplashes, we've got you covered.
Consider this video a first step—and an essential tool—in your kitchen dream-building process. Oh, and get ready to be wowed. We put our favorite designer kitchens on display.
Play the Kitchen Surfaces Selection Video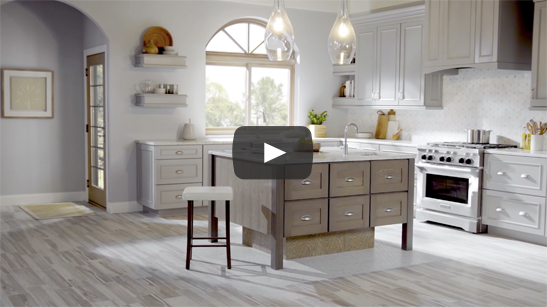 Tell-Tale Tools
A sea of eye-catching options is a good thing, but it can make the decision-making process daunting. It's why we offer additional tools to help you nail down perfect-for-you surfaces. If you haven't tried our kitchen visualizer – give it a go. You'll be able to put your favorite countertops, flooring, and backsplash styles on virtual trial by mixing them with different cabinet choices. It's super handy, and oh-so fun.
We also created "Your Kitchen Countertop Soulmate Quiz". In sixty seconds, you answer a mix of design, personality, and lifestyle questions and then voilà – a curated selection of suitable countertops pop up. It'll take your curiosity about marble waterfall islands and other beauties to the next level by fine-tuning your preferences.
But why stop there? Order samples from your short list for in-home comparisons.
You Only Live Once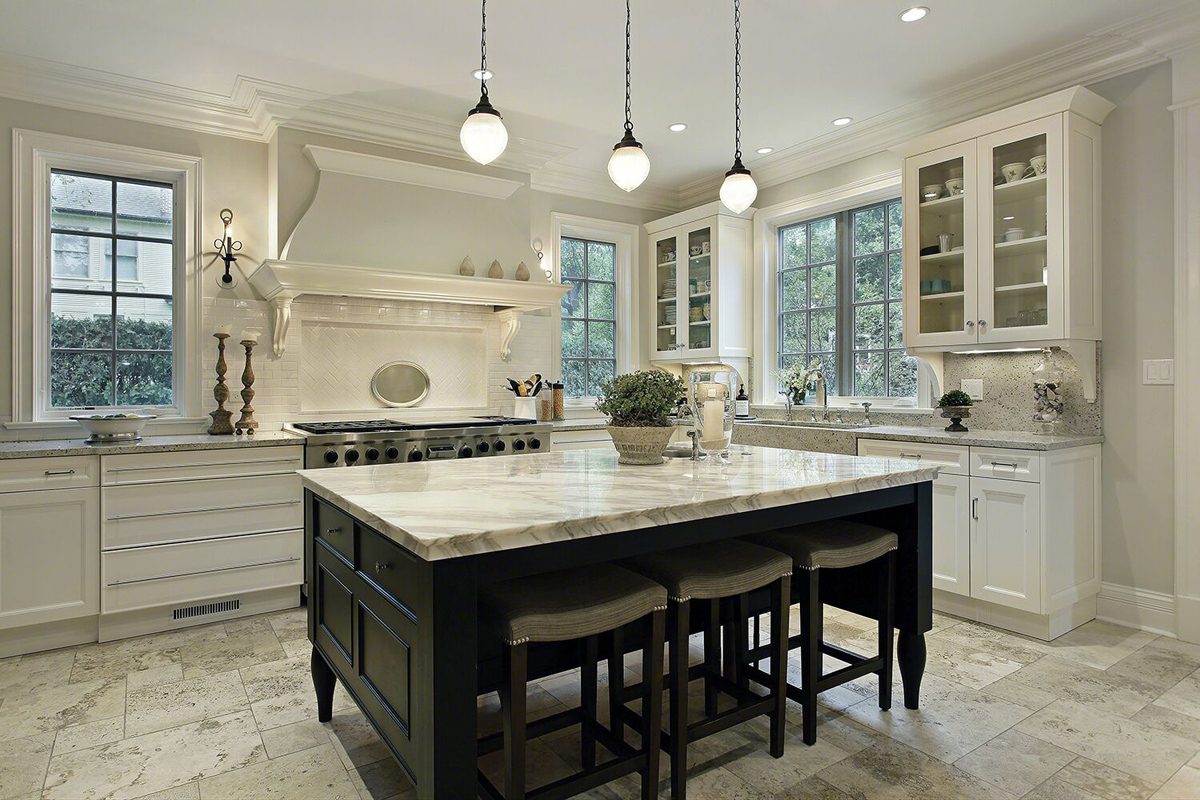 Featured: Statuary Venato Marble countertops with Silver Travertine Tile floors
Kitchens are the heart of your home. So create a dreamy one that makes your heart happy. Oh, and spread the love: look for the "SHARE" button beneath the Kitchen Surfaces Selection Video.