Tips From The Trade: The Most Popular Finishes For Marble Floors
May 27, 2017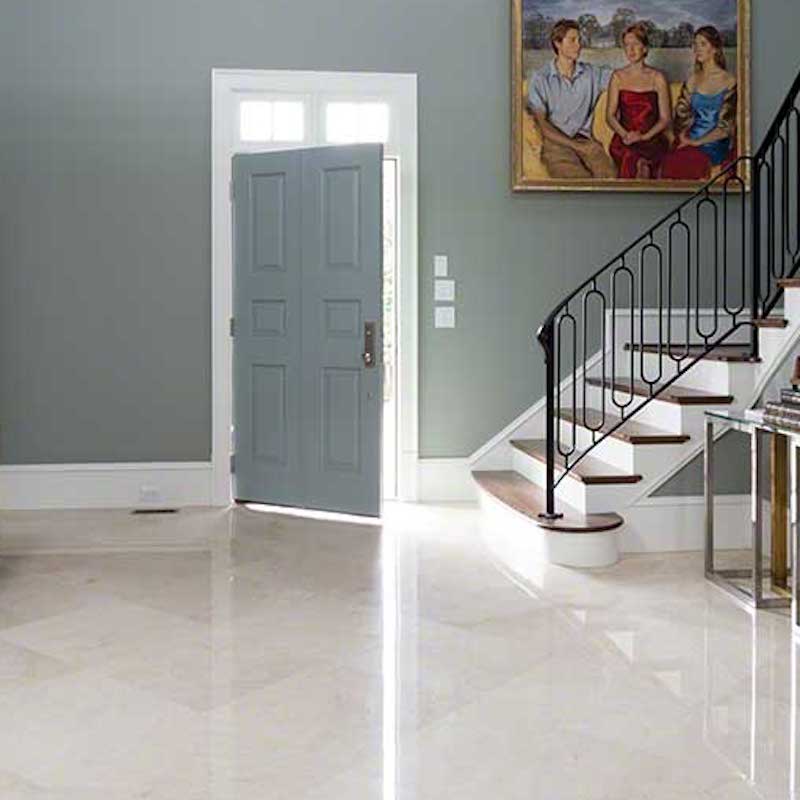 Natural marble flooring is a classic choice for any home, but the finish you choose can greatly impact the look and feel of your marble floors. Polished, honed, and tumbled finishes are the most common options, and they each have their own unique characteristics and benefits. We break it down right here.
#1. Polished Finish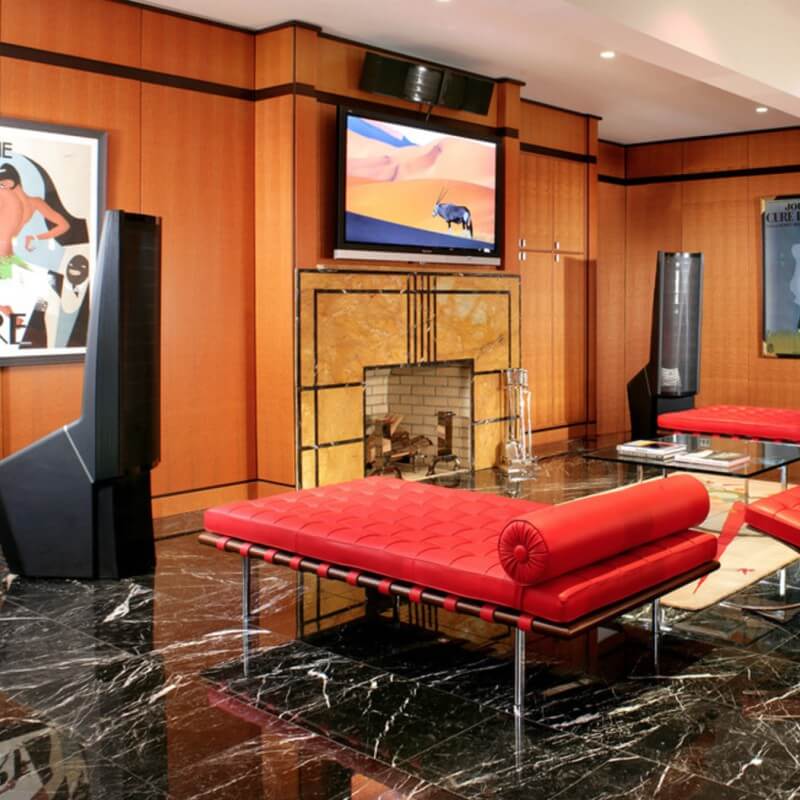 Get this look with MSI's China Black Marble (Photo Credit: Houzz)
Due to their rich look and easy maintenance, sleek polished finishes are the most popular marble floor finish. A polished finish's mirror-like shine is achieved by using diamond discs or other floor buffers in conjunction with polishing.
Aside from creating a luxurious statement, polished floors are less porous than other finishes, and therefore may not need to be sealed as often as other types of marble floor finishes.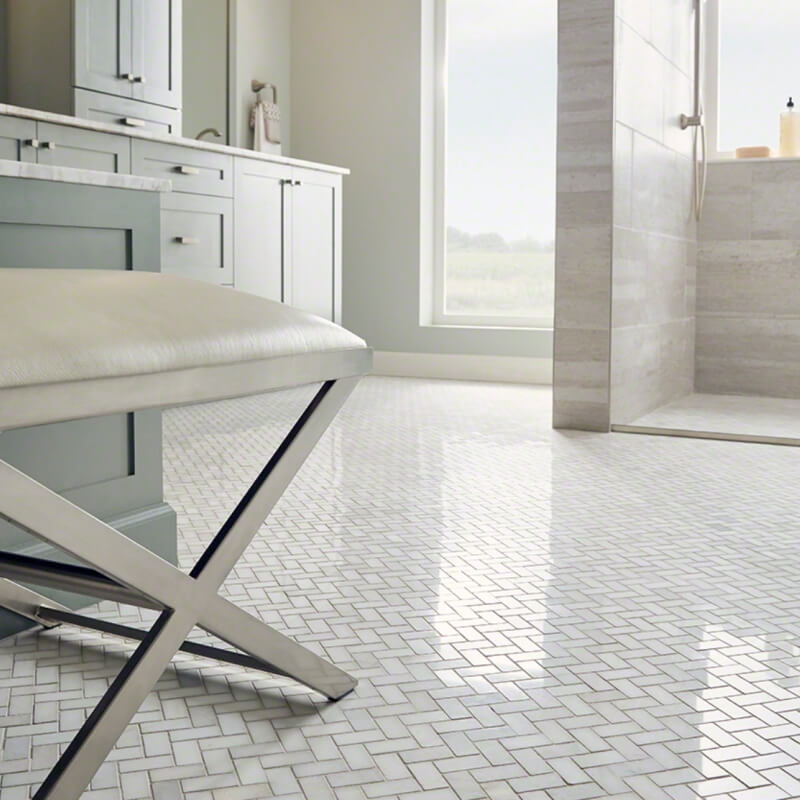 Featured: Greecian White Herringbone Marble
However, a polished finish can also show scratches more easily than other surfaces, requiring routine refinishing and polishing. A polished floor can also be slick, so it's best to avoid installing polished marble in wet areas.
If you do choose a polished tile for the floor of your bathroom or mudroom, consider a smaller marble tile with more grout area. The gorgeous Greecian White Herringbone Marble shown above is an example that provides for better traction.
#2. Honed Finish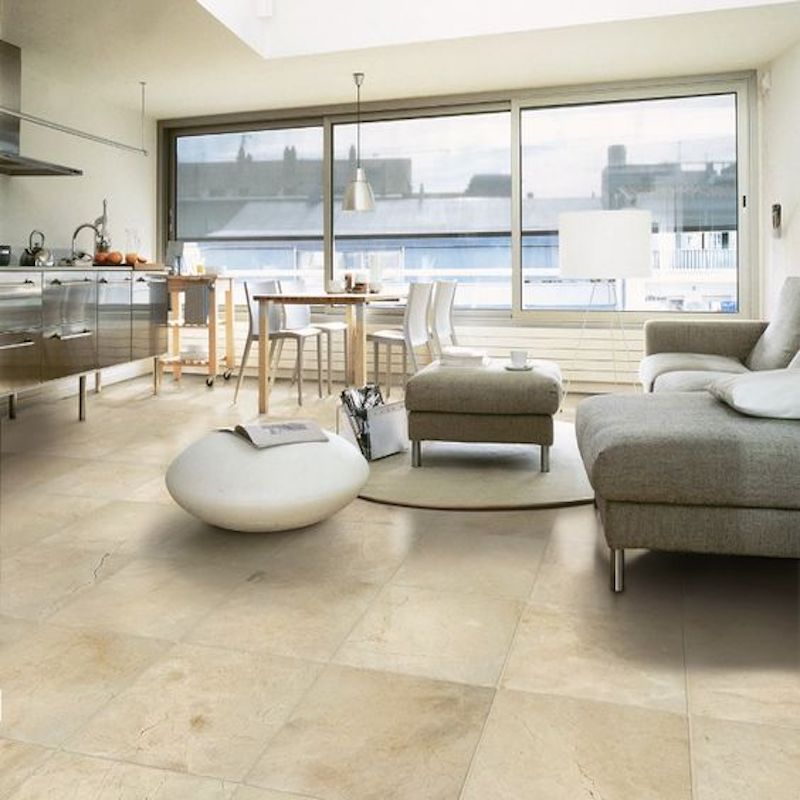 Featured: Crema Marfil Marble
Honed finishes are another type of marble finish created by using abrasives to remove small amounts of stone from the slab or tile. This process results in a smooth appearance and a softer feel to the marble.
Honed floors are less susceptible to scratching; however, because the surface of the stone has been opened up, the stone is more porous and will stain more easily than with a polished finish. The Crema Marfil Marble floors shown in this living room scene feature a honed finish, with a contemporary, muted look that feels fresh and welcoming.
#3. Tumbled Finish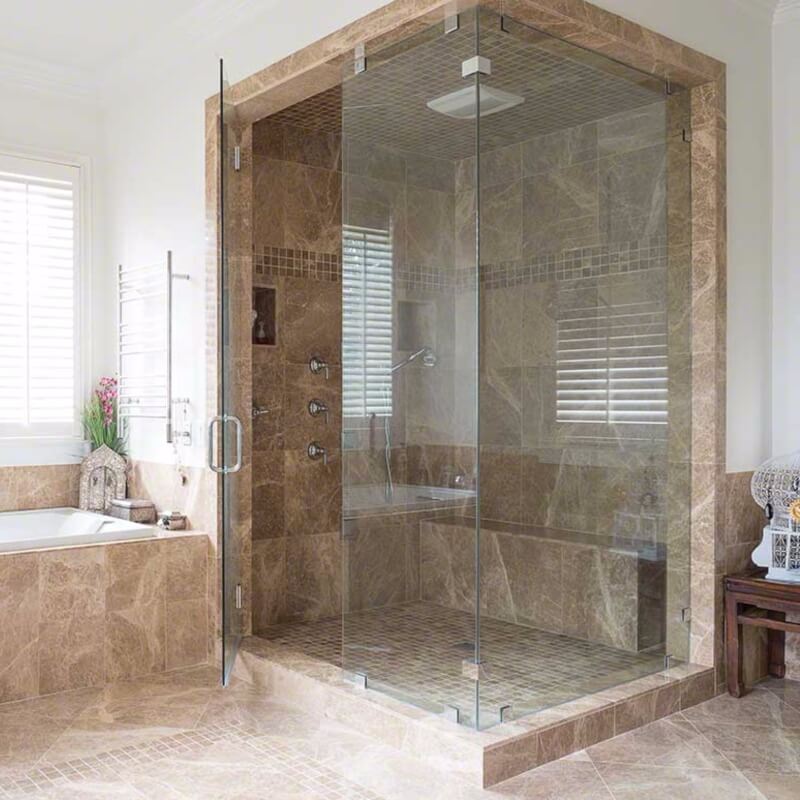 Featured: Emperador Light Marble
A tumbled finish is created by tumbling marble tiles in a drum with other materials such as rocks or sand. The resulting finish is smooth to the touch, but with a natural, worn appearance. Small holes and chips can appear in the stone, but are part of the beauty of a tumbled finish. This look is definitely for those who appreciate a distressed finish, which fits in well with rustic, traditional, and vintage decor.
Tumbled marble floor tiles give a better grip while still being smooth to the touch. For this reason, they are often used for shower floors or other wet areas, as in this image of Emperador Light Marble from MSI.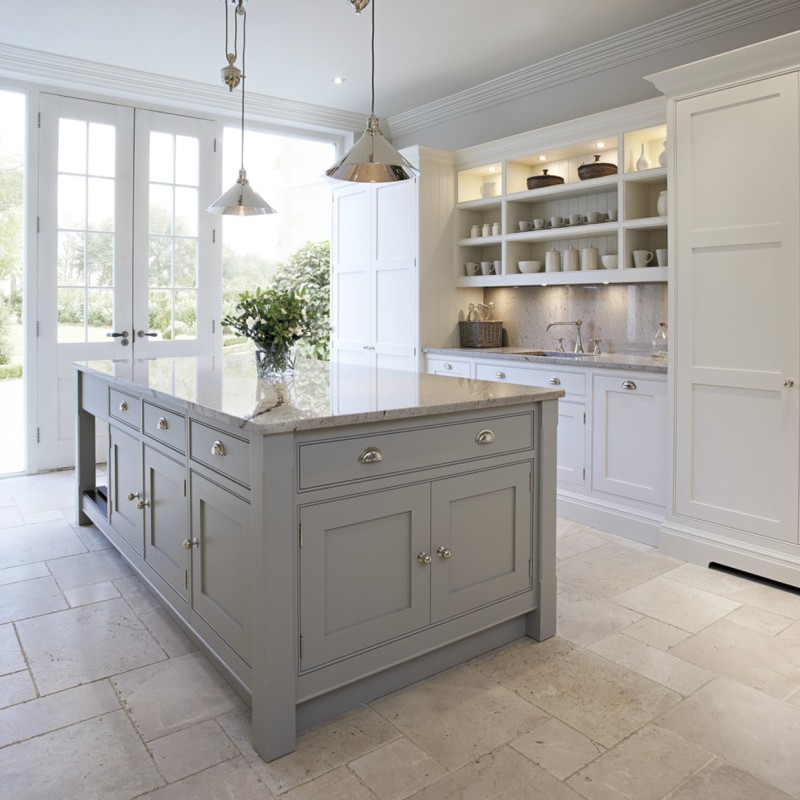 Recreate this look with MSI's Royal Beige Marble (Photo Credit: Houzz)
There are many factors to consider when selecting a finish for your marble floors, from stone care and maintenance to the appearance that each finish best lends itself to. For an example of the beautiful difference marble flooring can make, check out this short video.