Mosaic Monday: A Fresh Take On Subway Mosaics
December 28, 2015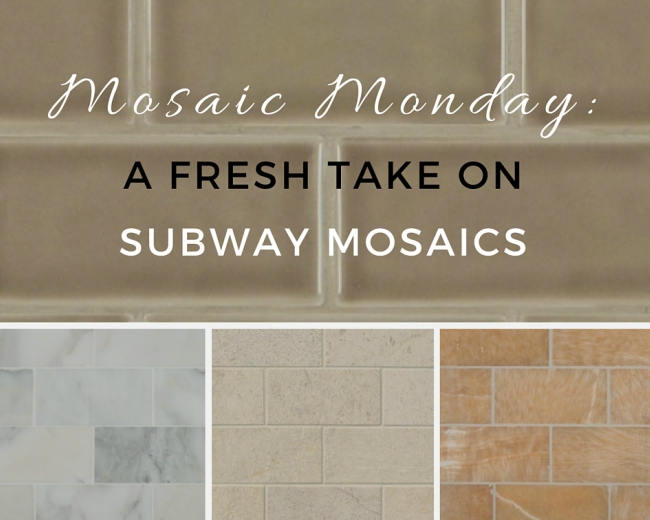 When it comes to entrancing interior design, choosing the right countertops and flooring is eminently important. But nothing finishes a design quite like artfully crafted mosaics. With a plethora of options, from luxurious marble to naturally rare onyx, there's a wall tile to suit virtually every decorator's lifestyle and leanings. Whether drawn to neutral shades of tan or rich hues of gold, you'll reach new heights of style and sophistication with subway tile from MSI.
Artisan Taupe
Featured: Artisan Taupe Glazed Tile
Like a delicious swirl of coffee and cream suspended in microbubbles of air, Artisan Taupe ceramic tiles artfully blend hints of browns, beiges, and taupes. These sleek, neutral tiles add purposeful panache wherever placed, from backsplashes to countertops in residential and light commercial applications. Add an ambiance of allure with these lovely, 3x6 ceramic tiles from East Asia.
Coastal Sand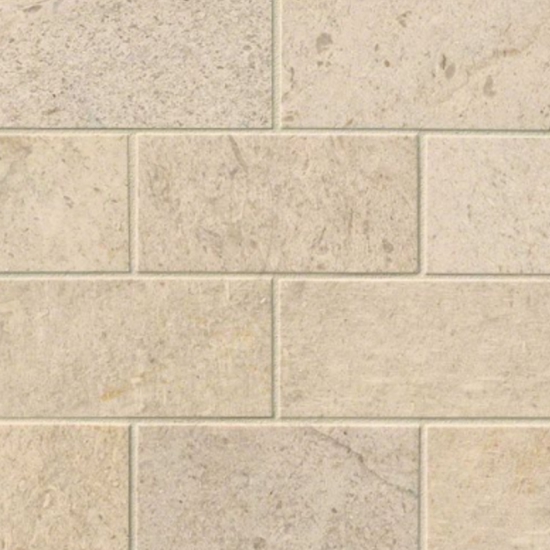 Featured: Coastal Sand Tile
Like the vast shores of a sandy beach, naturally beautiful Coastal Sand tiles create a soothing, serene vibe. Similar to its sister stone, marble, limestone is characteristically found in soft beiges and tans. With proper sealing and care, limestone has the muscle to stand up to everyday wear and tear in the kitchen. Equally gorgeous on backsplashes, countertops, and floors, this lovely 3x6 honed tile is ideal for use in residential and light to heavy commercial applications. Crafted with care in sunny Mexico, Coastal Sand tiles add a subtle warmth and welcoming nature to any room.
Calacatta Gold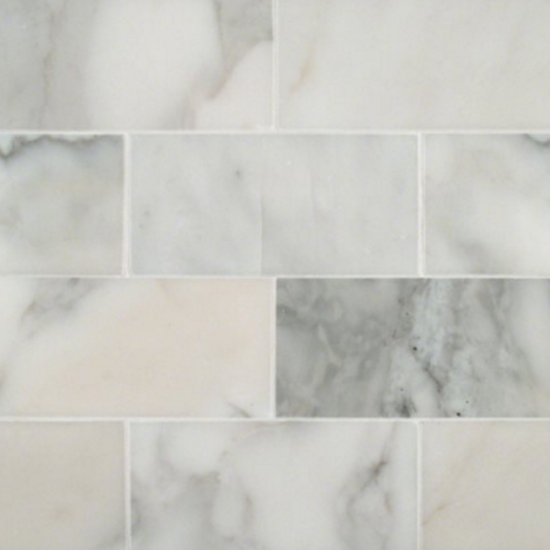 Featured: Calacatta Gold Polished Tile
Like Michelangelo's famous statue of David, these marble tiles are divinely breathtaking and lavish. With a lovely combination of whites, grays, and subtle gold tones whisked throughout, Calacatta Gold mosaic tile can add an air of extravagance to any space. The gold standard in style for backsplashes, interior floors, and countertops in residential and light commercial applications, this polished Italian marble adds an Old European feel to any space.
Crema Marfil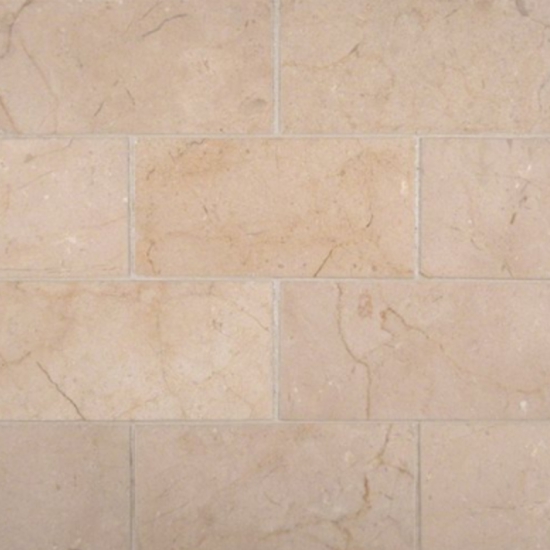 Featured: Crema Marfil Polished Tile
Bordered to the east and south by the Mediterranean Sea and Atlantic coastlines, Spain is a rich tapestry of culture and style. Influenced by Roman and Arabic stylings, Spanish architecture and interior design is equally magnificent. Polished to perfection in Spain, Crema Marfil marble adds a touch of traditional luxury to any space. Ideal for use in residential and light commercial applications, you'll fashion fine-looking backsplashes, floors, and countertops with this gorgeous tile.
Giallo Crystal Onyx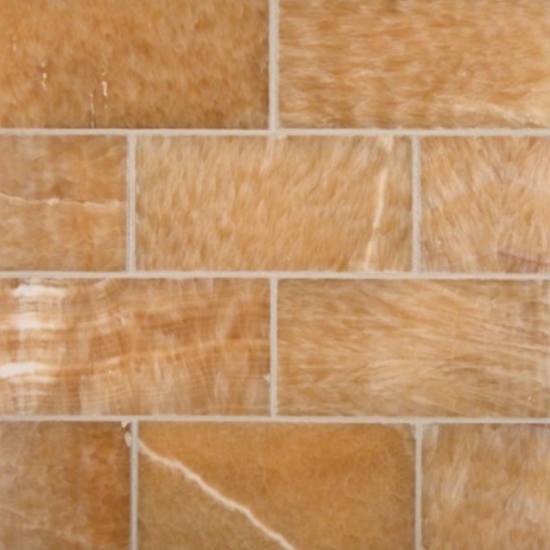 Featured: Giallo Crystal Onyx Polished Tile
Like a seaside pebble etched by waves cascading over time, Giallo Crystal Onyx tiles are infused with the characteristic horizontal bands of onyx. With a colorful history in jewelry and hardstone carving, Onyx is an exquisite and rare stone, seldom used for countertops. A conversation piece in any home, this elegant tile is truly one of a kind. With dominant undertones of gold throughout, this polished tile creates truly unique, awe-inspiring backsplashes, countertops, and floors. Hailing from the far corners of East Asia, Giallo Crystal Onyx is right at home in residential and light commercial properties alike.
There's an art to crafting a beautifully arranged mosaic backsplash. Whether you adore the traditional look of marble or the regal majesty of onyx, let your style guide you. From glass tile to marble, there's a mosaic tile from MSI to appease classic and contemporary decorators alike.