Popular
Living Large With Oversized Tiles
January 09, 2015
Tile has always been a popular building material for flooring, tubs, showers, backsplashes, walls, and countertops. They are durable, easy to clean, and the combination of colors, styles, and shapes give an endless ability to add a unique decorative touch to any room. In the past, consumers have been limited to basic tile sizes but a developing trend in the building and home renovation market is seeing an increased demand for larger tiles. Consumers are actively seeking these larger tiles because of their ability to visually expand a room. The larger the tiles, the fewer the grout lines; this creates a more flowing and cohesive look. As a bonus, the fewer the grout lines, the easier the tile is to clean and maintain!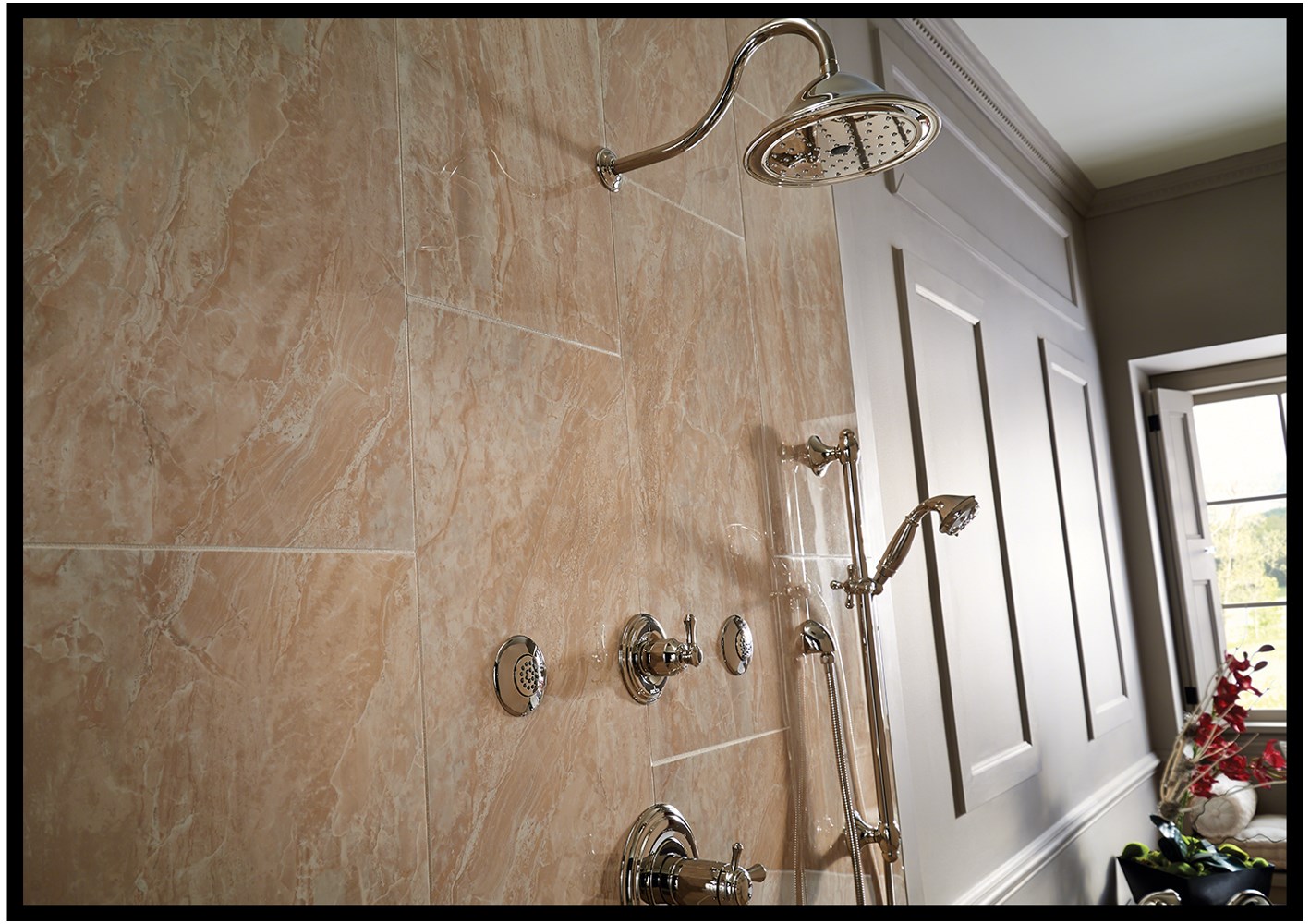 MSI is at the forefront of this sustainable design trend, offering a wide array of travertine, marble, natural stone, and porcelain tiles in sizes ranging from 6x24 to 18x36, many with coordinating tiles in other sizes. Our tiles are suitable for both commercial and residential properties, for a variety of uses including floors, kitchen and bath backsplashes, countertops, fireplace walls, and shower/tub surrounds.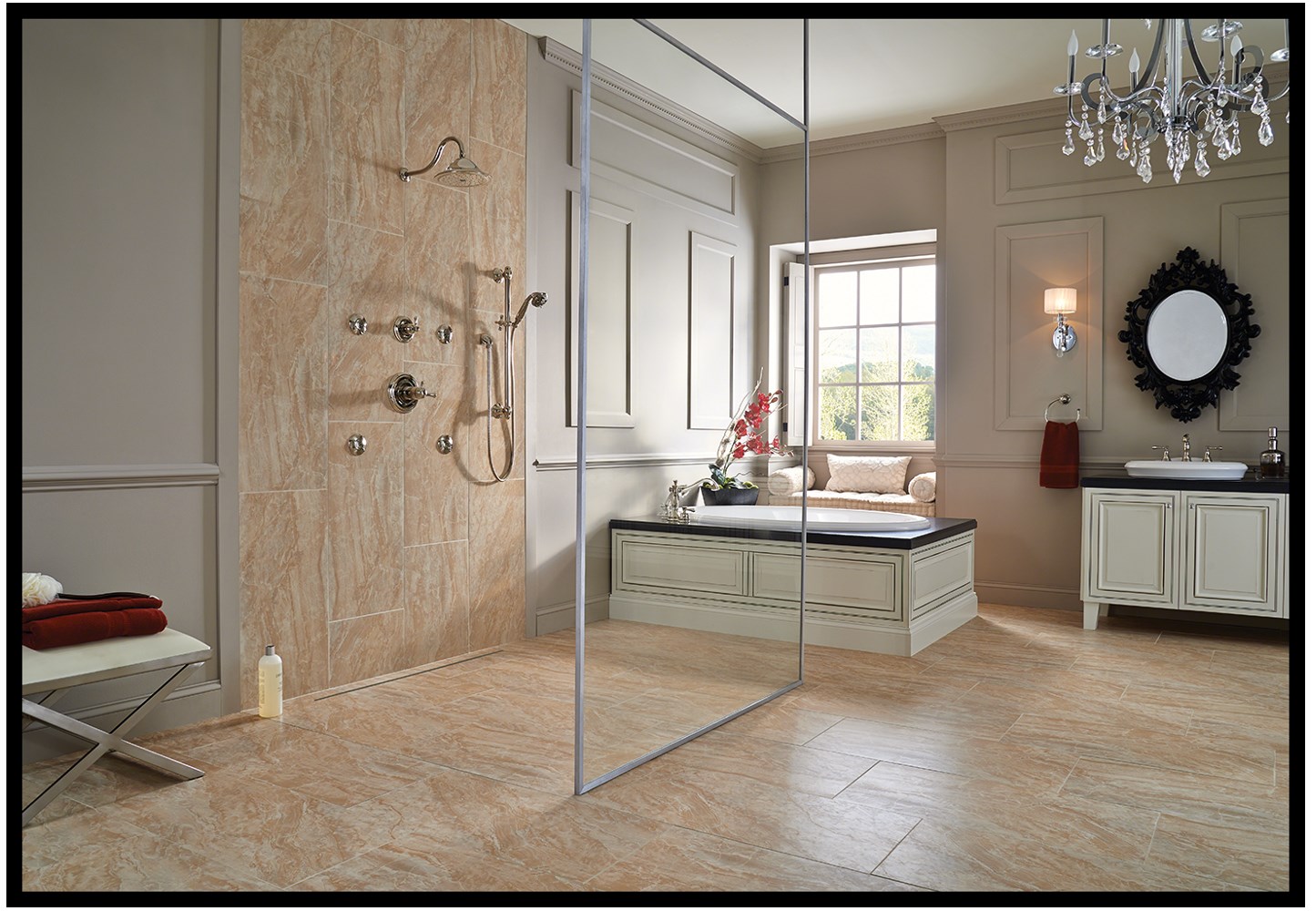 As the industry leader in premium surfaces, MSI continues to be ahead of the curve of what is hot in design trends and customer demand. Our newest introduction within the Pietra Porcelain Tile Series consists of 5 gorgeous colors available with an impressive 16x32 surface area. All offer polished or matte finishes, expanding the selection even more. These large format statement tiles create fewer grout lines and can give smaller rooms the impression of spaciousness. They are easy to maintain and can be used on walls or floors in both residential and commercial applications. MSI is continuing to develop new 16x32, and other large format tile products, as we expect this trend to continue to grow.


Another option for oversized tile includes our line of Capella Porcelain, which is available in both 12x24 and 24x24 sizes. These tiles have the look of old world pavers with rich patinas and a modern flair that will add a rustic feel to any room. This hard wearing line offers large format Cotto Tiles and coordinating Wood Planks that will work together beautifully, or look stunning on their own.
Resembling concrete, our Dimensions Porcelain tile gives an urban edge to any room and comes in a 24x24 tile size. This tile is durable, resistant to moisture, and the nearly seamless finish makes it ideal for kitchens, bathrooms, and high traffic areas. Available in six earth tone colors this minimalistic tile is easy to match with any decor.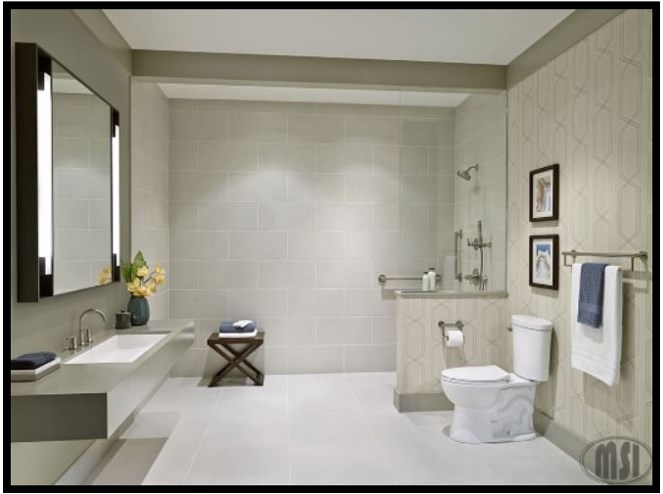 The newest trend in large format tiles is here to stay and for good reason. They can turn your kitchen into a gourmet dining area, or your bathroom into a relaxing, upscale spa. Click here for additional styles and sizes available from MSI that are sure create a one-of-a-kind space that will last for years to come.