Built and maintained internally, our systems enable us to source products globally, then stock them in over 25 distribution centers in North America—making them available when, where, and how you need them. This robust innovation offers customers unmatched supply-chain visibility.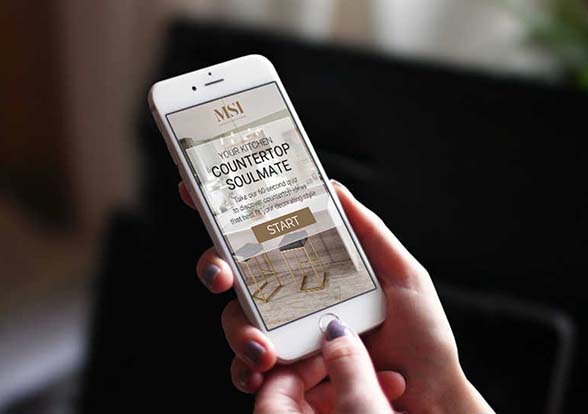 With our proprietary customer portal, you can receive immediate information related to stock on hand, order updates, and expected arrival data. We offer an EDI interface for convenient billing/purchasing where required. We manage our supplier chain with a proprietary vendor portal, which allows us to interact seamlessly and in real time with over 700 vendor partners in 25 countries.
MSI invests heavily in providing customers with a superior digital experience encompassing a simple, and easy to navigate website, thousands of high resolution images and room scenes of our products, and easy to use in-house developed visualizers, including most recently, a web based augmented reality visualizer allowing consumers to visualize all of our flooring products would look in their own home with the simple use of their mobile phone.
Our sales, customer service and operations team members are equipped with tablets to provide for a real-time information on inventory availability, orders, pricing, and order processing. We have over 750 terminals, and 1,000 tablets deployed across MSI. We have also developed custom web based portals for customers depending on their needs. Finally, we have employed a Radio Frequency Identification "RFID" system across our slab yards for faster distribution of our slabs.