Hi! Thank you for sharing your project with us! We love seeing how you use MSI Surfaces and would love to share it with others. This page explains our terms and conditions for additional rights to share our favorite images. This includes our social channels, website, emails, and more. Whenever we can, we tag you as well as include your handle.
Here are examples of images we've featured on our Instagram @msisurfaces: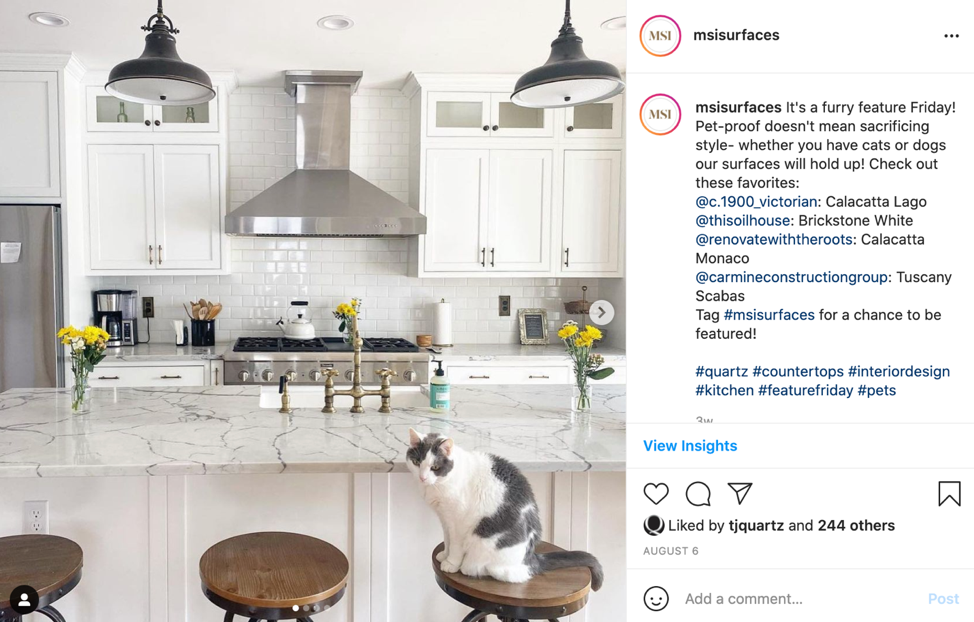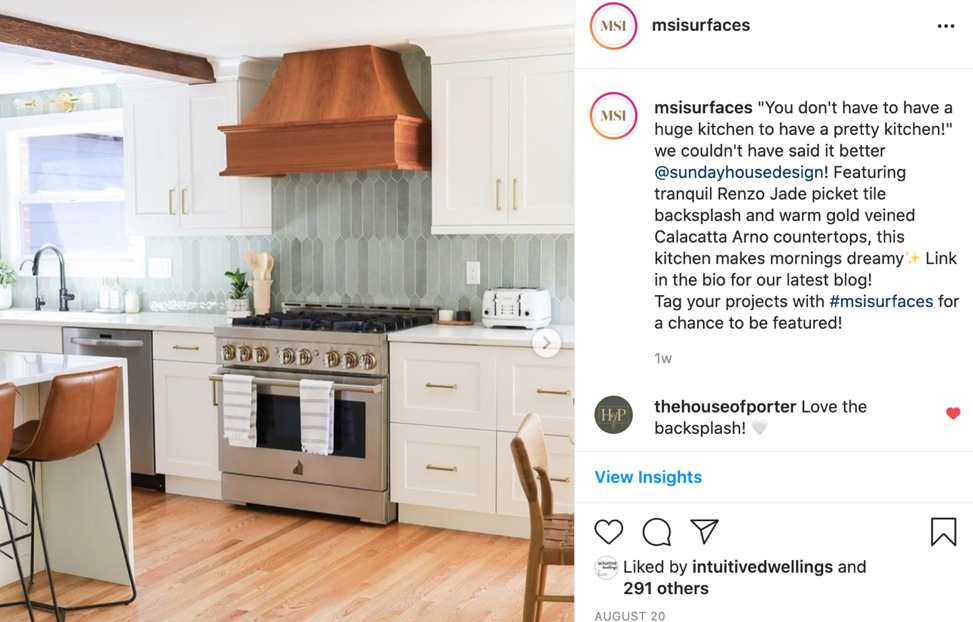 We are thrilled you shared your project and understand it is entirely your choice whether to approve additional rights to your image. If you choose to share your image with us, respond to our comment with #yesmsi. Thank you for considering our request! By responding to our request with approval you are agreeing to the following:
As between you and us, you own all content and information you post or share using the MSI Surfaces website (the "Site") or tagging MSI Surfaces, such as posting or sharing comments, photos, and videos (referred to as "User Content").
You promise that:
You own all the rights to your user content or you have the right to give MSI Surfaces permission as described
You have paid and will pay in full any fees or other payments that may be related to the use of your User Content
Your user content does not infringe the intellectual property rights, publicity rights, privacy rights, or any other legal rights of any third party
We may refuse to accept or transmit User Content for any reason. We may remove User Content from MSI Surfaces for any reason.
Privacy Notice
When your User Content is displayed as detailed above, your social media handle may be displayed, and your image will be displayed as detailed above. MSI Surfaces collects and processes this information as necessary for the performance of this contract between us. We work with a service provider to help us review, gather, and display your User Content on our website that links back to your original content.