In the 1970s, Manu and Rika Shah arrived in the United States from India with a little more than a dream. They wanted to create jobs, build partnerships, and in the process, treat people like an extension of their family.
---
OUR HISTORY
Manu and Rika Shah started MSI in 1975, in the basement of their home in Ft. Wayne, Indiana. The original idea behind the business was for Mrs. Shah to work at home during her pregnancy and still generate additional income for the family. Mr. Shah had originally come to the U.S. to get his Master of Science in Mechanical Engineering from Purdue University, which he accomplished in 1968.
From 1974-1981, while getting MSI off the ground, Mr. Shah continued to work full-time as a mechanical engineer at International Harvester, a manufacturer of trucks and farming equipment. During these years, while the natural stone industry was in its infancy, as a second job he served as a broker selling blocks of granite to U.S. manufacturers, primarily in the monuments industry.

In 1981, while still operating MSI out of their basement, the Shahs secured the contract to supply the black granite for the Vietnam Veterans Memorial in Washington D.C. With their entire savings invested in this project, they spent endless nights making sure that the project was executed perfectly. It was.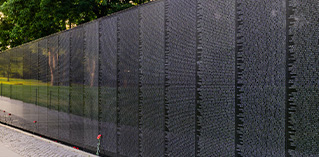 Following up on this success, the Shahs decided to develop and grow MSI full-time. In 1984, Manu and Rika decided to move the company to Southern California, driven by their vision that, to ultimately succeed in distribution, a company must be located in focal distribution points.
Up until 1987, the business primarily served as a distributor of granite for monuments and tombstones. In 1987, the Shahs realized that natural stone for residential and commercial usage had even higher market potential, and redirected their efforts towards developing this sector of the industry.
In 1997, MSI embarked on its vision of becoming the first nationwide distributor of natural stone in the U.S. by opening a second location in Edison, New Jersey.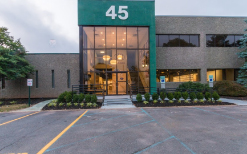 In 2003, with the company approaching nearly $50 million in annual revenues, Manu and Rika's sons, Raj and Rup, left their careers in investment banking to join the family business for the next stage of growth. Over the next five years, MSI focused on opening 1-3 new distribution centers each year, as well as dramatically broadening their product offering beyond just natural stone from India.
In 2007, Manu Shah was named Ernst & Young's national "Entrepreneur of the Year" in the Distribution, Manufacturing, and Security category. The annual award recognizes entrepreneurs who have demonstrated extraordinary innovation, financial success, personal dedication, and community involvement over the course of the year.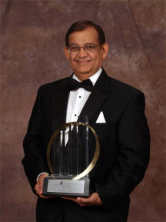 By 2008, MSI was among the top importers of natural stone in the world, calling upon virtually every major source country across the globe, including India, Brazil, China, Turkey, Italy, Spain, and Mexico.
From 2008, as the building material industry faced difficult times, MSI continued to grow by focusing on new product development and geographical expansion. MSI introduced porcelain tile, mosaics, and quartz countertops to their product offering, and continued its expansion of distribution centers. The company continued to organically grow its business, even during the "Great Recession" years of 2008-2010.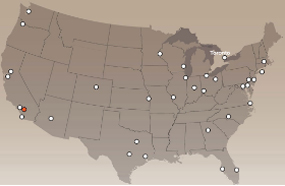 In 2011, MSI opened its first distribution center outside the United States, in Toronto, Canada.
In 2012, with MSI approaching $500 million in annual revenues, Raj and Rup Shah were appointed Co-Presidents of MSI, to lead the next phase of growth. Since 2012, not only has the Company maintained its leadership in natural stone, but it also has become the leader in the distribution of many manufactured hard-surfacing products, including porcelain and ceramic tile, quartz countertops, and decorative mosaics.
Additionally, since that time, the Company has doubled the number distribution centers across the country to over 25, most recently opening in Long Island, NY, Cleveland, Ohio, and Tampa Bay, Florida.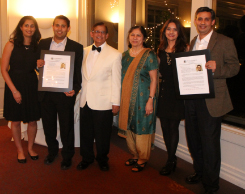 In 2017, MSI crossed $1 billion in annual revenues and over 1,750 employees worldwide.
In 2018, MSI launched a major brand update, which included a new logo, updated color schemes, a refresh of the company's identity and a change in the company's website domain from www.msistone.com to www.msisurfaces.com.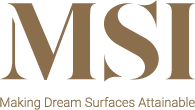 In addition, in 2018, MSI launched Everlife®, a comprehensive line of Luxury Vinyl Tile that represents the next major product category for MSI.

MSI announced the establishment of a 360,000 square foot Domestic Quartz Manufacturing facility, based in Latta, South Carolina in 2019. MSI's domestic manufacturing plant provides the most advanced state-of-the-art machinery combined with patent production processes to produce the most natural-looking quartz countertops in the market.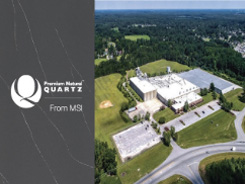 In 2021, MSI crossed $2 billion in annual revenues and over 2,500 employees worldwide.
MSI also embarked on its largest scale expansion ever with breaking ground on new distribution centers in 10 geographies, including a new 650,000 square foot distribution center in Savannah, Georgia.
Additionally, MSI's acquired Domestic Luxury Vinyl Tile (LVT) Factory located in Cartersville, GA. This factory produces high-quality LVT flooring and operates at a high-efficiency rate utilizing the latest automated equipment and state-of-the-art technology in the flooring industry.