Are Porcelain Slabs The Best Option For Your Shower Renovation
February 28, 2023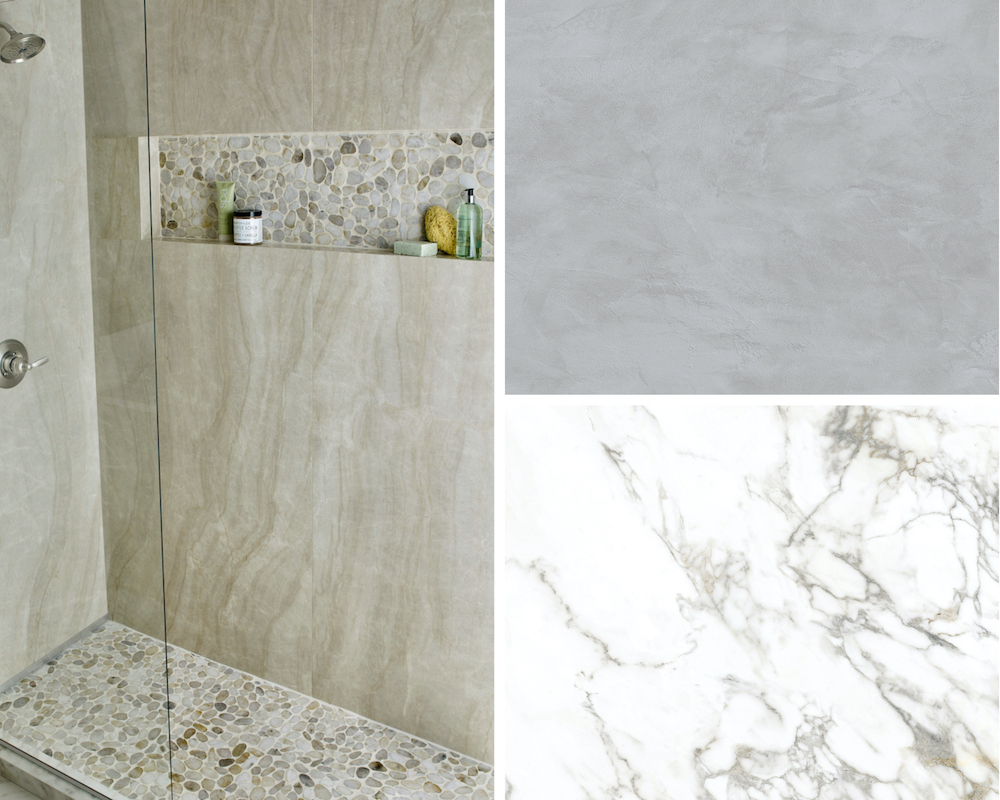 If you've recently begun researching bathroom renovations, you've likely discovered that porcelain slabs have become popular for various surfaces in and around the home. But what are porcelain slabs, and what advantages do they offer? Read on to find out!
What Are Porcelain Slabs?
Porcelain is a type of ceramic that typically features kaolin clay. It is more refined than standard ceramic and fired at higher temperatures. This process creates a strong, durable product with lower porosity than other surface materials. Once glazed, porcelain becomes nonporous and will not require additional sealing. Porcelain slabs come in a range of designs meant to resemble natural stone. Compared to natural stone slabs porcelain slabs are noticeably lighter and more affordable. Their lightness makes installation easy. They can also be installed over existing surfaces, which reduces time and waste.
Advantages of Porcelain Slabs
Porcelain slabs offer several advantages when used for shower surround panels. They are highly durable, making them ideal for a high-traffic area such as a bathroom. Porcelain is an extremely hard and dense material that can withstand scratches, impacts, and stains, making it resistant to wear and tear. This means that porcelain slabs will last for years, even with daily usage.
Since they are non-porous, porcelain slabs are highly resistant to water absorption and moisture damage. This makes them an excellent choice for shower enclosures, as they can withstand prolonged exposure to water without deteriorating or becoming discolored. Additionally, porcelain slabs are easy to clean, and any mold or mildew can be quickly wiped away with a cloth or cleaning solution.
One big advantage porcelain slabs have over natural stone is that they are easy to install, reducing the time and effort required to complete your shower renovation. Since they are lightweight, they are easier to handle and transport, reducing time as well as the labor costs involved in the installation process.
MSI Stile Porcelain Slabs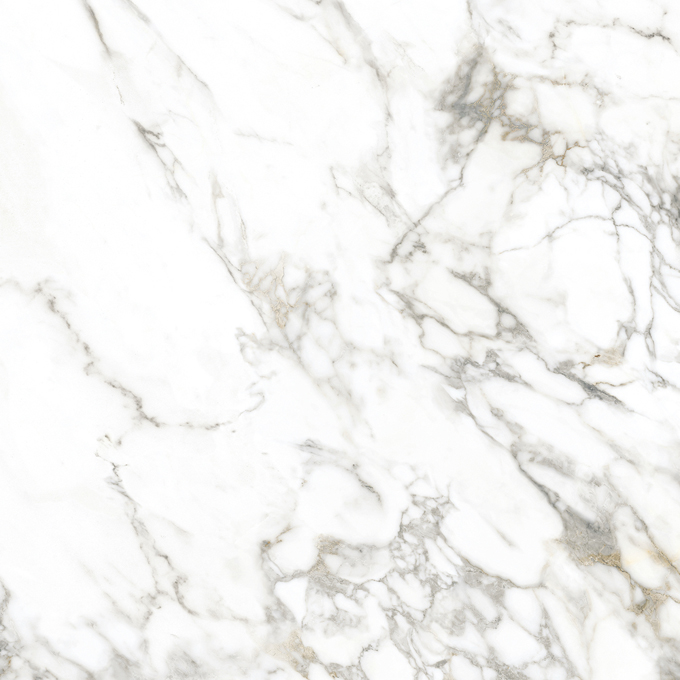 MSI's Stile Porcelain Slabs are a remarkable advancement in porcelain that suits both residential and commercial properties. These lightweight slabs are perfect for a range of design projects, including new installations and remodeling. Available in two sizes, 118"x59" and 126"x63", they weigh 2.81 and 5.8 pounds per square foot, respectively, and offer both functionality and beauty to enhance any space. With thirteen stunning colors and organic textures that imitate the beauty of natural stone, such as our Arabescato Visio with a soft, creamy white background and unique gray veins resembling high-quality marble, these slabs are versatile and complement a range of design and architectural styles.
Or you can opt for the decadent, dark, dimensional luxury of Marquina Noir. Whatever your taste or design mood, you'll find a stunning Stile pattern to meet your needs.
Our Stile Porcelain slabs are suitable for various projects that require a stunning surface, and are fitting for both interior and exterior design projects in residential and commercial properties. Their lightweight nature, combined with their durability and easy installation, make them an excellent choice for any project where natural stone may be impractical or cost-prohibitive.
Are Porcelain Slabs Right for Your Renovation?
Overall, the use of porcelain slabs for a shower surround offers numerous benefits, from their durability and resistance to water damage to their versatility and ease of installation. They are an excellent choice for homeowners looking for a practical, affordable and stylish option for their shower renovation project.
Contact us today to get started on your next shower renovation project. We are always available by chat, or visit one of our showrooms or an authorized MSI retailer for more information.
LEARN MORE ABOUT PORCELAIN PAVERS
Unify Your Spaces: Create A Seamless Transition With Soreno Large Format Tile And Porcelain Pavers
Choosing Between Porcelain And Natural Stone Pavers From MSI
Arterra Porcelain Pavers: Durable And Low Maintenance
New Arterra Nolitan Collection Of Matte Porcelain Pavers