How Large Format Porcelain Tile Can Help Transform Small Spaces
May 03, 2023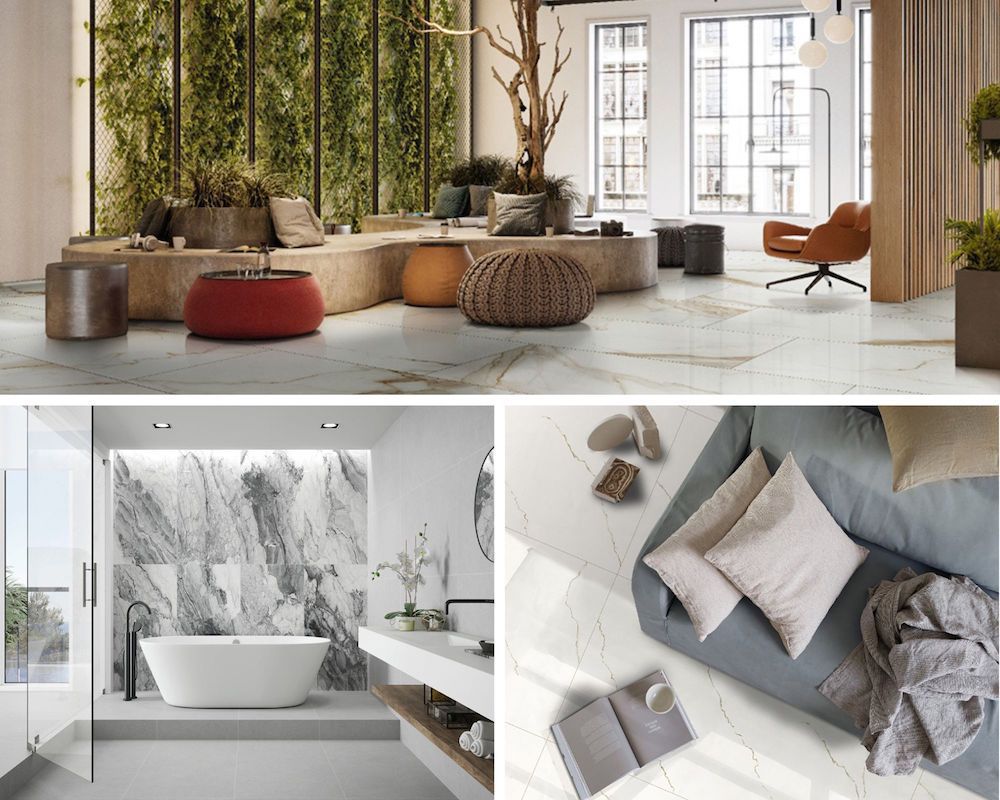 Designing and decorating small spaces can be challenging, especially when balancing aesthetics and functionality. Smaller rooms require efficient design solutions that maximize space while creating a luxurious ambiance. One solution homeowners and designers look to for solving their small space woes is large-format porcelain tile.
Large porcelain tiles can help transform tight spaces by creating the illusion of roominess. While many believe using small tiles in small spaces is the way to go, they can make a room feel even more cramped and cluttered. Instead, by choosing larger tiles, you can add sleek continuity that opens up the space for an airy and spacious feel.
Large Format Porcelain Tile and Its Benefits
Large-format porcelain tile is a relatively new trend in the tile industry, offering an alternative to standard sizes. These oversized tiles are 12 inches by 24 inches or larger, while most standard-sized tiles are 12 inches by 12 inches or smaller.
Installing large flooring tiles helps make a room appear bigger thanks to fewer grout lines, providing a seamless appearance that reduces visual clutter. So, when we view these larger uninterrupted tiles, the eyes trick the brain into seeing the area as more expansive than it really is.
When installing these tiles, it's crucial to consider the layout carefully to maximize the effect. For example, a herringbone or diagonal pattern can create a sense of movement and depth. Meanwhile, placing the tiles parallel to the longest wall can make the space appear longer. Hiring an experienced installer is also essential to ensure a flawless application.
Along with making small spaces appear larger, these jumbo tiles can add a touch of luxury and sophistication to any home. With a sleek and modern appearance, they can help create a high-end look perfect for tight areas, such as powder rooms, entryways, and kitchens.
Maintenance and Care for Large Format Porcelain Tile
Proper maintenance and care are crucial for ensuring the longevity and beauty of your large porcelain tiles. Fortunately, porcelain tile is easy to maintain. Regular cleaning with a gentle cleaner and warm water is all that is required to keep porcelain tile looking its best.
Avoid using abrasives or harsh cleaning products when cleaning porcelain, as they can damage the tile's surface. Instead, use a mild cleaner designed specifically for porcelain tile and avoid using steel wool or other abrasive materials. Also, spills and stains should be cleaned up immediately to prevent staining.
Let's explore some of our top picks for large-format porcelain tile styles that make small spaces appear roomier.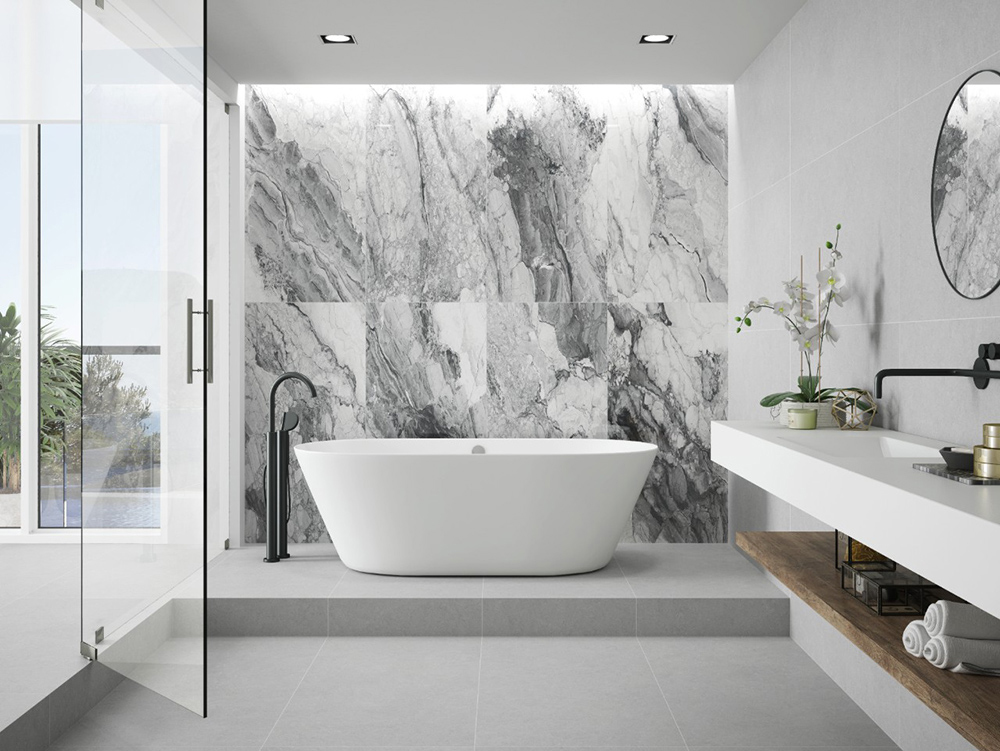 Transform your small bathroom with Onda Gray large format tiles from MSI's Kaya Collection. Ondo Gray Porcelain tiles help create a modern and elegant look with a beautiful tile pattern of bold gray veining against a bright white background. Seamless installation of these tiles will make your bathroom appear more spacious, and the durable porcelain material ensures longevity and easy maintenance. Available in 12-inch by 24-inch, 24-inch by 24-inch, and 24-inch by 48-inch sizes with a matte or polished finish, these timeless tiles are the perfect choice for a low-maintenance, high-end bathroom.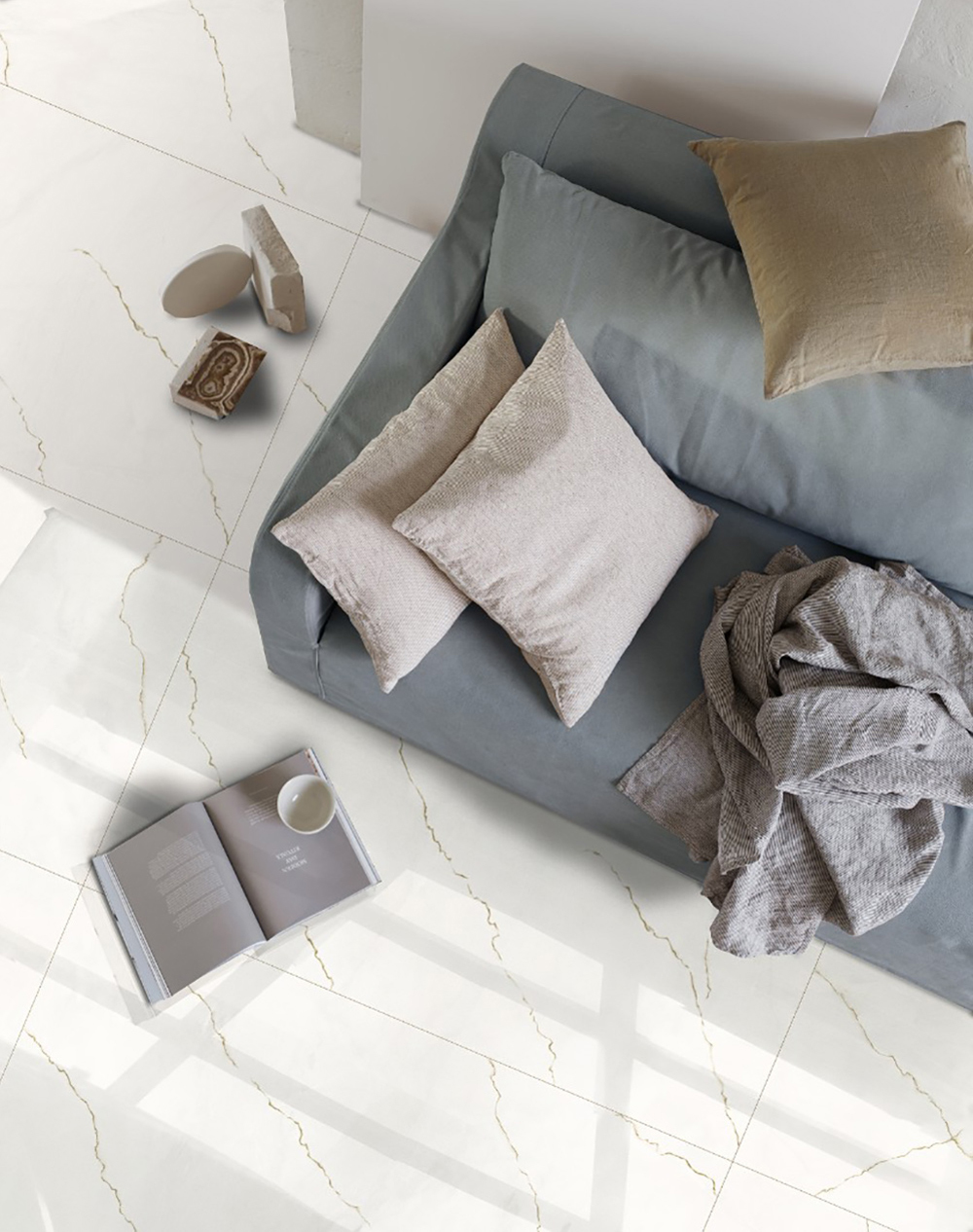 Refine your small living space with our exquisite Miraggio Gold Porcelain tile. With a cool white background and subtle gold veining, these stunning floor tiles create a sense of elegance and make for an excellent flooring option. Inspired by authentic quartz stone, Miraggio Gold adds a touch of luxury to your indoor and covered outdoor spaces. These slip-resistant tiles come in various shapes and sizes, including 12-inch by 24-inch and 24-inch by 48-inch large format rectangles, with matte and polished finishes to suit your style. Use Miraggio Gold for slip-resistant flooring or stunning accent walls and boost your home's aesthetic.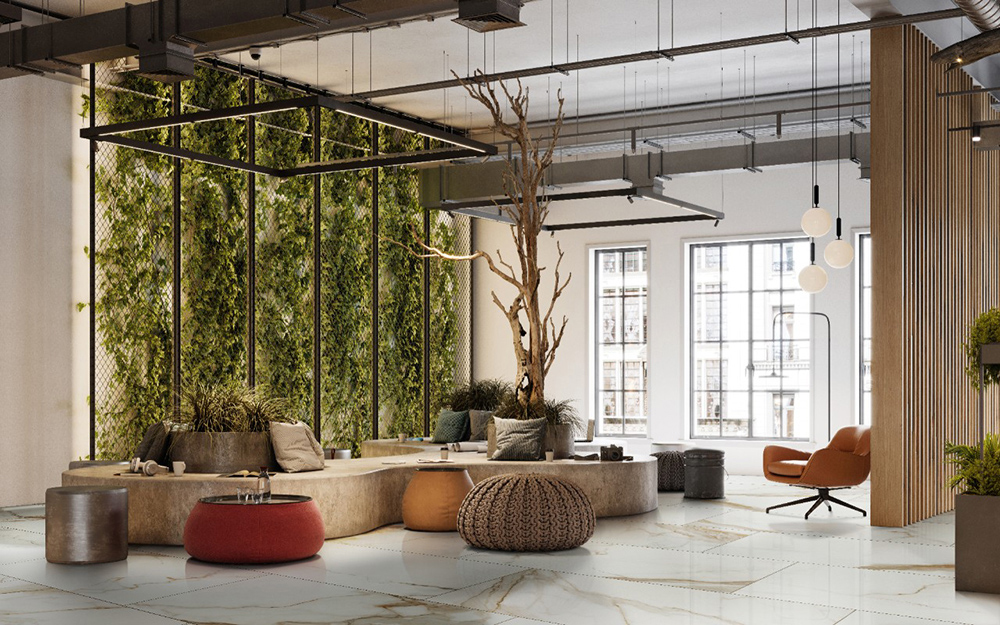 Elevate any small space with the breathtaking beauty of Calacatta Marbella Porcelain from MSI's Regallo Collection. This wood-look tile features an exquisite warm white backdrop with delicate gold, silver, and copper veins, creating an opulent and refined look. Crafted in Italy, this porcelain tile comes in various sizes, including 12-inch by 24-inch, 24-inch by 24-inch, and 24-inch by 48-inch, with matte and polished finishes, allowing for seamless integration into any interior design. Perfect for transforming small spaces such as bathrooms, entryways, kitchens, and living rooms, Calacatta Marbella adds a touch of sophistication to any room.
Which Large Format Porcelain Tile Will You Choose?
Large-format porcelain tile is an excellent solution for small spaces, offering a range of benefits that can transform even the tiniest of rooms into a luxurious and sophisticated oasis. With its smooth installation, durability, and easy maintenance, it's no wonder that more and more homeowners are turning to large tiles for their next renovation project.
If you're considering a small space renovation or upgrade, large porcelain tiles are a fantastic choice for creating the illusion of more room. With a wide range of colors, patterns, and sizes, you can find the perfect tile to create the space of your dreams. So, chat with us online, visit an MSI showroom, or contact an MSI authorized retailer and start your transformation journey today.