Mosaic Monday: Is Glass Tile A Good Idea For Shower Walls?
May 28, 2017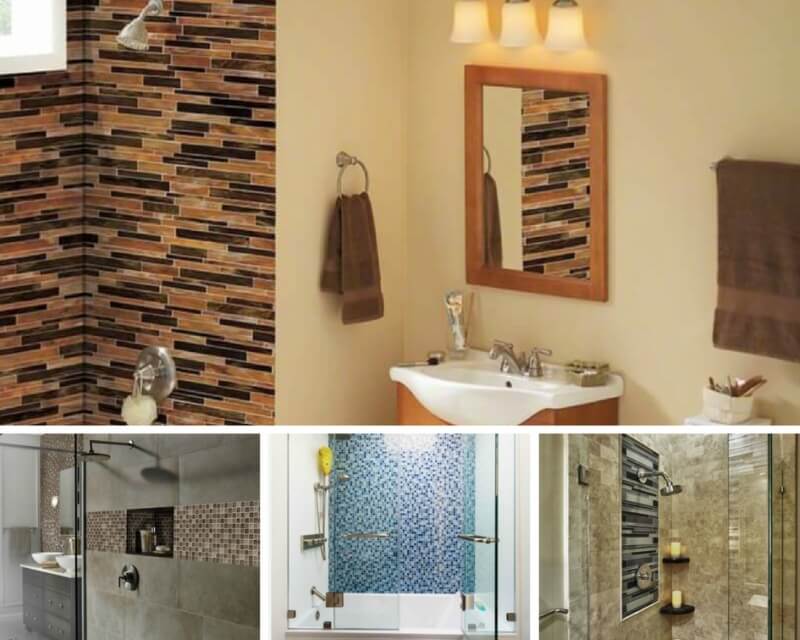 In one word: yes! But if you're like many homeowners, you may be concerned about installing glass tile in wet areas. However, keep in mind that product selection rather than improper installation is actually the source of many potential problems.
In fact, two of the main reasons why glass tile can crack in a shower are because the tile was of poor quality or was not designed for use in high-moisture areas in the first place. Another underlying problem could be that water-soluble glue was used for installation, causing the tile to separate from its mesh backing. Worse yet, if the products don't contain an anti-microbial agent, mold could grow behind the backing.
However, any reputable tile distributor only carries quality products they stand behind. They also educate their customers to ensure that a chosen tile is appropriate for the project. That's why you can feel comfortable choosing from the wide range of glass tile mosaics offered by MSI.
Our knowledgeable staff will guide you through the selection process to ensure that you end up with a beautiful and durable new shower. Featured below are just a few of our favorite glass mosaics for a tub or shower surround!
Ambrosia Interlocking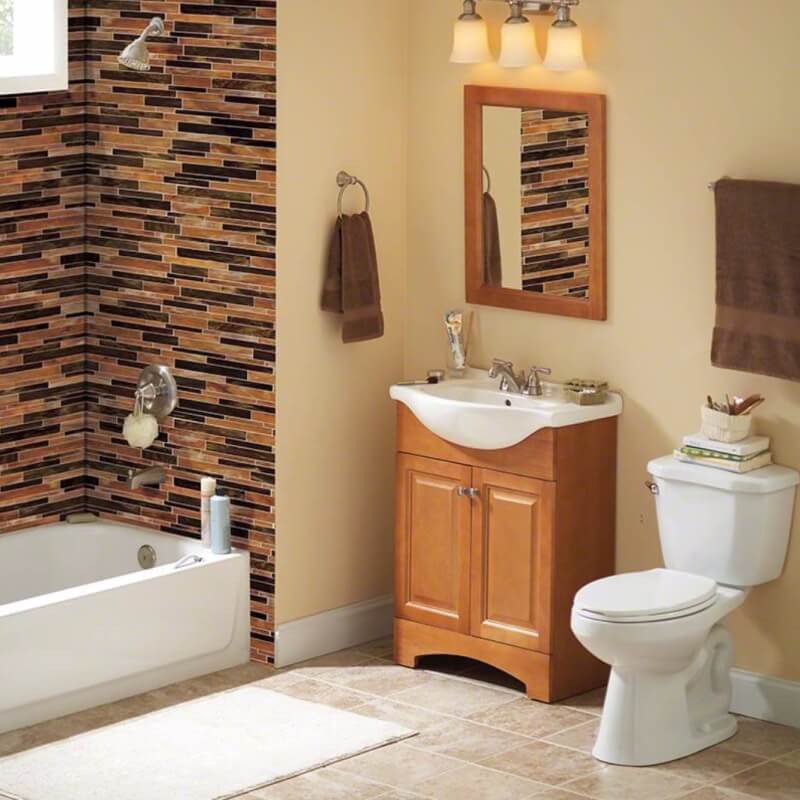 Featured: Ambrosia Interlocking Mosaic
For a unique look, choose Ambrosia Interlocking Mosaic. It's a stained glass mosaic whose various sizes and dramatic swirls of brown, gold, and tan give this space artistic flair. The colors work well with other features of the bathroom, like the maple vanity and mirror and brown towels.
Fossil Canyon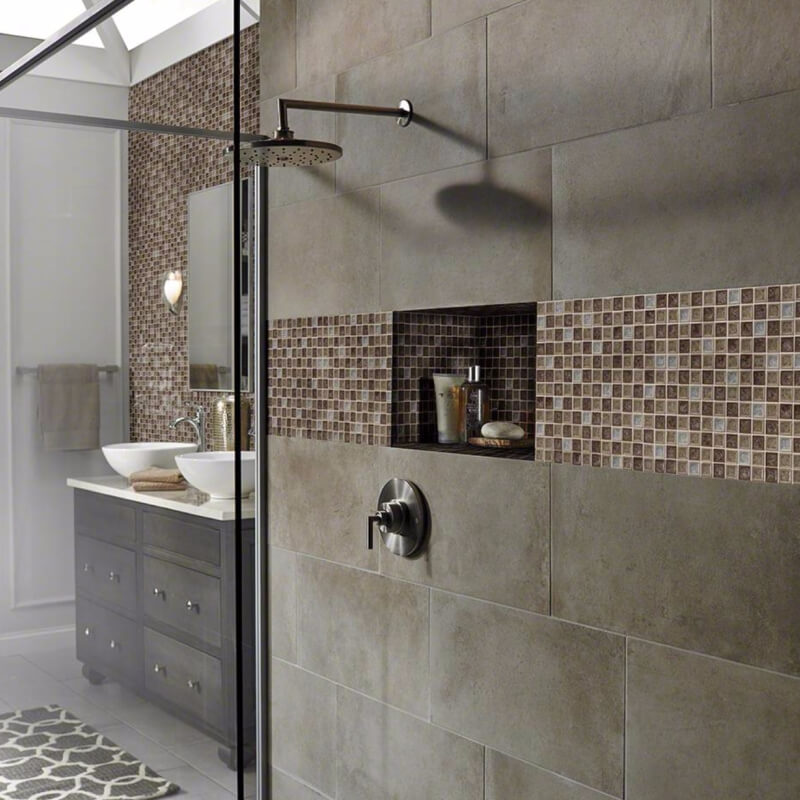 Featured: Fossil Canyon Mosaic
For a contemporary design, consider pairing large-format tiles with an accent strip of mosaic tiles. This oversized shower highlights the dark gray tiles with Fossil Canyon Mosaic, a stunning tile that reflects light with its crackle glass finish. The 1x1 wall tile, which beautifully blends cool gray, warm beige, and rich brown, are carried behind the vanity as a feature wall.
Venetian Café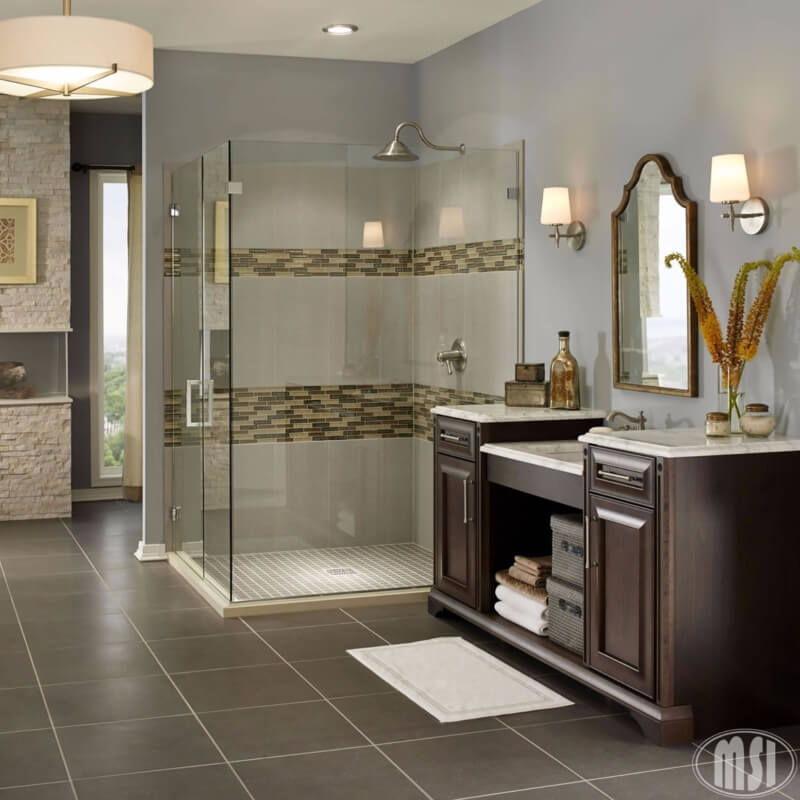 Featured: Venetian Café Mosaic
This transitional bathroom features contemporary elements such as the shower, but mixed Café with more traditional pieces like the vanity, marble countertop, and gold mirror. Venetian Café Mosaic boasts earth tones, its pale almond coloring accented with ivory, taupe, and warm chocolate. These tones complement the dark wood vanity, while the installation of two strips gives this crackled glass tile a more modern look.
Key Largo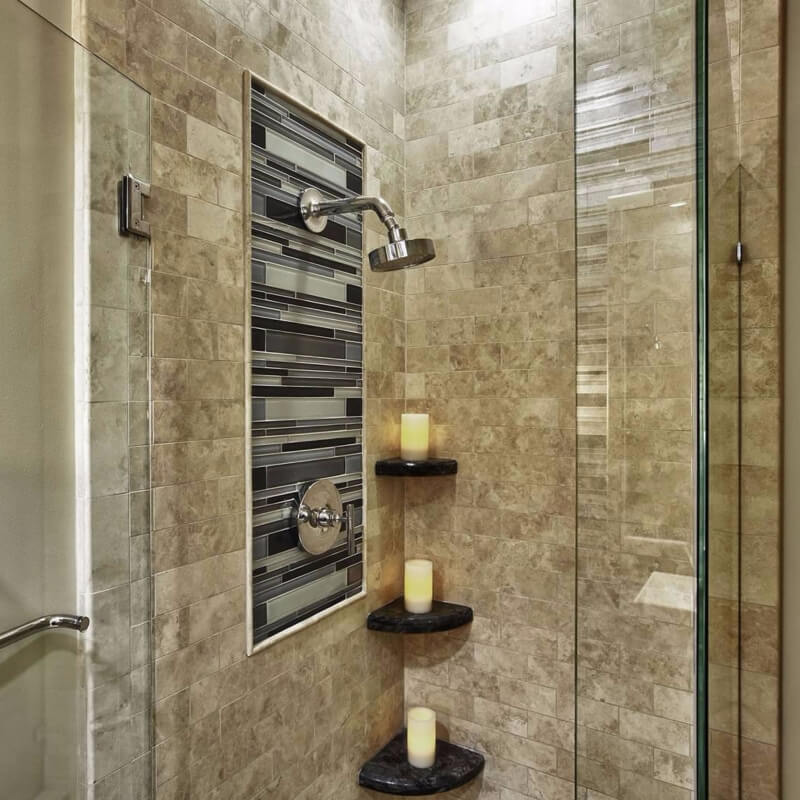 Featured: Key Largo Interlocking Mosaic
When you want to break up a neutral-toned tile, why not add a framed focal point around the shower fixtures? This Zen-like shower, with its display of candles and calming tile, gives off a relaxing vibe. It includes Key Largo Interlocking Mosaic, an interlocking glass mosaic tile composed of four beautiful shades of blue. This tile provides just the right amount of a contemporary accent, but without overpowering this small shower.
Blue Blend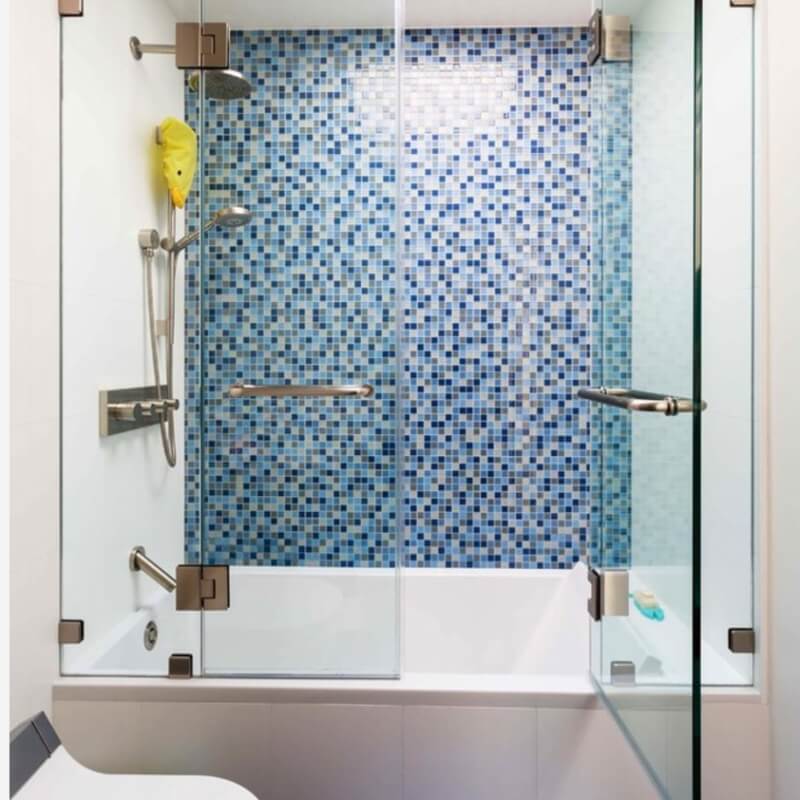 Recreate this look with MSI's Blue Blend Mosaic (Photo credit: Houzz)
Just because you have a modern aesthetic doesn't mean you can't go bold with color! Blue Blend Mosaic is a glass mosaic comprised of 1x1 tiles in several deep blue hues. Because it's only featured on the back wall, it makes bath time feel like you're floating in a shimmering pool! If you love this look, you'll want to check out these designer favorites for modern glass tile in the shower.
Now that you're ready to move forward with a glass mosaic, take a look at the wide range of glass tiles offered by MSI. Discuss your specific needs and aesthetic with one of our professionals so they can help you find a shower tile that suits you perfectly!