How Often Should You Replace Backsplash Tile?
July 30, 2018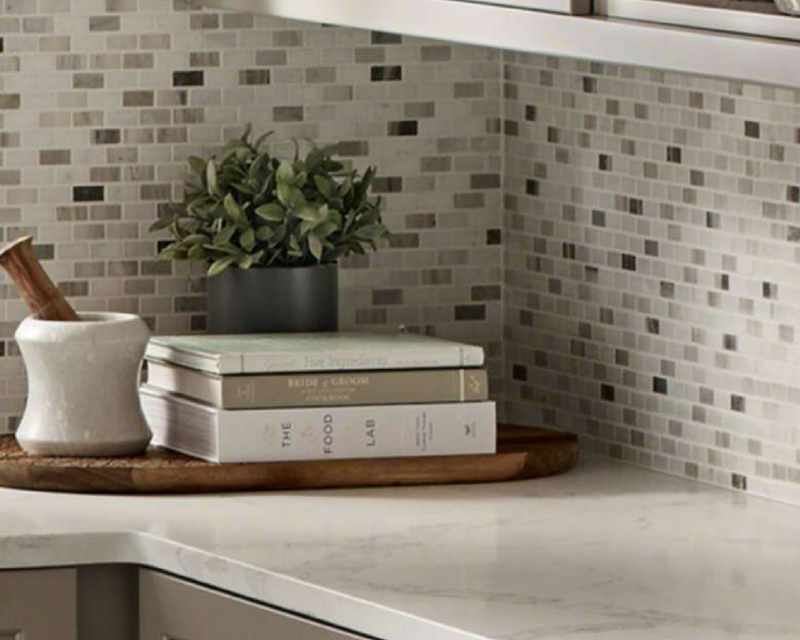 Tile backsplashes are used to protect drywall in areas with moisture, to make cleaning of spatters over a stove or sink easier, and to add a beautiful design element to the space.
Using natural stone, ceramic, or porcelain backsplash tile in kitchens, bathrooms, and laundry areas has become the norm. From high-style glass and metal blend tiles, to bold and dramatic interlocking designs, to more traditional subway tiles, there is surely a tile to complement your personal style.
So when should you replace a tile backsplash? If you want a new look, or if it has become damaged. Freshening up the look of your kitchen backsplash is a great way to update the space without a major investment. With the wide range of materials, colors, textures, and patterns available today, there is sure to be a new backsplash tile that will complement your existing design.
While backsplash tile is crafted to last for decades, accidents can and do happen. If tiles have become damaged, and you don't have enough of the original tile to do a repair, replacing the tile with a new backsplash design may be your best option.
Remember, especially in the kitchen and bathroom, the backsplash serves a function – to protect the drywall from damage and mold. At the first sign of cracking tiles, be sure to use extra caution until a new backsplash can be installed.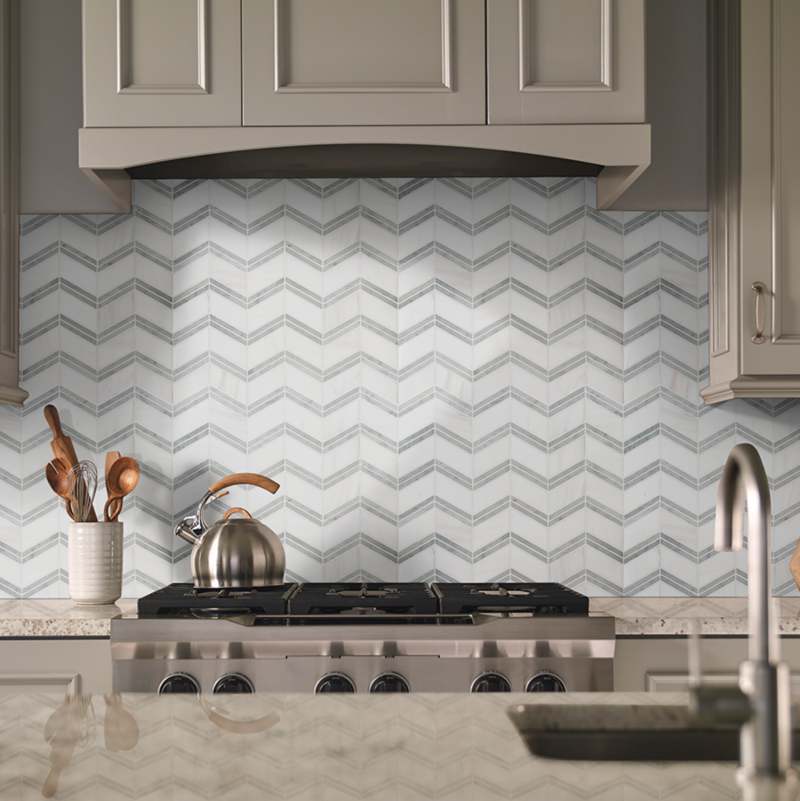 Featured: Bianco Dolomite Chevron Polished Mosaic Tile
Backsplashes over the stove take a lot of abuse – bacon grease, spaghetti sauce, and other splatters require it to be cleaned more thoroughly and more often than other tiled walls in the home. For this reason, the backsplash over a range may have to be replaced more often.
The key to preserving it is to wipe off any splatters quickly, to seal the grout and if the backsplash tile is a natural stone, to keep it sealed as recommended.
When it does need to be replaced, one of the hottest tiling trends to try on your backsplash is using a traditional natural stone like marble, in a fresh new graphic pattern. Here, the on-trend Bianco Dolomite Chevron backsplash tile balances the color scheme and adds a bit of texture to this neutral-toned design. The chevron pattern gives the illusion of a wider space, making the kitchen feel a bit roomier.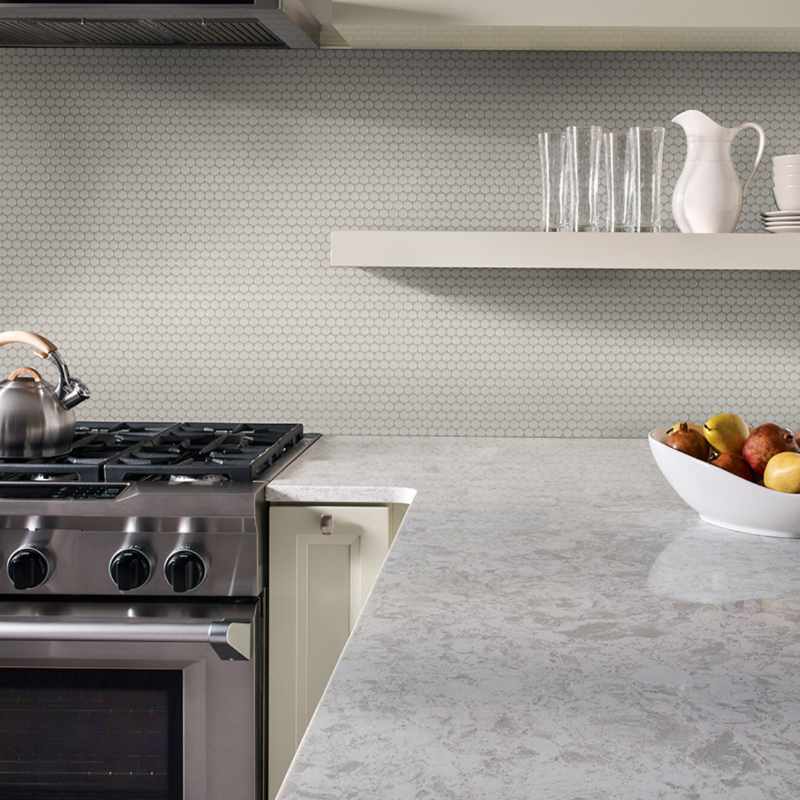 Featured: Gray Glossy Penny Round Mosaic Tile
One of the most common causes of damage to a backsplash can be a broken waterpipe, or electrical wiring that needs to be fixed requiring the backsplash tile to be removed. When a large scale excavation of your wall is required, it is often simply easier to replace the tile with a new backsplash design. In contemporary kitchens with open shelving, a beautiful backsplash is a must.
Our Gray Glossy Penny Round Mosaic backsplash tile takes the classic penny round pattern and updates it today's style in mind. Glossy dove gray tiles complement natural stone countertops as well as quartz countertops beautifully.
For grout color, anything goes! If you want the pattern to stand out, use a bolder color, and if you prefer the tile be the star, select a color close to the silvery dove gray to create an elegant and uniform look.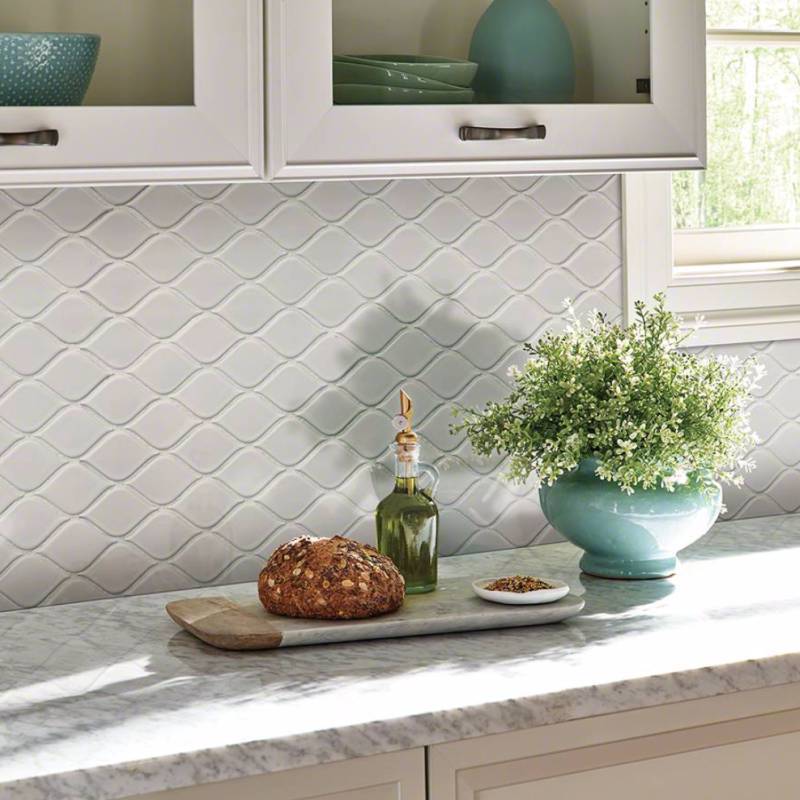 Featured: White Tear Drop Glossy Mosaic Tile
Before small tiles were mounted on a mesh backing, installing mosaic tiles was a tedious, and time-consuming process that most homeowners would never entertain. Fortunately today, a wide range of mosaic tiles are available in the event you want to update your look.
White kitchens are always en vogue, and our White Tear Drop Mosaic backsplash tile is the perfect complement to add a unique pattern to this timeless design. As a bonus, the tear drops in this pattern backsplash tile helps to soften the overall look by subtly contrasting with the sharp and square edges of the cabinetry, countertop, and the appliances, giving the space great balance.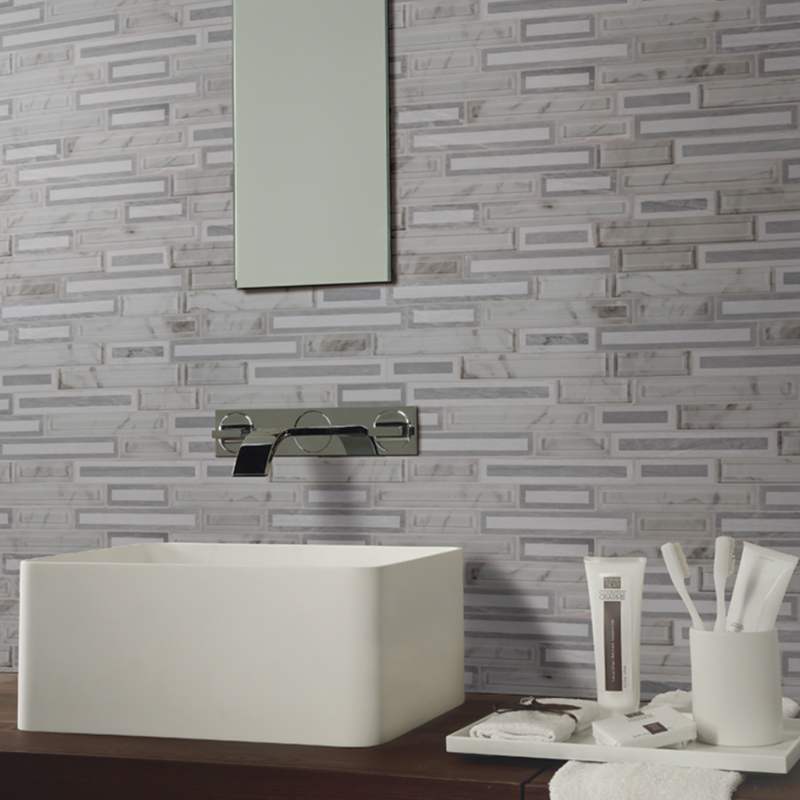 Featured: Blocki Grigio Interlocking Glass Stone Tile
Backsplash and wall tile aren't just for kitchens. Walls in bathrooms must be protected too. If you live in an area that is prone to earthquakes, replacing damaged tile backsplashes is probably not new to you. While most will survive a minor quake, a stronger quake or one with prolonged activity can cause damage to the tile. When this happens, it is a great time to shake up your look and try something new.
Combing the character of natural marble and the high gloss of glass, our Blocki Grigio Interlocking Pattern wall tile adds a sophisticated and fresh pattern to any bathroom. Partner this on-trend gray backsplash tile with modern fixtures to really transform your bathroom into a spa-like retreat.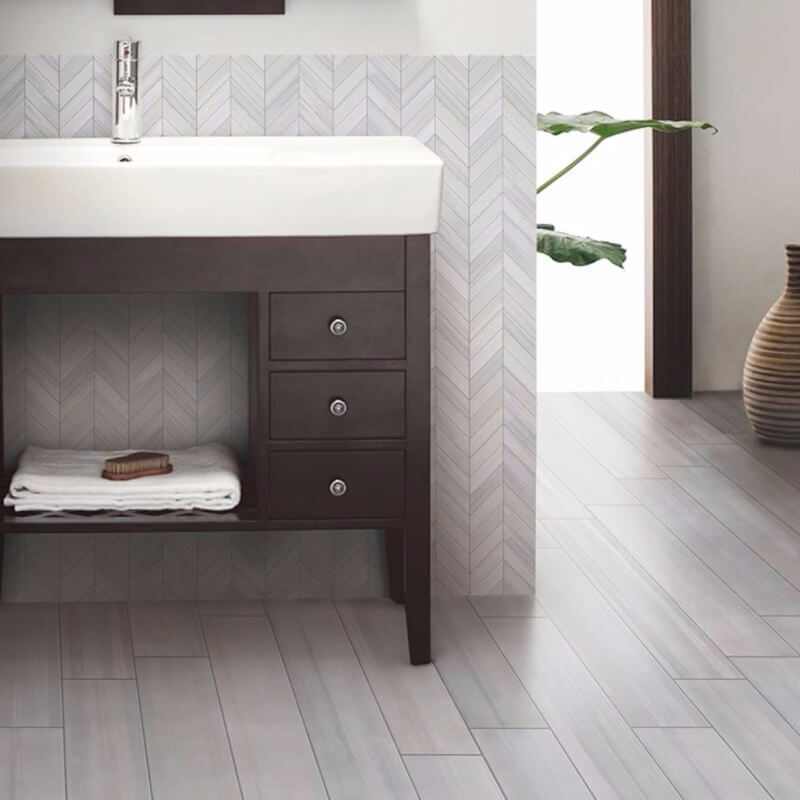 Featured: Havenwood Platinum Chevron Mosaic Porcelain Tile with Havenwood Platinum Wood Look Tile
Wood-look tiles are definitely on-trend, and an extraordinary way to add texture and character to any space. When updating a bathroom, coordinating your floor tile with your wall tile is a must to create a cohesive design. A great option is to use two different tiles from a collection that feature the same colors and textures, just in slightly different patterns.
Here, the Havenwood Platinum Chevron tile was used as the backsplash, and the sister tile, the Havenwood Platinum Planks were used as flooring. The result is a soothing palette with just the right balance of pattern, fit for a 5-star resort.
Backsplash designs are crafted to last for decades. But when accidents happen, and tiles are damaged, it is imperative to fix the backsplash, or to replace it, as soon as possible to avoid damage to the drywall. Of course, replacing a backsplash simply for aesthetic reasons is perfectly acceptable; our style sense evolves and changing a kitchen backsplash, or a bathroom backsplash may be the solution to give the entire space a new feel.
READ MORE ABOUT MSI BACKSPLASH TILE
Gorgeous 3d Backsplash Tiles For Kitchen And Bath
Here's How A Tile Backsplash Protects Your Bathroom Walls