Current Obsessions: The Five Essentials Of Modern Bathrooms With Quartz Countertops
April 02, 2017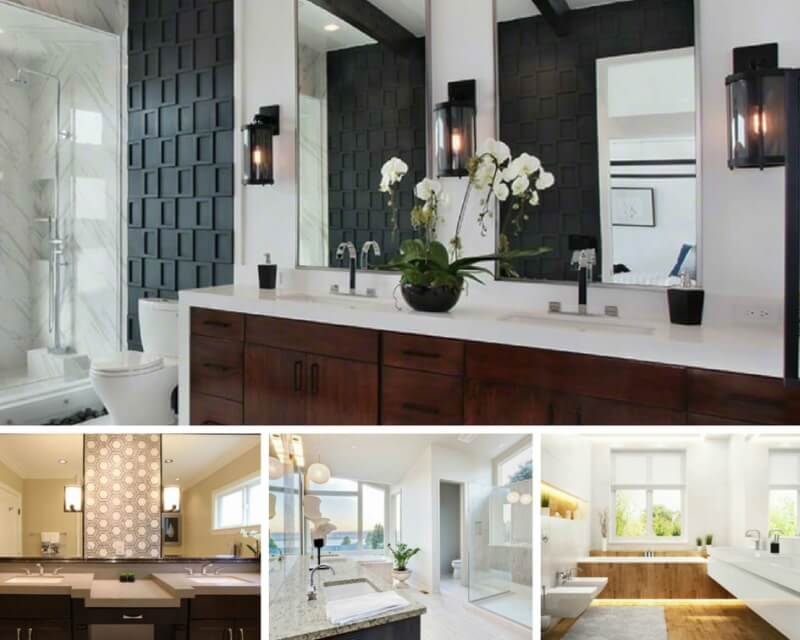 Does your home totally express your own, personal style? If not, a bathroom makeover is the perfect opportunity to do just that. If a contemporary, modern design with clean lines and minimalistic open spaces is what you find most relaxing, we've got a few tips to get you started. We also have the perfect countertop material for your project: Quartz.
Why quartz countertops? For one thing, it's tough – and even the most stylish bathrooms need a durable, easy-care countertop that can withstand daily wear and tear. It resists stains from spilled cosmetics, is completely nonporous, and is great at resisting scratches and nicks. Quartz is a manufactured material, consisting of natural quartz bonded with resins to fill in all the spaces and create that smooth, gorgeous finish that needs no sealing to maintain its beauty.
Plus, it comes in a multitude of colors! Here are a few of MSI's most popular quartz countertop choices for a standout modern bathroom.
Lagos Azul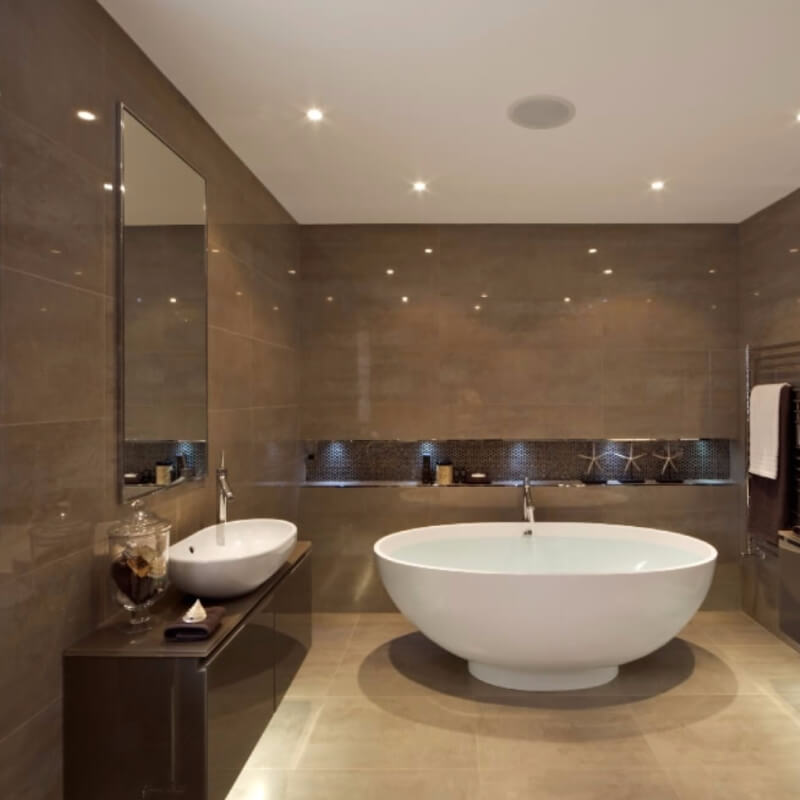 Featured: Lagos Azul Quartz
A linear design – that is, a room full of long, straight lines – is one way to approach the modern design aesthetic. This elegant modern bathroom displays Lagos Azul Quartz, a coffee-brown quartz slab dappled with darker, contrasting flecks on a narrow, minimalistic countertop. Straight lines are also evident in the wall tile, floor tile, and square-edged mirror. In fact, the only curves here are the tub and sink, in bright contrasting white. It's a simple, sleek layout.
Stellar White
This airy, bright bathroom benefits from its view of the treetops – but even without such a fortunate location, a few touches of nature add warmth and authenticity to a modern-style room. In this case, it's pots of a grassy herb and a few dried branches of curly willow. A wood floor (or, wood-look porcelain) complements Stellar White Quartz countertops, along with the bright white walls and fixtures. With white quartz countertops, it's easy to keep your white looking bright!
Arctic White
The modern design aesthetic, with its roots in minimalism, requires a lack of clutter – nothing on the countertops, no fussy wall décor, soap dishes or cute shower curtains. This sophisticated bathroom has tons of storage space under the countertop, so it's easy to stash your stuff when you're done using it. Arctic White Quartz is a solid white modern quartz with no patterning, which fits in perfectly.
Concerto Gray
Modern décor isn't all stark and plain – geometric shapes liven things up, especially when used in a limited quantity. This accent wall of hexagonal mosaic tiles is similar in hue to the gray quartz countertop, which echoes the geometric theme. Concerto Quartz is a soft gray with darker flecks. Demonstrated in this room is also quartz's ability to be easily shaped in creative ways.
Pacific Salt
Modern minimalism demands a limited palette of colors, even leaning toward the monochromatic. This doesn't mean everything has to be the same color, or that you can't have some dramatic patterning. Pacific Salt Quartz is a contemporary quartz featuring dark gray and tan swirling veins; it's both neutral and subtle enough to fit well into a sleek modern design. You can't go wrong with shades of beige and gray.
Airy, minimalistic modern designs are easy to achieve with MSI's quartz countertops. You'll love the subtle, neutral colors with polished finishes that are easy-breezy to keep clean – and cleanliness is one of the most important keys to maintaining that stunning modern aesthetic. Visit MSI's gallery to see these, and other colors of our versatile and durable quartz countertops.
Read More About Modern Quartz Countertops:
Monochromatic Quartz Countertops for a Modern Design Scheme
How to Add a Modern Element to Your Kitchen with Quartz Countertops