6 Granite Countertops That Are Anything But Traditional
August 31, 2017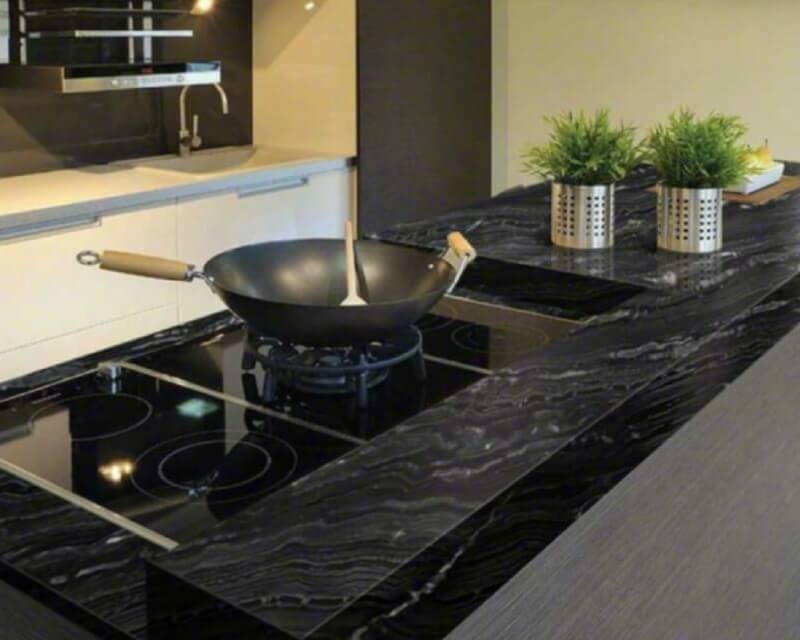 On the hunt for a kitchen countertop material? You want one that's durable and low-maintenance, but it must also express your sense of style. Granite countertops have been a favorite for generations — but is it still relevant with today's new homeowners?
While it's true that granite countertops can be traditional and conservative, we'd like to present six granite countertop options that are anything but. Granite comes in an amazing range of colors and patterns, from subtle to "wow!" Check them out and we think you'll agree: These are not your mama's granite countertops.
Caledonia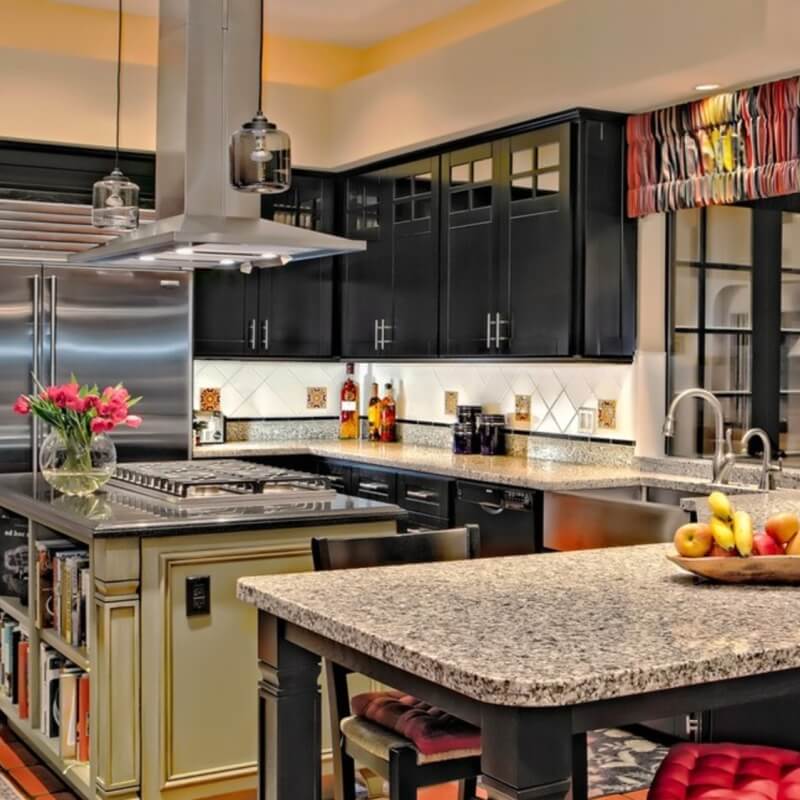 Recreate the look with MSI's Caledonia Granite (Photo Credit: Houzz)
The perfect fit for artfully contemporary kitchen designs, Caledonia Granite is a speckled, freckled mixture of white and various shades of gray. Its superpower is tying together many different elements in the room, from dramatic cabinets to sleek stainless steel appliances, and colorful furnishings or accents.
Ubatuba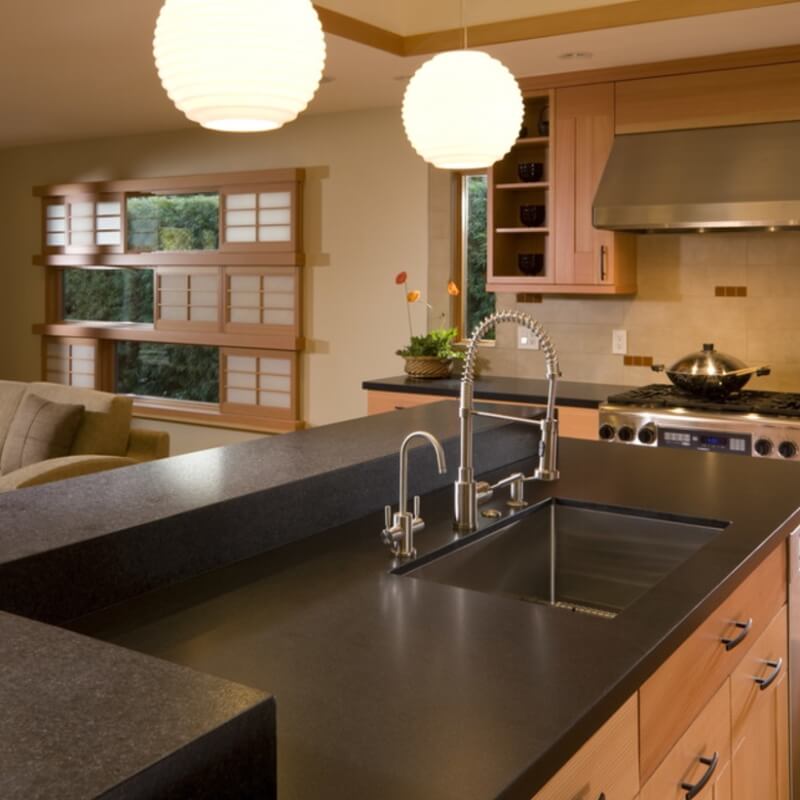 Create this look with MSI's Ubatuba Granite (Photo Credit: Houzz)
The granite with the fun-to-say name, Ubatuba Granite is jet black granite with tiny speckles of black, gold, and gray. The subtle shimmer looks amazing in contemporary kitchens. Have it your way — you can order this granite countertop with polished or matte finishes, and it's ideal for a variety of edge treatments as well.
Cygnus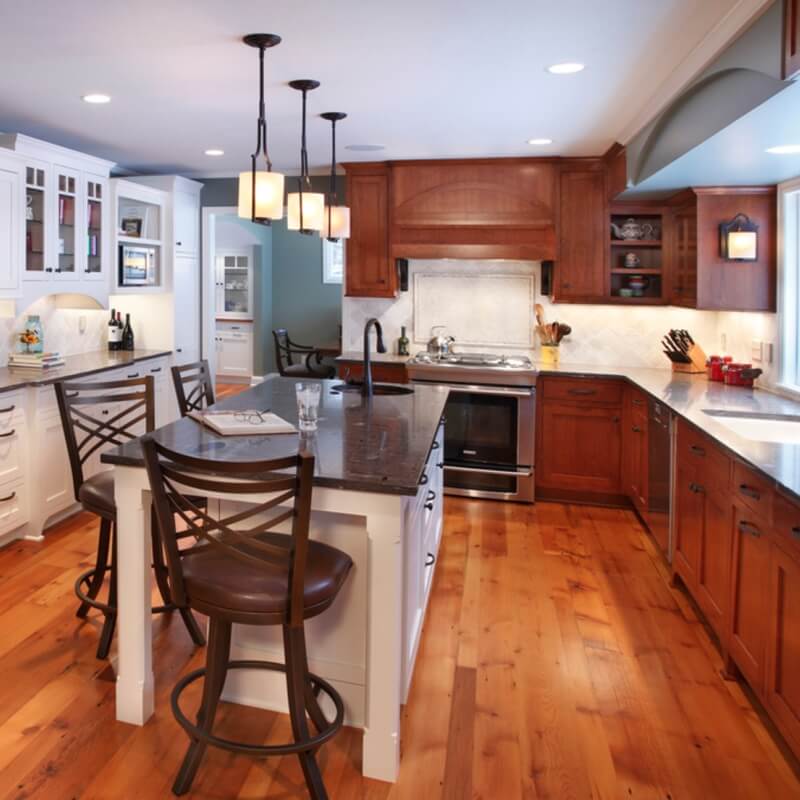 Get the look with MSI's Cygnus Granite (Photo Credit: Houzz)
With a distinctive linear pattern almost reminiscent of wood grain, Cygnus Granite countertops are a step up from traditional granite patterns. The dark shades of coffee brown and bronze with ivory and black accents are easy to coordinate. When used in a limited amount, such as covering a kitchen island, it can serve as an attractive focal point without overpowering the room.
Blue Bahia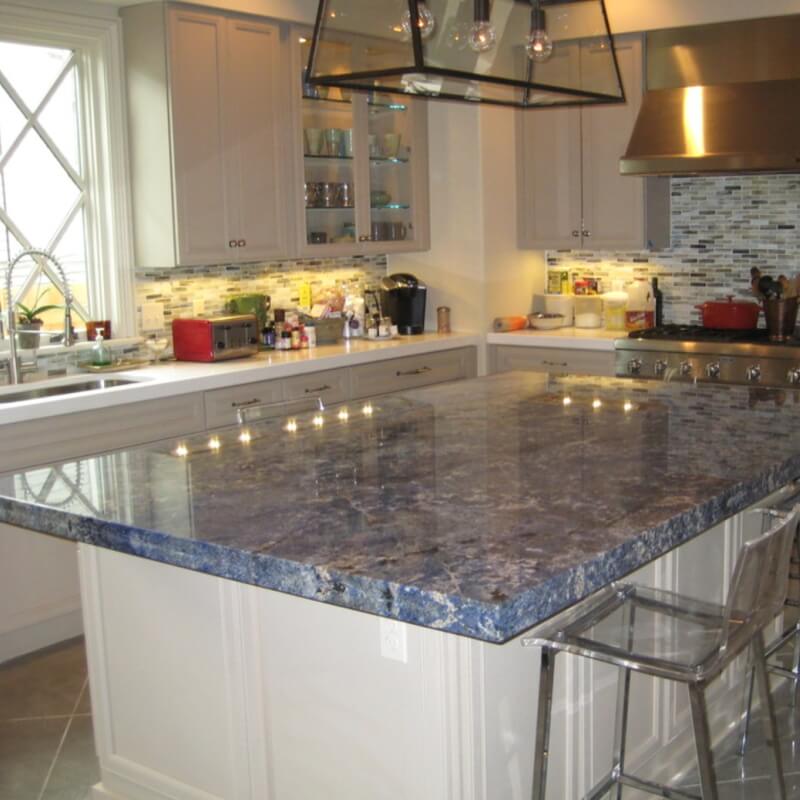 Create the look with MSI's Blue Bahia Granite (Photo Credit: Houzz)
One of today's hottest design trends is using a colorful, bold patterned granite countertop on a central kitchen island. If you love denim blue jeans, you'll love Blue Bahia Granite. It's a swirly, spattered mixture of dreamy shades of blue, gray and white. It's even tough enough to use outdoors.
Blue Flower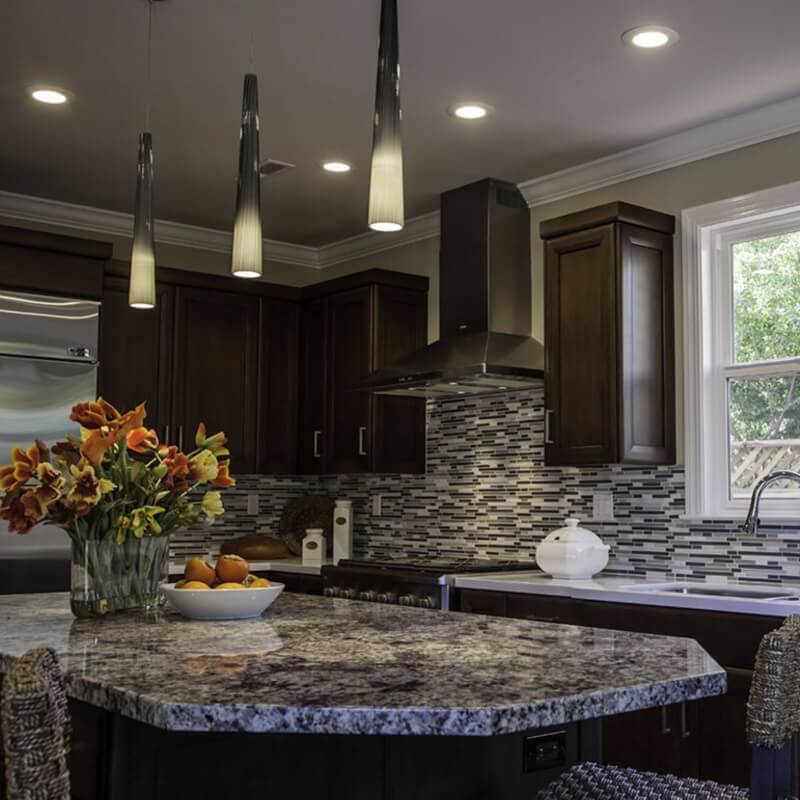 Featured: Blue Flower Granite
Blue Flower Granite delivers a dramatic punch. It features veins, swirls and flecks of white and gray, with a tinge of blue — a good way to include color without being too obvious. As its colors are mostly neutral, these countertops are a stylish complement to other modern décor, such as sleek, dark cabinetry and a gleaming tile mosaic.
Nero Mist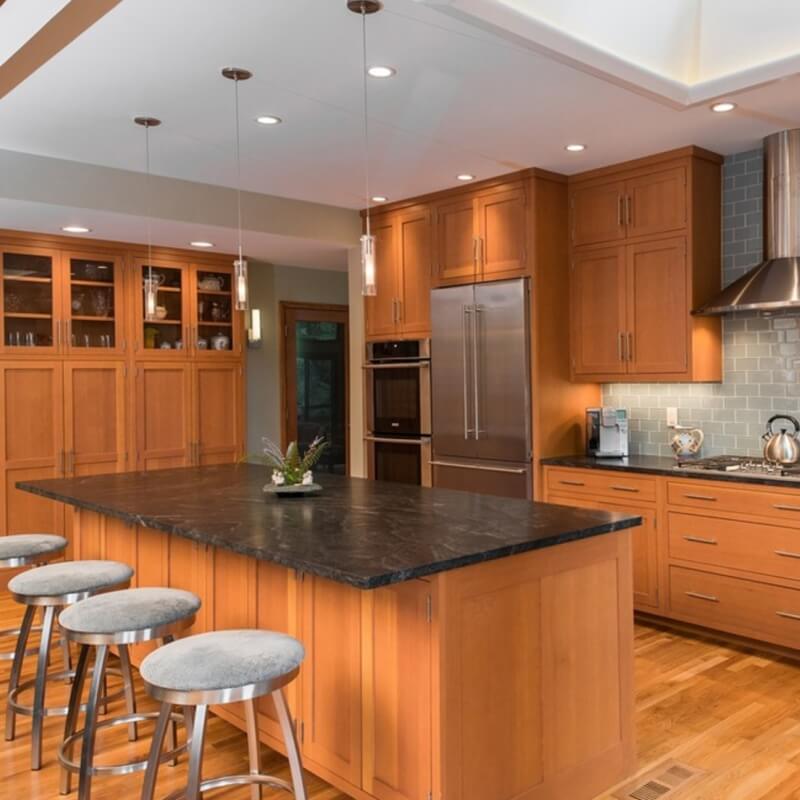 Recreate the look with MSI's Nero Mist Granite (Photo Credit: Houzz)
The key to a truly modern room design is keeping things simple, doing away with the fussy details that were popular in previous decades. In this kitchen featuring Nero Mist Granite, you can see how plain, straight lines work together to create a calm, yet luxurious atmosphere. This granite is sleek black with subtle gray veins, adding just the right amount of visual interest.
Did you know there were so many stunning colors and patterns in granite? Although it's only one of MSI's top-quality countertop materials, you'll find it offers the most choices in granite colors from light to dark, subtle to bold, and everything in between.
Have we piqued your interest? Head over to MSI's Room Scene Gallery to see many more design ideas.
READ MORE ABOUT GRANITE COUNTERTOPS
6 New and Exotic Granite Countertops
8 Heavenly Kitchens with White Granite Countertops