Dark And Dreamy Quartz Countertops
March 02, 2020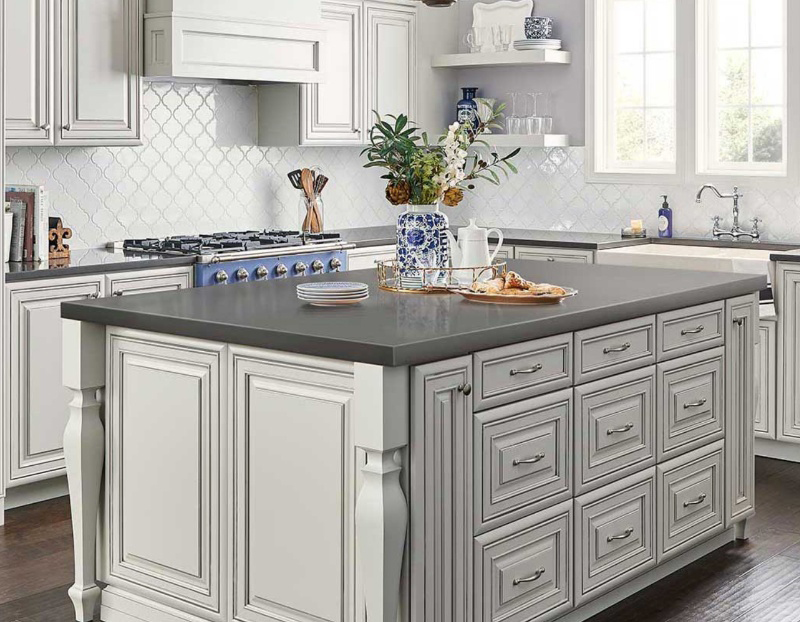 For years now, the modern farmhouse aesthetic has suggested that the dreamiest interiors are light, bright and covered in white. However, dark quartz countertops are having a major moment, and it's easy to see why.
Versatile, tough-wearing and infinitely practical, darker kitchen surfaces hide crumbs, conceal cracks, and resist stains. They also blend seamlessly with any decor and look surprisingly fresh and airy, especially when paired with lighter colored cabinetry.
Today, we're diving into a few of the different kinds of dark-colored quartz that MSI has to offer. Read along and find your new favorite!
Why Choose Dark Quartz Countertops?
Looking for a way to conceal all the wear and tear that your kitchen sees on a daily basis? Dark countertops offer a refreshing, chic look that hides imperfections without sacrificing form or function. They're the tough, durable solution that your kitchen has been waiting for.
A few of the benefits you can reap when you choose dark-colored quartz include:
• Dramatic impact
• Classic aesthetic
• Sharp contrast
Especially if the rest of your room is lighter-toned, dark countertops add the perfect amount of drama and head-turning appeal. They're also timeless, meaning your room will look as on-trend 20 years from now as it does today.
Trying to make a decision between quartz vs. granite? Wondering why should you choose specifically opt for quartz countertops? For one, they're virtually indestructible and full of design possibilities. They're also:
• Stain-resistant
• Non-porous
• Low-maintenance
Now, let's take a look at some of our top dark quartz countertop colors, along with how to incorporate them into your own rooms.
Midnight Majesty
Midnight Majesty quartz is a designer favorite, thanks to its mid-tone gray background and subtle flecks. The low variation of this black quartz allows it to work as a neutral.
Thinking about installing this countertop in your kitchen or bath? Keep the rest of the cabinetry (uppers and lowers) light-toned and allow the quartz to truly shine.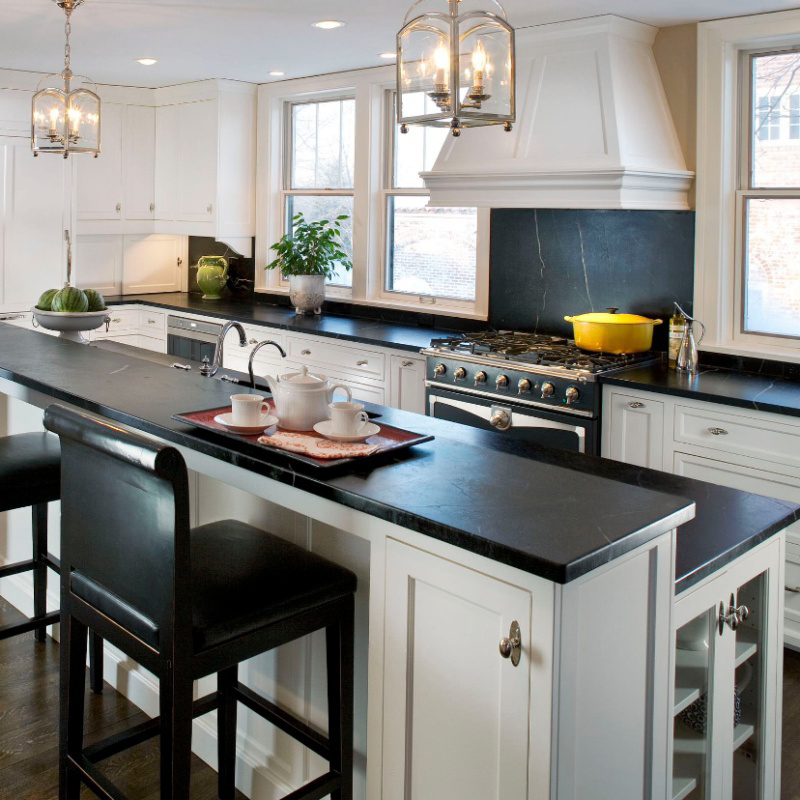 Midnight Majesty
Fossil Brown
When you choose darker quartz, you aren't bound to blacks and grays. This gorgeous Fossil Brown quartz is a prime example of the variation you'll enjoy. This quartz has a mid-tone brown background with slight shading and delicate veins that add instant character.
While it also pops against light cabinetry, this quartz is especially stunning next to neutral-colored stone or tile. Use it as your kitchen backsplash tile or in your shower!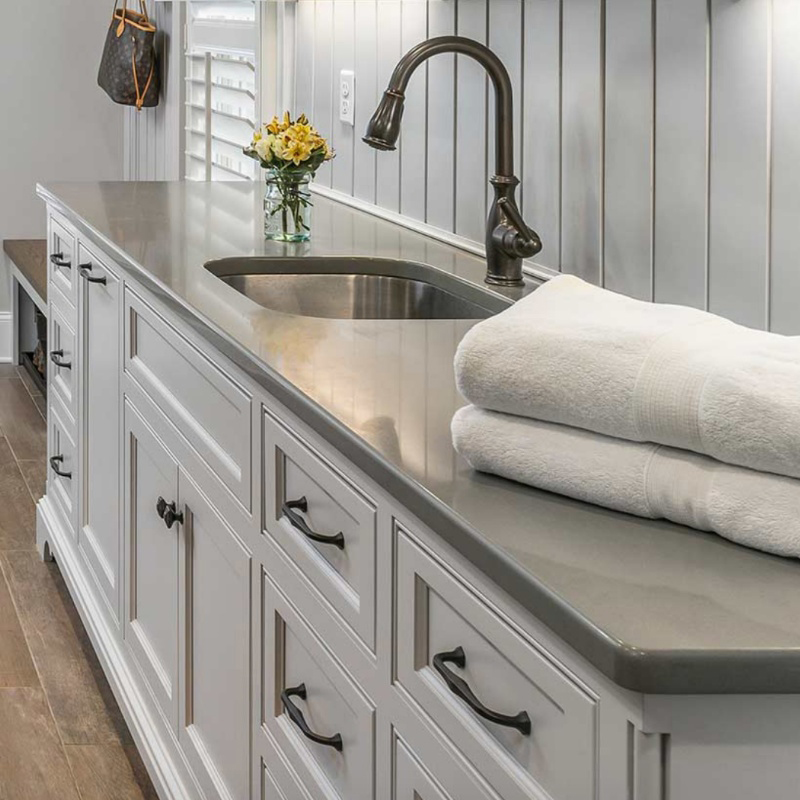 Fossil Brown
Shadow Gray
Love the look of concrete countertops but need something a little more durable? Shadow Gray quartz is the answer.
With subtle tones of iron, onyx, and pewter, this quartz is the definition of industrial chic. At the same time, its classic aesthetic also makes it a gorgeous addition to a variety of interior styles. Use it to create a one-of-a-kind countertop, bar top, accent wall, or even floor!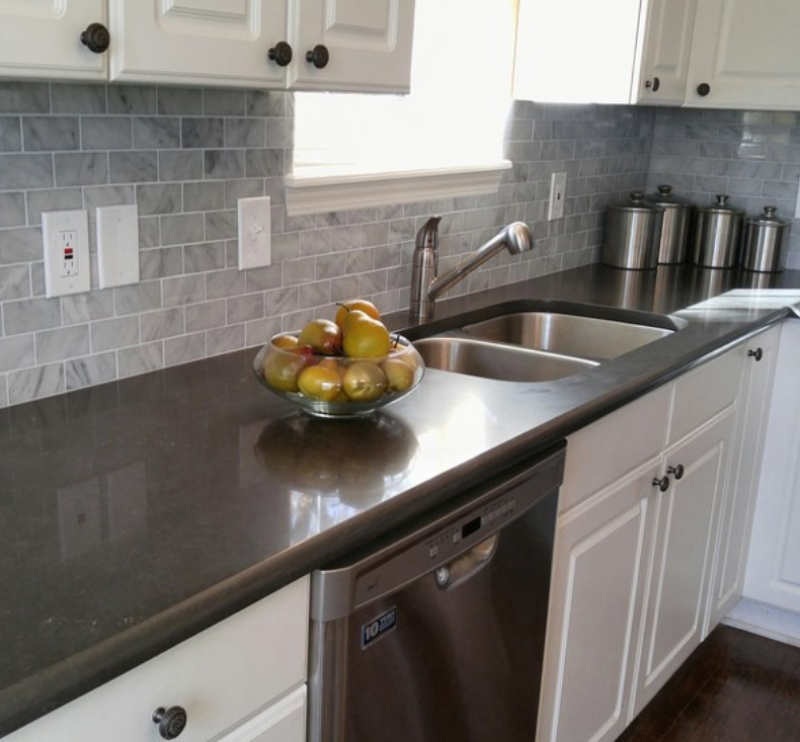 Shadow Gray
Mirano Gray
Sometimes, simple is best. That's especially the case for Mirano Gray quartz.
Devoid of any flecks or veins, this is a smooth, light gray that works well in almost any situation. From floors and countertops to accent walls and backsplashes, you can't go wrong with this sleek option.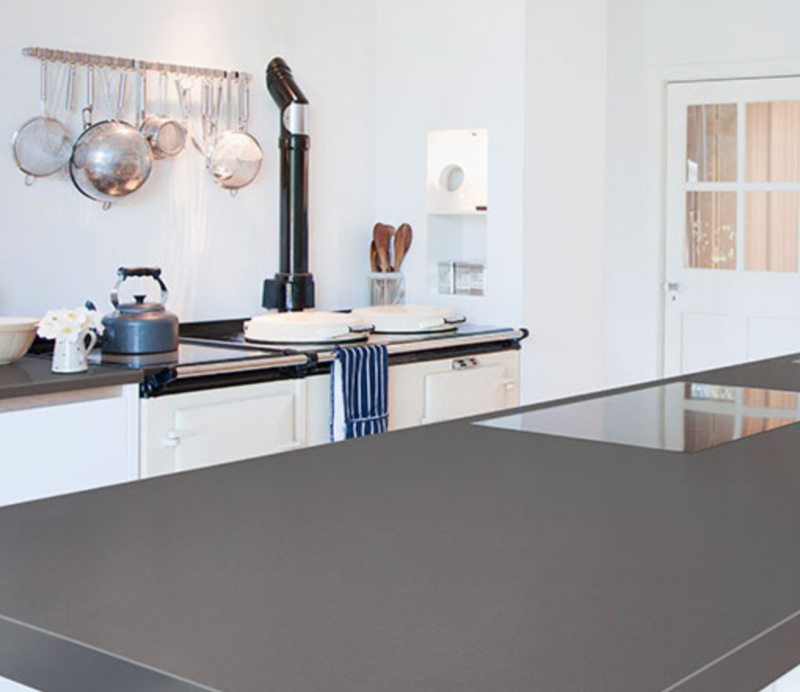 Mirano Gray
Find Your Favorite Quartz Countertops Today
Ready to freshen up your home and try something new? Why not install dark-colored quartz countertops to jazz up the space?
Most of the time, this material works as a gorgeous neutral, blending in with the other features in your room while also helping them stand out. When you're ready to discover more, check out our full collection of dark quartz today!