Earth Tone Granite Tile Flooring
February 18, 2017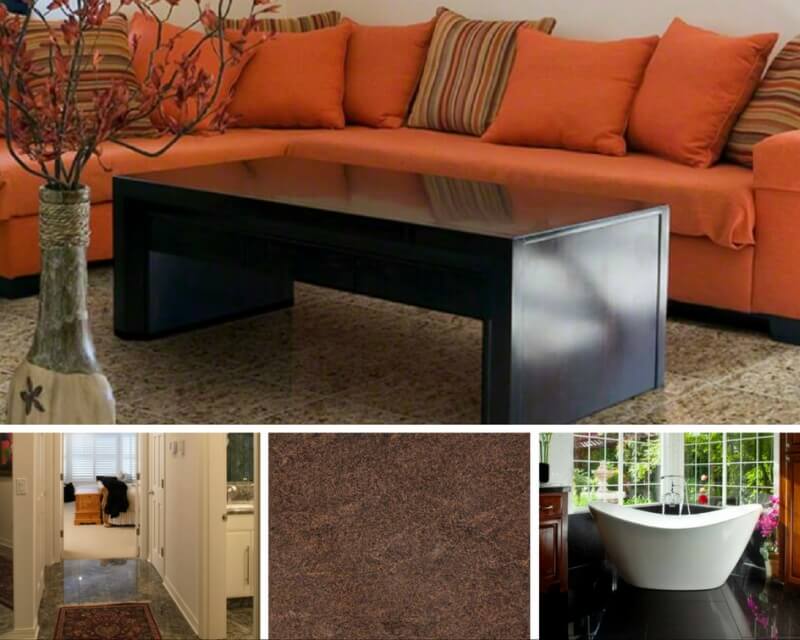 For sheer beauty and ease of care, tile flooring is an excellent choice. And when it comes to tile options, the benefits of granite—one of the most desirable natural stones surfaces—are making it a flooring favorite among homeowners and designers alike.
Granite flooring not only adds resale value to homes, but it's also a durable surface that outlasts other flooring options. It can be used with confidence anywhere chipping or staining is a concern, and it won't fade or warp with exposure to water or sun. Yearly sealing keeps its high sheen looking fabulous, and it's easy to maintain since pesky pet hair and other possible allergens can be easily wiped away.
So, whether you want to utilize it in your entryway, living room, bathroom, or throughout the whole house, consider one of these Earth tone granite tile options from MSI's collection.
Tan Brown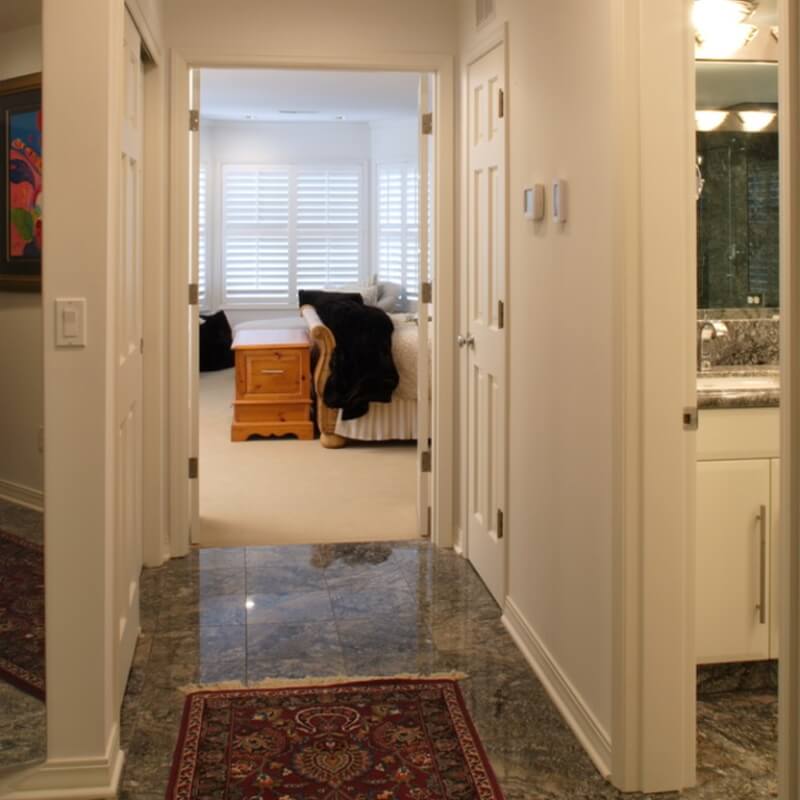 Featured: Tan Brown Granite (Photo Credit: Houzz)
If darker flooring is in your design dreams, feast your eyes on Tan Brown Granite. This exotic dark brown stone with black and grey flecks is imported from India and is available in 12x12 and 18x18 polished tiles.
New Venetian Gold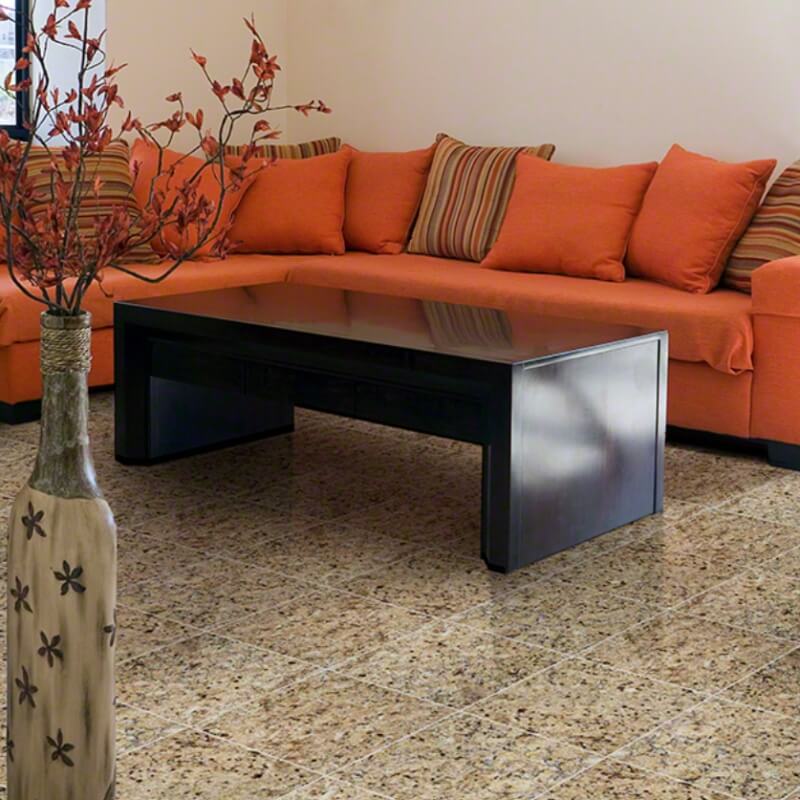 Featured: New Venetian Gold Granite
For a truly luxurious look, opt for New Venetian Gold Granite. This patterned beauty originates from Brazil and features beige and golden tones with a number of light veining that includes browns, grays, and deep reds. It comes in a polished finish and is available in 12x12 and 18x18 tiles.
Giallo Fantasia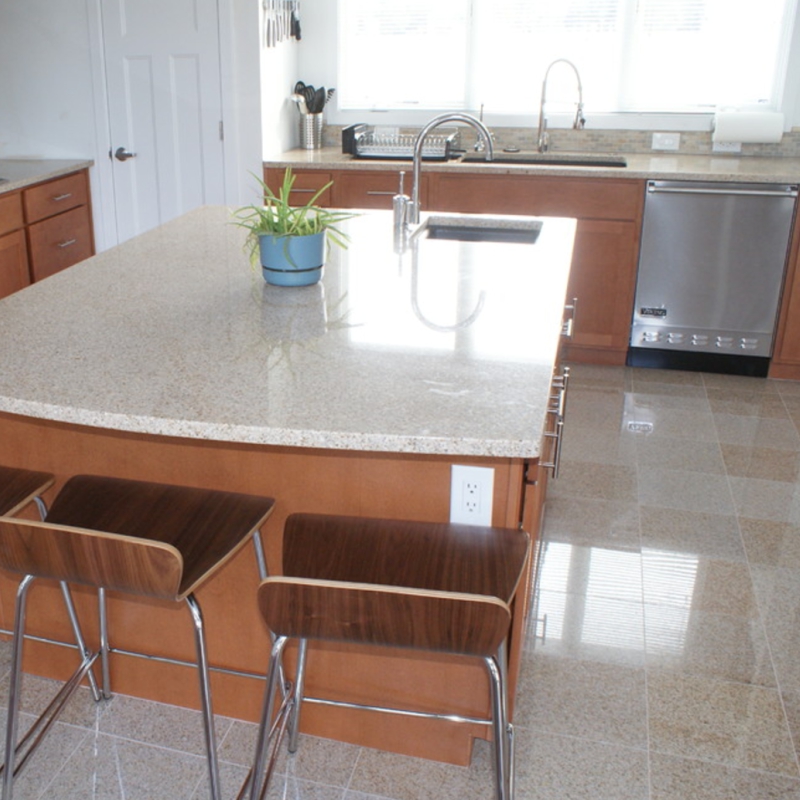 Featured: Giallo Fantasia Granite (Photo Credit: Houzz)
For sandy details reminiscent of a beach vacation, jump on board with Giallo Fantasia Granite. This granite floor option features high variations of gold, gray, and dark brown flecks across a cream-colored background. This earthen beauty hails from China and is available in 12x12 and 18x18 tiles.
Kashmir Gold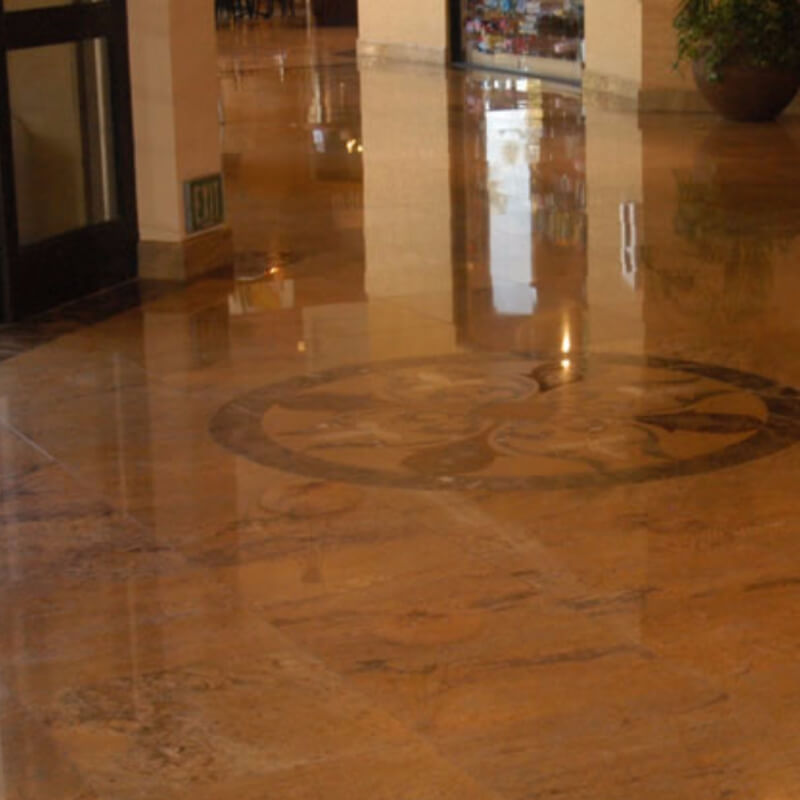 Featured: Kashmir Gold Granite
Kashmir Gold Granite is another lighter option with a unique look. Its sandy yellow base and hues of golds and reds can vary greatly, including changes in a light- to mid-tone background color, as well as variety in veining. This polished beauty comes from India.
Indian Dakota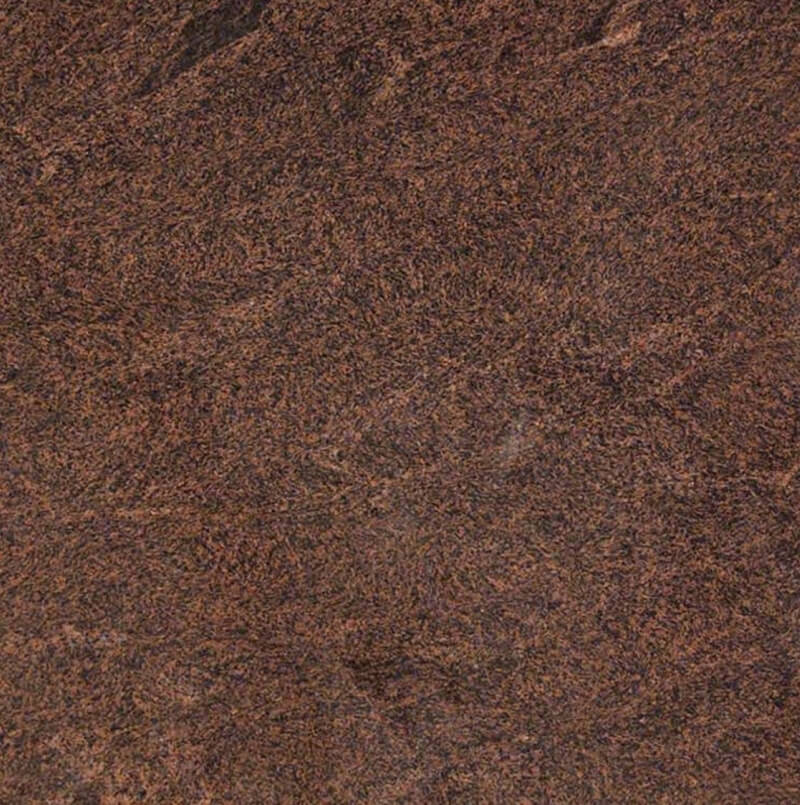 Featured: Indian Dakota Granite
Another dark-toned granite tile from India is Indian Dakota Granite. This warm polished granite features a medium brown color with darker veins, as well as slivers of highlights.
Impala Black Granite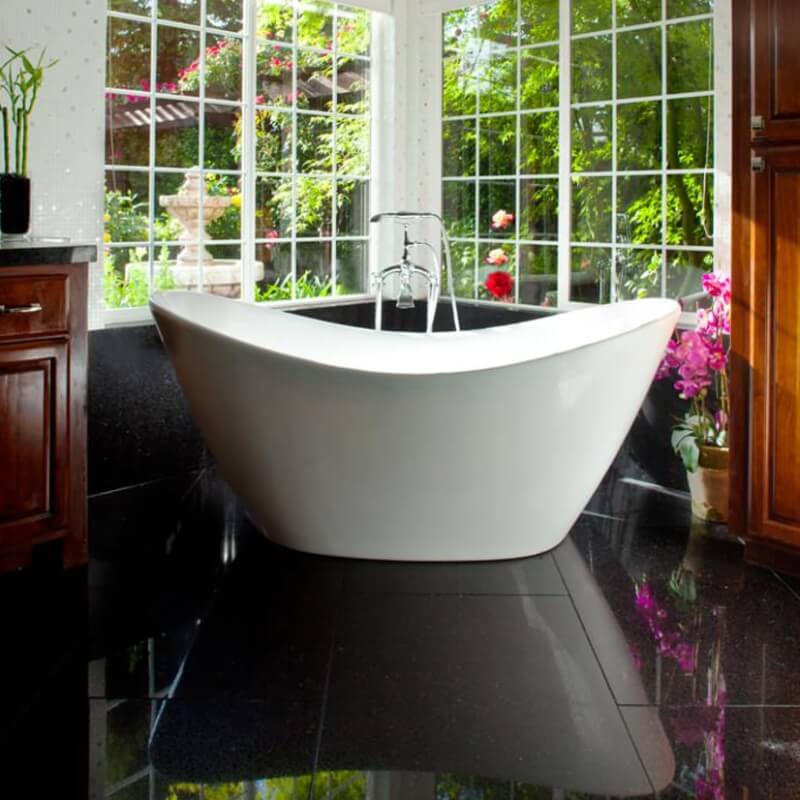 Featured: Impala Black Granite (Photo Credit: Houzz)
For stunning contrast, consider a black floor. Impala Black Granite features shades of blacks and dark grays. The polished stone from South Africa comes in 12x12 tiles. You'll love granite floor tile because of its elegance, refinement, durability, and cleaning ease.
Also, you might be surprised to learn that these six Earth tones are just a few of the more than 230 granite colors offered by MSI. To find out more about these granite styles or other options, contact your local MSI location.
Read More about Granite Countertops
3 Reasons Granite Countertops Are the Toughest
5 Granite Countertop Edge Profiles That Perfect Your Design
Before You Choose Laminate Countertops, Read This!
Beyond the Countertop: 5 Granite Countertop Installation Examples
READ MORE ABOUT GRANITE COUNTERTOPS
Do Granite Countertops Increase the Resale Value Of Your Home?
Do Light-Colored Granite Countertops Stain Easily?
Dramatic And Flowing Granite Slabs