Choose The Perfect Backsplash Tile With This Helpful Guide
August 08, 2019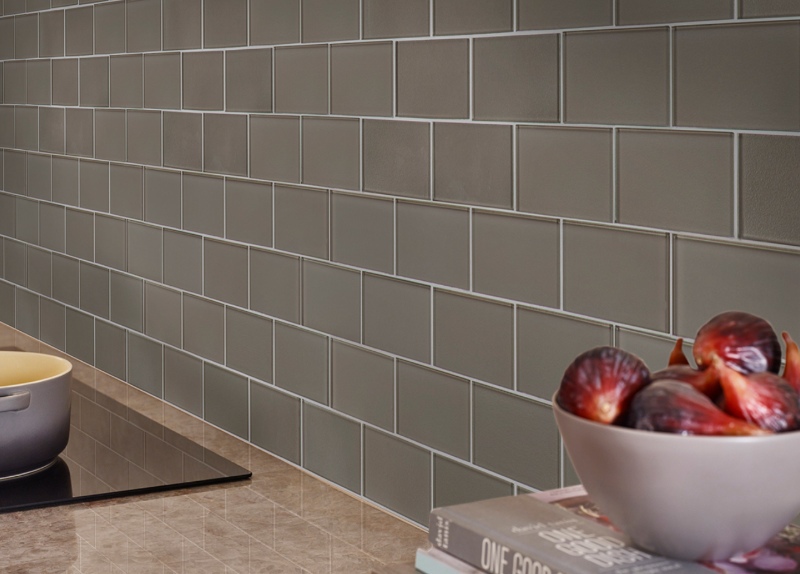 Adding backsplash tile to a kitchen or bathroom new build or remodel is like the icing on the cake. There are a million materials, flavors, and combinations to choose from to create a spectacular one-of-a-kind look. Like multi-tiered confectionary, a vibrant backsplash can become a bold celebration of those key pieces in the space, whereas something like simple white frosting with a lovely texture is just as beautiful a blend with its neutral backdrop. However you mix it up, you really cannot go wrong! But, we know that the selection process can be overwhelming, so use this informative guide to help you choose the perfect backsplash for your kitchen or bathroom redesign.
Choose Countertops First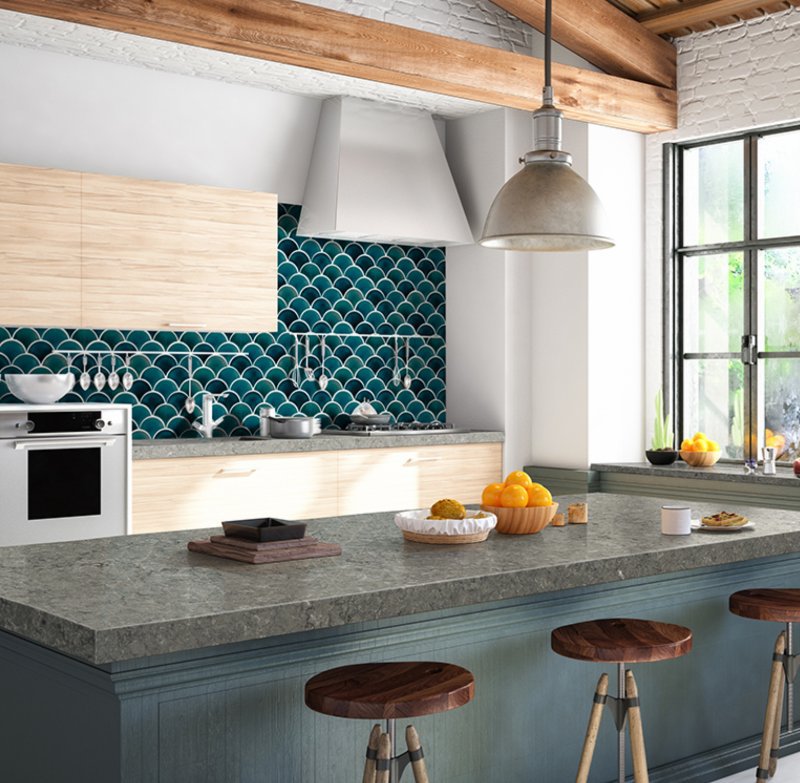 Many design professionals will suggest picking out your countertop first. That is because your surface will likely be a larger investment and installed before your backsplash. The wall tile will sit right up against your countertop, and by focusing on one focal point, it allows the features of the room to work together rather than compete with one another. Also, the number of backsplash designs greatly exceeds the many countertop options available on the market.
Decide on Color
Color is one of the first choices you will make with regard to the counters. It is key to not only consider the color and tone but also the texture and pattern. With a patterned countertop, you can balance the look with a simple, plain backsplash or pull a neutral color from the design like a beige or gray for a combination that works well together. For a solid counter, you can go with a bolder printed pattern backsplash like tile with a decorative design or even a solid or mixed material in a vibrant hue.
Select a Style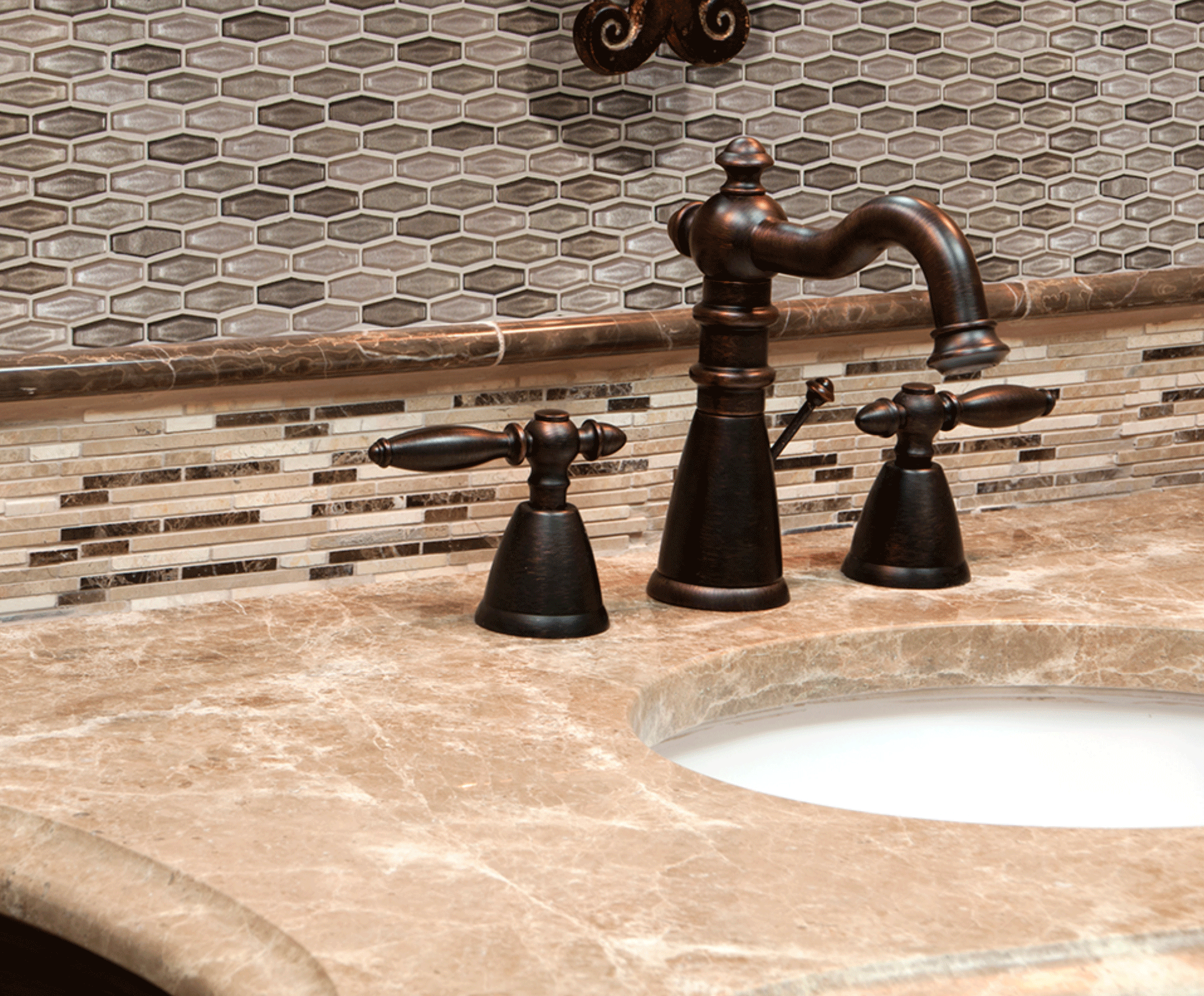 The style you desire may determine what type of material and shape works best for your design. For instance, natural stone suits a modern rustic style, metal melds well with an industrial look, clean ceramic corresponds with contemporary, and glass goes with modern designs. Or, if you opt for a feeling than a specific style, that works, too. Marble exudes elegance and sophistication, while classic subway tile stands the test of time. The mentioned materials can all be used for multiple styles, and do not be afraid to mix a stone look tile with natural stone countertops or a natural stone backsplash with quartz or stainless steel countertops.
Pick Shapes and Patterns
The shape and installation pattern will also be determined by your personal style and overall vibe. From fun patterns to simple shapes, it all depends if your goal is something that on trend, transcends fads, or showcases your personality. And, playing with the way tiles are installed vertically versus horizontally can create a totally different characteristic and inspiration.
Do Not Ignore Grout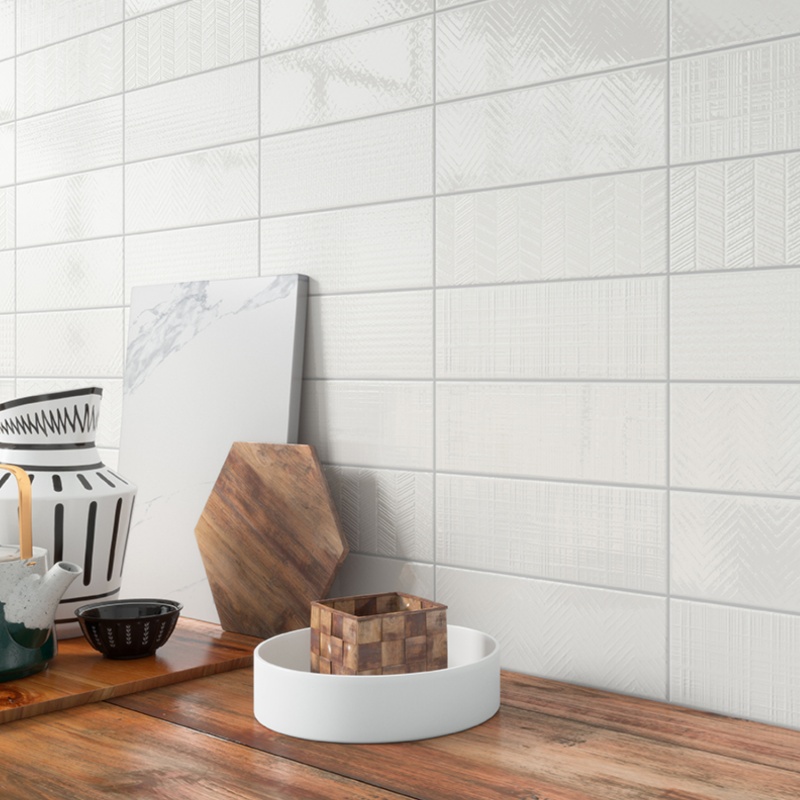 Remember, too, that the color grout you choose is also important as it can completely change the look of your backsplash. For instance, white subway tile with white grout looks timeless, but a dark grout will bring out the pattern even more for a bold design choice. The same applies to how dark grout will blend in with dark shaped modern tile, but white grout will emphasize the shape and make it pop.
Determine the Height
Your design aesthetic and budget may determine how much material you need. Decide where you want the backsplash to end. Typically, it stops at the bottom of the cabinetry or lowest shelf for open storage designs. However, you can extend the backsplash all the way up the wall or use a full slab to extend the countertop for a sleek, modern look. This will not only create a spectacular focal point but also enhance the height of the space. Another visual tile trick to make a room feel larger is to extend the material all the way around the room. While it may be costly, it will make a small kitchen or bathroom seem bigger than it really is. You may consider more classic looks for these larger backsplash installs since the influential feature should be something you love for many years to come.
Measure the Area
Once you decide to tile half the wall or the entire thing, the next step is to measure the space by multiplying the width by the height of the half or full wall. Figuring out the square footage will let you know how much tile or big of a slab you will need. To account for cuts, make sure to add in an extra 10 percent of material to the total.
Fancy an Enhancement
A couple of places to consider adding an attention-grabbing focal point would be above the range or sink. This is the perfect place to show off an elaborate picture-frame backsplash that features a pretty pattern, a 3-dimensional tile, or a punch of color. This may also allow you to add in a splash of a more expensive material.
Consider Cleaning Requirements
Some materials will need less maintenance, and that is definitely something to consider when thinking about how often and heavily used your kitchen or bathroom areas will be. Glass is easy to wipe, but it is harder on the budget. Ceramic is a cost-effective choice that is very durable and easy to clean, while porcelain is also made from clay but even more durable and moisture resistant than ceramic. With any natural stone, it requires re-sealing once a year, but only every two years for travertine, and some may soak up more spills and splashes than other stone.
With a brand-new backsplash, you can show off your personal aesthetic in the kitchen or bathroom. One way to test out your ideas is to visualize the space with a helpful online program. MSI's backsplash visualizer will let you see how backsplash options mix and match with other important materials like countertops, cabinets, and flooring. With this tool, you can test your creativity and decide which colorful combination or neutral palette will work best for your design style.
READ MORE ABOUT MSI BACKSPLASH TILE
Backsplashes That Make A Splash
Can Backsplash Tile Be Used In The Shower?
Complement Your Quartz Countertop With A Quartz Backsplash
Create Stunning Visual Appeal With A Porcelain Slab Backsplash