Complement Your Quartz Countertop With A Quartz Backsplash
April 10, 2022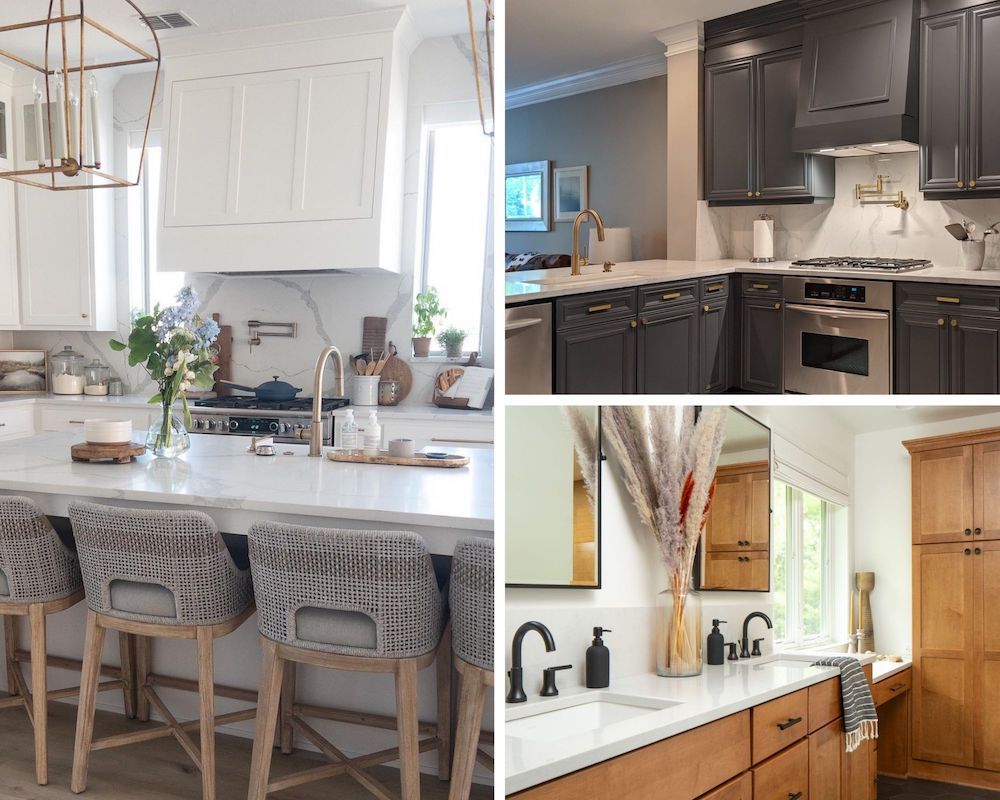 You've selected your favorite quartz countertop, beautiful cabinetry, and the perfect flooring to tie it all together. But your room isn't complete yet. There's one important element missing: the backsplash.
There are so many reasons for installing a backsplash. They give you a chance to explore your creative side and express your personality. Backsplashes are often a room's focal point, too. Plus there's a practical purpose for having one, which is of course to protect the wall behind your sinks, cook tops, and other work surfaces.
Yes, life can get a bit messy. But with MSI's Premium Quartz, your rooms will be beautiful — but also easy to live with and keep perfectly, hygienically clean. What more could you ask in a wall covering?
Here are a few winning combinations that should inspire you and help you select your own mixes-and-matches.
STATUARY CLASSIQUE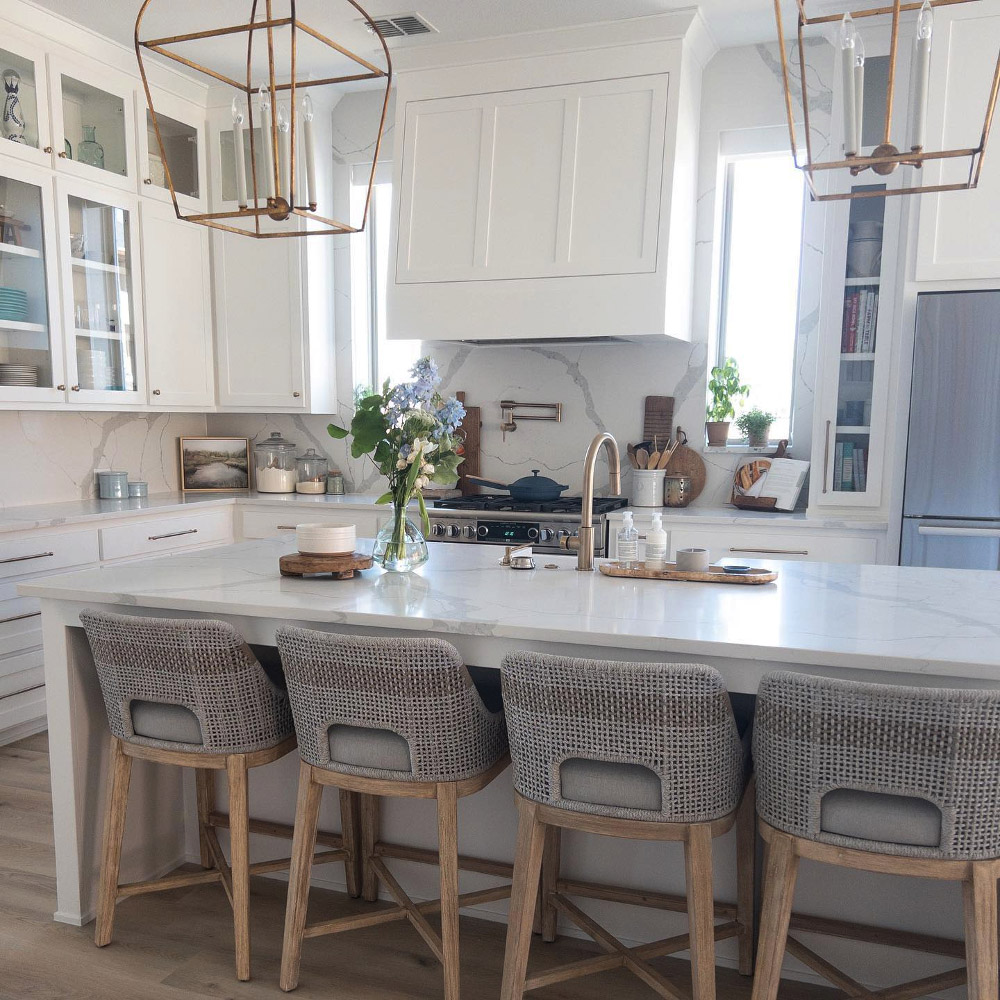 The kitchen shown here receives lots of natural light through its large windows, but even if yours isn't so fortunate, a bright white quartz like Statuary Classique can keep the room looking, and feeling, light and airy. Its polished finish reflects light, making the most of every ray of sunshine. And by installing it on the walls, you multiply this effect exponentially.
The delicate gray veining of marble-look Statuary Classique adds just enough movement to make the horizontal surfaces interesting and opulent, but when its pattern graces vertical surfaces as well, it becomes a dramatic focal point.
One of the best qualities about classic marble-look quartz — or, really, any of MSI's contemporary quartz colors, is its ability to blend effortlessly with every type of decor. So, whether your style is traditional, contemporary, or runs toward the cottage or rustic look, a quartz backsplash is right at home.
CALACATTA LAZA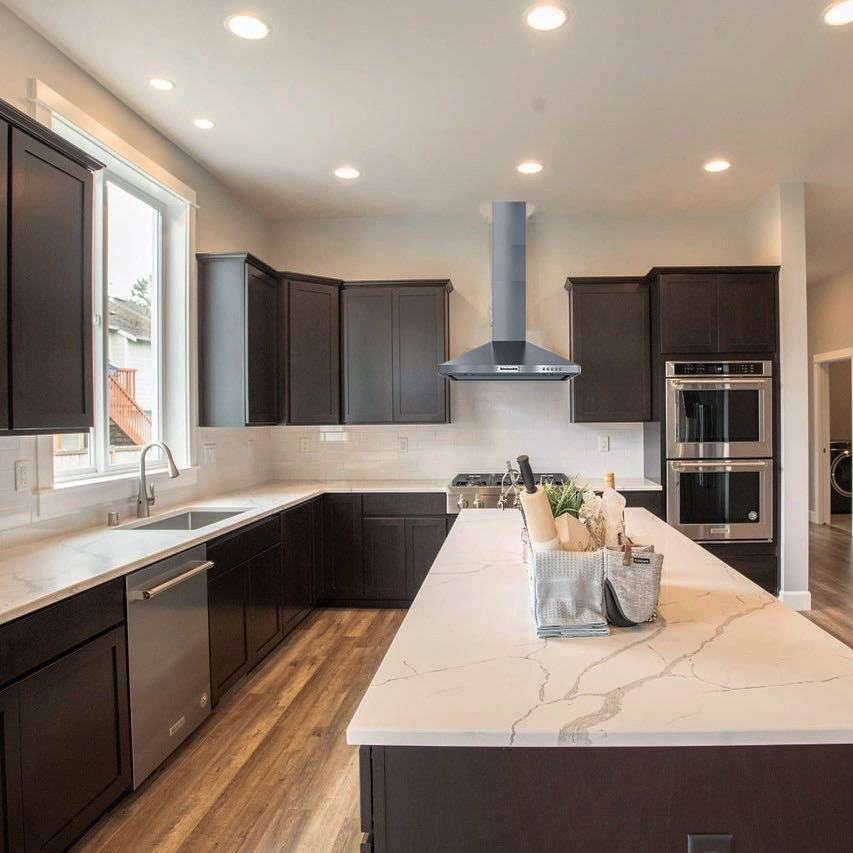 Here's a simple truth: Kitchens are made for cooking, gathering, entertaining — living in. And life can get messy. The reason quartz countertops are gaining in popularity, and even increasing home value, is their easy care and durability. After all, they are completely nonporous so they never need sealing. Quartz counters only need a wipe with mild soap to stay just as beautiful as the day they were installed.
Well, the same qualities that make them ideal for countertops also make them ideal for a kitchen backsplash. Since there aren't any grout lines as there would be with a tile installation, stains from cooking mishaps are a thing of the past. With all of this, you can feel great about installing a pale, classic marble-look wall covering like Calacatta Laza.
For even more visual interest, consider installing an engineered quartz backsplash that's a different pattern, but complementary to your countertop. One idea is to choose a backsplash quartz color that has similar colors but a bigger, bolder pattern of veining. Try out your favorite ideas with our virtual kitchen designer, a free tool on MSI's website.
CALACATTA VERONA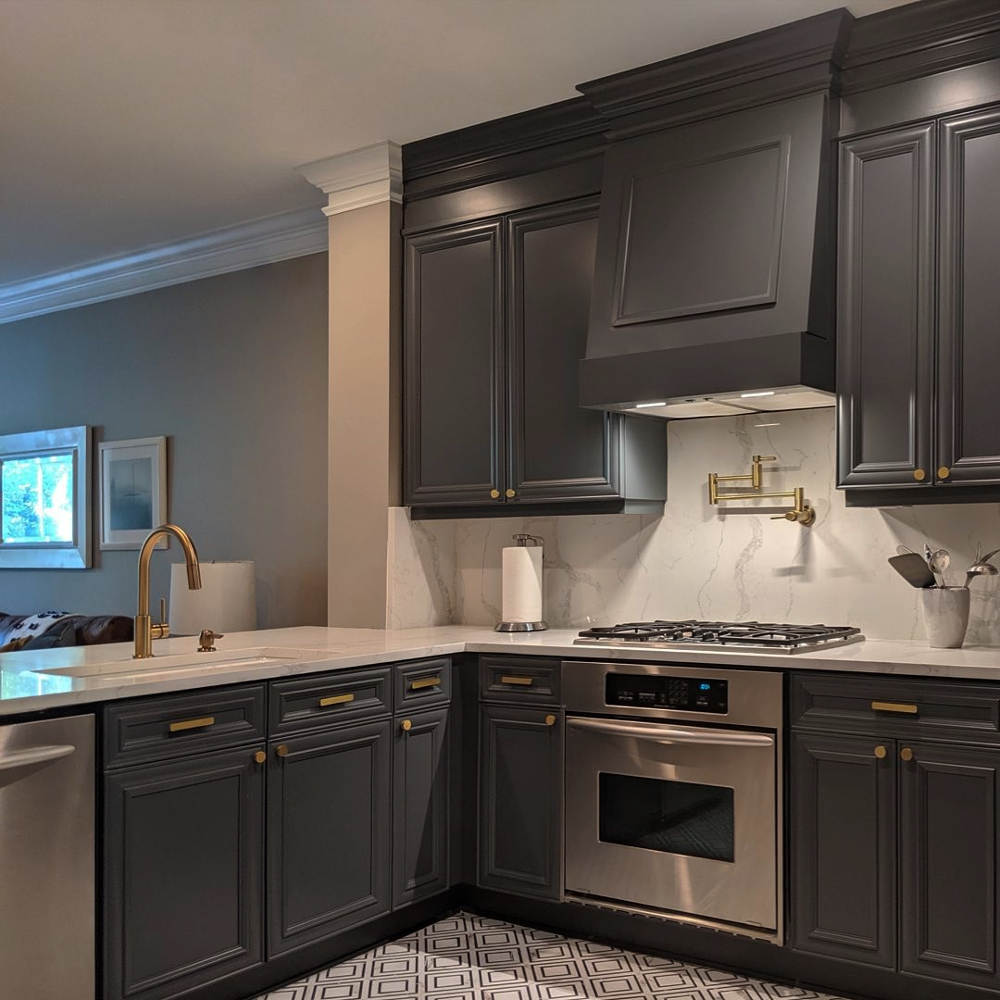 Although all-white kitchens are popular, there's nothing wrong with incorporating a rich, dark brown into your decorating scheme. When used properly, dark colors create the effect of sophistication and affluence. This is especially true in the kitchen, but it's important to balance it out with contrasting pale shades such as the classic white marble look of Calcutta Verona quartz.
Calacatta Verona quartz is a soft, warm white with subtle veining, which makes it a better choice for matching with brown cabinetry than similar products with a cool-white and gray combination. Continuing it up the wall from the countertop creates a seamless appearance that won't distract from those amazing kitchen cabinets and upscale fixtures.
CALACATTA VICENZA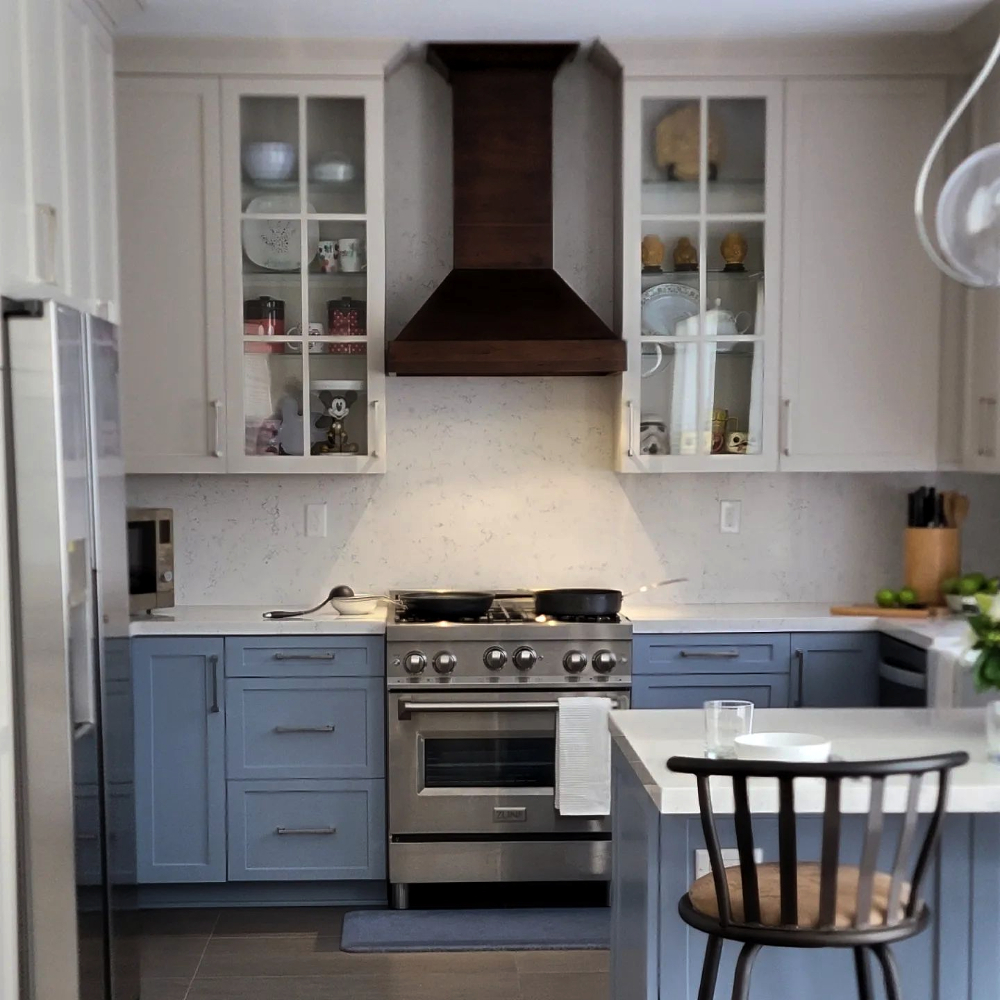 Interior designers have embraced simplicity for a while now, and it's especially important when you're working with a small space. Despite its size, this kitchen manages to look elegant, and one reason for this is the use of marble-look quartz.
Calacatta Vicenza is a cool, creamy white with subtle gray veins that won't overpower a space. Its delicate pattern means it's easy to use for more than just a narrow countertop, or even a modest backsplash. Why not continue it all the way up the wall, especially behind stoves and other food prep areas. You'll have no trouble at all wiping it free of grease, splatters or other messes.
A quartz installation is just as useful, if not even more so, in bathrooms as it in countertops for kitchen installation. Bathrooms are the scene of splashes, soaps, cosmetics, and other substances that can stain a lesser surface. We think it's a great idea to cover the entire wall with quartz slabs — every wall, to be honest. But if that's not in your budget or it just isn't your style, a narrow backsplash that continues upward for a foot or two is incredibly useful as well.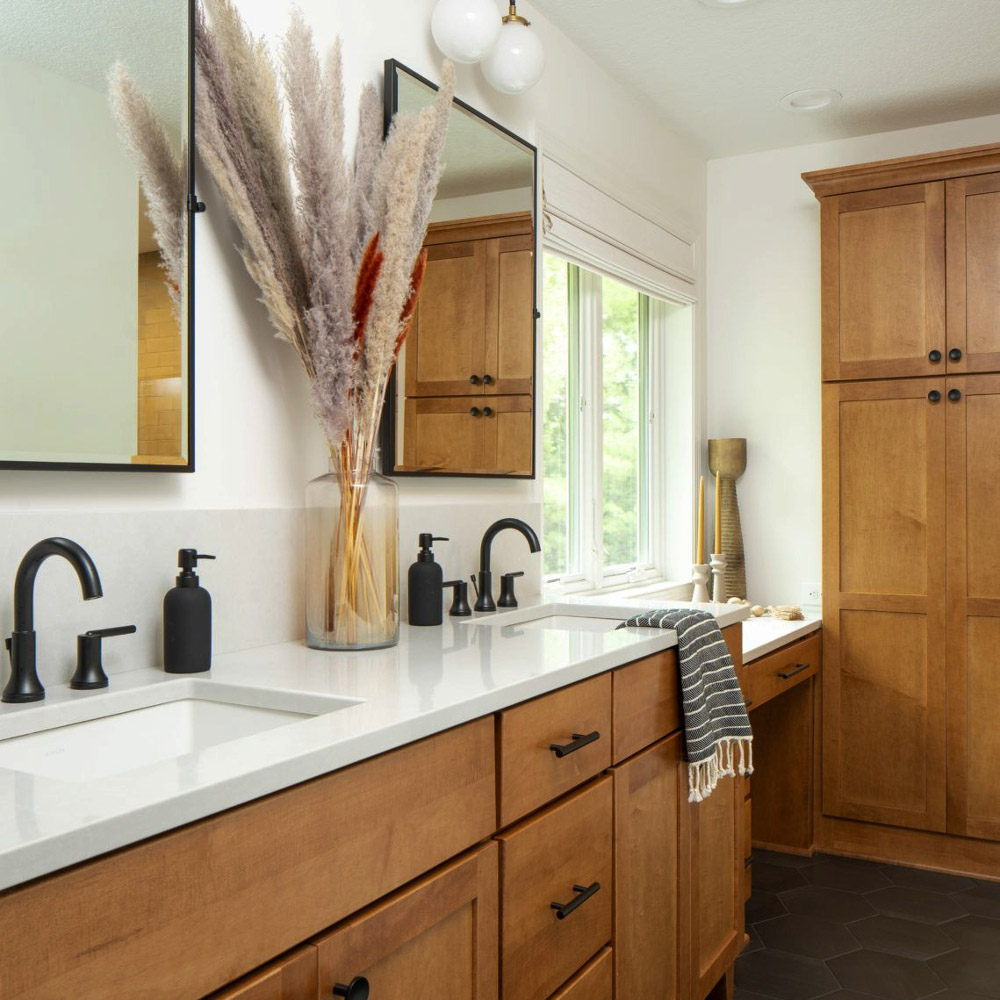 Selecting all of the pieces that make a kitchen or bathroom exactly the way you want it isn't easy — but choosing a backsplash can be! If you need some more ideas about choosing quartz for your backsplash instead of tile, we've included lots of photos on our website. And remember, we are always here if you need information, tips or advice!
Read More About Quartz Countertops
4 New Marble Look Quartz Countertops From MSI
Love Marble? Consider Marble Look Quartz Countertops
Calculate Your Countertop Cost For 10 Popular Quartz Countertop Colors
The Latest in Lumaluxe Quartz Countertops
Visit Our Online Gallery and Discover the Many Looks Of Quartz Countertops