A Dreamy Marble Backsplash
October 17, 2016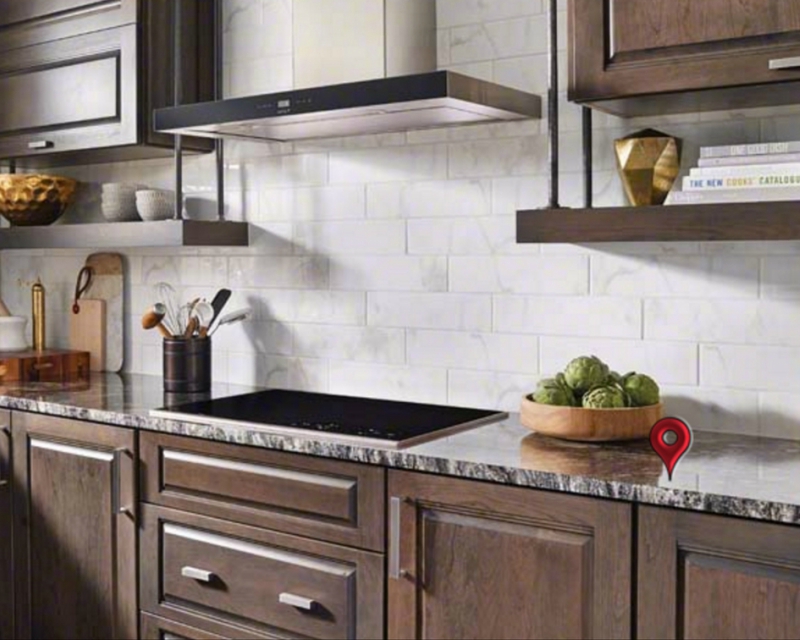 Marble is a popular choice for countertops, but also makes for a dreamy backsplash. This elegant natural stone comes in a variety of tile sizes and design options, so you'll be sure to find a natural marble that works for your kitchen or bathroom space, whether you have a modern or traditional aesthetic. Here are five top choices from MSI's new natural stone collection to help you find your perfect marble backsplash.
Arabescato Cararra Marble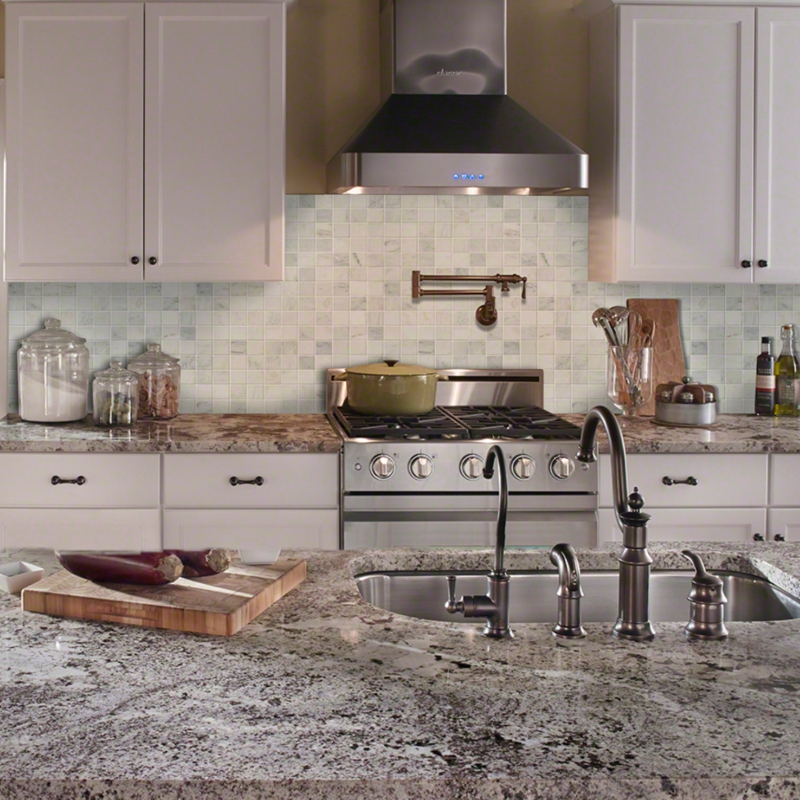 Featured: Arabescato Carrara 2x2 Honed
For a soft color palette with whites and grays, Arabescato Cararra Marble 2x2 Honed Backsplash is a beautiful choice. MSI's best seller comes in a variety of sizes and patterns, including hexagon and herringbone. This transitional kitchen features the Arabescato Cararra 2x2 honed marble, available in 12x12 sheets for easy application. The exquisite color combination creates a subtle pattern and beautifully ties together the modern stainless steel fixtures with the white cabinets and bronze pulls.
Calacatta Gold Marble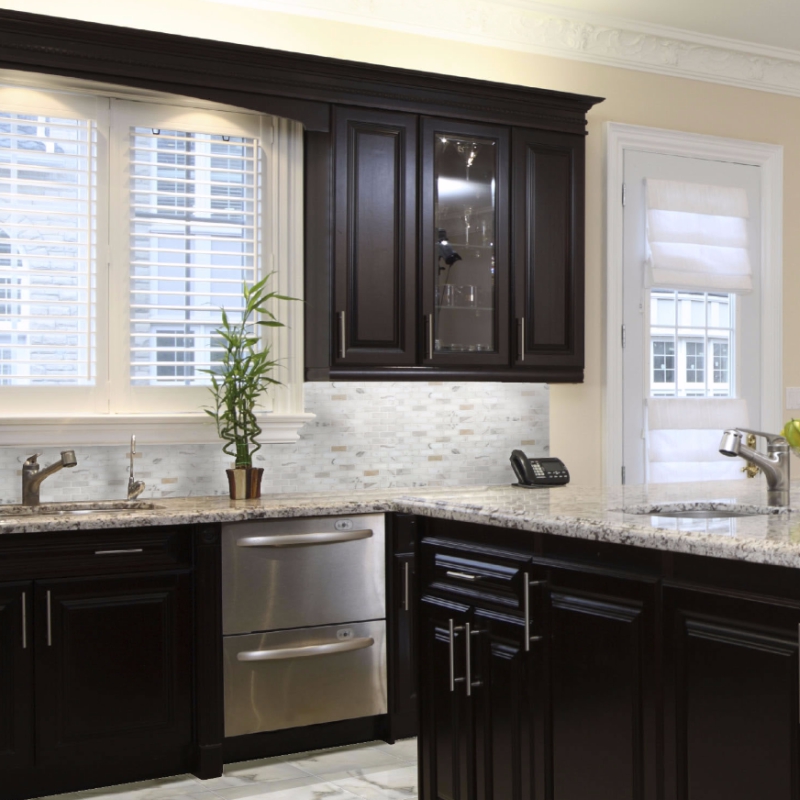 Featured: Calacatta Gold 1x2 Polished
If you desire a distinctive stone composed of whites and hints of gold, Calacatta Gold 1x2 Polished will add a bit of drama to your design. This Italian marble tile comes in several mosaic options and can be finished with a polished or honed look. Calacatta Gold 1x2 Polished Marble Tiles complement both traditional and contemporary designs with their rectangular shape. This kitchen offers a cohesive design with the backsplash tile pulling colors from the buttery walls, granite countertops, and white moldings.
Crema Marfil Marble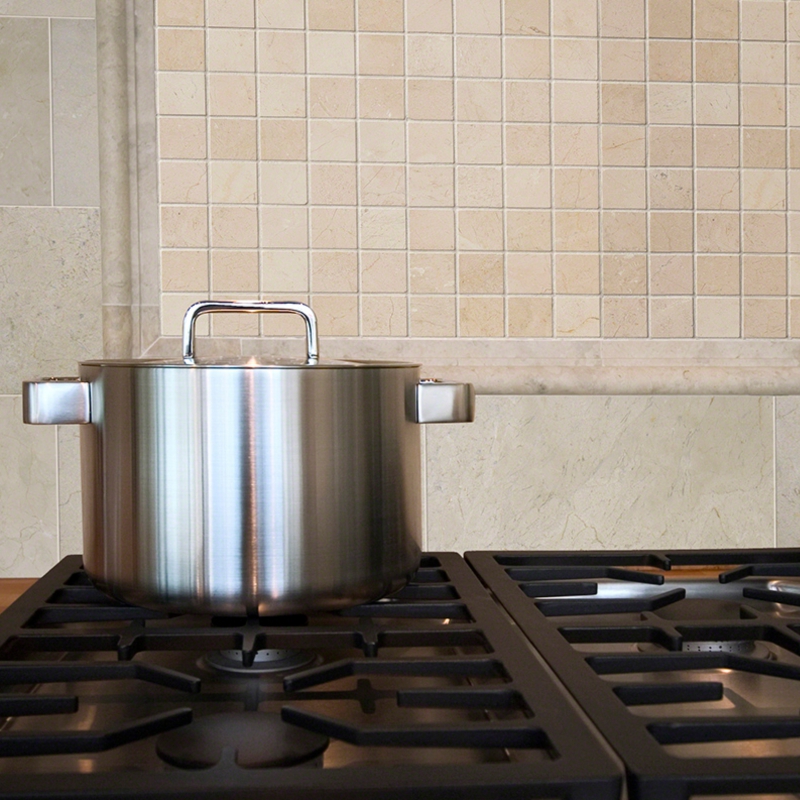 Featured: Crema Marfil 1x1 Tumbled
For warm tones in your wall tile, embrace Crema Marfil 1x1 Tumbled. This classically cream marble with tan undertones is a subtle yet charming import from Spain. MSI offers a wide selection of gorgeous options in this material, from tumbled tiles to pebbles to 3-D patterns. This close up of a picture frame mosaic over the stovetop area showcases the beautiful colors in the Crema Marfil 1x1 tumbled tiles. The mixture of rosy-beige, buttermilk, and blanched almond hues creates a warm, neutral palette.
Carrara White Marble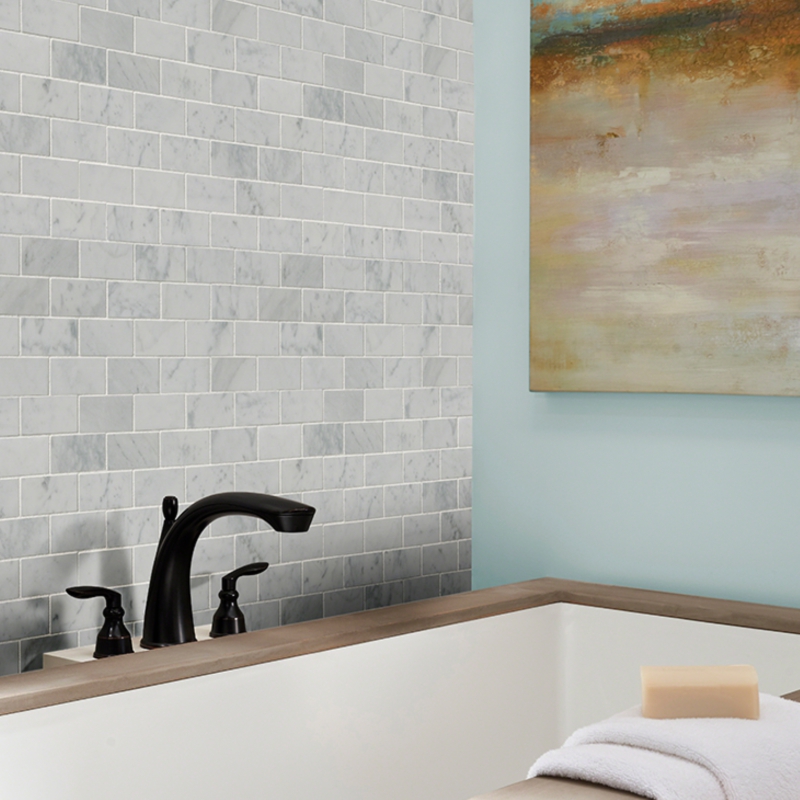 Featured: Carrara White 2x4 Polished
If you long for an iconic Italian marble that exudes luxury, then look no further than Carrara White 2x4 Polished Marble. This classic white-and-gray marble is available in honed, polished, and tumbled finishes to suit any style. This contemporary bathroom design includes a mixture of colors and materials, including a Carrara White 2x4 polished mosaic. The elegant natural stone is perfectly suited for a bathroom backsplash because of its high-sheen, water-resistant surface.
Grecian White Marble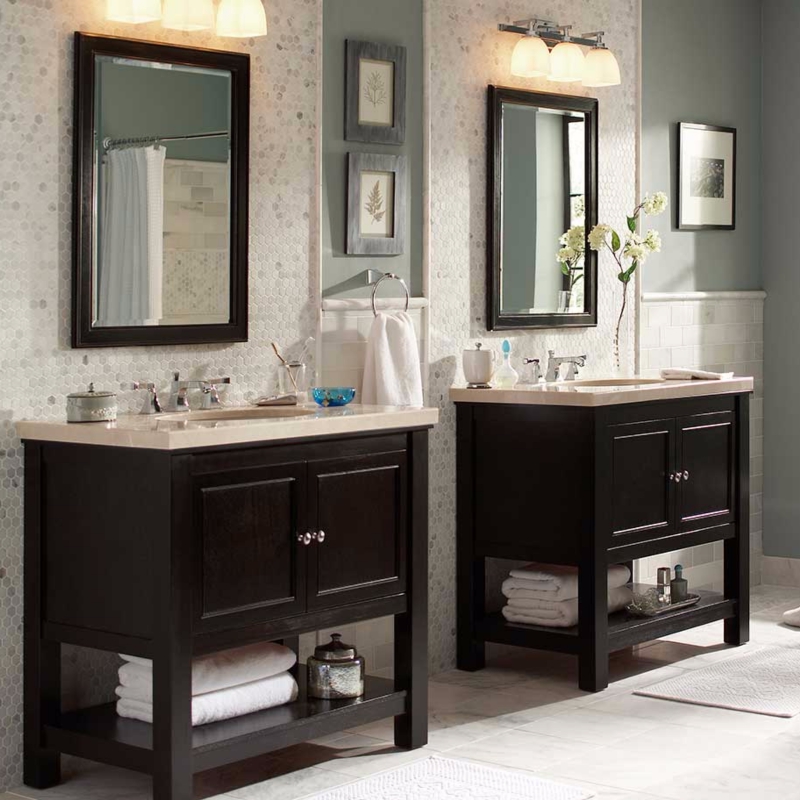 Featured: Grecian White 3x6 Polished
Grecian White is a light white-and-gray marble that marries well with other luxury stone. As seen in this traditional bathroom, Grecian White 3x6 Polished and Beveled Marble Tile lines the wall, framed by marble moldings and connected to a vertical application of marble hexagon mosaics.
Whether you prefer warm neutrals or cool grays, you can elevate your kitchen or bathroom style with the addition of a marble backsplash. When you're ready to be inspired by even more time-tested beauties, check out all of MSI's natural stone backsplash tile options at /backsplash-tile.
READ MORE ABOUT MSI BACKSPLASH TILE
6 Brand New Backsplash Tiles For 2017
6 Uncommon Basketweave Backsplash Tiles
6 Unexpected Backsplash Tile Shapes For Your Kitchen