A Fresh Take On Backsplashes With Basketweave
December 21, 2015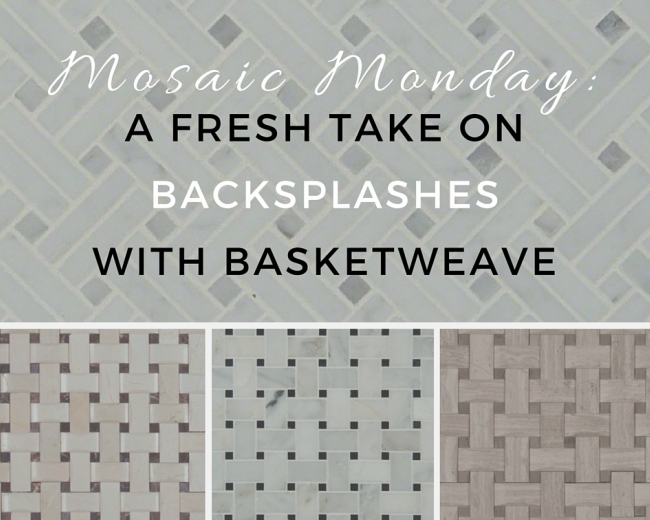 Type in the phrase "basketweave tile" onto Pinterest and chances are you'll see a slew of gorgeous design photos. What do they all have in common? Besides being jaw-droppingly beautiful, nearly every photograph is of a bathroom floor! Classic basketweave style has graced bathroom floors for decades, and it looks great too, but why not think outside the box and use it for backsplash tile instead? Taking the pattern off the floor and applying it as wall tile reimagines this time-tested look in a fresh, new way.
The idea works well for kitchens, bathrooms, and wet bars as well. Continuing the mosaic tile all the way to the ceiling gives small spaces a sophisticated, high-design look. Plus, it's arguably more unique than many of the backsplash designs we see today.
One of the great things about basketweave backsplash tile is that you can make it feel traditional or contemporary depending on the surrounding materials and colors you choose. The owners of this kitchen wanted a more modern look, so they opted for dusty blue cabinets, brass hardware and a concrete countertop for the kitchen island. Add a funky light fixture and a patterned roman shade, and you see a kitchen that looks straight out of a magazine.
Even if that look isn't quite your taste, it's easy to put your unique spin on the design idea. We've got some great basketweave mosaics to help you do so. From striking Carrara marble to warm Crema Marfil and other natural stones, check out our suggestions for five great mosaic tile options.
Crema Basketweave Arched Pattern Polished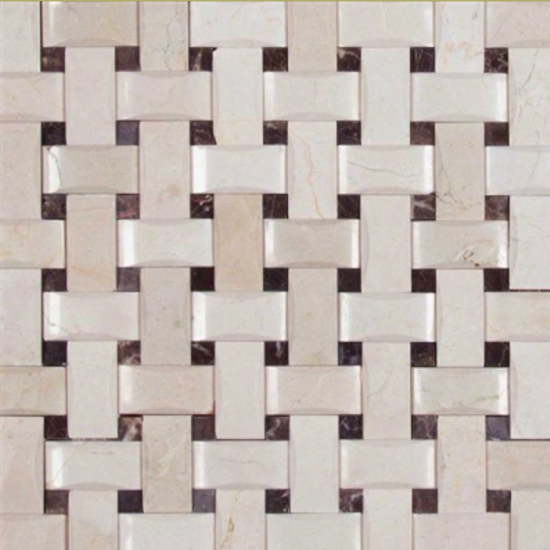 Featured: Crema Basketweave Arched Pattern
This beige, Crema Marfil marble basketweave is a neutral but elegant complement to natural wood cabinets. For contrasting countertops, choose either a brighter white marble or dark granite.
Arabescato Carrara With Black Marble Basketweave Pattern Honed In A Mesh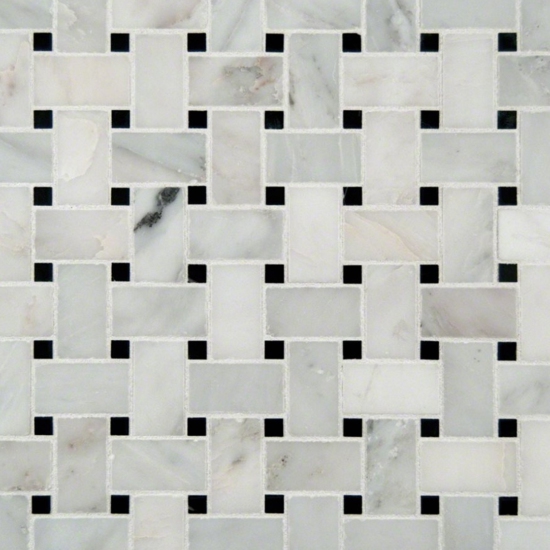 Featured: Arabescato Carrara Basketweave Pattern
Dark pops of black give this Arabescato Carrara backsplash tile a slightly modern feel. To play up the contemporary look, add other accents of black—maybe even black cabinetry—throughout the kitchen.
White Oak Arched Basketweave Honed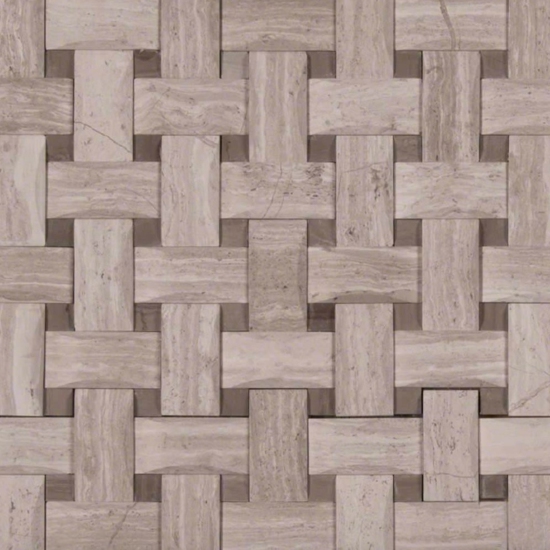 Featured: White Oak Arched Basketweave Pattern
If you prefer less color contrast, then this mosaic tile is for you. The white oak marble is easy on the eyes and looks very natural in any kitchen setting.
Renaissance Basketweave Pattern Honed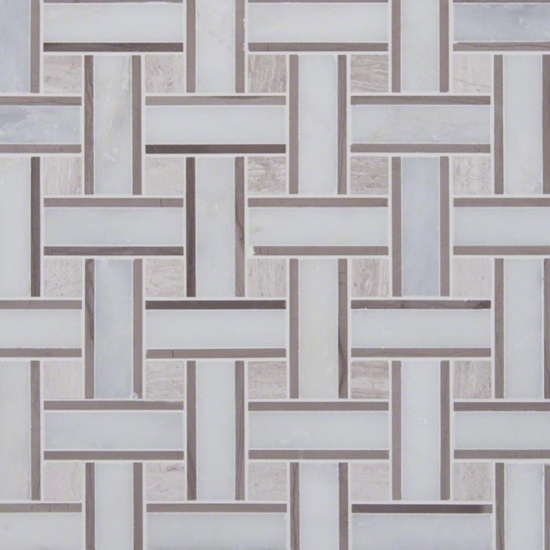 Featured: Renaissance Basketweave Pattern
For this backsplash design, honed Abarabescato Carrara and white oak marble work together to emphasize the linear nature of the basketweave look—but in a streamlined, sophisticated way.
Carrara White Basketweave Pattern Polished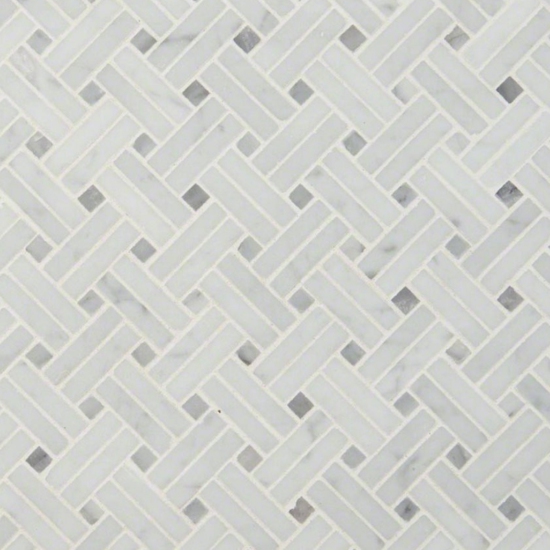 Featured: Carrara White Basketweave Pattern
For a kitchen or bathroom backsplash design that shimmers with streaming natural light, look no further than this luxuriously polished Carrara white marble. Because the tiles are cut smaller, the pattern blends in seamlessly as wall tile in a kitchen or a bathroom.
Remember: Whatever basketweave mosaic you choose to use as backsplash tile, the classic pattern is stylish, unique and sure to stand the test of time.
READ MORE ABOUT MSI BACKSPLASH TILE
6 Brand New Backsplash Tiles For 2017
6 Uncommon Basketweave Backsplash Tiles
6 Unexpected Backsplash Tile Shapes For Your Kitchen