6 Uncommon Basketweave Backsplash Tiles
August 21, 2017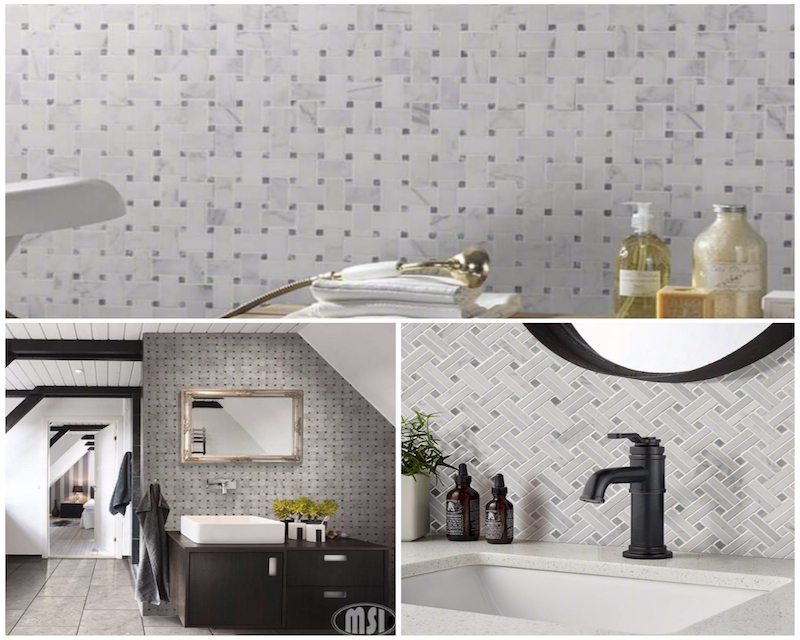 Woven textiles add the classic element of texture to your home's décor. So it's no surprise that modern woven-look tiles also have long-lasting appeal with homeowners and homebuyers alike.
Basketweave tiles composed of natural stone elevate the look even further. These durable tiles are available in neutral tones that suit any color scheme and serve as the perfect backdrop to make your design shine. For inspiration on how you can put this intriguing pattern to work in your space, check out these six uncommon basketweave tile selections.
Arabescato Carrara Basketweave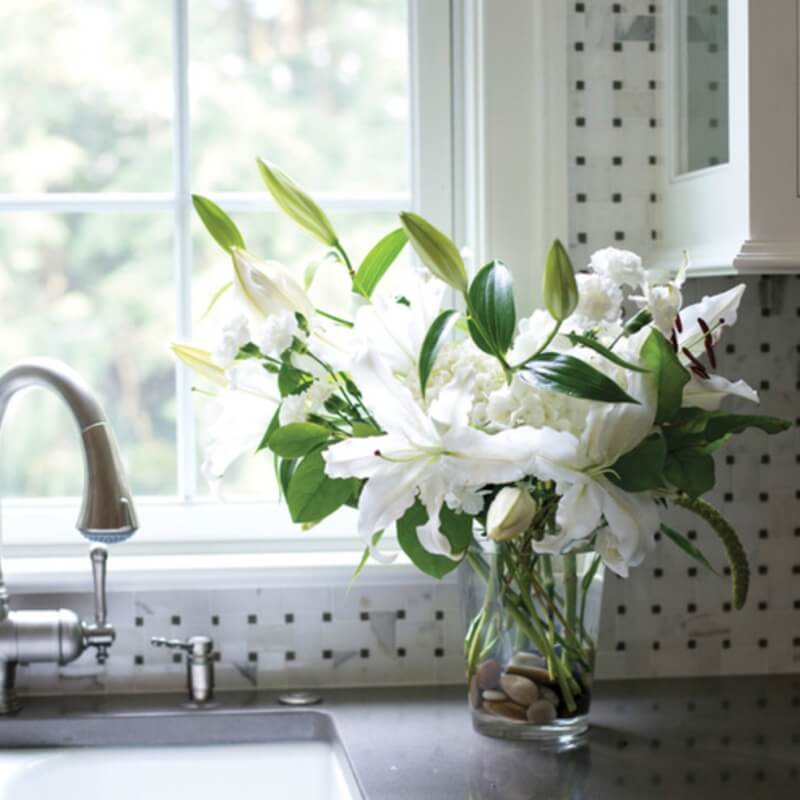 Get this look with MSI's Arabescato Carrara Basketweave (Photo Credit: Houzz)
If you crave classic marble, look no further than Arabescato Carrara Basketweave. This white stone with gray tones and black accents is a timeless look for any style aesthetic, without being an overpowering pattern. This backsplash tile blends in beautifully with the featured kitchen design, from the white cabinetry to the gray quartz countertops.
Calacatta Cressa Basketweave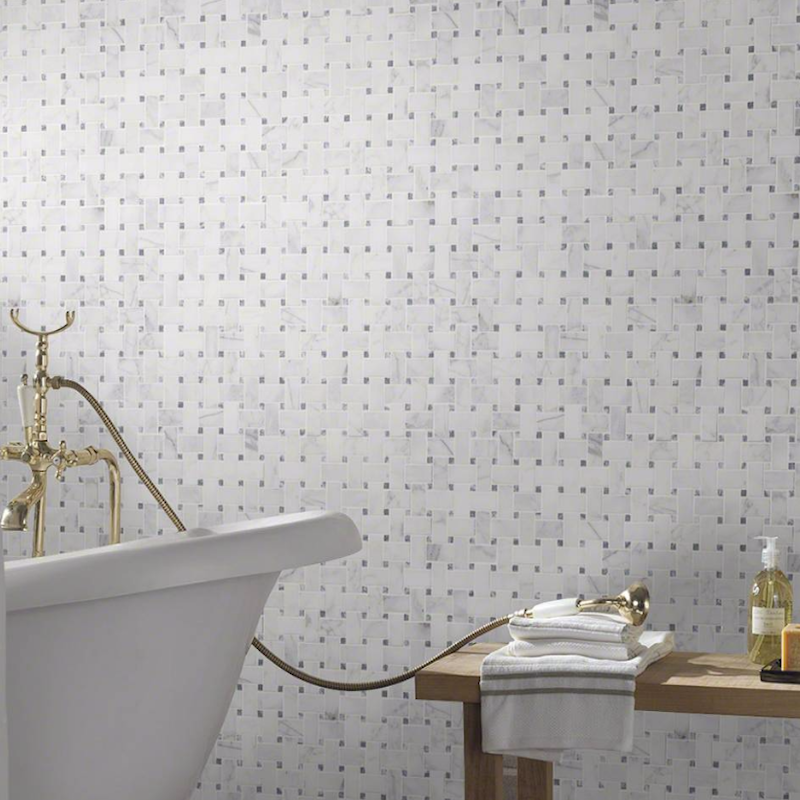 Featured: Calacatta Cressa Basketweave
Calacatta Cressa Basketweave is also composed of white marble, but with gray tones and accents. With its softer hues, this beauty works well in both traditional to contemporary designs. For example, the marble wall tile lends elegance and beauty to this bathroom.
Tundra Gray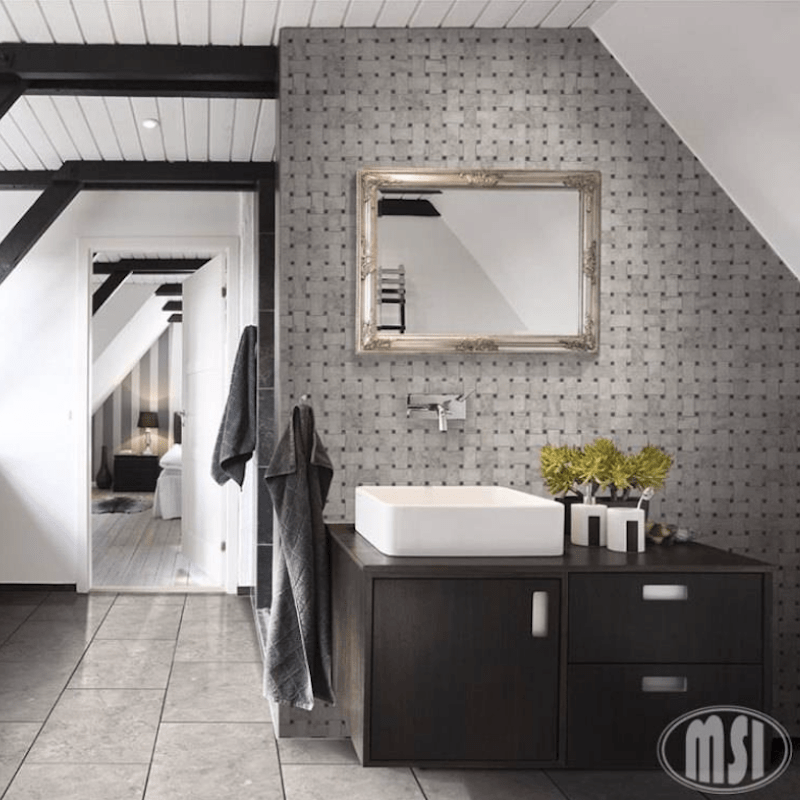 Featured: Tundra Gray Basketweave
If you want a timeless stone in a contemporary pattern, then turn to Tundra Gray Basketweave. The gray marble with beige tones and gray accents hails from Turkey, and its neutral tones make it an excellent choice for highlighting this transitional bathroom. The ornate gold mirror and contemporary brown vanity with a modern white sink all pop against the patterned tile.
Carrara White Basketweave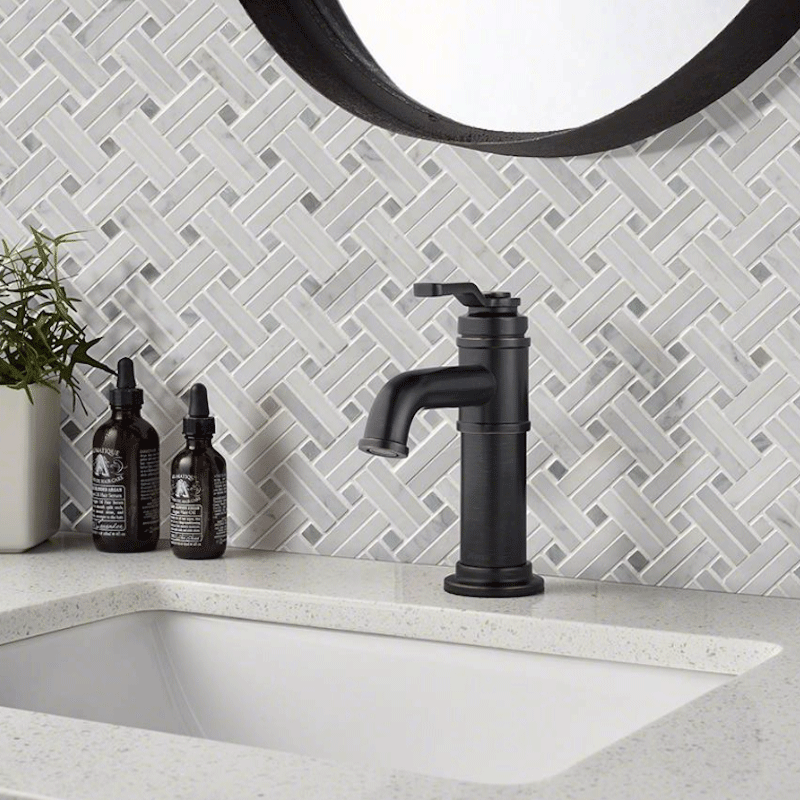 Featured: Carrara White Basketweave
For a more modern, elongated pattern, look no further than Carrara White Basketweave. This frosty white Italian marble with gray tones and accents is a fantastico choice because of its elegance, interest, and movement. To keep this backsplash tile as the focal point, this bathroom features a simple mirror, an oil rubbed bronzed faucet, and a few accessories.
Tuscany Alabstrino Basketweave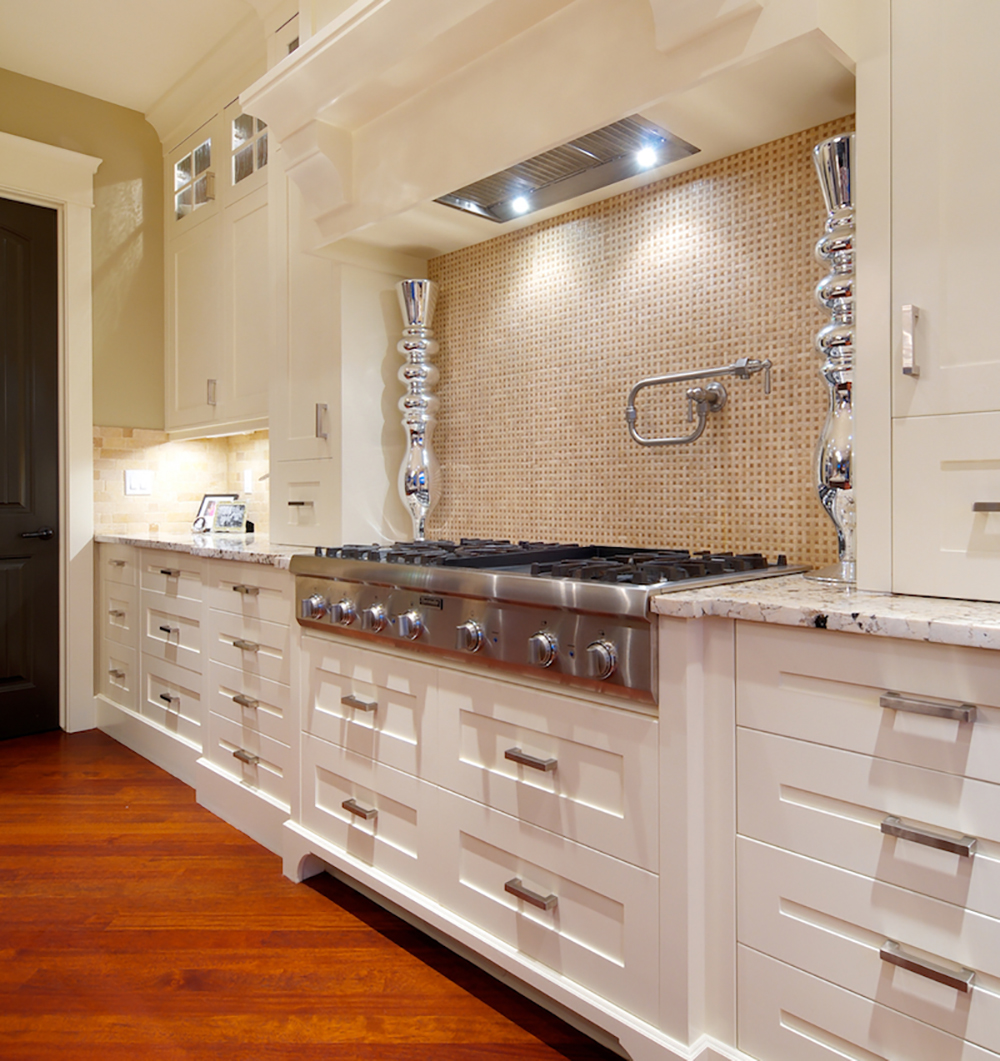 Create this look with MSI's Tuscany Alabastrino Basketweave (Photo Credit: Houzz)
If you prefer tones in the tan family, then Tuscany Alabastrino Basketweave could be just what your design needs. This elegant travertine tile from Turkey is a mixture of charming creams and beautiful beiges. Because it's honed and pre-filled for cleaning ease and low maintenance, you can even feature it as a kitchen backsplash or to highlight your stovetop, as in this cooking space.
Crema Arched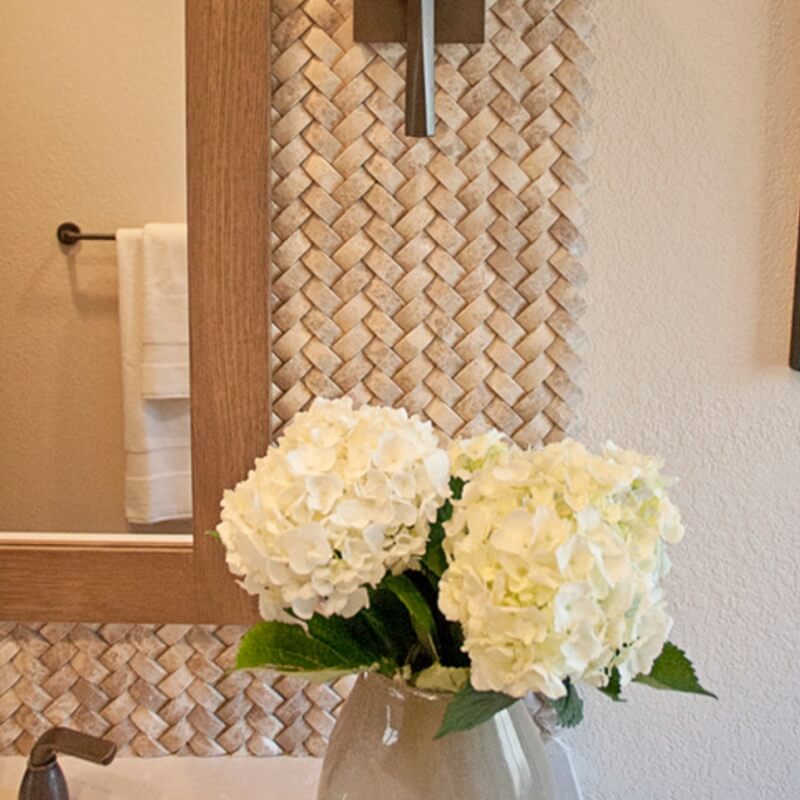 Recreate this look with MSI's Crema Arched Herringbone (Photo Credit: Houzz)
A three-dimensional tile will give your room a distinctive style like no other! Crema Arched Herringbone is a light beige marble in a curved design that elevates the woven pattern. Plus, it comes in mesh sheets that make custom installations a cinch. This simple, monochromatic design might fall flat, were it not for the textured basketweave tile.
These are just some of the many backsplash tiles offered by MSI. But don't restrict yourself to installing these high-end looks on the wall only. You'll also find many basketweave tile floor ideas online for more inspiration. You can also try on even more options by checking out MSI's Kitchen and Bathroom Visualizer tools.
READ MORE ABOUT MSI BACKSPLASH TILE
6 Brand New Backsplash Tiles For 2017
6 Unexpected Backsplash Tile Shapes For Your Kitchen