6 Brand New Backsplash Tiles For 2017
July 23, 2017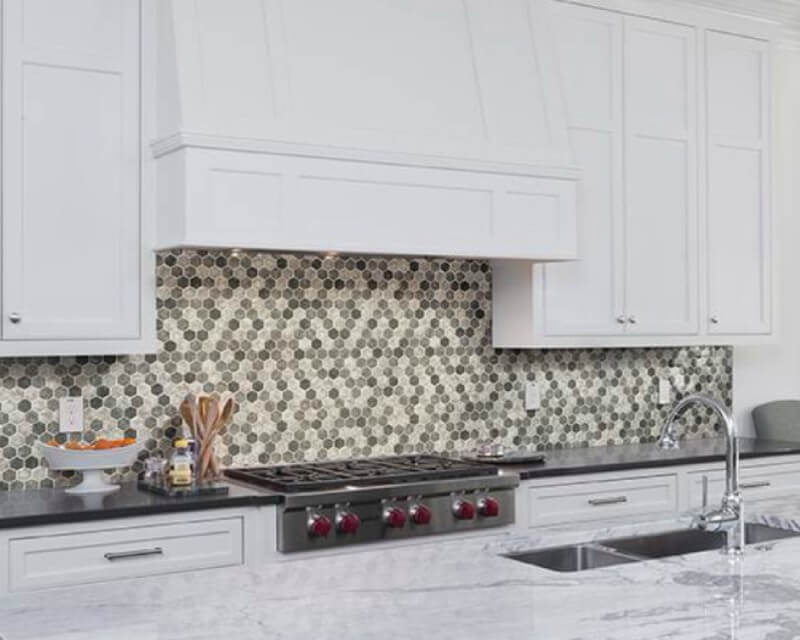 Nothing gives a room an elegant upgrade or fun pop of color and pattern like a tile backsplash, surround, or accent wall. Not only does tile protect areas—never worry about tomato sauce splashing on painted walls again—but they also add yet another design element that makes your home unique.
With that in mind, MSI introduces our brand new line of decorative elements and wall tile for 2017, and there's something to fit every budget and design aesthetic. Best of all, we're rolling out our gorgeous Stik Wall-Tile collection, which requires no grout or thin-set but looks just like heavy-duty materials.
All the 2017 choices, which tiles make your home look more expensive, can be viewed on the New Products page. But here are six of our favorites.
Alaska Gray Pebble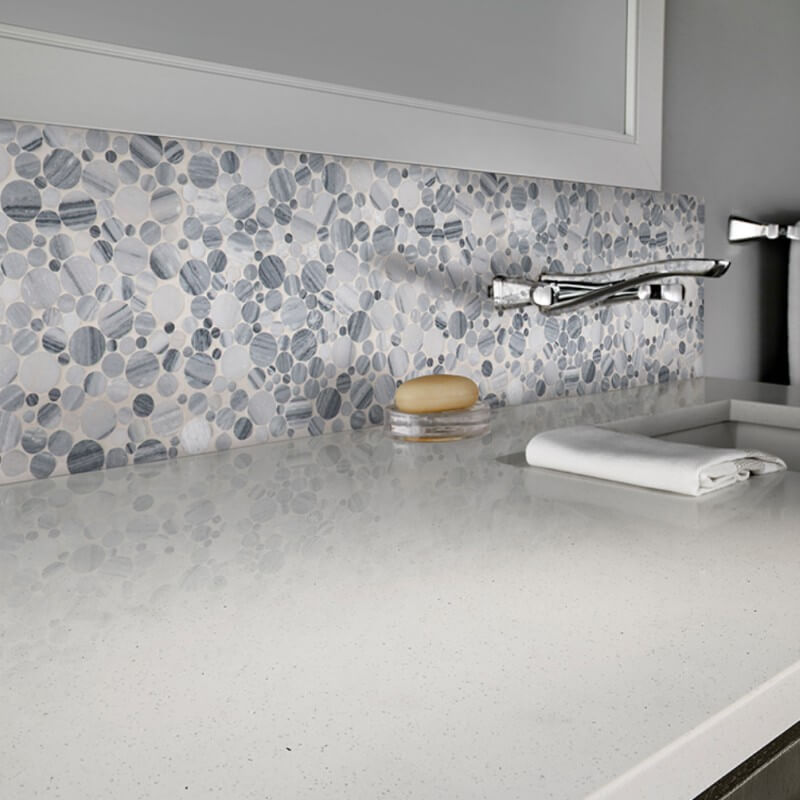 Featured: Alaska Gray Pebble Polished Marble Tile
No, you're not seeing things! Those really are polka dots on tile. The Alaska Gray Pebble Polished Marble Tile is a polished mosaic tile that offers gray and white marble circles, a wow factor that combines classic marble with a contemporary design.
This tile will light up kitchens, baths, and even laundry areas—anywhere that yearns for an eye-catching design.
Best of all, Alaska Gray Pebble is neutral enough to work well with both bold and subtle colors. It looks great behind stainless steel ranges and atop white or even dark cabinetry.
Calacatta Cressa Leaf Pattern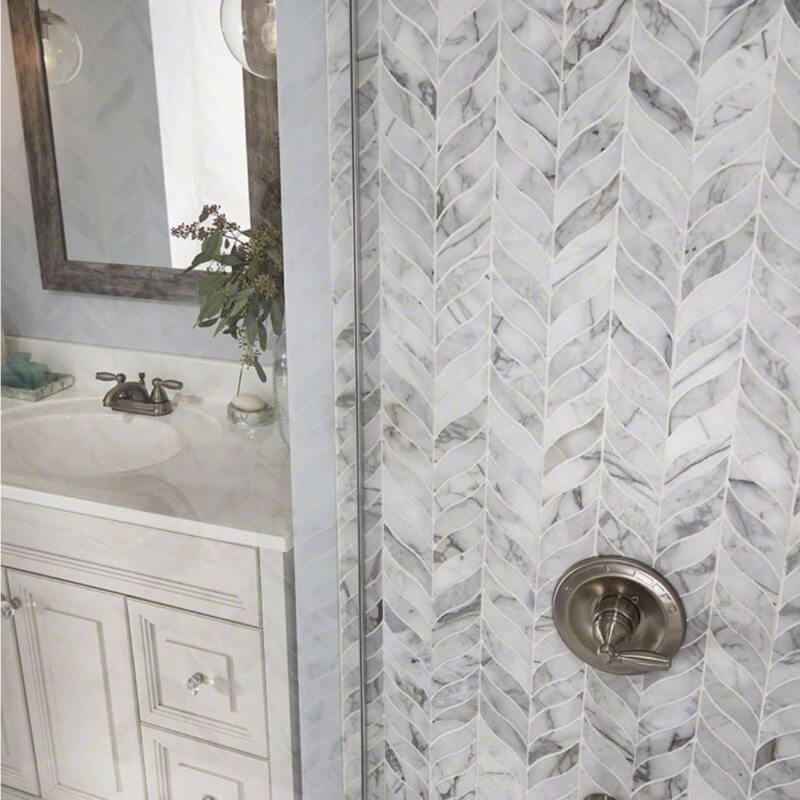 Featured: Calacatta Cressa Leaf Pattern Marble Tile
Calacatta Cressa Leaf Pattern Marble Tile takes a classic gray marble and cuts it into a leaf pattern, giving modern flare to the ancient stone. Install these unique tiles on kitchen backsplashes atop white cabinets, or make your tub surround the focal point in your bathroom.
This tile plays well with other natural stone tiles in MSI's inventory, so don't be afraid to pair it with other products, such as square marble tile on your shower floor or left-pattern tile on the stall wall.
Chantilly Stax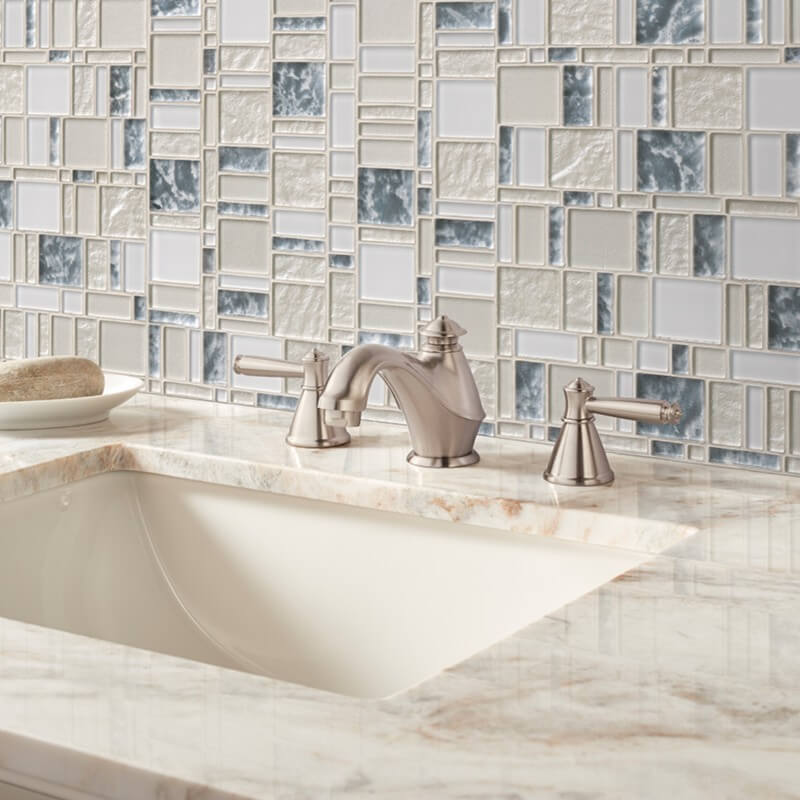 Featured: Chantilly Stax Glass Mosaic Tile
This incredible tile combines soft creams and grayish blue glass in various-sized squares and rectangles. Brighten dark rooms or make your bathroom look bigger with light-reflective Chantilly Stax Glass Mosaic Tile. It's perfect for bathtub surrounds, shower walls, or even an accent stripe on stall walls.
The mix of neutrals in Chantilly Stax makes it an easy partner for all sorts of marble, granite, or even stainless steel counters. It adds complexity to white kitchens and a luminous glow to kitchens or baths with dark cabinets.
Golden Honey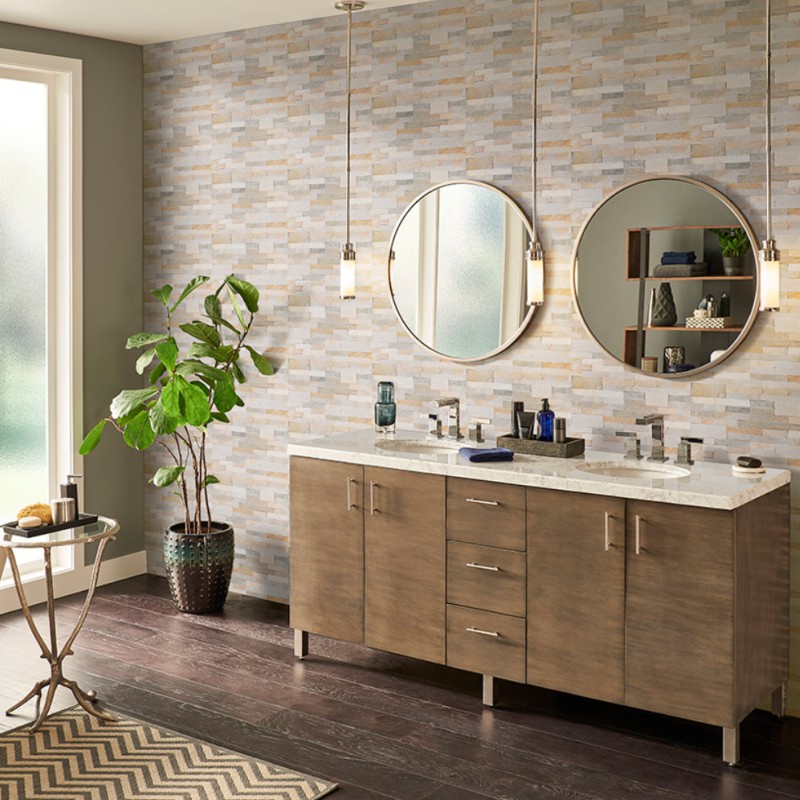 Featured: Golden Honey Stik Wall-Tile
Golden Honey Stik Wall-Tile is a soothing and natural blend of whites, golds, honey, and grays. And believe it or not, you can leave the grout and glue on the hardware store shelf. Just peel and stick this easy-install tile on backsplashes, accent walls, and shower stalls. Your guests will think you hired a pro!
Donna Teal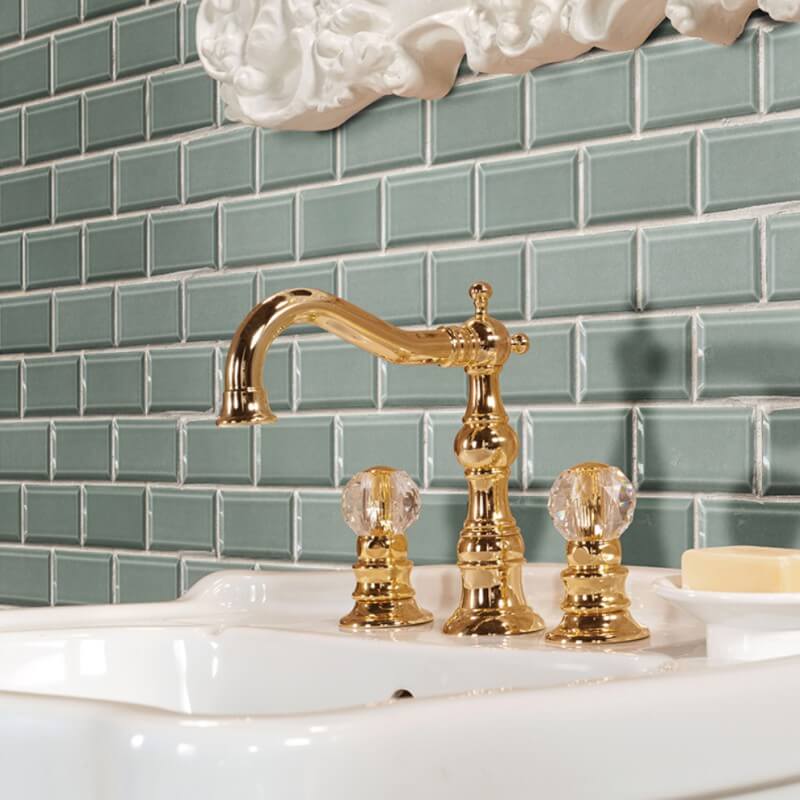 Featured: Donna Teal Subway Tile
Donna Teal Subway Tile is both beautiful and functional. Its blue-green hue is complemented by beveled edges that give the tile a shadowy, 3D texture.
Pre-assembled on a mesh backing, installation of this tile is a snap. Pro tip: To add your personal design stamp, pop out and replace a few tiles with accent pieces, giving the tile a custom look. These subway tiles are great in bathrooms, creating a retro look; they also make a great kitchen backsplash tile.
Wavy White Dymo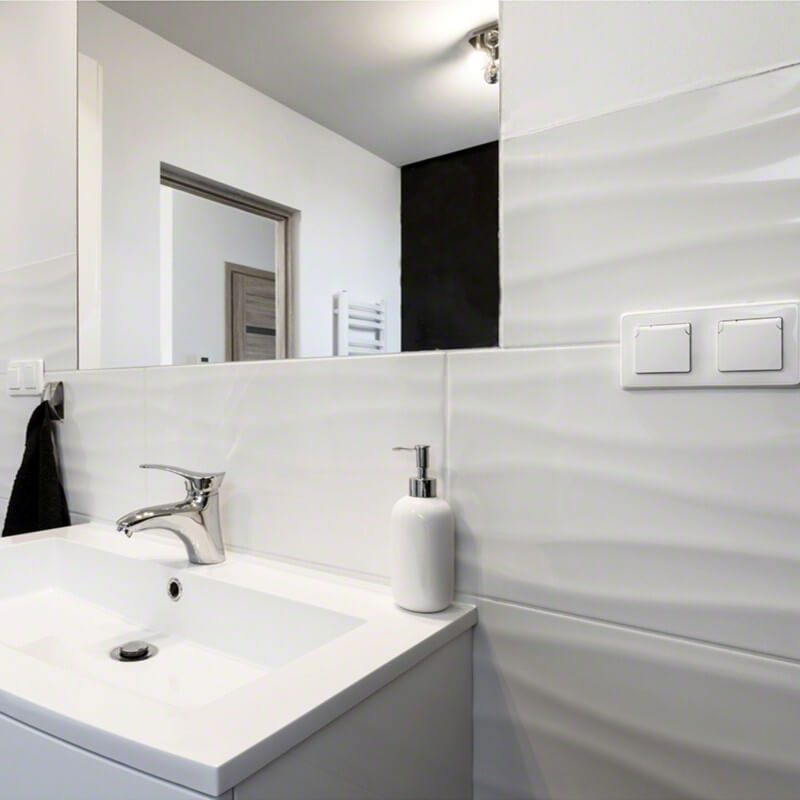 Featured: Wavy White Dymo Ceramic Tile
If you love the movement of the sea, Wavy White Dymo Ceramic Tile may be your favorite. This white ceramic tile looks just like ocean waves, creating movement and shadows and instantly becoming a focal point of any room.
This curvaceous beauty is gorgeous in bathrooms behind a white pedestal sink. And if your white kitchen needs a little kick, install this tile on the wall of your kitchen island or breakfast bar.
Our favorites are just the tip of the iceberg when it comes to tile selection at MSI. So when you're ready for a fresh look, check out our vast selection of new backsplash and wall tile products.
READ MORE ABOUT MSI BACKSPLASH TILE
6 Uncommon Basketweave Backsplash Tiles
6 Unexpected Backsplash Tile Shapes For Your Kitchen