Pros And Cons Of Using Garden Rock In Flower Beds
June 27, 2022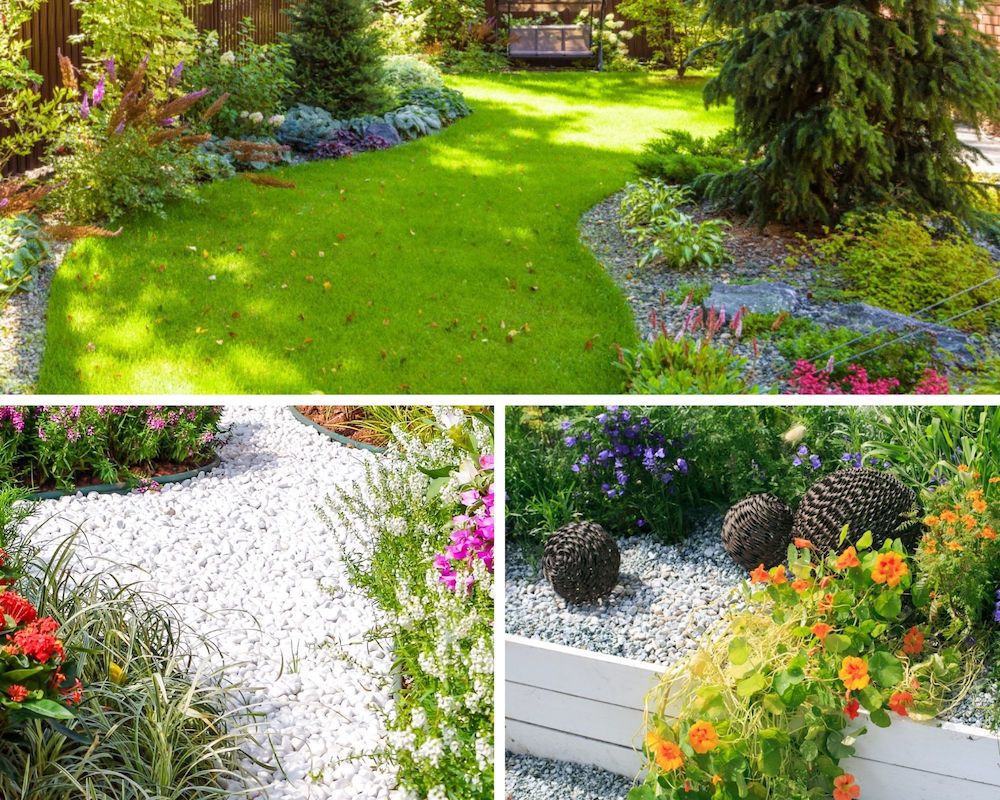 You want the outside of your home to look as good as the inside, right?
Whether it's ensuring you have the right fencing on your property, a well-maintained lawn, or even flowers that lift your mood and spirits—most homeowners want the best for their house's exterior.
When we look at flower beds specifically, we typically have to options: mulch or garden rock.
Rock flower beds are a part of landscape design that showcase rocks, stones, or small boulders. Many homeowners face the choice of which stone variety to choose, as there are so many, some of which include: cobblestone, river rock, lava rock, pea gravel, polishes pebbles, boulders, and other stones.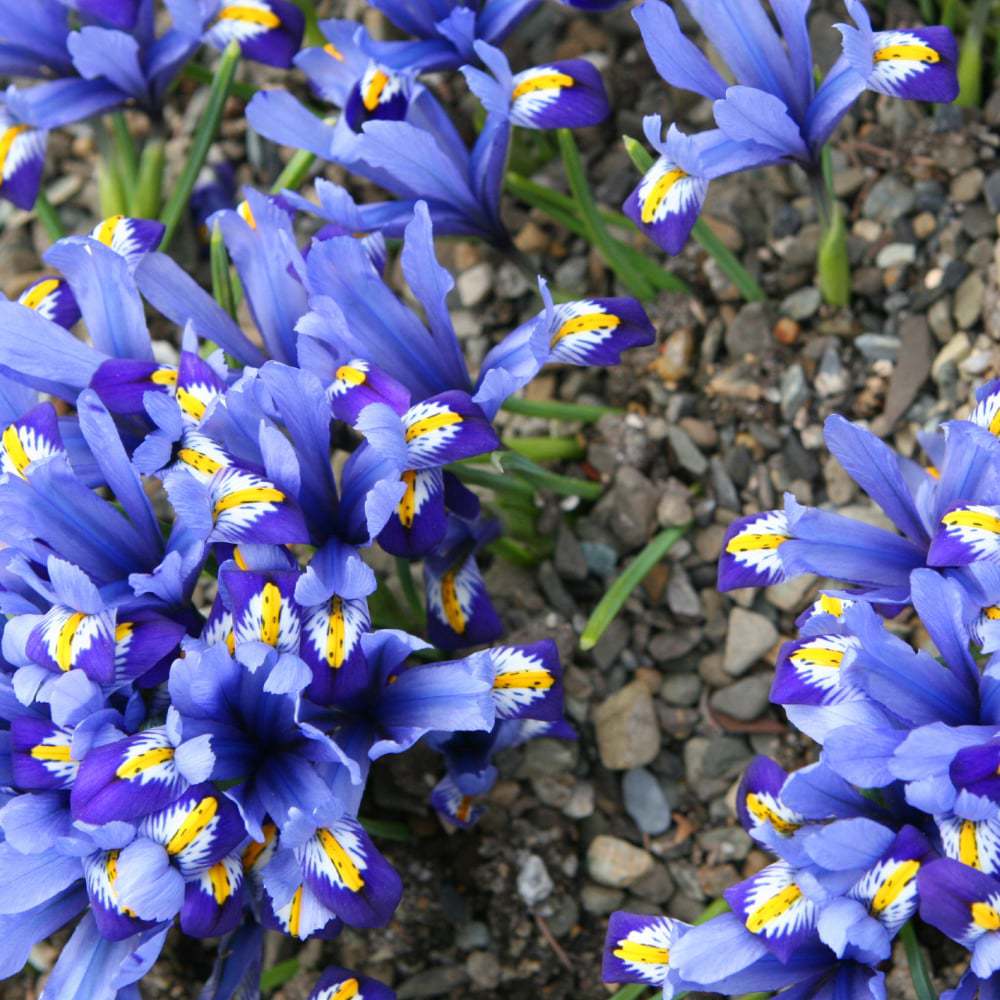 If you're unsure if a rock flower bed is really right for you, then take some time to explore the pros and cons of having one over mulch. In this article, we will explore both to help you reach your conclusion.
First off, garden rock beds are highly durable. Since the stones do not decay or decompose in elements like harsh rains or snow, they last year after year without the need for replacement. Mulch, on the other hand, typically needs to be replaced annually or more, whereas natural stone could very well outlive your garden!
Second, rock flower beds offer a myriad of design options. Whether you're wanting to select brightly colored stones to contrast darker foliage or lighter stones that emanate in the sunlight—you have a bevy of options at your fingertips. Garden rock comes in all shapes, sizes, types, colors, and varieties. You can change the exterior of your home just by selecting a strong garden rock pattern in your garden areas. Just imagine the possibilities—there are so many, you may get a headache!
As you'll see in this video, colored polished pebbles add an amazing decorative ambiance to any outdoor space. These pebbles in particular help protect the soil from extreme temperatures while maintaining a "natural look" to your garden and area.
Third, natural stone has a practical and scientific purpose by helping minimize erosion and keeping soil in place. While you may have to readjust stones every so often because they sink into the soil, you won't have to worry about your garden bed eroding in harsh weather conditions. Basically, rocks give soil something to hang onto, which is very useful in heavy rains or times when there's significant water runoff. How nice that these serve a real practical purpose as well as an aesthetic one, too.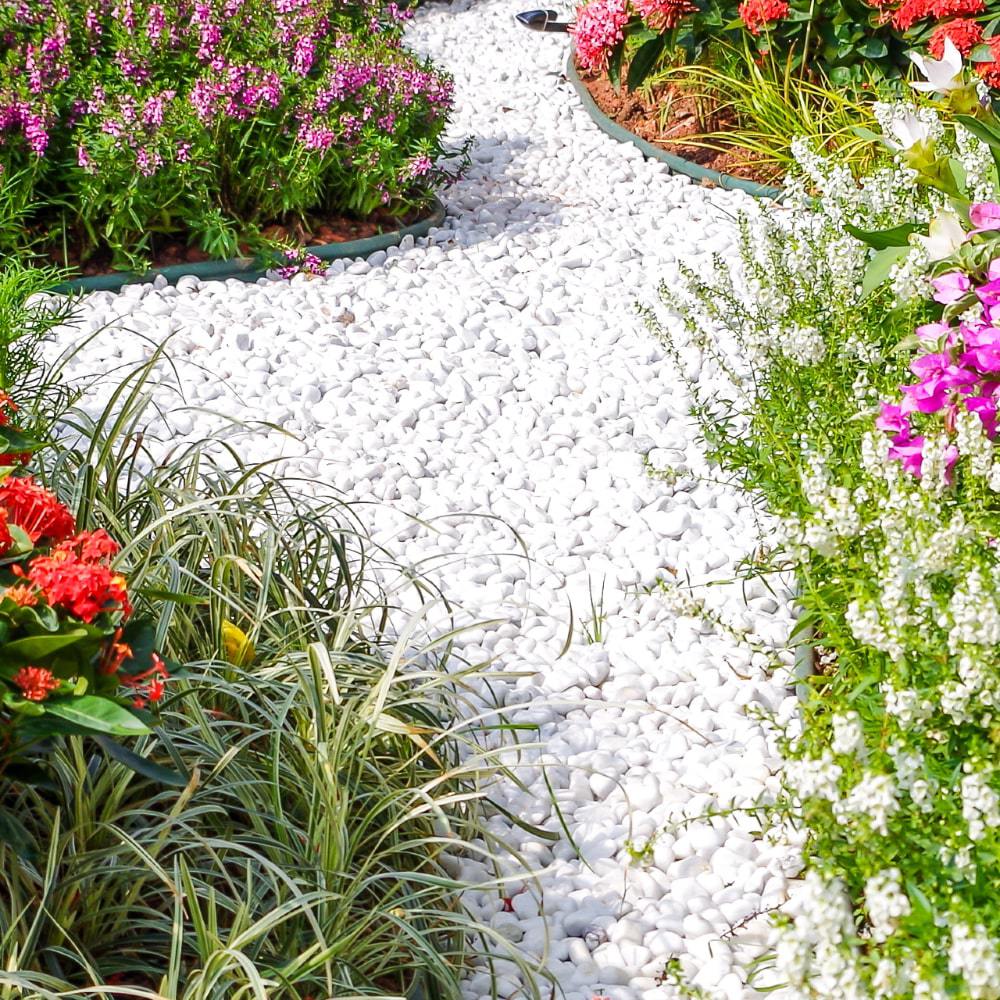 Fourth, landscape stones are low maintenance. This is especially good news for busy, working people who may not have oodles of time to work in the garden. Because rocks are not easily disturbed by wind, pets, or foot traffic, their appearance is maintained easily. Furthermore, rock beds can keep weeds away—although not entirely, so it is valuable to fertilize every so often.
Fifth, using rocks in your landscape design can also help you save money, since you do not need to replace them year after year. Rocks may be a financial investment upfront, but the money you save with them being so steady and reliable is phenomenal. Additionally, rocks don't attract pests—and this is fantastic news for all of us who dislike bugs destroying our beautiful gardens. Rocks also help prevent snails and slugs from reaching plants and destroying them. Basically, a rock bed acts as a fortress for your flowers, whereas mulch requires a lot more attention.
And sixth, rock beds made of pebbles are fire-resistant, so they are a great option to place outside your home, especially if you live in a climate more prone to wildfires.
While there are many advantages of incorporating rock landscapes into your home's exterior, there are some drawbacks, as well. For instance, rocks don't particularly aid plant or soil growth, unlike mulch varieties. (Yes, rocks may protect it and prevent erosion, but there aren't natural nutrients that actually help the surrounding plans blossom, bloom, and grow.)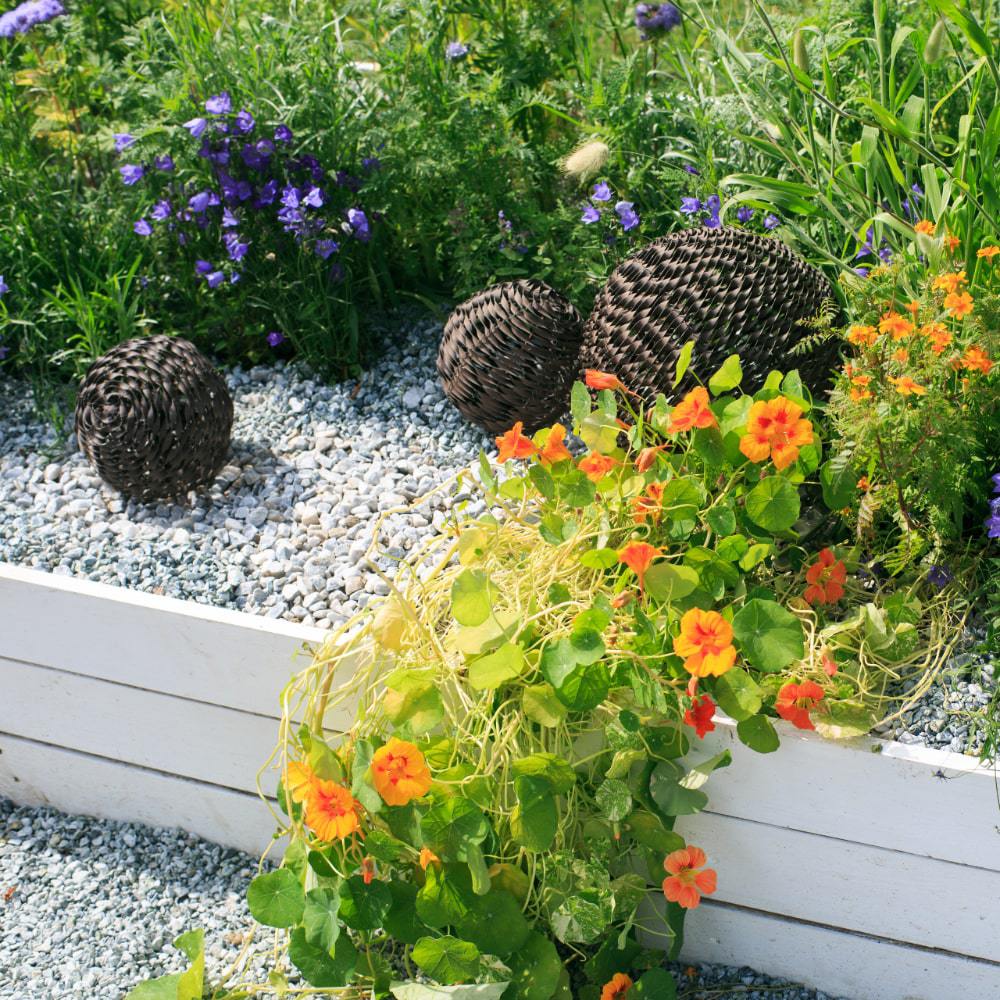 Additionally, some rocks can raise the temperature of the surrounding area, causing the plants to become stressed or thirsty. Nearby trees prefer acidic soil, but rock beds produce alkaline soil, so you may have some adverse effects on your property's trees, depending on their location.
Finally, removal of rock beds must be done by hand and manually, which can be exhausting and tedious, especially if you have a lot of them.
Overall, you must decide whether garden rock or mulch is best for your area. However, the decorative options with rock are many and exciting if you have an aesthetic eye. Deciding whether to choose larger boulders or smaller pebbles is a major decision, as is whether to source locally. (Many homeowners like to find local stone for the all-natural look, as it blends in with the rest of the ambiance.)
Garden bed rocks have the capability of creating a uniqueness in your outside space, serving as a focal point. Onlookers' eyes go immediately to your rock beds and then move outward to appreciate the rest of the space. They can hide undesirable home-like elements such as drainpipes and even incorporate lighting behind them—especially the larger boulders. This can create a fantastically flawless look and feel during evening hours, making your garden more striking.

The decision is yours with the information before you. With its advantages of eliminating erosion and withstanding harsh weather conditions to the inconveniences of having to move natural stone by hand—this is a choice only you can make. Maybe you're wanting to create a Zen oasis in your backyard or call attention with larger boulders on your front lawn.
Regardless, there are plusses and minuses for anything but the magic and wonder of garden rock continues to delight homeowners everywhere.
MSI is a proud innovator in the world of outdoor landscape design. Whether you're seeking rock bedding to secure your flower beds or wanting the best option for proper water irrigation, we are your top source and proud to be of assistance. Contact us and let us answer any questions you may have about your outdoor landscaping concerns. We look forward to helping you create the home or your dreams.
For immediate assistance, chat with us in the box below!