Tile Style: Textured Wall Tile Ideas For Every Room
January 04, 2018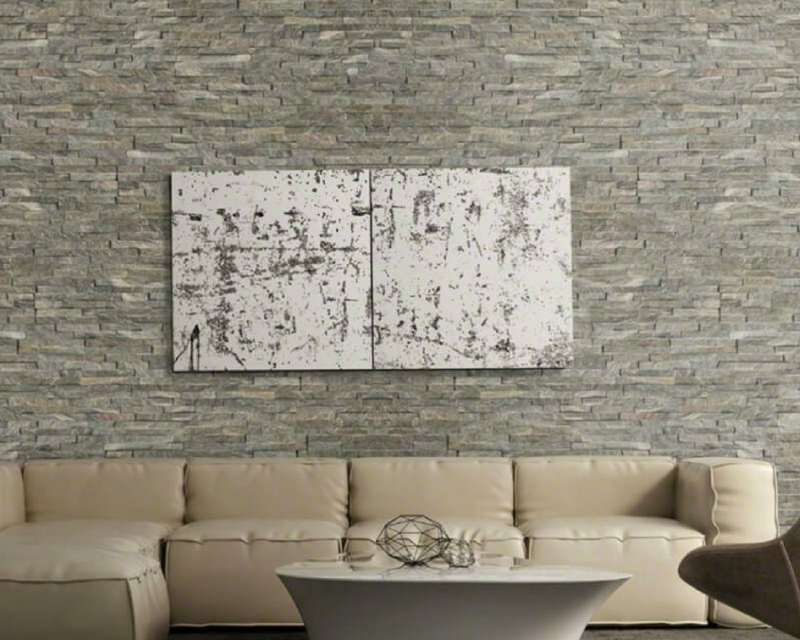 When it comes to designing a room with lots of character, don't neglect the walls! One of the hottest trends in interior décor is texture, and your walls are prime real estate for showing off your sense of flair. MSI's 3-D wall tile is not just excellent as backsplash tile; they can help you create a spectacular accent wall, fireplace surround, or even cover the whole room with touchable texture.
What's more, you don't have to be a pro or hire one to get the look you crave. The tiles featured in this article come in pre-assembled panels, which makes installation easy and quick. You may love your tile project so much, you'll want to incorporate it into every room in the house!
Charcoal Pencil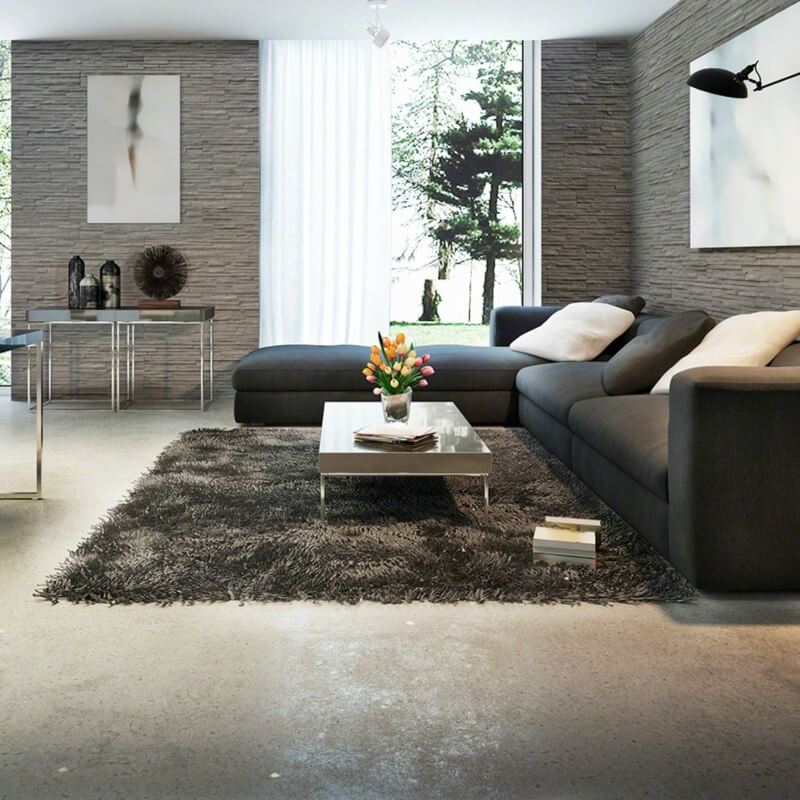 Featured: Charcoal Pencil Stacked Stone
If you thought a stacked stone wall was just for the home's exterior, or for rustic décor, think again. Charcoal Pencil Stacked Stone offers an elegant, refined texture that looks great in contemporary or traditional designs as well. The thin, mid-tone gray natural stone veneer is easy to match, and it's also easy to install. MSI's ledger panels fit together like puzzle pieces. Cover one wall, or cover your whole room — you'll be surprised at how fast the process can go.
Golden Honey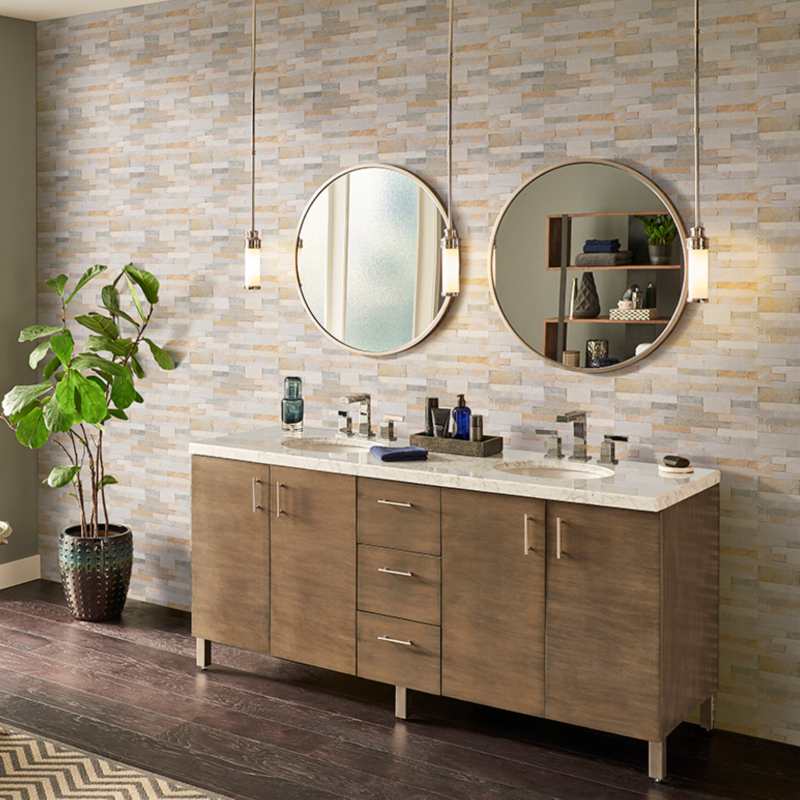 Featured: Golden Honey STIK Wall-Tile
Love the look of stone veneer, but not the time and labor it takes to install? And what about the mess! Forget everything you know about stone ledger panels. Golden Honey STIK Wall-Tile from MSI is available in peel-and-stick wall tile panels — no grout or adhesive required! These panels are crafted from natural split-face quartzite, not an imitation. Despite how easy they are to install, your project will stay beautiful for many years. Your guests will be so impressed by your DIY skill!
Canyon Cream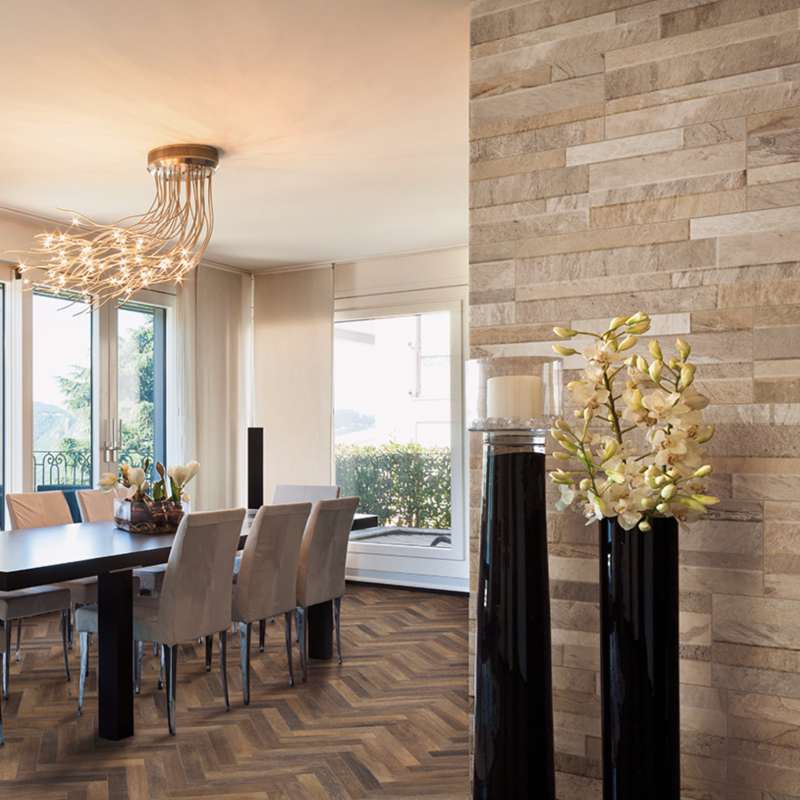 Featured: Canyon Cream Dekora Porcelain
Natural stone panels look great both indoors and out, but we've made them even better. Canyon Cream Porcelain from the Dekora series offers everything you love about stone veneer, with next to no maintenance. So, if your touchable, textured walls are just a little too touchable, or if your backsplash tile gets splashed, cleanup is a breeze.
White Brickstone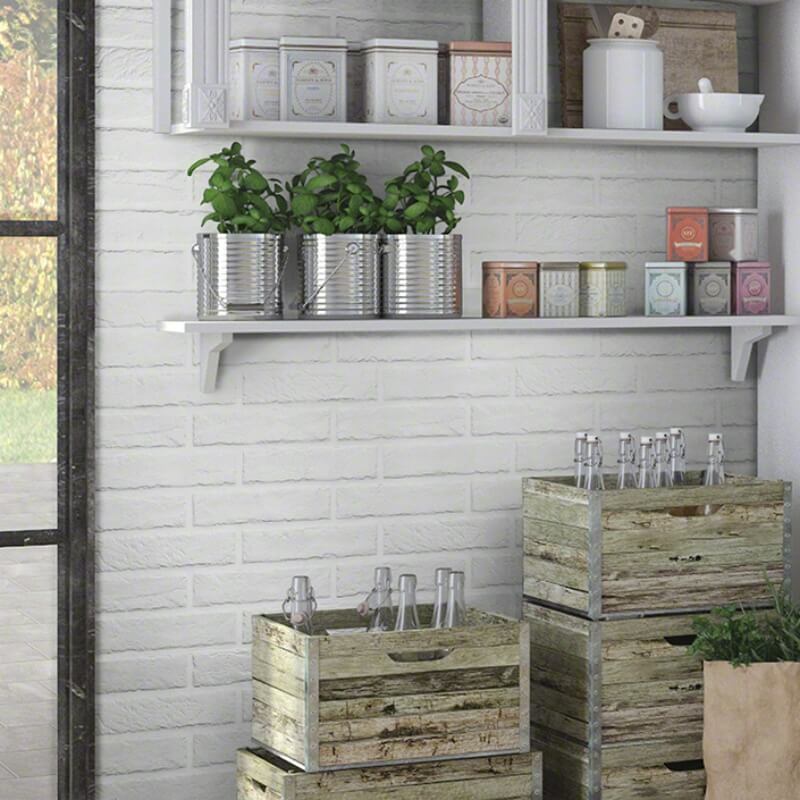 Featured: White Brickstone Porcelain
If your home is not blessed with exposed brick walls, you can still get the cottage-style look of painted white brick with White Brickstone Porcelain tiles. Available in a versatile 2" x 10" size, these tiles are even better than real brick because they'll never need re-painting. If you're choosing a bathroom wall tile, or a kitchen backsplash tile, this is an interesting alternative to subway tiles.
Adelia Viso White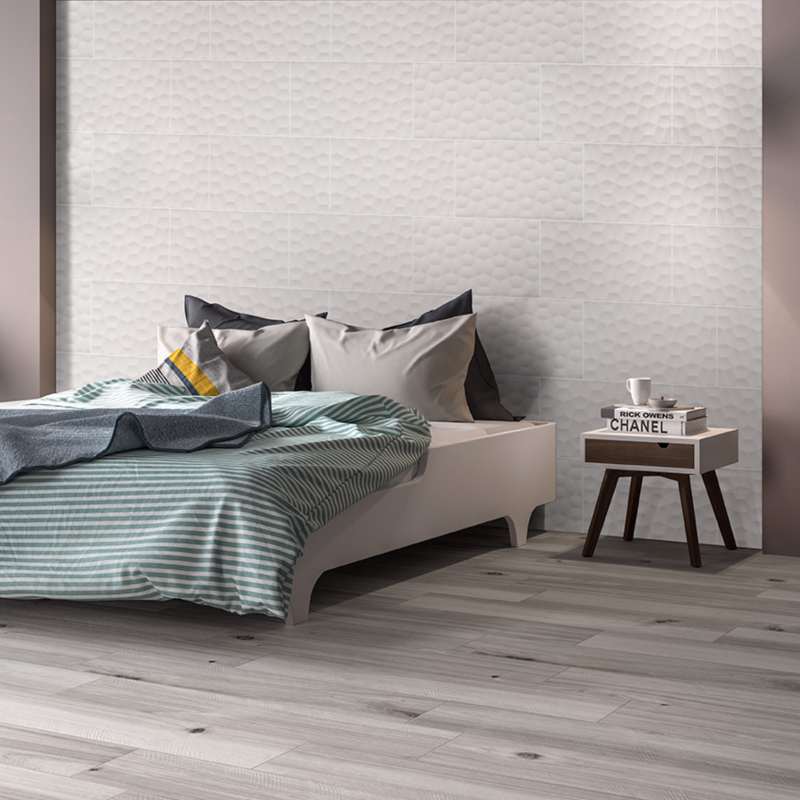 Featured: Adella Viso White 12x24 Satin Ceramic
Looking for just the right wall covering to take your contemporary décor to the next level? Adelia Viso White 12x24 Satin Ceramic tile has an eye-catching ripple texture reminiscent of hammered metal. The large-format 12" x 24" tiles make it easy to cover an entire accent wall in nothing flat, and the soothing matte finish brightens up the space with a sophisticated aesthetic.
Intrigued by the possibilities? We invite your to visit MSI's web gallery to see the incredible variety of wall tile we have available, both textured and flat, large-format and petite mosaics. MSI's stacked stone visualizer is a fun way for you to imagine what you can do with your own space, so stop by and let your creativity shine.