Essential Tips For Glass Backsplash Tile Installation And Care
December 11, 2017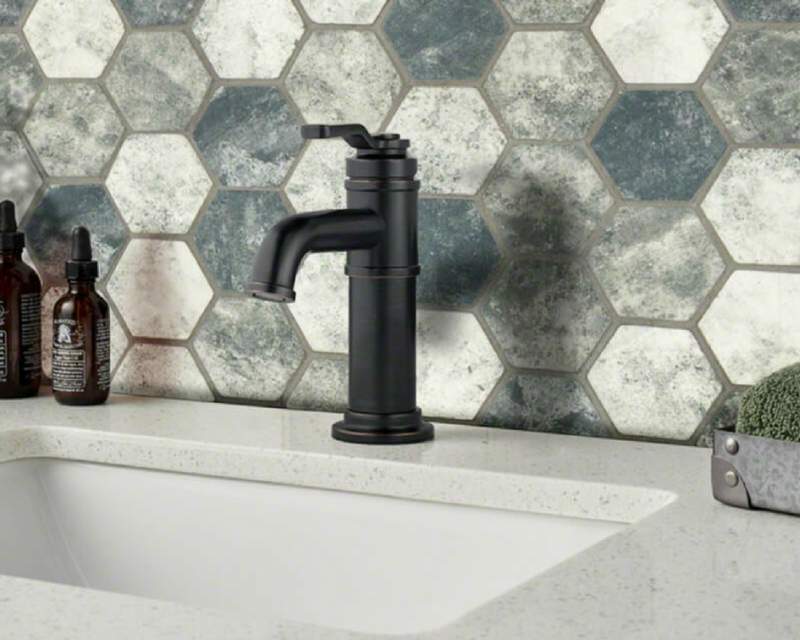 Glass is a versatile material, when it comes to home décor. Crystalline and dimensional, textured, sparkling, and colorful, glass tile is one of the simplest, most easy-care surfaces you can use within the home. Glass tile in the shower and behind the kitchen backsplash are gaining in popularity every year, and can be found in tile mosaics that look like other materials such as stone or ceramics — but all have the durability and long-lasting beauty of glass.
You may be wondering how to install glass backsplash tile, but it isn't much different from any other type of wall tile. Many of MSI's glass tiles come in pre-meshed mosaics, which save a lot of time and hassle.
• Measure the area and lay out the backsplash on a flat surface to avoid any surprises later.
• Mix and apply a thin-set mortar directly to the wall with a notched trowel, and let set for 10 minutes before positioning the tile (follow manufacturer's instructions).
• Lay the tile, pressing and wiggling to make sure every tile is firmly attached. If you are using a pre-meshed mosaic, there's no need to use tile spacers.
• Use a specialized glass tile cutter if needed. Often, cutouts for electric outlets and other openings are just a matter of removing individual tiles and cutting away the mesh backing.
• Mix unsanded grout according to manufacturer's instructions and apply with a float trowel.
• Wipe tiles with a wet sponge to remove excess grout, and when dry, polish the tiles.
Keeping your glass backsplash tile clean is generally easy and requires only a few basic items. Avoid any abrasive cleaners; as with any other material, your mosaic will stay beautiful longer if you use the most gentle technique that will get the job done.
For everyday cleaning, use a commercial glass window cleaner or a solution of vinegar and water in a spray bottle. You can also use liquid dish detergent. Wipe with a soft cloth.
Clean hard water stains with a mixture of baking soda and vinegar. Apply the vinegar first with a spray bottle, and sprinkle baking soda on your cloth before you wipe.
Stained grout can be cleaned with a paste of baking soda and water. For tougher stains, try a mixture of ¼ cup bleach to ¾ cup of water. Always scrub with a soft-bristled brush.
Urban Tapestry Hexagon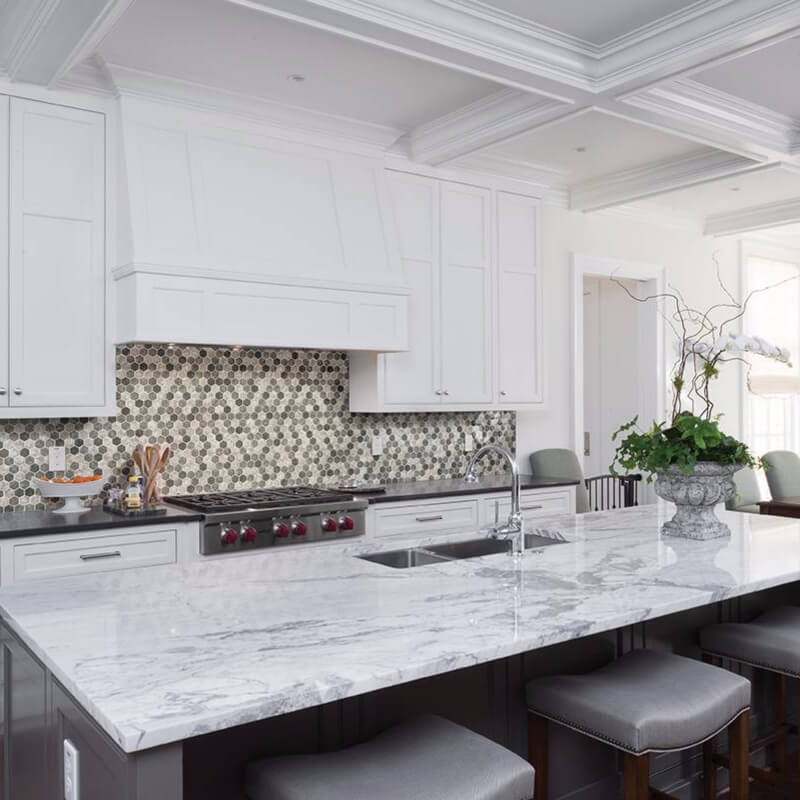 Featured: Urban Tapestry Hexagon 6mm Glass Mosaic
Urban Tapestry Hexagon 6mm Glass Mosaic takes a classic design and gives it a new twist using recycled glass with inkjet printing to create a textured look. It features shades of mottled gray from dark to light, arranged in a random pattern.
Taza Blend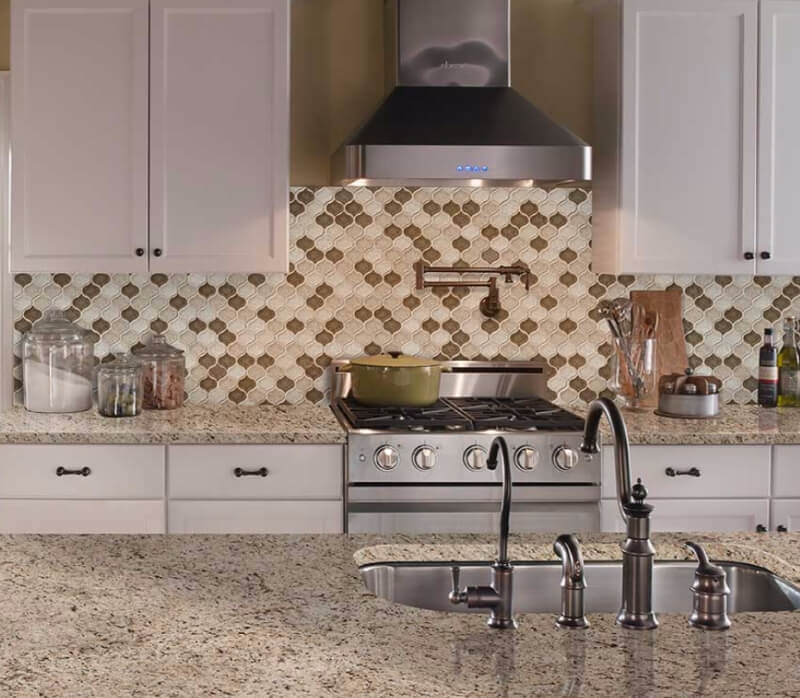 Featured: Taza Blend Lantern 8mm Glass Mosaic
Featuring shades of tan, cream, and brown with a unique shape and crackled texture, Taza Blend Lantern 8mm Glass Mosaic creates backsplash designs that showcase your creativity and style. The varying shades are easy to match with other decorative elements, even patterned countertops.
Fossil Canyon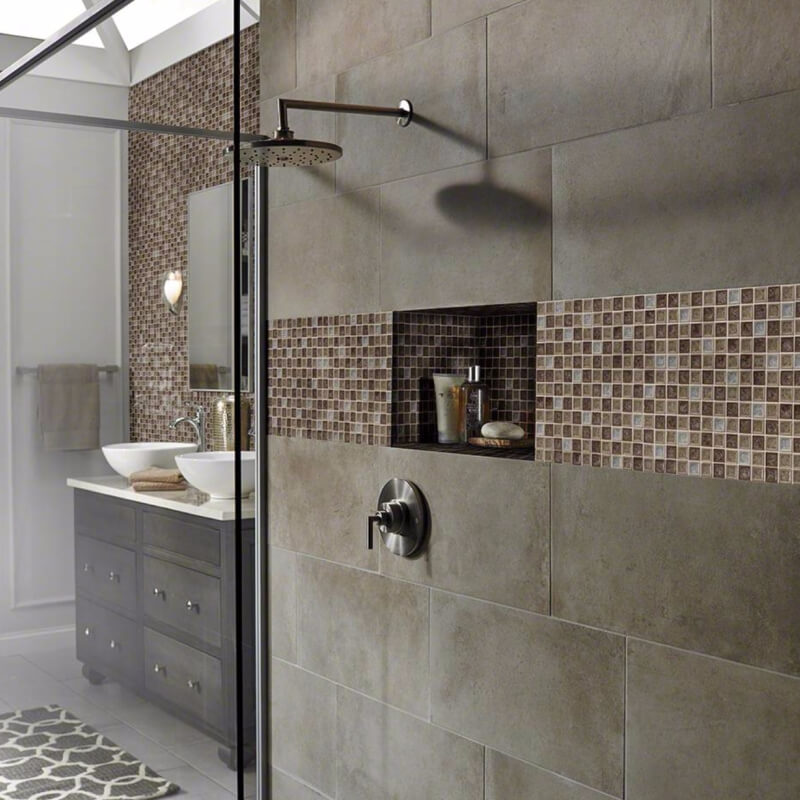 Featured: Fossil Canyon 1x2x8mm Glass Mosaic
The petite 1" square tiles of Fossil Canyon 1x2x8mm Glass Mosaic features a mixture of gray, beige, and brown with a crackled texture. This creates an intricate pattern that works well in small spaces or as an accent stripe with other types of tile.
Champagne Estate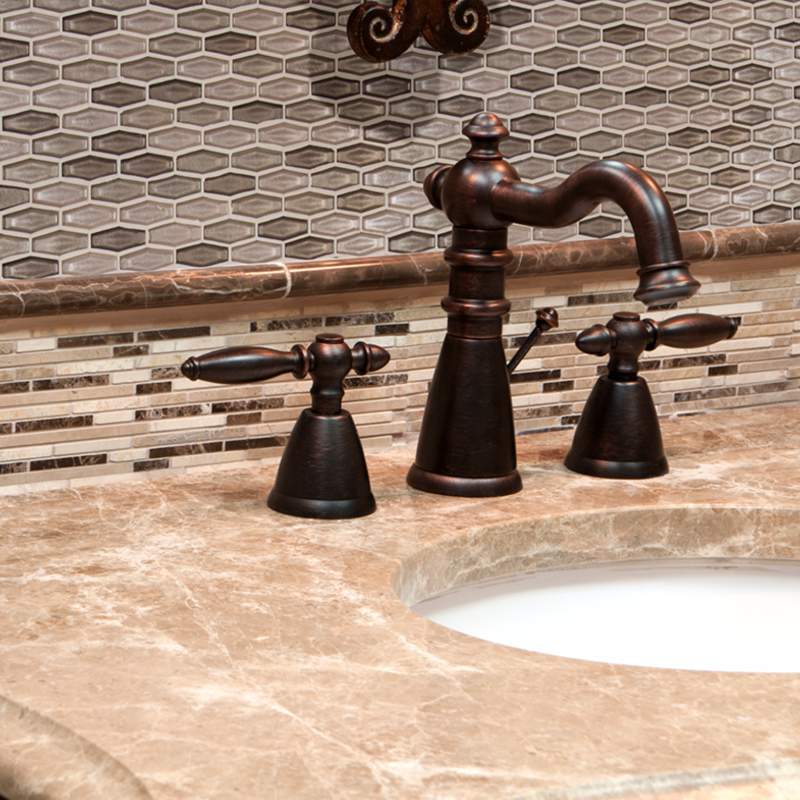 Featured: Champagne Estate 6mm Glass Mosaic
Shimmering shades of beige and brown stand out on this glass mosaic tile, Champagne Estate 6mm Glass Mosaic features an elongated shape that can be installed either vertically or horizontally. Experiment with glass tiles mixed with other surface materials and patterns.
Chantilly Stax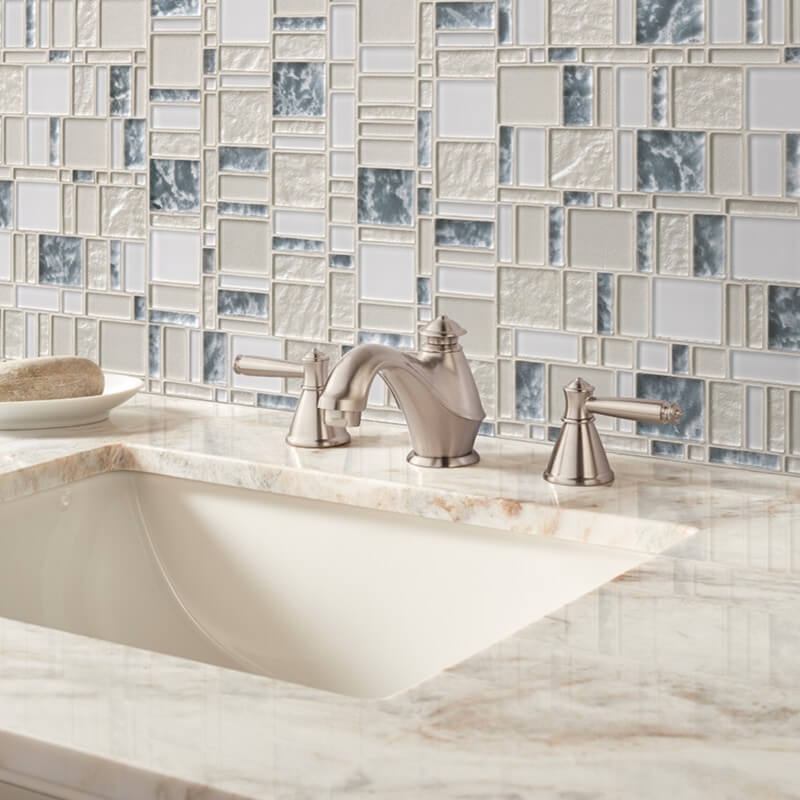 Featured: Chantilly Stax 8mm Glass Mosaic
Chantilly Stax 8mm Glass Mosaic mixes shades of gray and cream, with varying shapes, sizes, and textures, to create an artful masterpiece. This sophisticated combination is very light-reflective, and will brighten any room.
These examples just scratch the surface of the many glass backsplash tile mosaics MSI has available. Whether you prefer bold and dramatic tile designs or would like to use something more subtle and soothing, there's a pattern you're going to love — all with the ease of care you need for your busy lifestyle.
For more detailed information on vinyl flooring, including installation costs for Luxury Vinyl Flooring, visit our website for our entire line of luxury vinyl planks.
Are you ready to get your DIY project started? First, find your glass backsplash tile by reviewing MSI's expansive Glass Tile Backsplash Collection, then find and visit an MSI Backsplash Tile Dealer in your area.
READ MORE ABOUT THE DIFFERENT TYPES OF GLASS TILE
Bold and Beautiful Recycled Glass Backsplash Tiles
Does Glass Backsplash Tile Get Water Stains?