Tips From The Trade: Should You Choose Prefab Quartz Countertops Over Slab Quartz Countertops?
February 01, 2018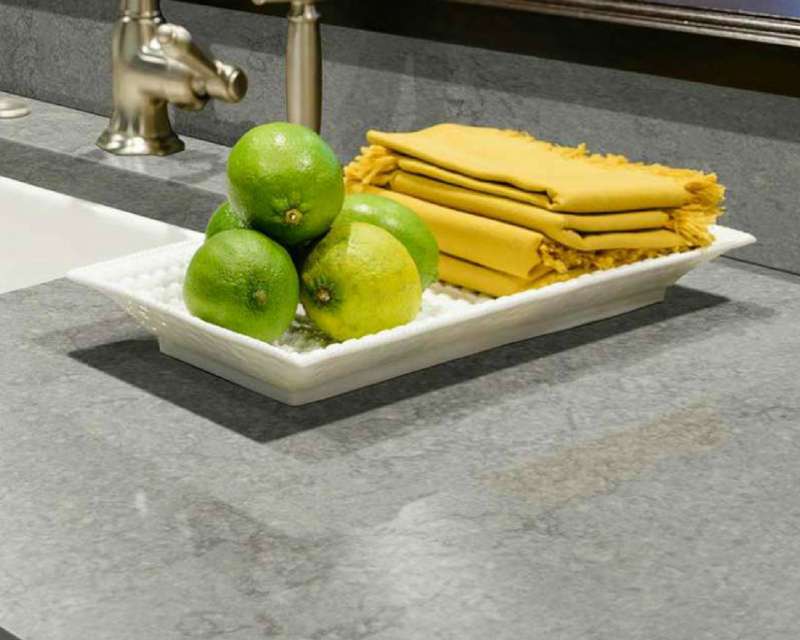 Have you ever wondered how those home makeover shows achieve such fabulous results in such a short time frame? Realistically, there's a bit of creative cinema involved, because full kitchen or bathroom makeovers take more than just a couple of days in real life!
However, these shows do often shave actual time off the process by choosing prefabricated quartz countertops. Prefabricated countertops are easier to install and more cost-effective than custom slabs, while still providing homeowners with the same quality, durability, and added value of standard countertops!
To find out if this quick and long-lasting countertop upgrade is right for your project, let's take a look at more of the details of prefab quartz.
Colors
Don't make the mistake of thinking that prefab counters are one-size fits all. With prefabricated quartz, you still have choices to make. The slabs come in a wide variety of styles and colors, as well as thicknesses and sizes. In fact, MSI offers an incredible 30 prefab quartz colors to choose from, including everything from contemporary solids to more traditional patterns.
Sizing
Sizing for prefab quartz counters includes the most popular, standard sizing. This is perfect for many kitchens. Standard options include 100 x 26 inches (2 cm thick), 112 x 26 inches (2 cm thick), and 100 x 26 inches (3 cm thick). If your project follows these dimensions, then these countertops could be the perfect option!
Edging
Three of the four countertop edges are already finished, and a matching six-inch high backsplash fits along the unfinished edge, to be installed against the wall. This saves you time when ordering a pre-cut counter and reduces labor costs for the installation. The 2 cm thick counters include a 1 1/2-inch laminated flat edge on the three finished sides, while the 3 cm counters include a 1 1/4-inch solid laminated flat edge on the finished sides.
Quality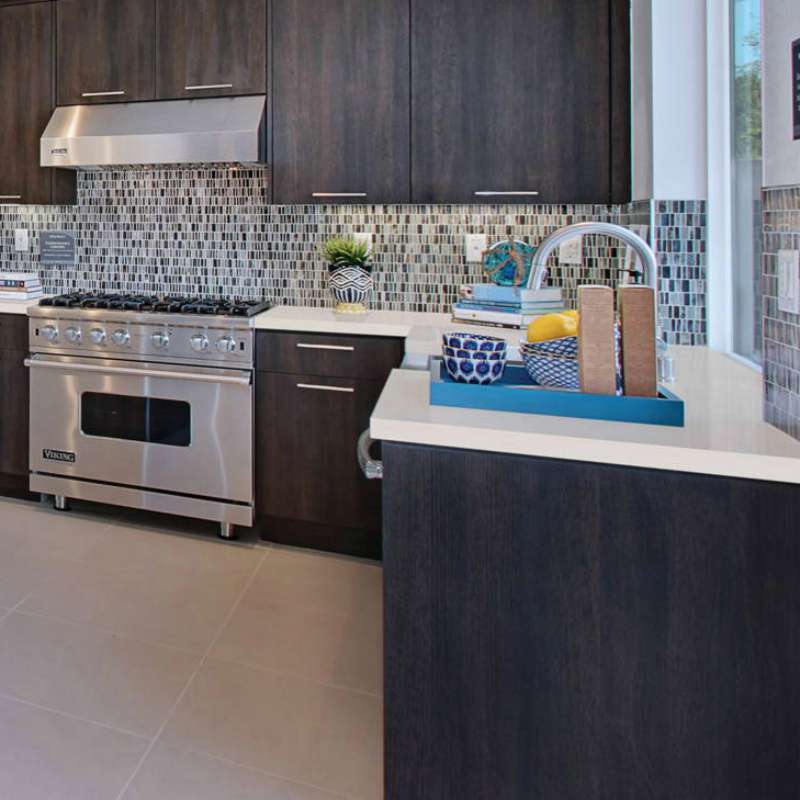 Featured: Perla White Quartz
Never fear, a prefab counter is as high quality as a custom-sized slab. In fact, prefabricated quartz from MSI is made from exactly the same high-quality quartz used for custom installs. Not only do you save money on the quartz countertop cost, but you also get all of the benefits of the engineered stone. Your counters won't harbor bacteria, will be stain- and chip-resistant, and will never need to be sealed.
Timing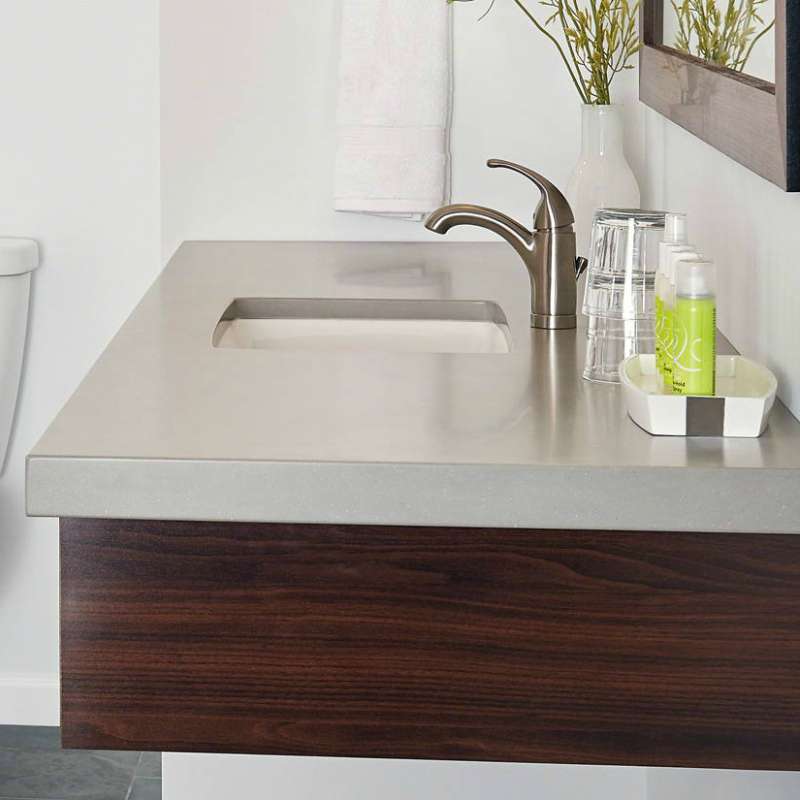 Featured: Concerto Quartz
It can take weeks or even months to get a custom stone countertop ordered, let alone installed in your kitchen or bathroom. However, with prefab quartz, your wait time will be drastically cut. Some distributors may even already have your favorite quartz countertop in stock, which means you'll probably only have to wait a few days to have it delivered and installed.
Now that you know more about the details, dimensions, and characteristics of prefab quartz, are you ready to use this quick, quality counter in your home? If so, be sure to check out all of the quartz countertop colors available online or at your local MSI showroom.
Need more ways to get your renovation done in a flash? Click the link to find more home décor shortcuts.