Beyond The Kitchen: Versatile Uses Of Quartz Countertops In Home Design
November 07, 2023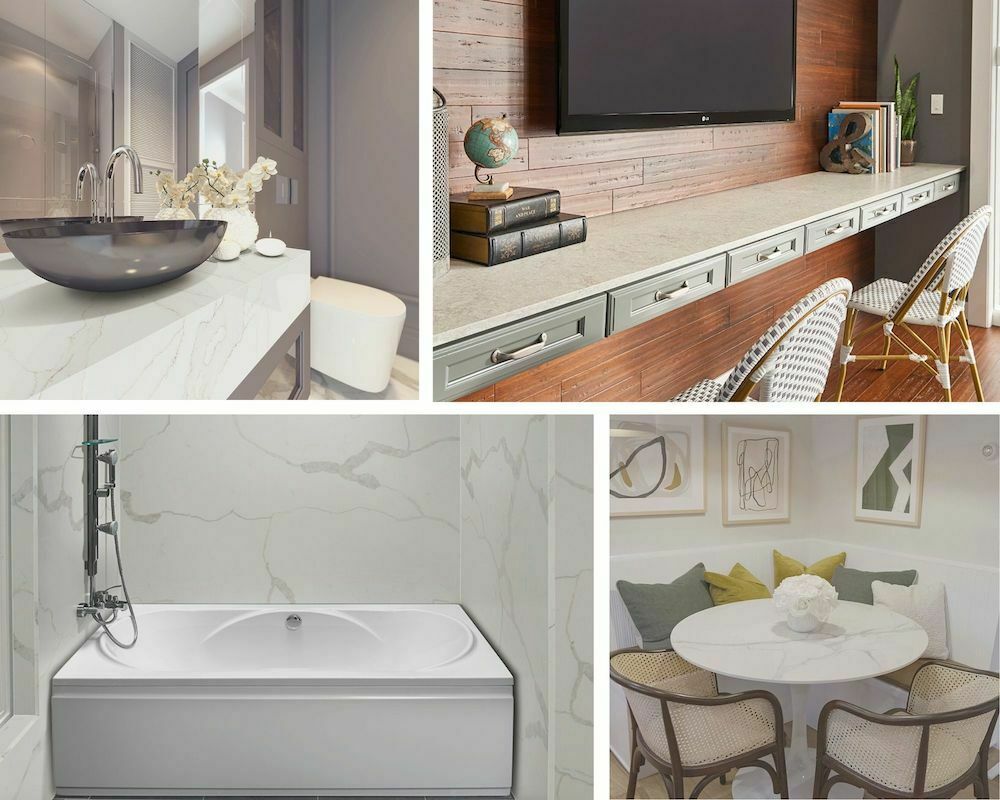 Quartz is one of the most beautiful and durable countertop materials available today. If you're planning a kitchen remodel, you have probably already considered installing quartz countertops, and for good reason.
This material is naturally resistant to bacteria and other microorganisms and is perfect for the green home. Quartz is stain-resistant, and the variety of available quartz colors means there's sure to be something that complements every design plan.
Many of the quartz products at MSI contain our exclusive LumaLuxe® technology. LumaLuxe® enhances the way natural and artificial lighting interacts with the material, creating an increased sense of depth, realism, veining, and color. With all the benefits quartz has to offer, why limit its use to just the kitchen?
Creative Quartz Design Ideas to Customize Your Home
Whether you prefer marble-look quartz with striking veining or the sleek sophistication of a solid color, it's time to bring quartz out of the kitchen and into the rest of the home.
Showstopping Fireplace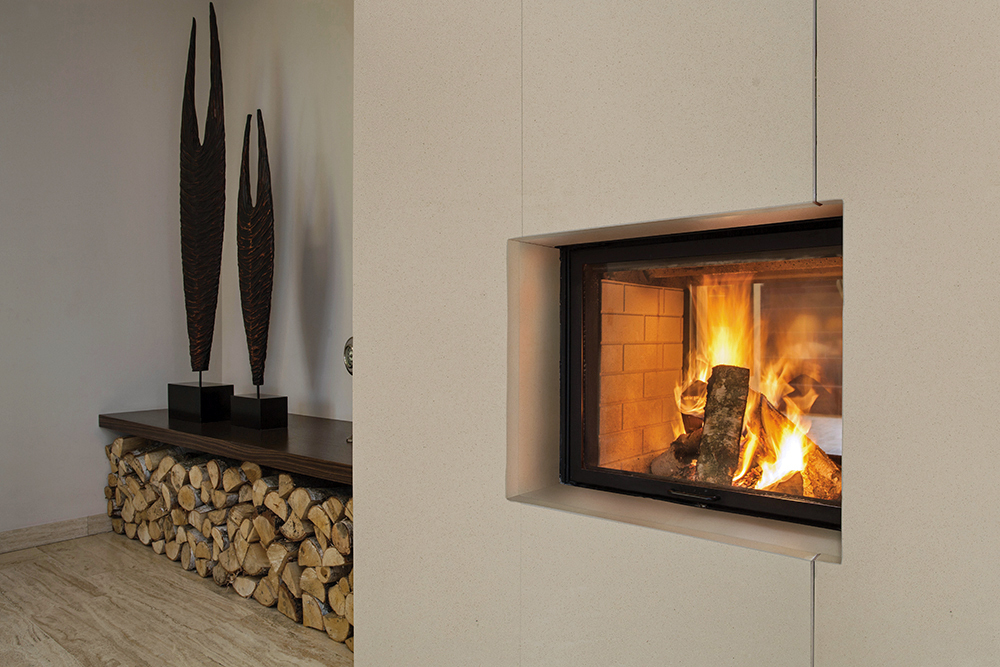 Pebble Rock® Quartz
Are you looking for an alternative to granite or tile for your fireplace surround? You can make your fireplace a showstopping feature that brings your living room to life with quartz.
The durability of quartz makes it a natural fit for high-use areas like fireplace surrounds. Choose a highly decorative slab or make a bold statement with a concrete-look quartz like beige Pebble Rock®.
Level Up Your Office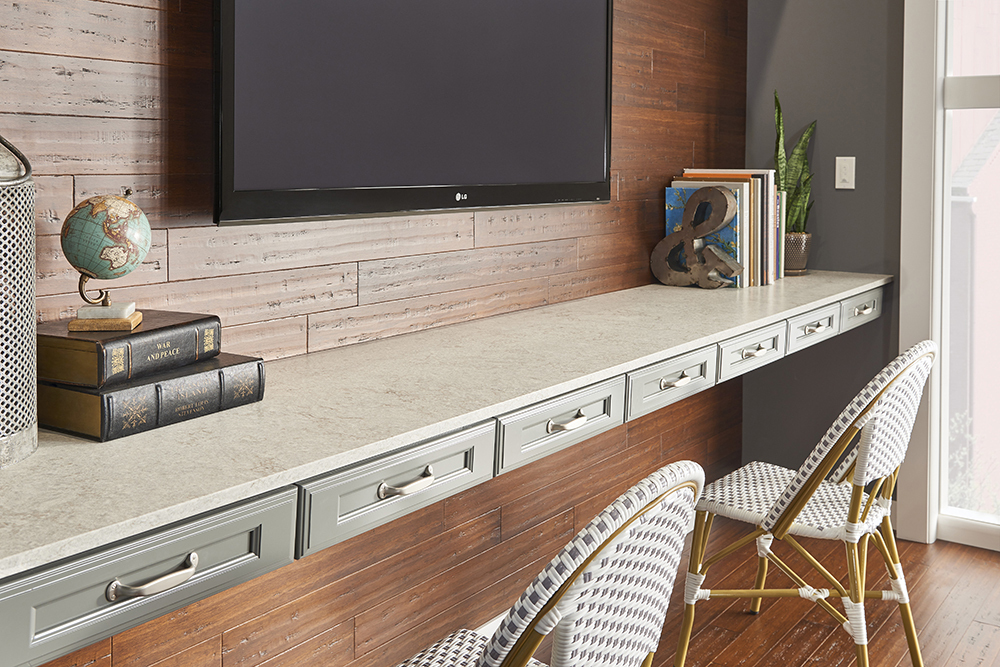 Gray Lagoon Quartz
What does your office say about you? Is it a minimalist power center for a modern executive or a cozy home office for a creative entrepreneur? Either way, quartz office counters can help you say it.
An option like our Gray Lagoon quartz creates a neutral look that works with almost any design and provides rest for the eyes in a busy space. If you work better in a more creative space, consider custom office countertops with more vibrant accents.
A Fine Dining Experience
Calacatta Laza® Quartz
If you're the kind of person who can never find exactly what you want on the furniture store floor, a custom-designed Calacatta Laza® quartz dining table might be more your style.
A lacy marble-look quartz like Calacatta Laza® is an elegant backdrop for holiday tablescapes and Saturday pancakes with the kids. Because it naturally resists staining, you can relax when the gang gathers at your place for those big, messy family meals.
Creating your own quartz-topped dining table allows you to have exactly the size and style of table you need to make your home the place where everyone wants to gather.
Modern Family Bathroom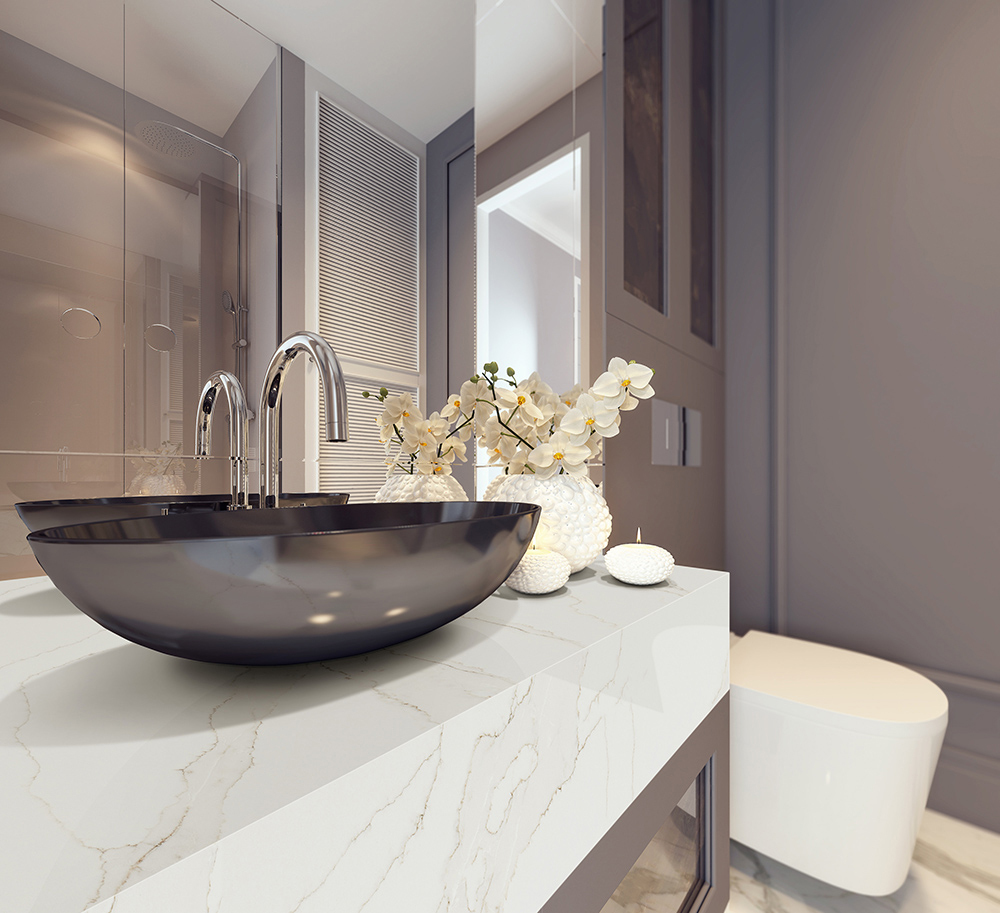 Calacatta Izaro™ Quartz
Bathroom design trends come and go, but classic elements like Calacatta Izaro™ quartz endure the test of time. The natural bacterial resistance of quartz makes it an excellent vanity top material for the bathroom.
Consider easy-to-clean Calacatta Izaro™ quartz for elegant bathroom countertops in the primary, guest, or family bathroom for both its beauty and its durability. The understated design works as well in a Zen-style bathroom retreat as it does in a busy kids' bathroom.
Elegantly Surrounded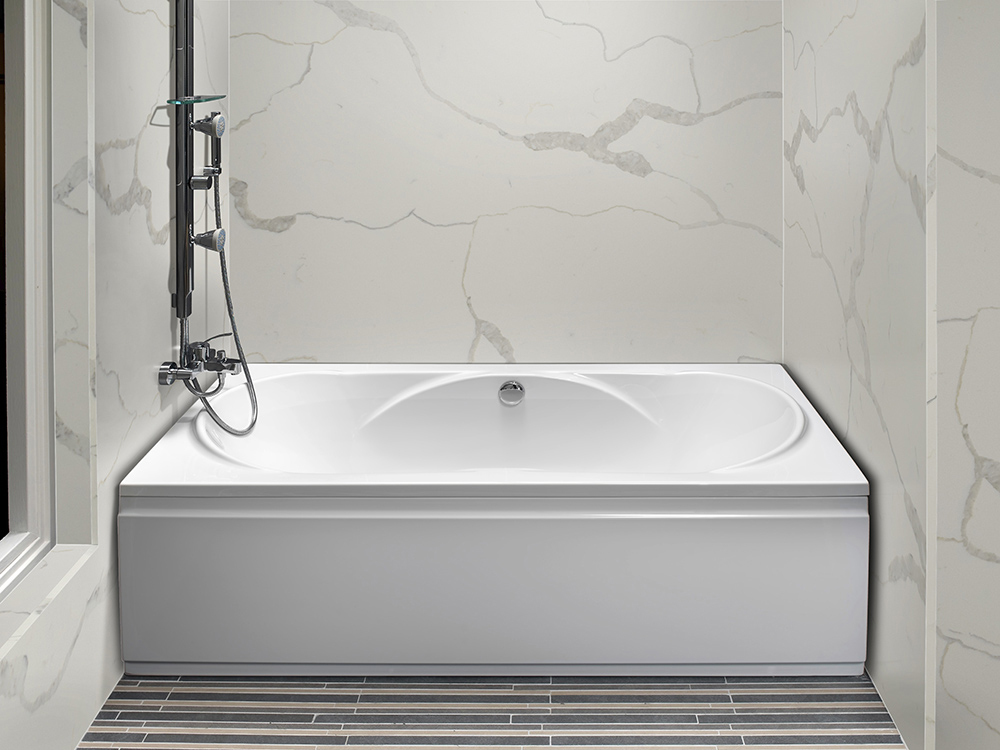 Calacatta Classique® Quartz
Elevate the look of your bathtub with a Calacatta Classique® tub surround. The spa-like serenity of this stunning quartz will help you feel relaxed each time you walk into the bathroom.
A quartz surround makes the bathtub area easier to keep clean, but no one will accuse you of being overly practical with this ultra-clean and upscale look. Using the same style of quartz throughout the house adds a sense of sophistication and makes it look like you hired an expensive designer — even if you didn't.
Sophistication Meets Practicality in Pet Grooming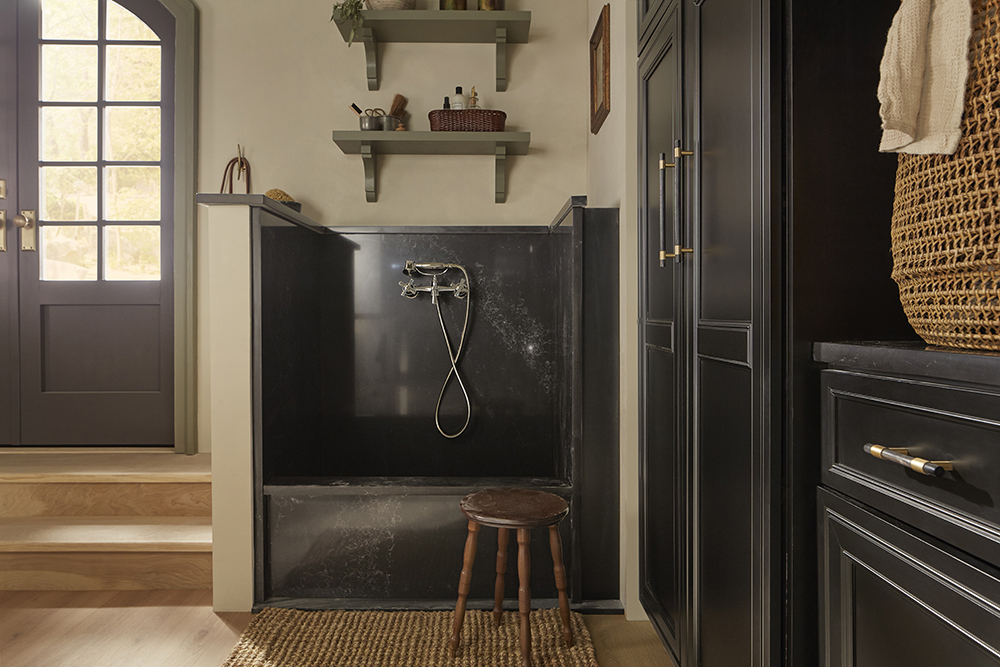 Midnight Corvo Quartz
With its stunning black background and a polished surface, our Midnight Corvo quartz has been ingeniously utilized to craft the ultimate in-home dog wash. This exquisite quartz, featuring delicate white veining, brings an air of sophistication to the practicality of pet care.
The sleek and non-porous surface of Midnight Corvo not only exudes elegance but also offers durability and ease of maintenance, ensuring that pet owners can pamper their furry companions without worrying about stains or scratches. This quartz infused dog wash combines style and functionality, creating a space where pet grooming becomes a luxurious and seamless experience.
Think Outside of the Quartz Box
Quartz is beautiful, long-lasting, and easy to live with. It adds a high-end look to almost any room without a high-end price. Whether you're interested in countertops for a kitchen remodel or looking for a material that allows your design creativity to flow, quartz can do the job in style.
Need help choosing the right quartz for your new home or renovation project? Visit an MSI showroom, chat with us online, or contact an authorized MSI retailer in your area.
LEARN MORE ABOUT QUARTZ COUNTERTOPS
Upgrade Your Kitchen Or Bathroom With 6 New White Quartz Styles From MSI
Perfect Symmetry: 7 Striking Kitchens With A Matching Quartz Countertop And Backsplash
Introducing 6 New Calacatta Quartz Colors: Which One Is Right For Your Kitchen?
The Benefits Of Installing Kosher-Certified Quartz Countertops In Your Kitchen
10 Stunning Kitchen Room Scenes Featuring Marble Look Quartz