Considering Installing LVT Flooring? Read This First!
October 10, 2018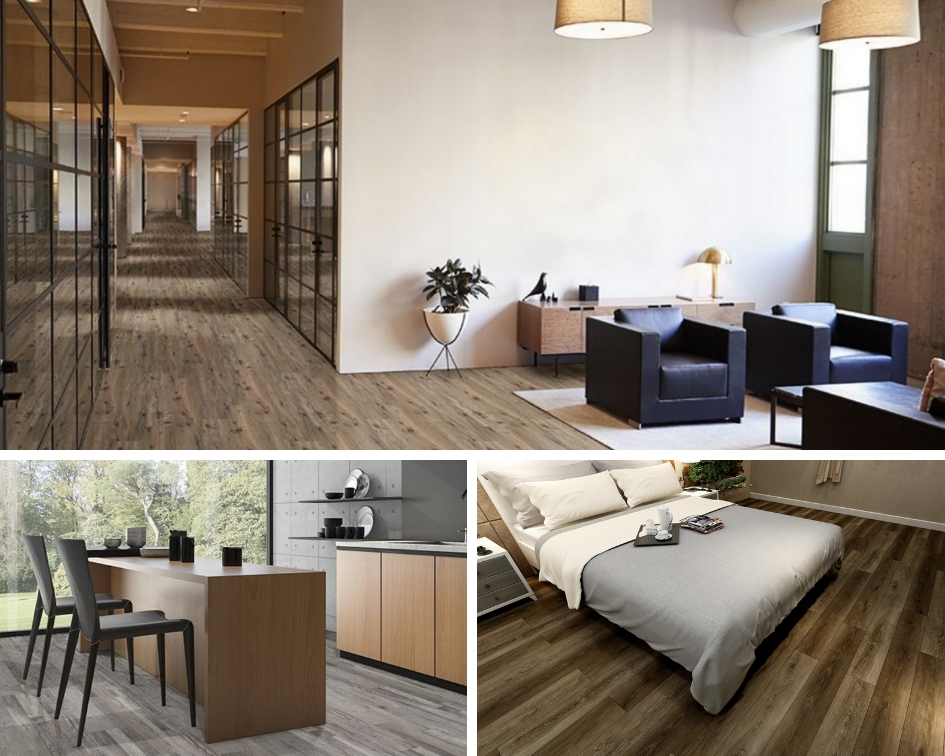 Vinyl flooring is becoming more popular with homeowners and business owners alike. That's because Luxury Vinyl Flooring comes with a number of benefits, including easy installations, excellent durability, and minimal maintenance. This comfortable surface is also waterproof and moisture resistant, so you can place it in areas like kitchens and bathrooms where you would want to avoid real wood.
While luxury vinyl tile flooring is a low-cost option, it does come with a price tag slightly higher than other vinyl since it takes the look of wood or natural stone to a higher level. Just like porcelain tile, vinyl comes in different grades or varieties. It's important to understand the differences in grade to ensure that your vinyl flooring is suitable for high-traffic areas. Check for the thickness and a more durable wear layer, as the higher the numbers the more durable and longer lasting your flooring will be. With proper installation and care, you could expect them to last anywhere from 10 to 20 years.
Installing Luxury Vinyl Flooring is easier to do than other types of tile, especially when it comes to preparing the subfloor. Vinyl can be installed over concrete, hardwood, plywood, and even existing vinyl. It also doesn't require messy mortar or grout. Do buy extra planks though because vinyl flooring can't be repaired when damaged but can be replaced as needed.
MSI offers two versatile lines of LVT flooring: DryBack is a flexible glue-down vinyl floor tile, while Rigid Core is an easy-install locking system that's 100-percent waterproof. The warranties are also a plus! Take advantage of MSI's limited residential lifetime warranty, a 5-year commercial warranty, or 10-year light commercial warranty.
Now that you know some things to consider before purchasing or installing vinyl flooring, get inspired with these LVT products!
Barrell Cyrus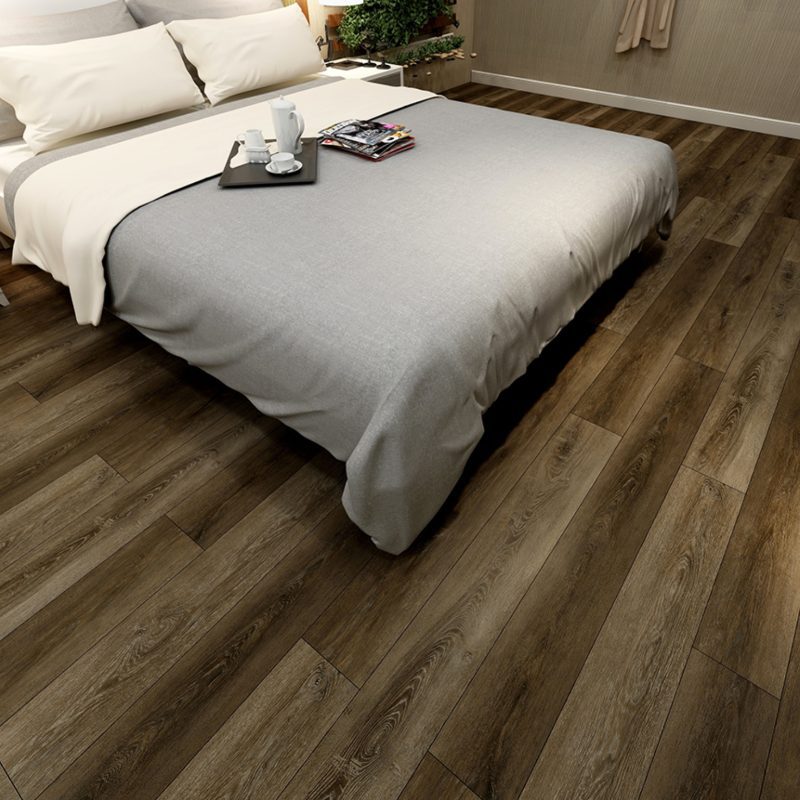 Featured: Barrell Luxury Vinyl Tile
Give your master bedroom or hotel suites a luxurious yet affordable wood-look with LVT flooring. Barrell Cyrus comes in dark chocolate browns that mimic aged walnut hardwood. The 7x48-inch planks, which include a 5-mm thickness and 12-mil wear layer, are perfect for minimal designs since the floor becomes the focal point. Not only is it great for those wanting to ditch carpet due to allergies, but also it makes cleaning easier, too.
Fauna Cyrus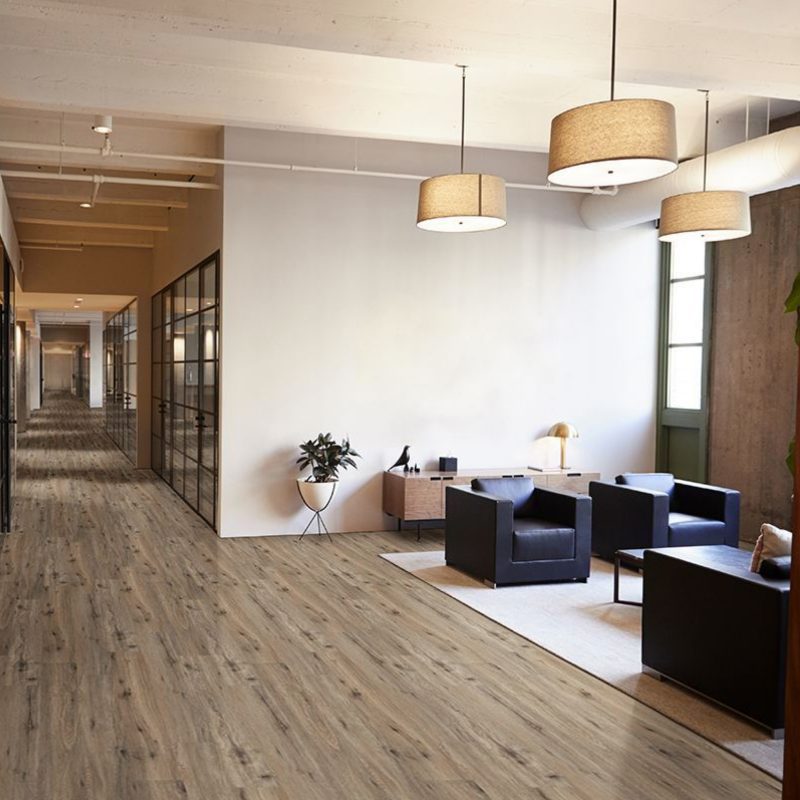 Featured: Fauna Luxury Vinyl Tile
Thanks to its high-traffic durability and easy installation, LVT flooring makes perfect sense in any hotel lobby, office, or other commercial property. The light browns complemented by dark brown knots and grains found in Fauna Cyrus create an authentic wood look that works with a number of styles. This contemporary waiting area and hallway features the 7x48-inch planks, which can be easily replaced if ever damaged. The pre-attached backing also provides added comfort under foot, and the 6.5-mm thickness and 20-mil wear layer means it's one of the most durable products available.
Mezcla Cyrus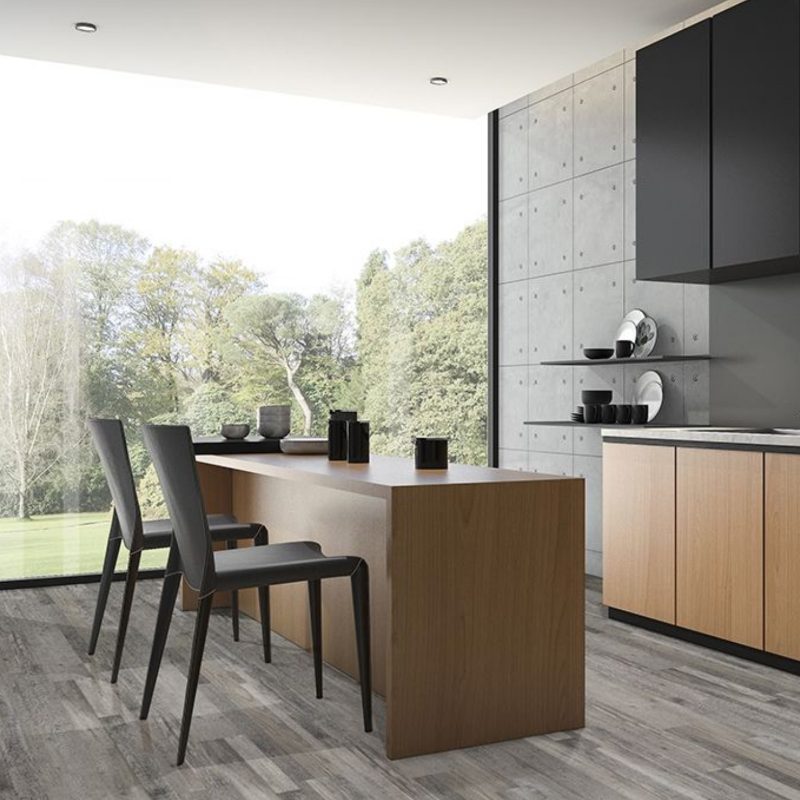 Featured: Mezcla Luxury Vinyl Tile
While you wouldn't want real wood around any space with water, LVT flooring is ideal for kitchens because it's 100-percent waterproof. The Mezcla Cyrus vinyl flooring, with a 5-mm thickness and 12-mil wear layer, offers a more modern look with the grey and greige tones with charcoal knots and grains. The subtle tones match other elements of this contemporary kitchen, and the pattern draws the eye directly to the spectacular floor-to-ceiling window where you can enjoy vibrant colors from nature. Sink splashes or food spills won't do a thing to your luxurious vinyl!
Twilight Oak Glenridge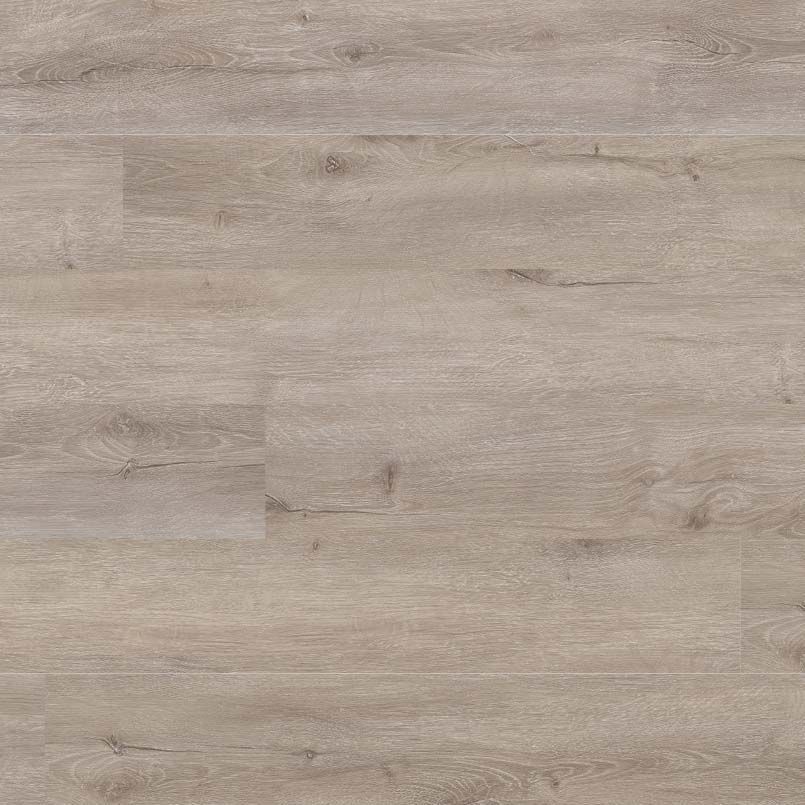 Featured: Twilight Oak Luxury Vinyl Tile
LVT flooring provides the practicality and style needed for busy families and businesses alike. A glue-down product like Twilight Oak Glenridge is suitable for all grade-levels, so it can be installed in any type of room. It comes with a 2-mm thickness and 12-mil wear layer. The 6x48-inch plank flooring features a soft gray background with white strokes throughout, and the barely-there knots and grains add to the worn, weathered wood look. Because of the coloring, the on-trend flooring works well with every design aesthetic from farmhouse to modern.
Lime Washed Oak Wilmont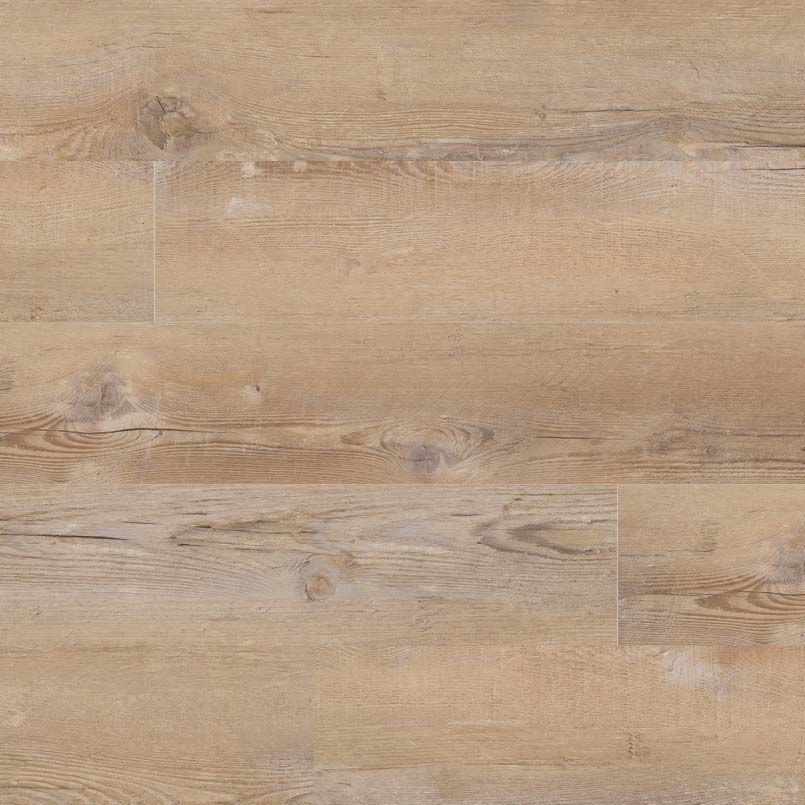 Featured: Lime Washed Oak Luxury Vinyl Tile
With this close-up of Lime Washed Oak Wilmont, you can see that LVT features a higher level of wood detail over other vinyl choices. The three-dimensional printing makes it possible to get all of the details like varying knots and grains over this washed-wood, neutral beige background. This beautiful vinyl plank flooring comes in 6x48-inch and 7x48-inch sizes to suit the style and pattern you're after and offer a 2.5-mm thickness and 20-mil wear layer. The lighter color is perfect for beach-inspired great rooms to contemporary commercial spaces.
Flooring can eat up a lot of your budget, but vinyl tile is an affordable option with a number of beautiful hues and wood-look patterns. LVT is excellent for areas with water like kitchens, bathrooms, and laundry rooms and durable for family rooms and basements. The higher-rated products are also great low-maintenance options for commercial use. To see if vinyl works within your means, you can check out this article on how to budget for a kitchen remodel.
More Information on LVT Flooring
Is It Necessary to Level the Floor Before Installing Luxury Vinyl Flooring?
Does Luxury Vinyl Flooring Go Well with a Granite Countertop?
What Most People Don't Realize About Luxury Vinyl Flooring
How to Clean Your Luxury Vinyl Flooring to Keep It Looking New
Is Luxury Vinyl Flooring in the Bathroom a Good Idea?
Wood Look Game Changers: Introducing Everlife Luxury Vinyl Flooring
A DIY project in the making, there's no easier way to replace laminate, tile flooring, or carpet than installing LVT (Luxury Vinyl Tile). From prep work and step-by-step instructions to tips, tools, and materials, follow these Vinyl Flooring Installation instructions for everything you need to know to achieve professional results. You could get started today and be done in just a few days – and with professional, polished results. If that sounds attractive to you, read Luxury Vinyl Flooring installation best practices for optimal results.
What's not to love about low-maintenance vinyl flooring? As lovely as they are, they won't clean themselves. To keep your Luxury Vinyl tiles and Planks looking their best through the years, follow these handy Luxury Vinyl Flooring care and maintenance tips.