The Brickstone Porcelain Tile Collection: Bring Warmth And Richness To Your Space
June 07, 2019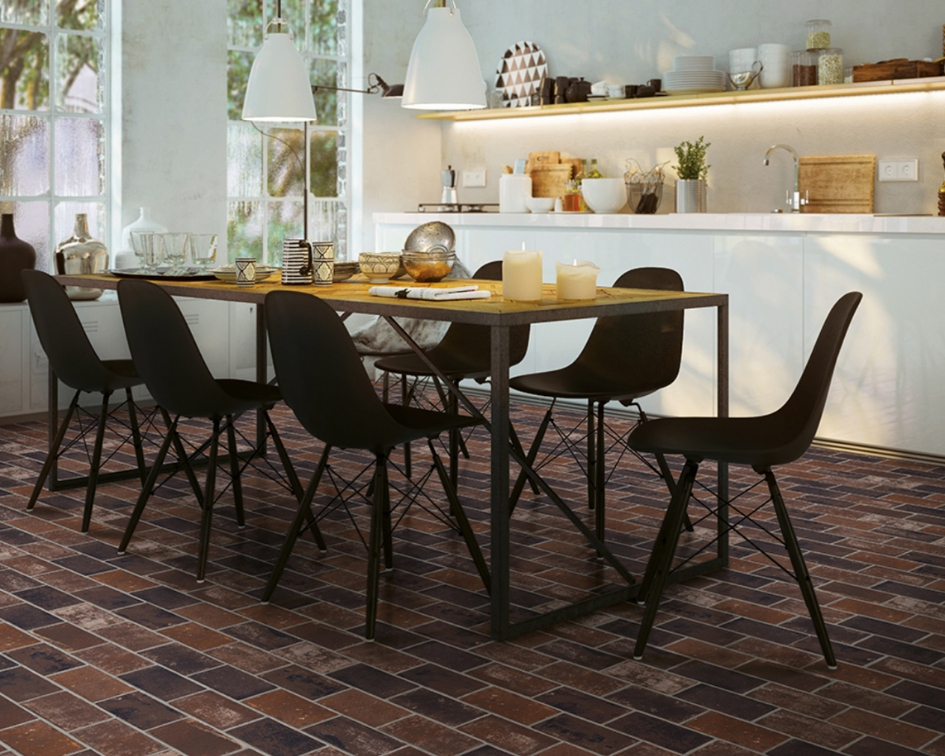 Here's an interesting home décor challenge — how can you add warmth and richness to a room without using a dark color palette or textiles? Plus, there's a fine line between dark and cozy or dark and dreary. We've got an answer, though: brick-look porcelain tile!
Exposed brick adds that cozy, familiar vibe many homeowners seek, and it doesn't have to be traditional orange or dark red brick. Use it as an accent wall, backsplash, or even flooring to give any style of décor the friendly comfort of a favorite pair of jeans.
There's just one problem, however. Real brick is a chore to care for. When left exposed on an interior wall, brick needs to be sealed or painted, especially when it's in a high-moisture environment like a bathroom. It's prone to stains, mold, mildew, and other damage. The grout may need to be re-pointed occasionally. And once it's been painted, you'll never see that natural brick surface again.
The Brickstone collection from MSI solves those problems with an easy-care, easy-install, affordable alternative to real brick. It combines all the benefits of durable porcelain tile with the character and texture of authentic brick. Unlike real brick, it's water-resistant and easy to keep clean.
Consider these four popular colors of Brickstone tile, and some ideas for giving your home that rich warmth you crave.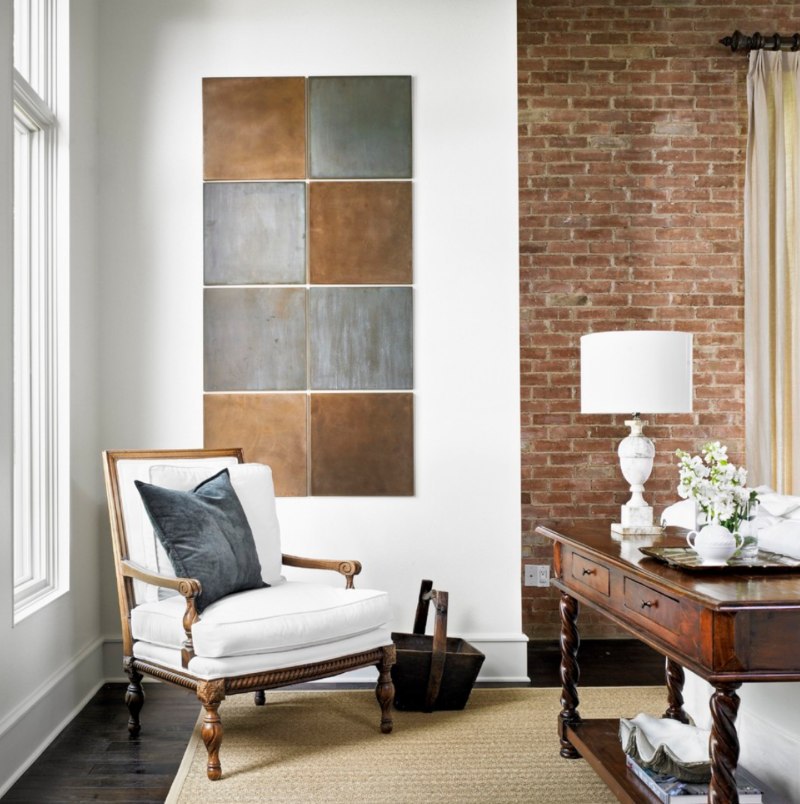 Featured: Brickstone Red
Brickstone Red
Rustic, farmhouse, or even industrial décor is the perfect arena for the reclaimed-brick look of Brickstone Red. It's a medley of warm red, cream, and brown shades in 2" x 10" porcelain tile that is hard to tell from the real thing. Unlike the real thing, though, you can put this modern tile wherever you want — any wall, any room.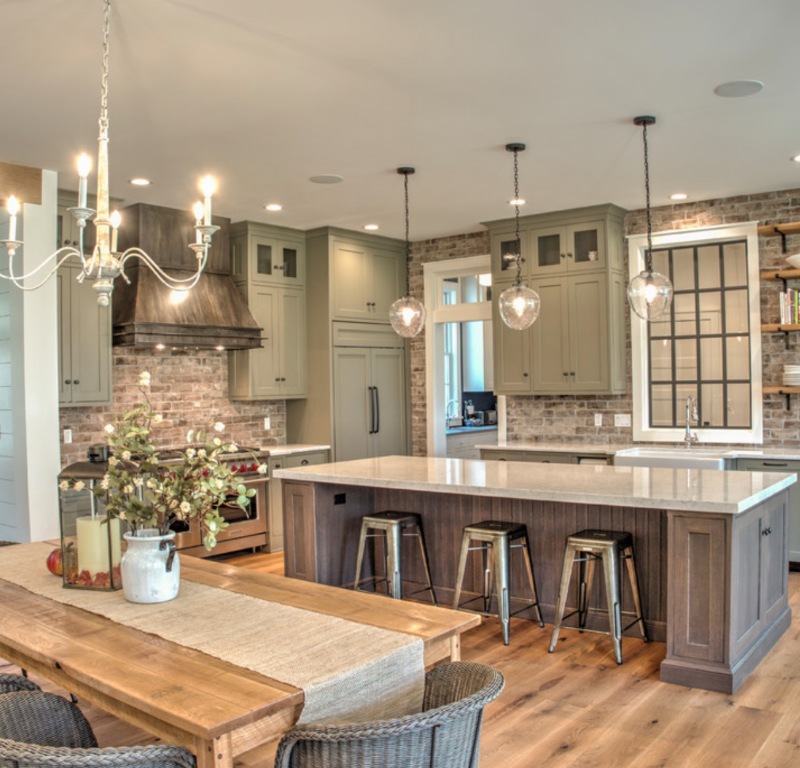 Featured: Brickstone Taupe
Who wants to use bricks as interior flooring? You will, when you choose Brickstone Taupe porcelain tile. Assembled either straight-run or in an interesting herringbone pattern as shown here, this flooring is durable enough for moderate foot traffic and easy-clean enough for a busy family. This tile features tones of warm beige and taupe in a pattern resembling weathered, aged brick, with a comfortable matte finish.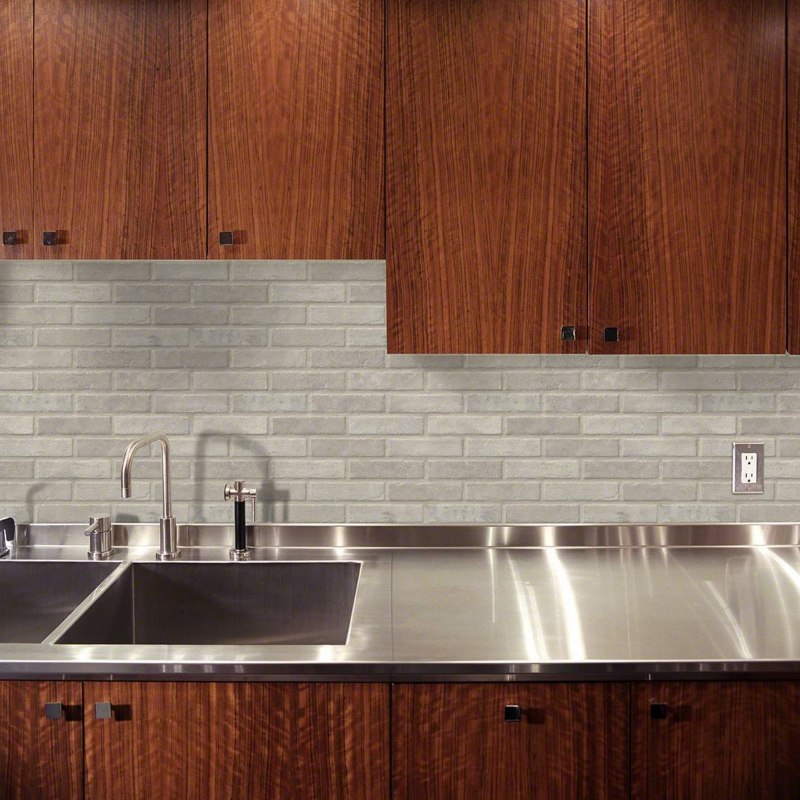 Featured: Brickstone Ivory
Brickstone Ivory
Can a brick kitchen backsplash work in a contemporary setting? When it's Brickstone Ivory, a blend of soft white and ivory tones, the brick look is at home anywhere. The neutral shades are complementary to even the most modern décor, adding warmth and character. There's also no need to worry when things get messy, because this brick look porcelain tile needs no sealing to become stain-resistant.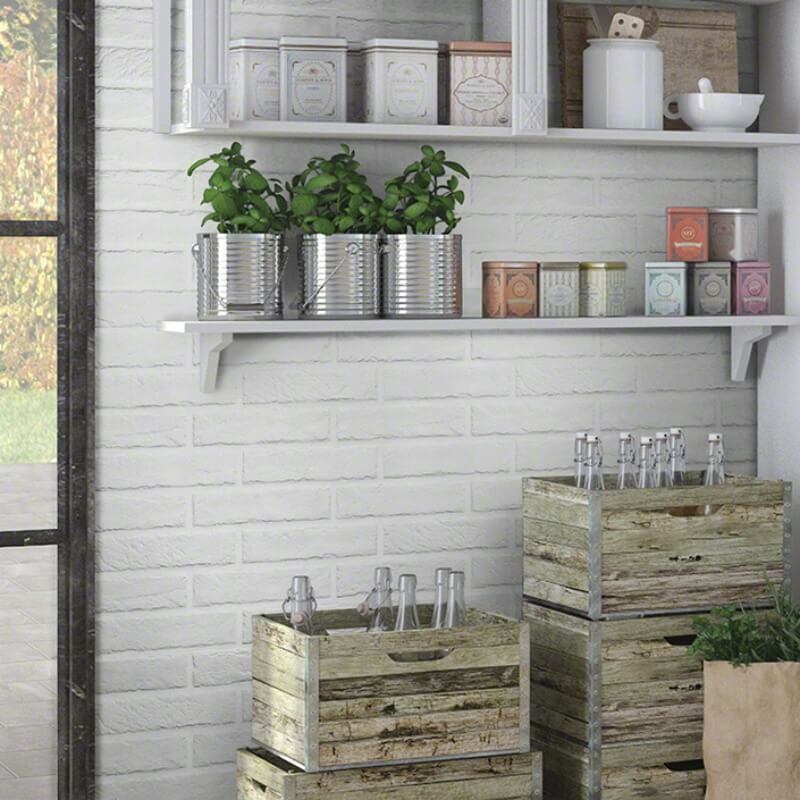 Featured: Brickstone White
Brickstone White
The farmhouse look isn't going anywhere; it's a classic look that provides plenty of room for interpretation, an outlet for your creativity. Brickstone White is the perfect backdrop for your country accessories. And, if you should ever choose a different style of décor, you can't go wrong with a clean, white brick wall.
If you love the look of exposed brick but just couldn't see how it'd fit into your décor, these examples should change your mind! Warm and cozy, clean and low-maintenance — you really can have it all. Browse MSI's website to learn more about MSI's Brickstone collection as well as our many other tile patterns.
READ MORE ABOUT CREATING BRICK LOOK FLOORS OR WALLS with PORCELAIN TILE
4 New Brick-Inspired Porcelain Tile Colors Create Endless Possibilities
Create an Urban Loft Look with Brick Porcelain Tile
Get the Look of Reclaimed Brick with Porcelain Tile
Style Statement: Porcelain Brick Tile
Brick Look with Porcelain Tile