The Right Way To Install A Metal Mosaic Backsplash
October 28, 2017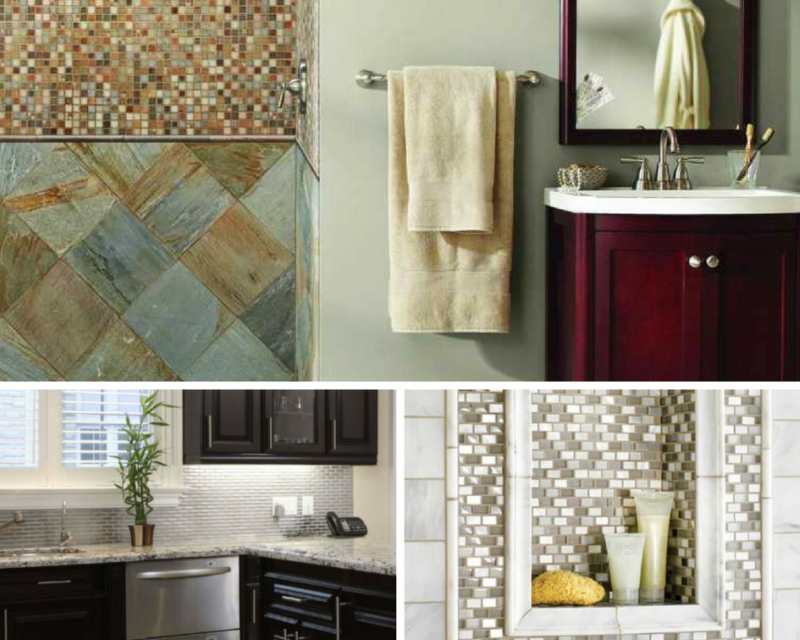 Metal tile mosaics or mosaic blends that include metal tiles along with glass, natural stone or other materials are one of today's hottest design trends.
If you're considering adding a sparkling metallic interior design to your backsplash, you might be concerned about the right way to install it. Is it hard to cut? What grout and adhesive do you use? And even if you're not a DIY-er, you may wonder if you've chosen the right mosaic for the right spot in your home.
No worries – while there are a few things to keep in mind while planning the installation, metal tiles install in much the same way as other types of tile.
Always read and follow the manufacturer's instructions and guidelines for your mosaic's installation, and remember the following tips:
• Metal tiles require a cutting tool that is approved for that purpose, usually a carbide or diamond blade used in a hacksaw or band saw. If you're using this tool, be sure you are comfortable with the process before you begin.
• Metal tiles can be installed using a latex-additive thinset mortar, applied to the wall with a trowel in a uniform depth. You can also use silicone- or urethane-based adhesive. In this case, apply the adhesive to the back of the tile.
• Metal tiles do not require grout, but if your mosaic is a combination of materials, you'll need to use a latex-additive cement-based grout.
Now that you've learned how to install the tiles, let's talk about how to choose the mosaic that fits best in your home. Here are a few options to get your creativity flowing.
Keshi Blend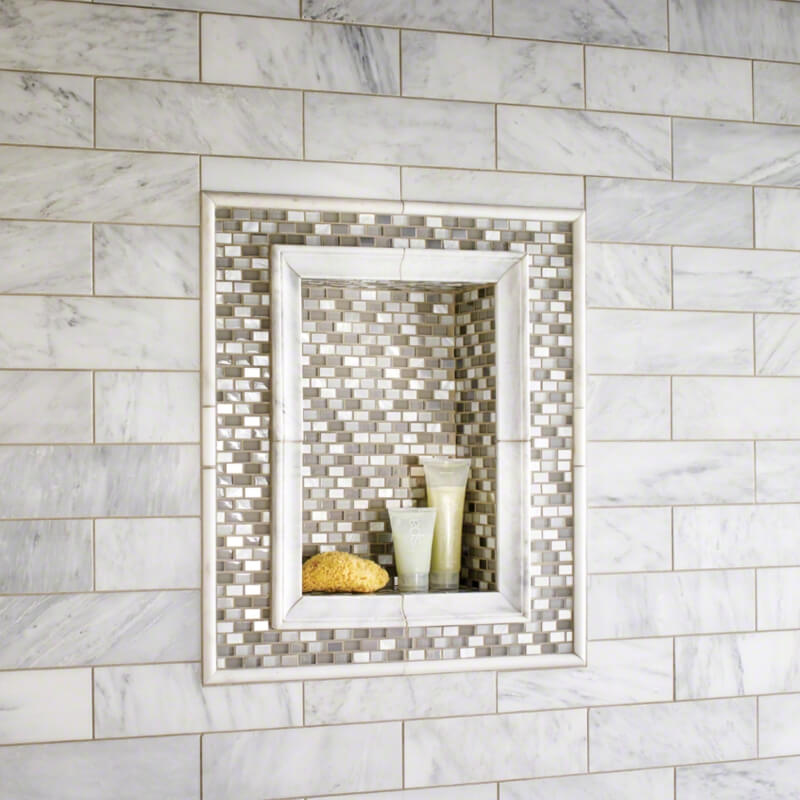 Featured: Keshi Blend Mosaic
A petite-sized tile mosaic such as Keshi Blend Mosaic works best in small installations, such as a narrow backsplash tile mosaic, accent stripe, or as shown here as an inset shelf space. This little nook can hold bath supplies or decorative items. In this application, the various shades of gray, along with varying textures and sheens, are a flattering addition to larger-format marble-look wall tile.
Champagne Toast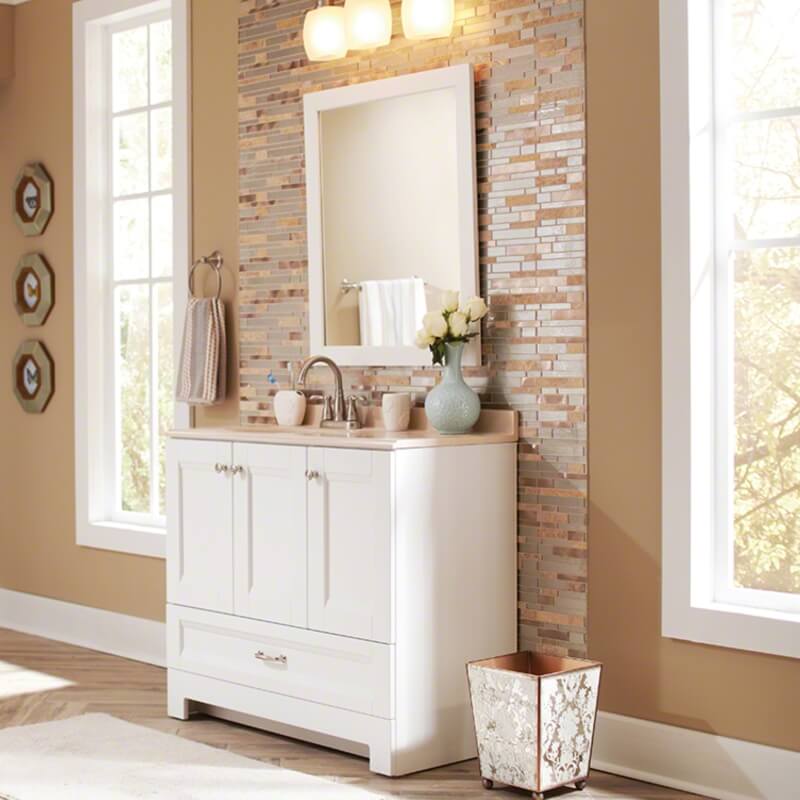 Featured: Champagne Toast Interlocking Mosaic
A dramatic metal and glass tile mosaic such as Champagne Toast Interlocking Mosaic can be used along with a permanent piece of furniture or a fixture to create the room's focal point. This blend of glass, stone, and brush-textured metal tile includes shades of gray, beige, and mocha – all complementary neutral colors that are easy to coordinate with your décor.
Silver Metal Brick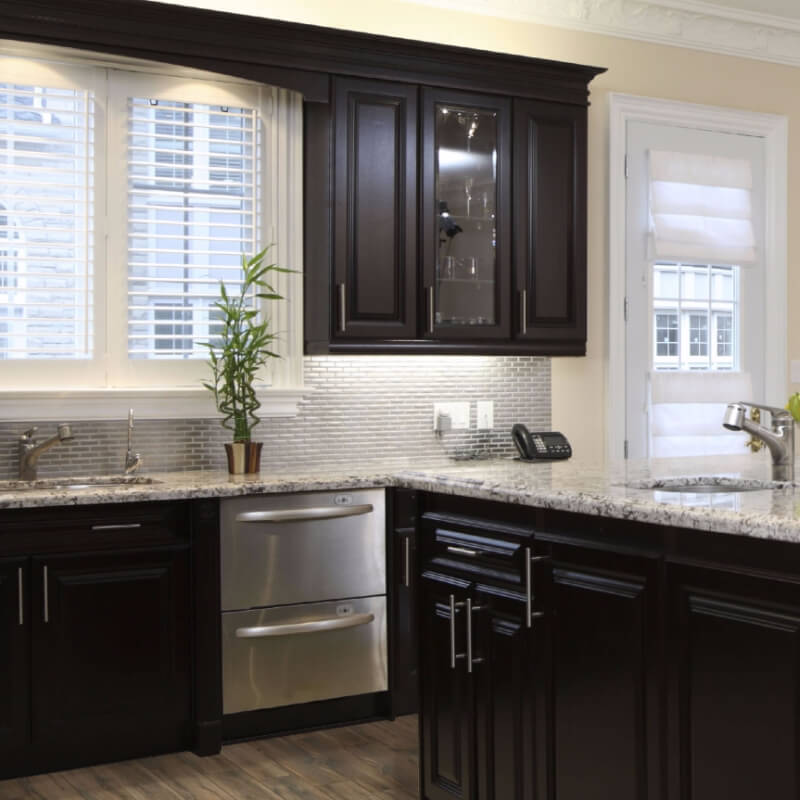 Featured: Silver Metal Brick Mosaic
All that glitters is not gold, and all metal tile does not glitter! Silver Metal Brick Mosaic is a mosaic featuring matte-finish metal tiles that provide light- and shadow-catching texture without dominating the décor. This backsplash tile coordinates beautifully with the dark cabinetry shown here, a dramatic patterned countertop, and you'll love the way it flatters your gleaming stainless-steel appliances.
Stella Interlocking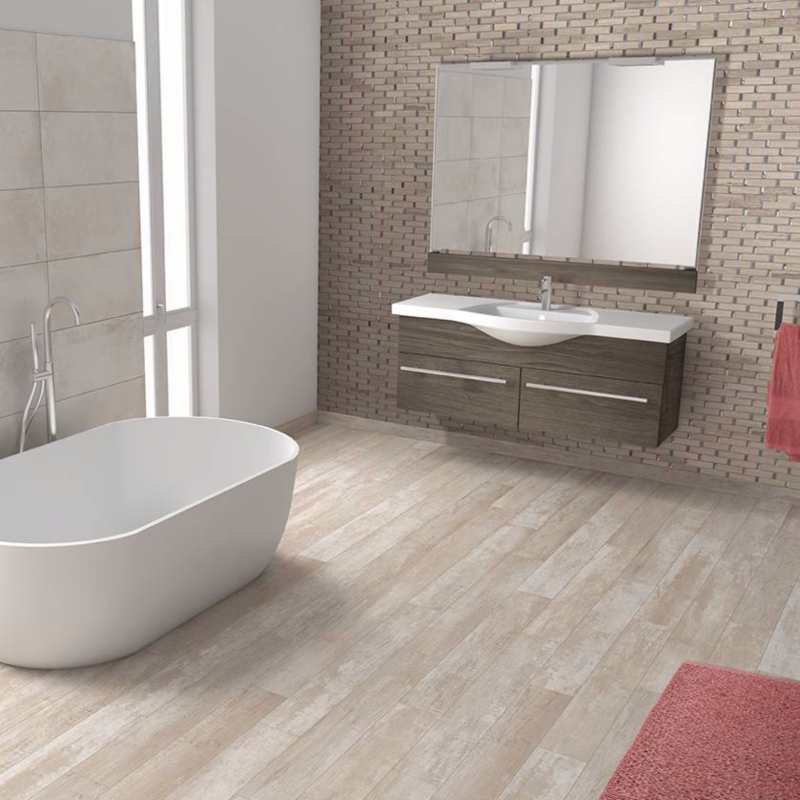 Featured: Stella Interlocking Mosaic
In Stella Interlocking Mosaic pattern, veined beige stone tiles dominate the design. Smaller gray-hued glass and metallic tiles provide eye-catching accents. A combination like this is a bit easier to install than one featuring lots of metal – and it's also easier to fit into traditional styles of décor. It's perfect here covering an entire accent wall, where the sparkly bits complement the silvery mirror and catch the window's natural light.
Manhattan Blend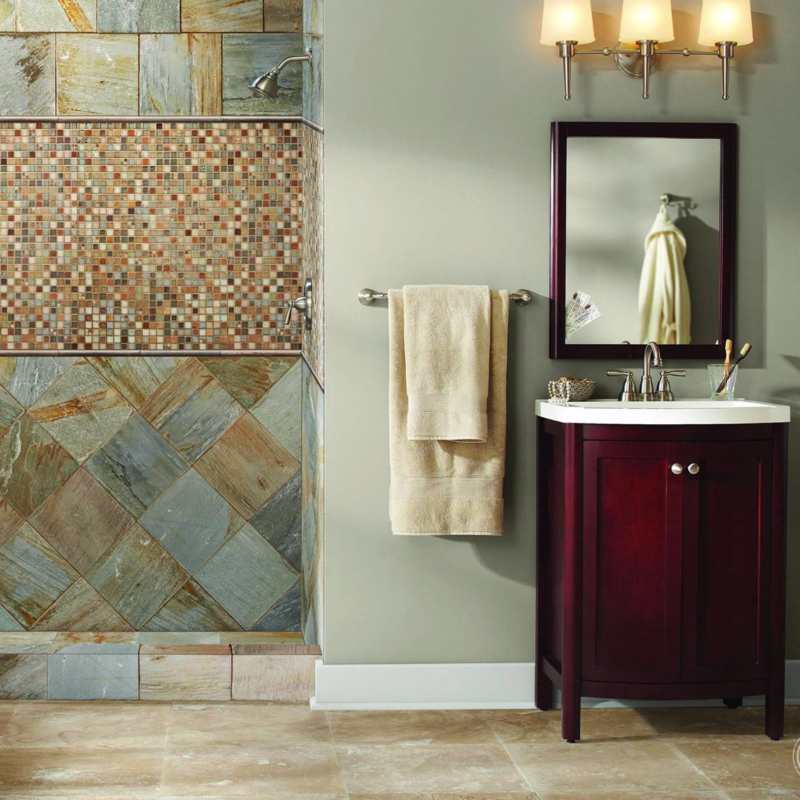 Featured: Manhattan Blend Mosaic
The lesson taught by this room scene is that you shouldn't be afraid to mix bold patterns! Manhattan Blend Mosaic features a blend of glass and metal tiles in shades of gray, brown and cream in an intricate assembly of mini squares.
The neutral shades in this shimmering combo combine well with large-format tiles in a different material, in similar shades. Use for a narrow backsplash tile mosaic, inset, or as shown here, as a gorgeous accent stripe.
Today's metallic tile mosaics are exciting, colorful, and versatile, and can be used in so many ways that we're sure you'll have lots of fun dreaming up something different – and decidedly one-of-a-kind.
Whether your tastes run to the bold or subtle, you need to visit MSI's web gallery to see what's new in contemporary mosaics.
READ MORE ABOUT MSI BACKSPLASH TILE
Should Your Backsplash Match Your Floor Or Countertop?
Using Backsplash Tile On The Floor