5 Daring Tile Backsplash Ideas For Your Kitchen
March 05, 2020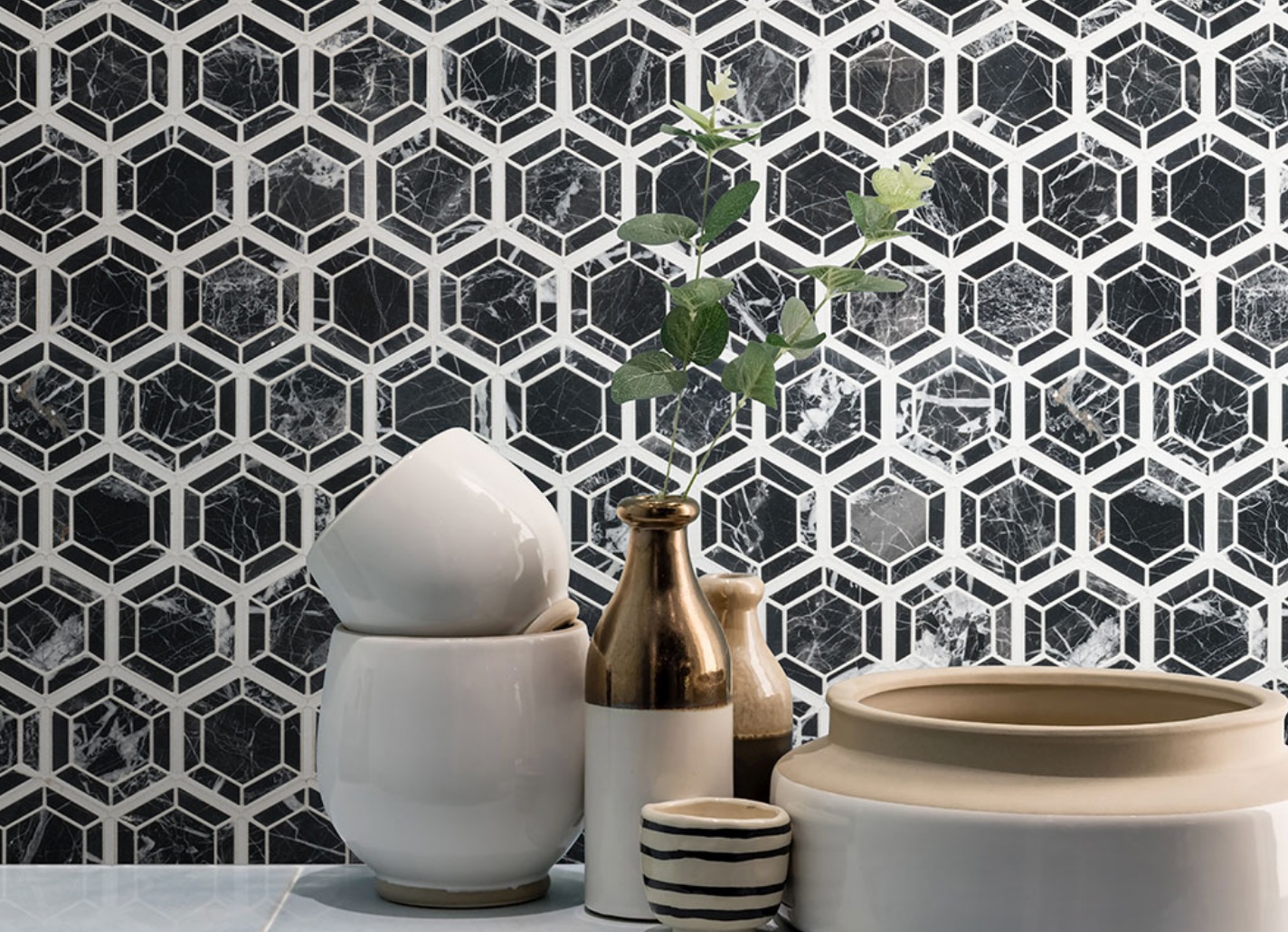 More than 90% of Americans plan to renovate their homes, and half of those homeowners want to start with the kitchen. One of the best ways to transform a kitchen's design is with a new tile backsplash.
The trouble is, there are so many tile options to pick from. It can be tough to choose the tile that will add the wow factor you crave. Luckily, we have a few ideas. Whether you're looking for something sleek and modern or bold and geometric, these kitchen backsplash designs will spice up your kitchen.
5 Daring Tile Ideas Sure to Make a Splash
1. A Fresh Take On a Classic Trend
Subway tile is so named because the New York City subway was the first to use it. The style originated in 1904, which means that subway tile has been around for more than 100 years.
If you love the timeless look of subway tile, but you want something other than classic white, Verde Azul Beveled Tile is a great choice. This vibrant green glass subway tile brings sophisticated style to any kitchen.
This tile fits with a variety of styles including modern, farmhouse, or traditional.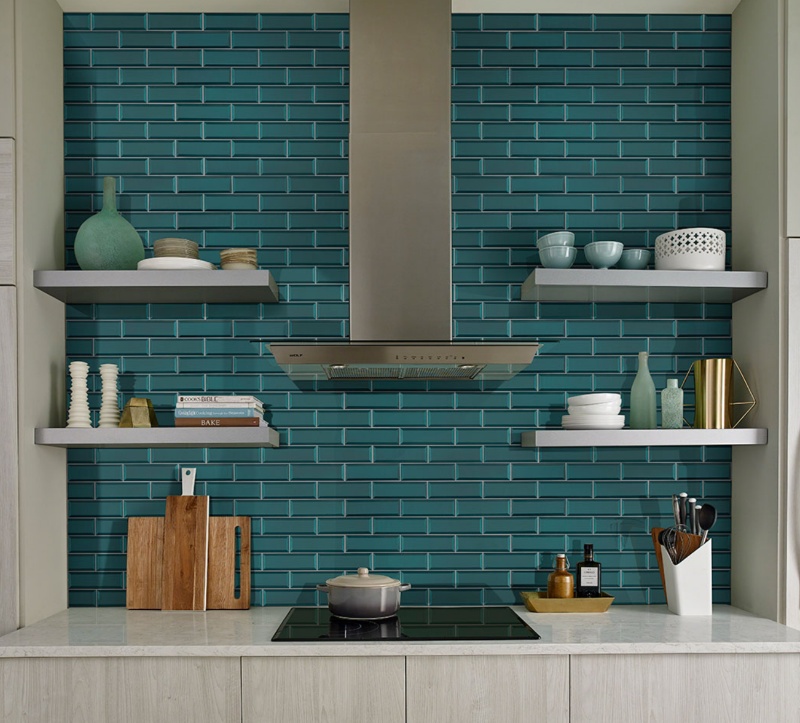 Verde Azul Beveled Tile
2. Coastal Wood with a Touch of Shimmer
If you're a fan of the popular coastal trend, this Shimmering Silver Herringbone glass tile will fit right in. It has a faux wood look with hues of white, gray, and blue. It also has a touch of sparkle.
The shimmering quality of this wood-inspired tile adds a touch of luxury. This tile would look great in an airy white kitchen.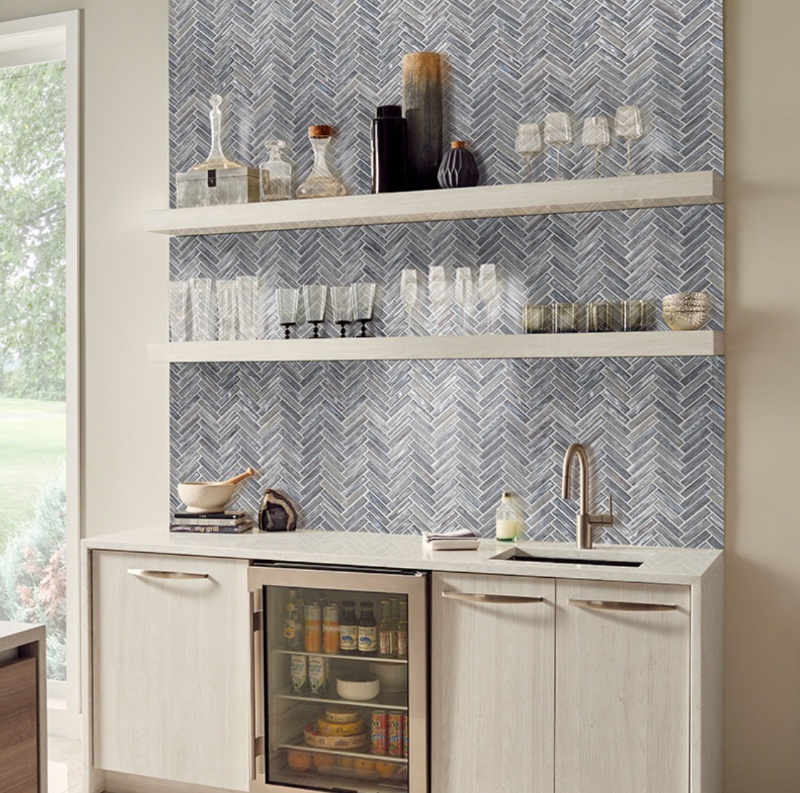 Shimmering Silver Herringbone
3. Modern Geometric Marble
If you're looking to make a sophisticated statement with your kitchen design, you should consider the Georama Nero Polished marble tile. These black and white modern tiles create a breathtaking hexagonal design.
This geometric tile fits perfectly with modern kitchens. Plus, you can pair it with virtually any color. It would look gorgeous alongside black, gray, natural wood, forest green, or navy blue cabinets.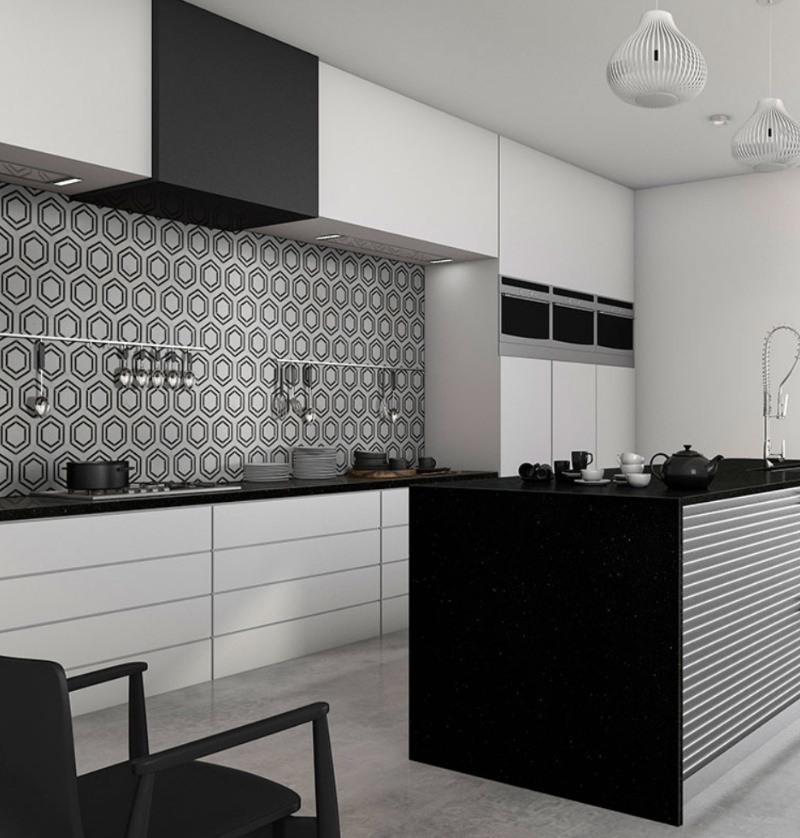 Georama Nero Polished
4. Marine-Inspired
Do you love the beach and the turquoise colors of the ocean? You can bring that island inspiration to your kitchen's design with the Azul Scallop porcelain tile.
This tile subtly evokes the shape of fish scales, while its eye-catching blue hue delivers the wow factor.
To make this tile pop, try pairing it with neutrals like white and gray. This backsplash would also look great in a kitchen with a white countertop and natural wood cabinets.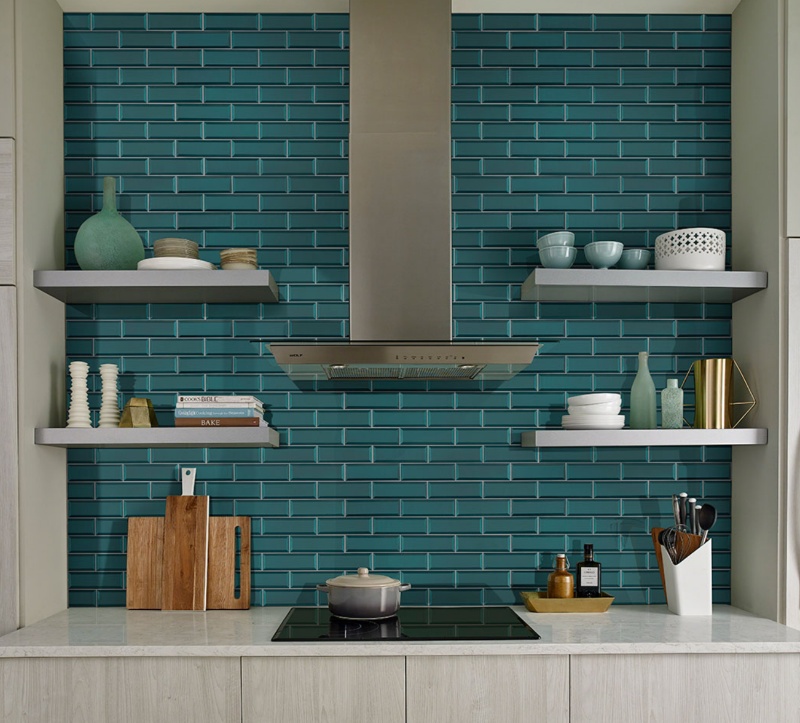 Azul Scallop
5. Retro Revival
Whether you'd describe your ideal style as modern or shabby chic, you should consider this Blanco Lynx marble tile.
This retro-inspired geometric design features interlocking black and gray squares. Everything old is new again, and this retro tile will make any kitchen feel fresh and modern.
For a modern design, pair it with black or gray cabinets. If you prefer more playful styles, consider wood countertops with light blue, chartreuse, or red accents.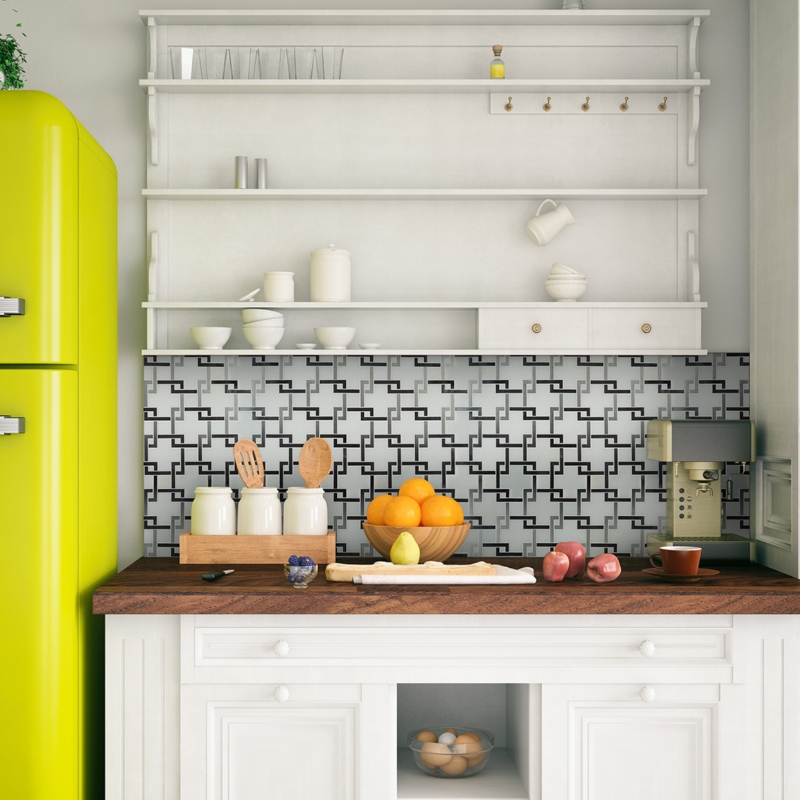 Blanco Lynx
Transform Your Kitchen With a New Tile Backsplash
The tile backsplash has a major impact on the overall design of your kitchen. With the right wall tile, you can bring your dream kitchen to life.
No matter the style of your kitchen, MSI has the tile to match. If you're interested in upgrading your kitchen, contact us today to learn about our complete selection of tiles and our dealer network.
READ MORE ABOUT MSI BACKSPLASH TILE
10 Fresh Ideas For Your Kitchen Backsplash
2015 Hot Kitchen Trends – Part 2: Backsplashes & Flooring
5 Blue Backsplashes That (Really) Make A Splash