Tips From The Trade: Stik Wall-Tile – Peel And Stick Your Way To A New Stacked Stone Feature Wall
February 14, 2018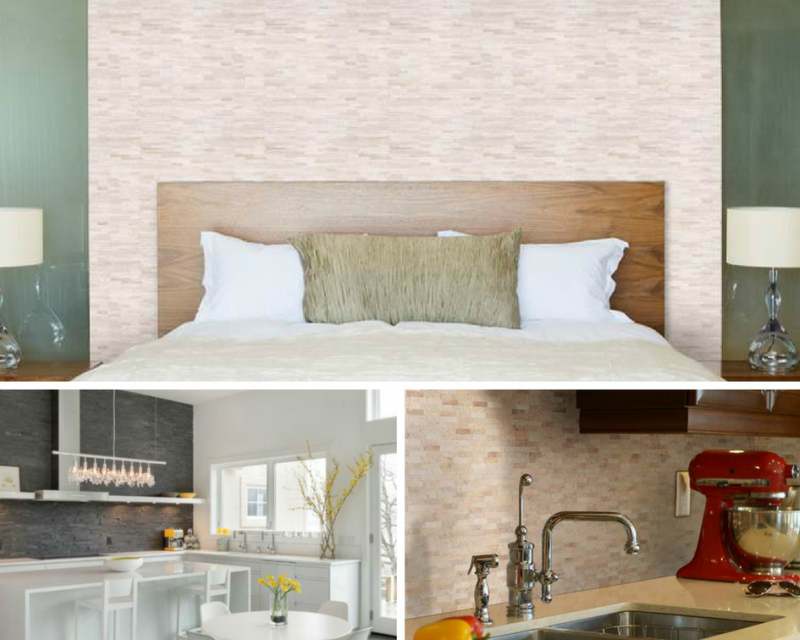 One of the best ways to add color, texture, and detail to the interior of your home is with mosaic tile or stacked stone veneers. MSI is already known for these types of beautiful stone products, and one of the most exciting new innovations from MSI is STIK Wall-Tile!
This simple time-saving solution takes the stone trend one step further with its simple peel and stick tile application. Now, making over your walls can be done in just a few hours, and you'll end up with professional looking results for a fraction of the cost.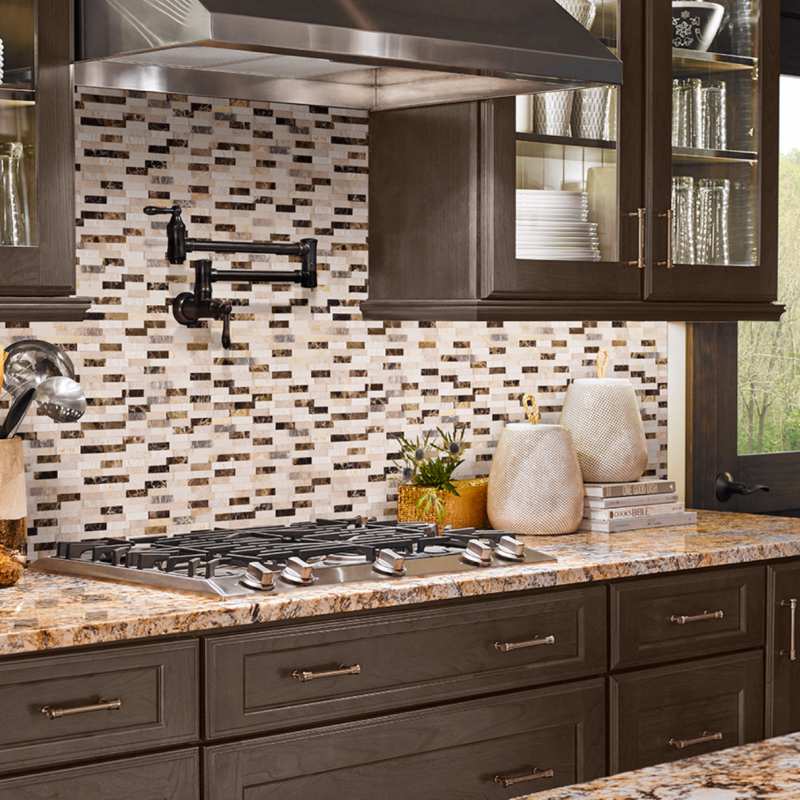 Featured: Emperador Blend Splitface STIK Wall-Tile
With the STIK collection, you can choose from both 12x12 sheets of mosaic panels and 6x22 sheets of stacked stone panels for your contemporary to rustic room. They come in a wide variety of bold styles and beautiful colors at budget-friendly prices. Because every STIK Wall-Tile is made up of real natural stone like luxurious marble, moody slate, harmonious travertine, or cool quartzite, it will still add significant value to your home.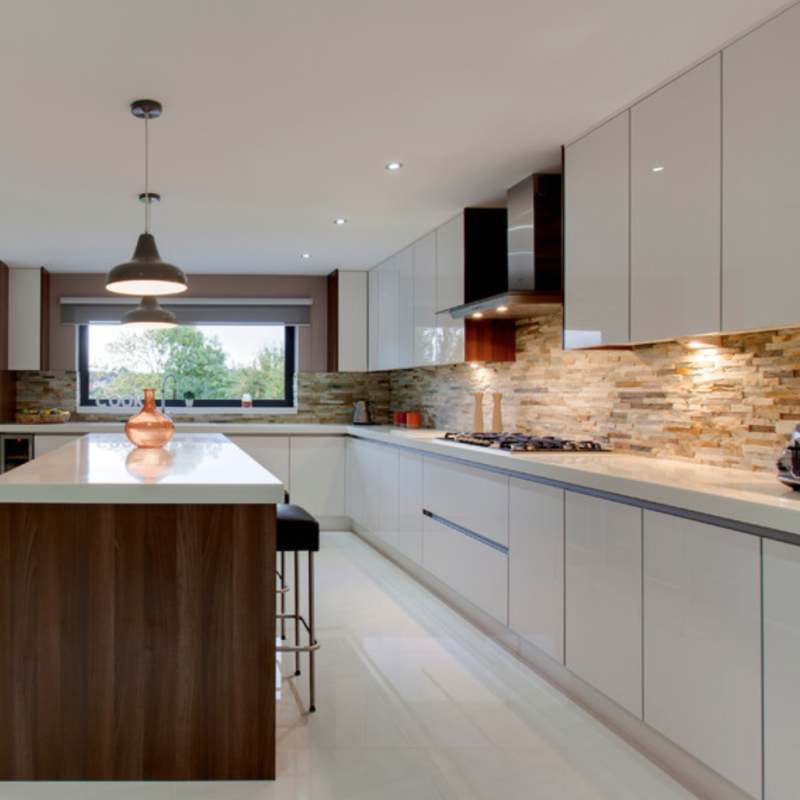 Recreate this look with MSI's Golden Honey Stacked Stone STIK Wall-Tile
(Photo Credit: Houzz)
It's any DIY-er's dream because the STIK Wall-Tile Collection is extremely easy to install. While the tile sheets don't require any grout or mortar, they do feature an industrial-grade adhesive, so you can expect your stone to stay put! You can create everything from an eye-catching bedroom feature wall to a high-style kitchen backsplash. However, it's recommended not to use them in places like the shower where there would be direct water flow.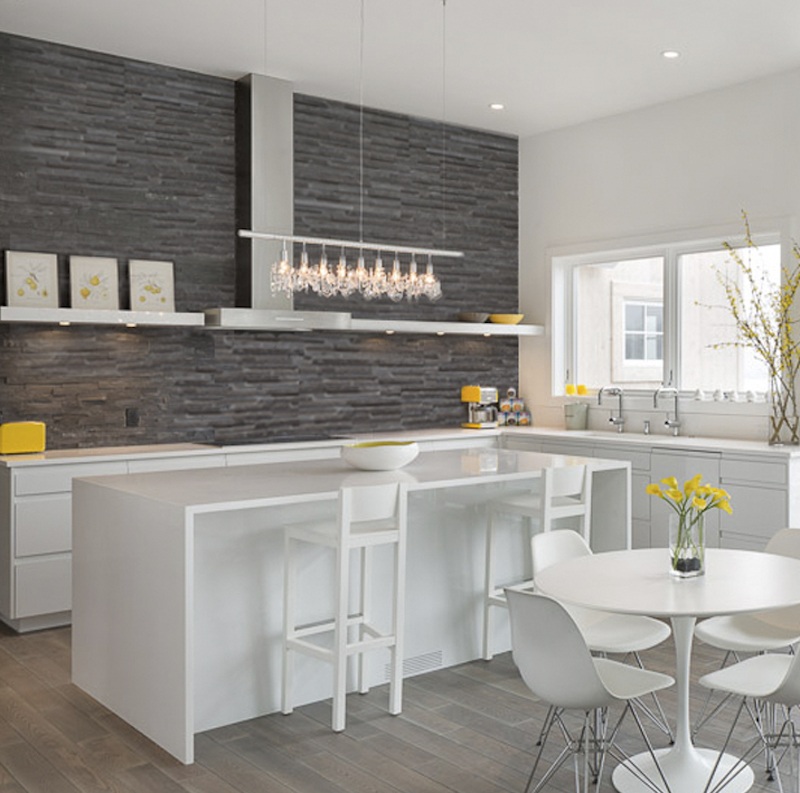 Get this look with MSI's Midnight Ash Stacked Stone STIK Wall-Tile
(Photo Credit: Houzz)
We know that you won't want to waste a minute before installing your new STIK Wall-Tile, but it's important to prep your walls first. In order for your tiles to stick, ensure that your surfaces are clean, smooth, and dry. Make sure to remove all outlet covers prior to installation. Also, check to see if your wall is level so that you're not installing your tile on a slant. If not, you can draw a line at the bottom of the wall in order to mark where your first row will go.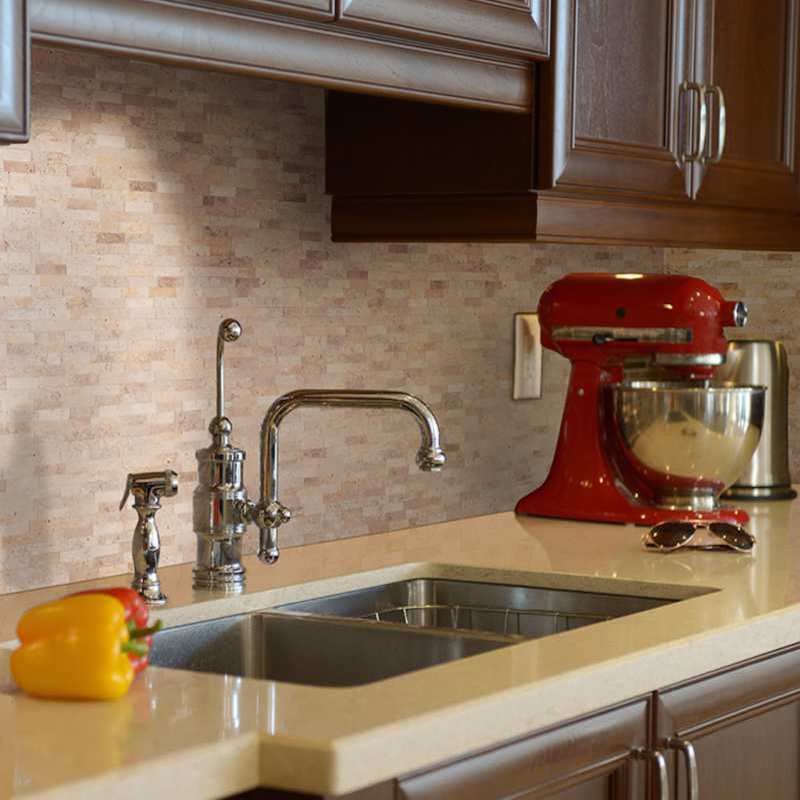 Featured: Roman Beige STIK Wall-Tile
Next, flip your tile over to remove the protective backing, and then spray the adhesive with some soapy water. When you place your tile on the wall, you'll have a few seconds to readjust your STIK Wall-Tile before the heavy-duty adhesive takes full effect. When it comes time to fit your sheet around a light switch or to finish off an edge, it's important to check the instructions on the box. This is because the type of stone you select will determine which tools you need to cut your tile.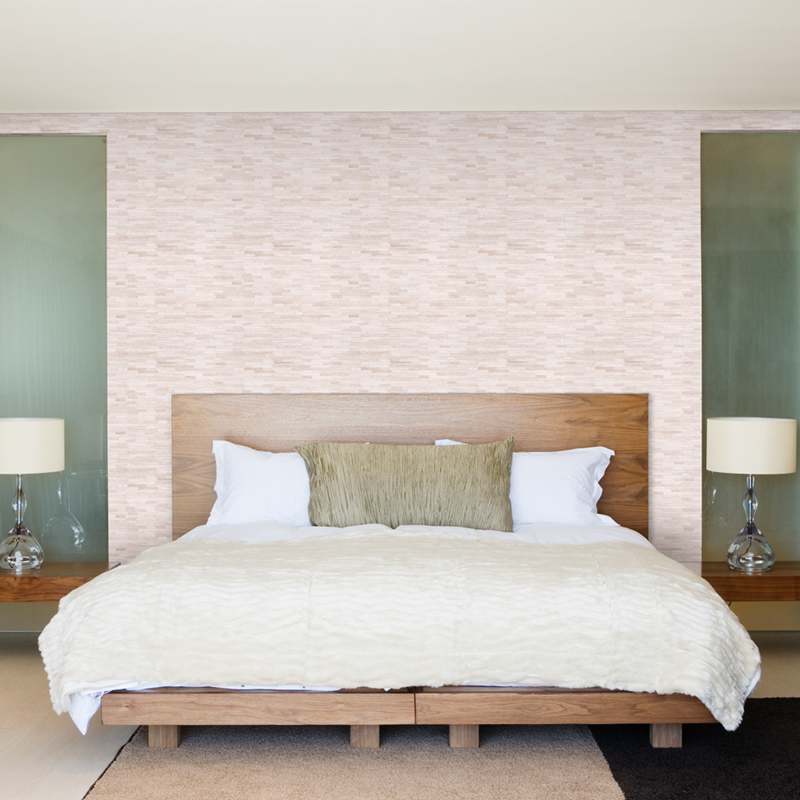 Featured: White Quarry Interlocking 3D STIK Wall-Tile
From creating bold statements in the bathroom to adding subtle warmth in the living room, the possibilities are endless with STIK Wall-Tile! With 10 options to choose from, you'll find the chic weathered look you're after! And best of all, they pair perfectly with the rest of MSI's stone collection. Still want more? Be sure to check out quick wall decor ideas for additional inspiration.