Outdoor Oasis: 5 Party-Ready Patios With Pavers
January 06, 2017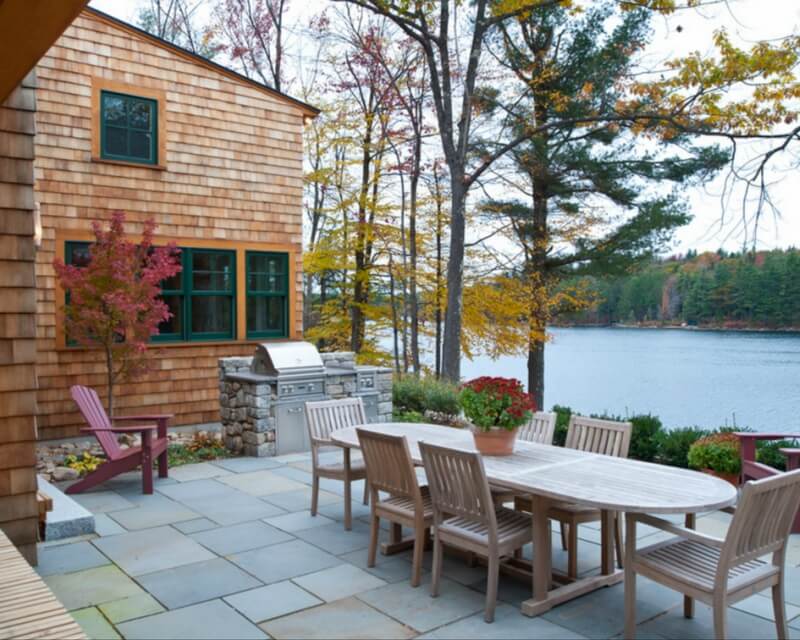 (Photo Credit: Houzz)
Winter has just begun, bringing chilly winds, frost, and snow… which means it's the perfect time to get ready for summertime fun in the sun! Planning your patio for a season of outdoor entertaining will make the gloomy days of winter fly by.
With the hardscape designs and pavers featured here from MSI, your outdoor spaces will look great year-round, no matter the season. Even if you're not blessed with acres of woods, a lakeside chalet, or a bungalow beside the ocean, you can still create the feel of an upscale resort.
Start by considering your home's style and the space available to work with. Then plan a focal point, which could be a fountain, a swimming pool, outdoor hearth, or a spectacular garden. You might add a gazebo or pergola; these areas encourage guests to gather and mingle. Next, plan your hardscaping: fences, walls, and of course one of MSI's options for the perfect pavers. Add lights, some refreshments, and get the party started!
Tuscany Platinum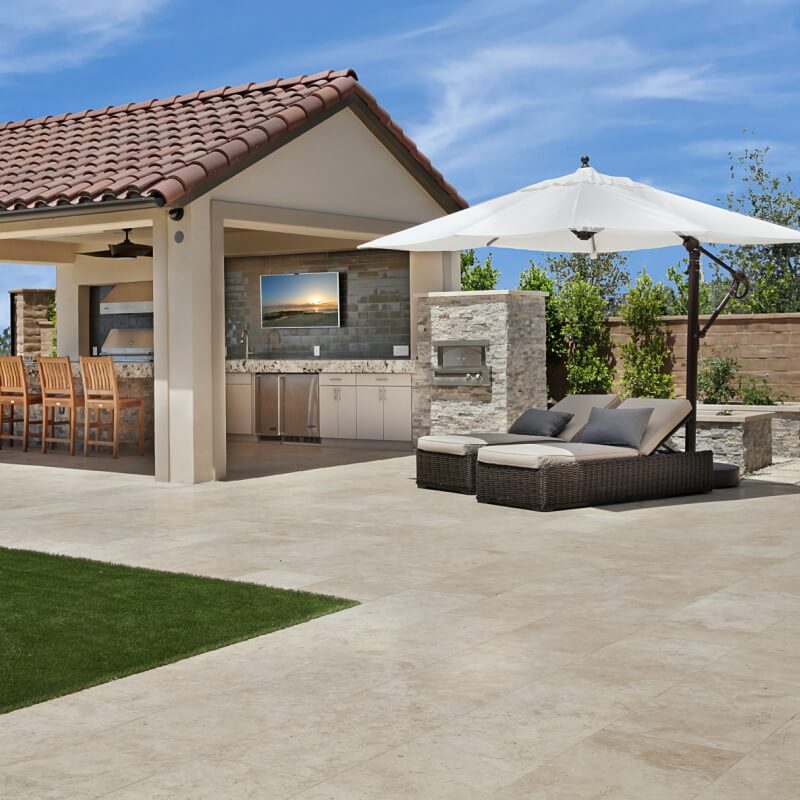 Featured: Tuscany Platinum Travertine Tiles
The clean lines of this straightforward patio design create a comfortable, spacious location for entertaining and relaxation. Tuscany Platinum Travertine Tiles, in shades of beige and cream, are available in many sizes, all the way up to 18" x 36" to easily cover large spaces. Its honed finish provides traction even when wet, making it ideal for pool decks, and it's easy to maintain – so no worries when cooking in that outdoor kitchen.
Stone Country River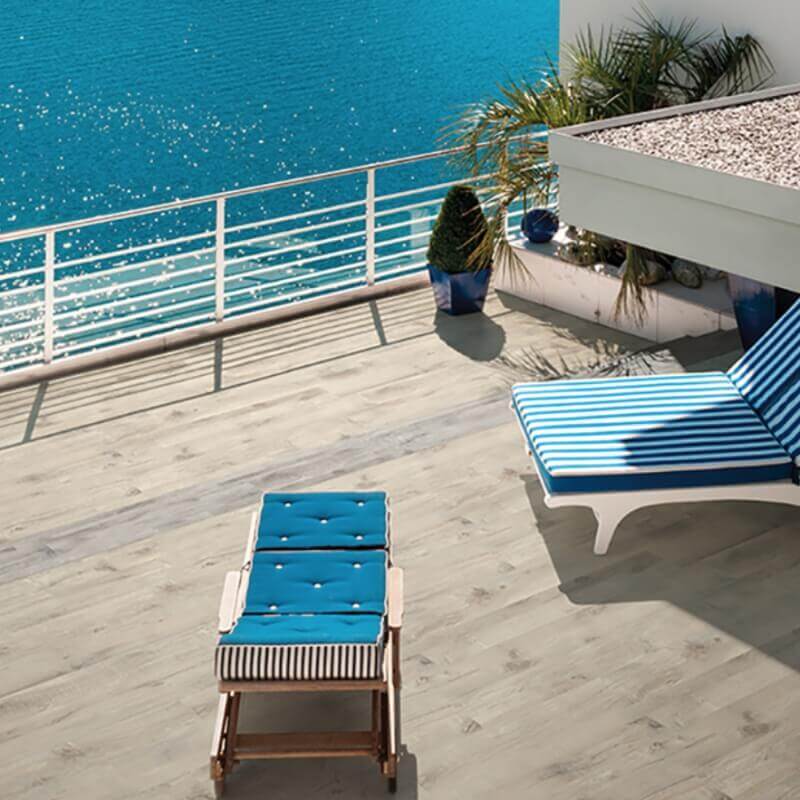 Featured: Stone Country River Porcelain Tile
If you love the look of wood decks but would rather not deal with splinters in your bare feet, or the need to scrub and seal it every couple years, Stone Country River Porcelain Tile is a wood-look porcelain tile that's perfect for your outdoor spaces. These porcelain pavers offer the look of gray, weathered natural wood, complete with graining and knots.
Micro Mosaic Tuscany Classic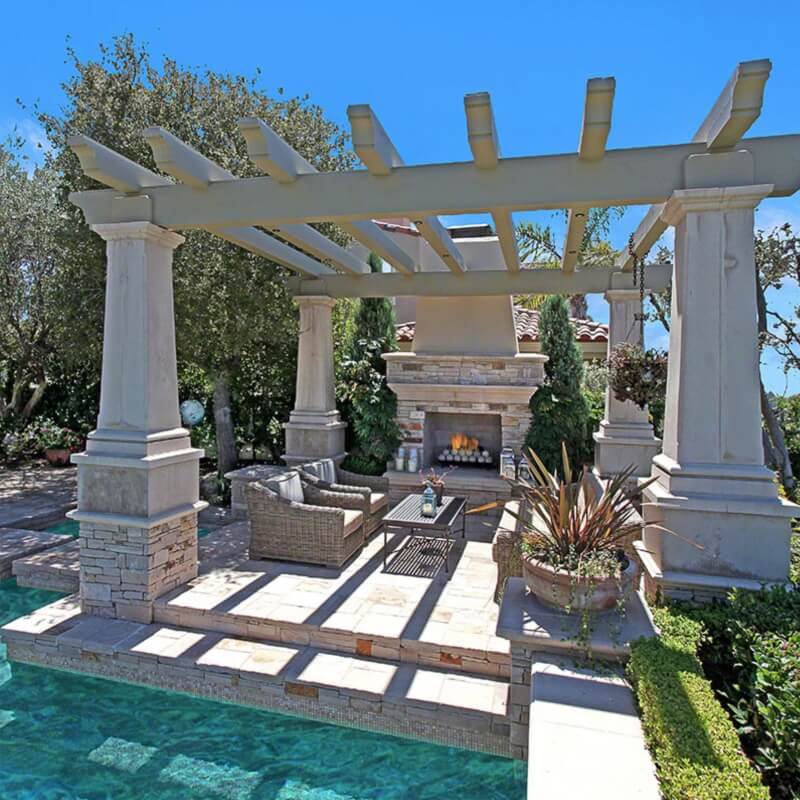 Featured: Micro Mosaic Tuscany Classic Travertine Tiles
Nothing says "luxury" like a mosaic of petite, 5/8" square travertine tiles – it looks like these would take forever to install! But with pre-assembled mesh, installing Micro Mosaic Tuscany Classic Travertine Tiles is easier and quicker than it looks. It's tough and durable too, a great choice for interior walls of pools and other water features. The shades of beige and cream coordinate beautifully with other natural stone design elements.
Multi Classic Slate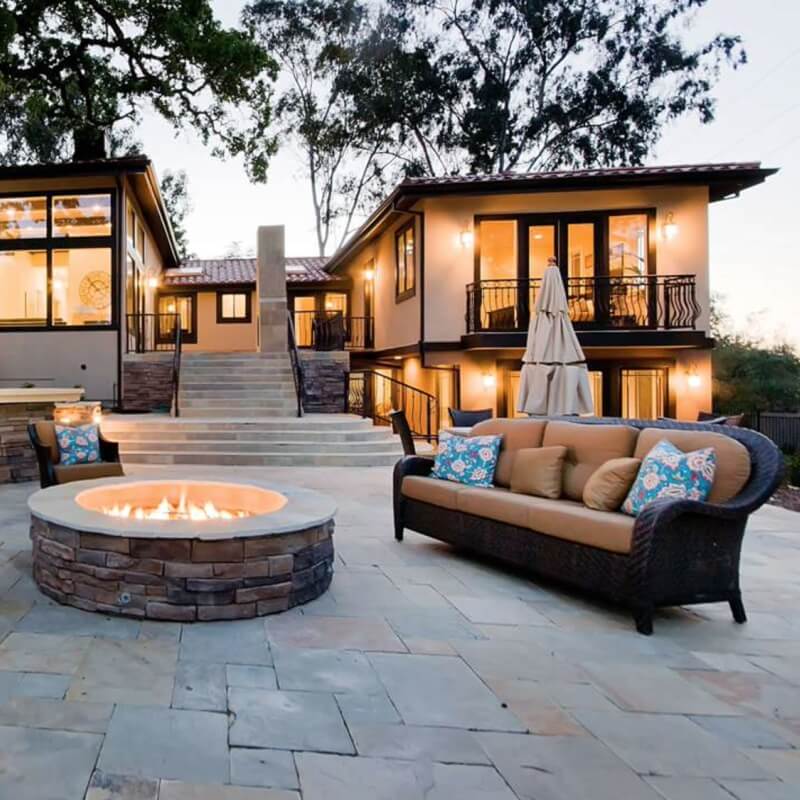 Featured: Multi Classic Slate
Creating a pattern for your patio utilizing various shapes and shades of pavers adds beautiful dimension. Multi Classic Slate is available in different sizes and shapes, with colors ranging from dark gray, to rusty gold, to deep burgundy and even tinges of green and blue. Coordinate these slate pavers with similar natural stone ledger panels on vertical features, such as walls and fire pits.
Pennsylvania Bluestone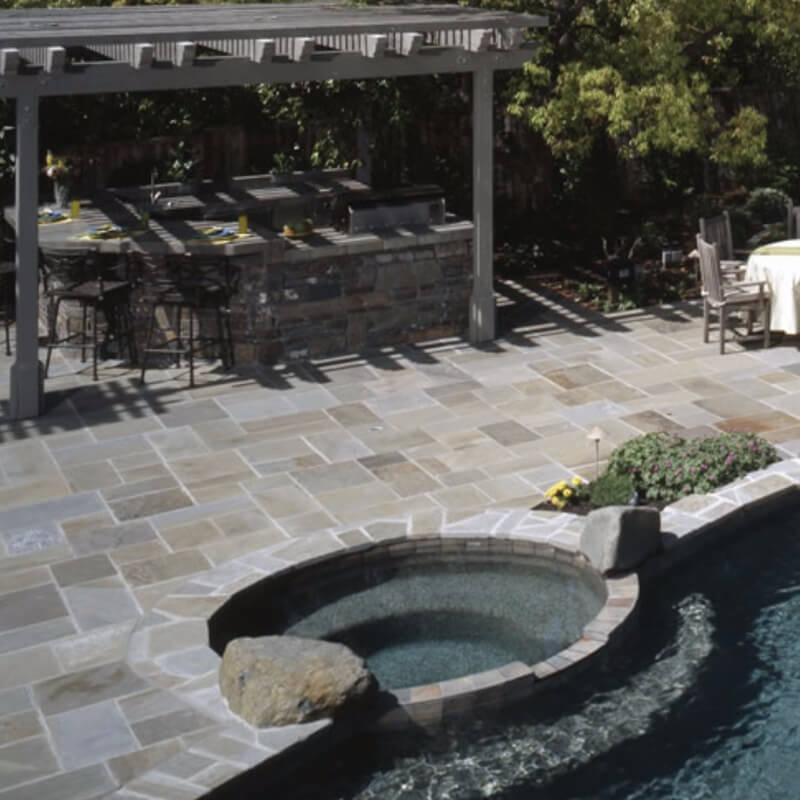 Featured: Pennsylvania Bluestone Pavers
When choosing pavers to install near pools, it's important that they are not only beautiful but also not too slippery when wet. Pennsylvania Bluestone Pavers feature shades of blue-gray and rust, in natural or flamed finishes, perfect for summer's bare feet. These sandstone pavers are available in a variety of sizes, and as shown here, can be broken for arrangement around curves.
Designing a party-worthy outdoor space can seem like a daunting task, but with the great variety of hardscape options available from MSI, it's not only easier, but great fun! Let the photos shown here inspire you to make the most of what you have, and it won't be long before you're ready to enjoy food, fun, and warm summer breezes with friends and family in your own outdoor oasis.