Tile Style: Rethink What You Know About Ceramic Tile
November 06, 2017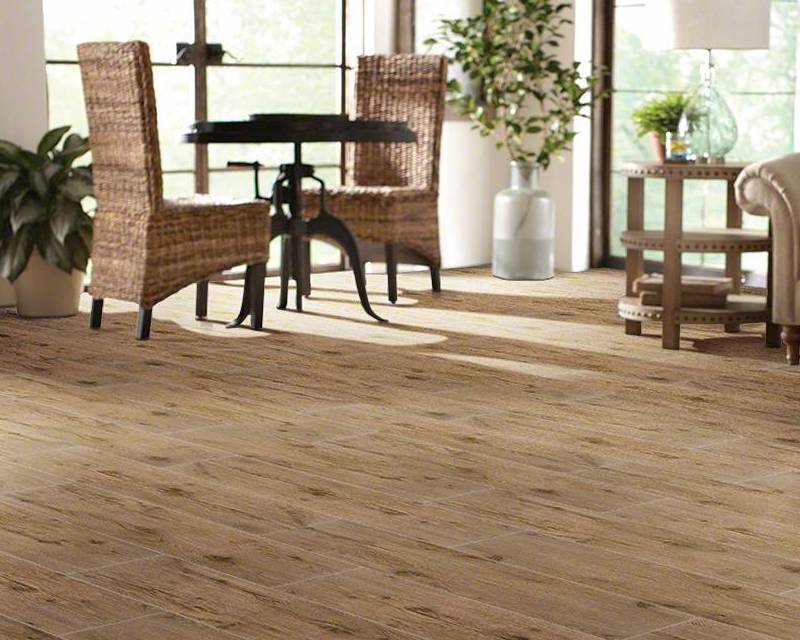 If the mention of ceramic tile as part of your home renovation project conjures images of old-fashioned, cheap, and low-end… think again. Today's ceramic tiles are not your grandma's wall coverings or flooring, they have become beautiful, luxe, and stylish!
Ceramic tile's makeover has come along with new inkjet technology that authentically replicates much more expensive materials like natural stone or even reclaimed barn wood. A different take in traditional tile includes luxurious textures, varying finish options, creative and colorful mosaics, and trendy, high-end patterns with gorgeous glaze.
Despite all of this, ceramic tiles are still budget-friendly – but you might be the only one who knows that. Everyone else will be admiring your superior design skills!
Beige Napa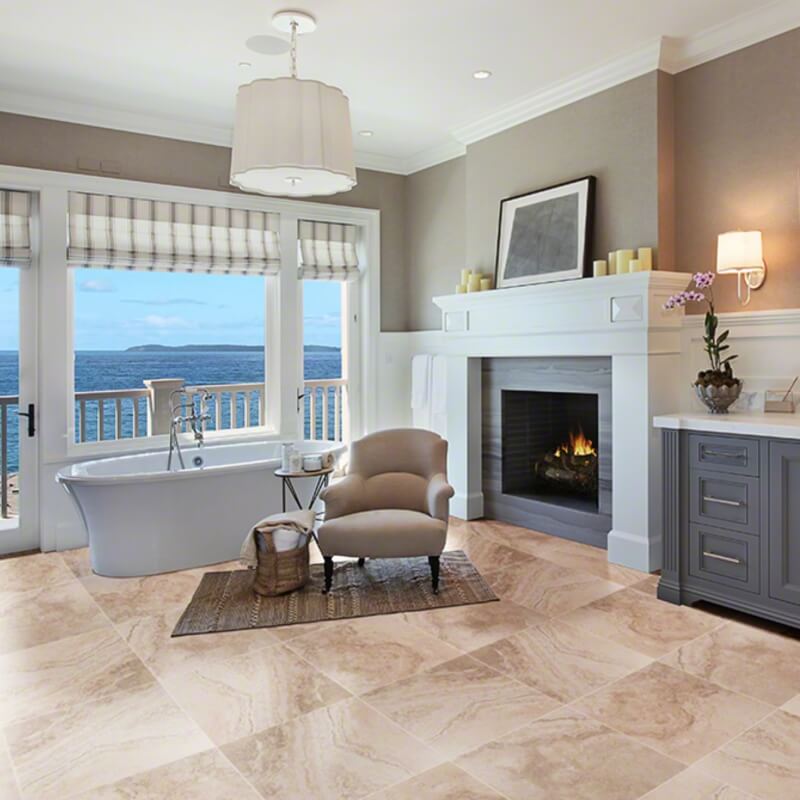 Featured: Beige Napa Ceramic Tile
Natural stone flooring has a lot to recommend it – much easier to clean than carpeting, durable even with heavy foot traffic, high-end luxurious aesthetic. It's also expensive and needs sealing to keep its good looks and condition. If you would like the high-end look without the high-end price tag and labor, Beige Napa Ceramic Tile can deliver. Available in 20" x 20" tiles, the cream-and-beige swirls and veins resemble natural travertine.
White Pattern Dymo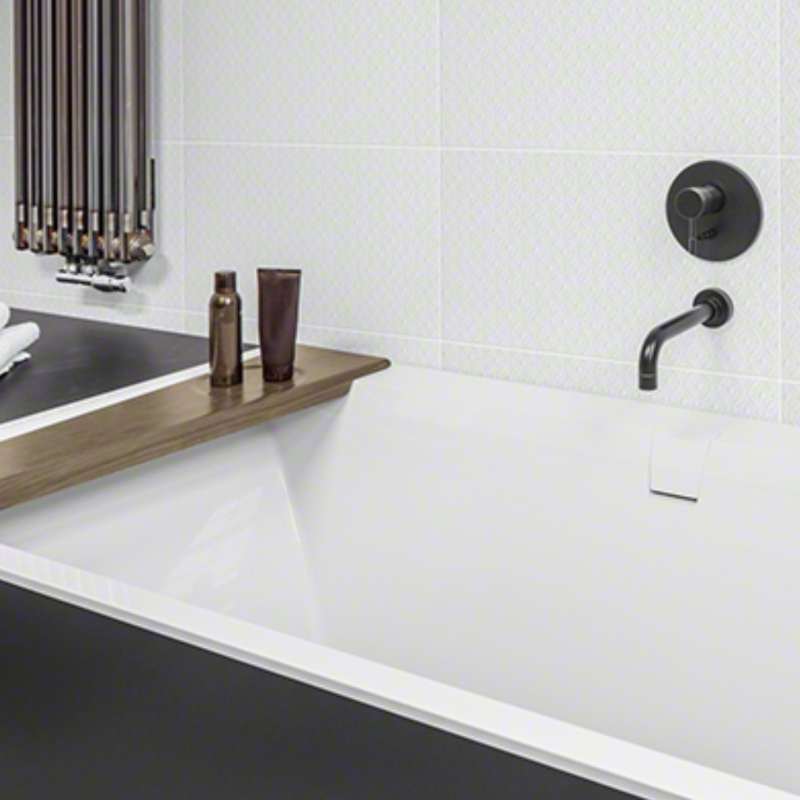 Featured: Pattern White Dymo Ceramic Tile
When is a white wall anything but plain? When it's covered in exquisitely textured White Pattern Dymo Ceramic Tile. This touchable texture needs no sealing to keep it water-repellent and super easy to clean. So touch all you want, and put it in busy areas such as a bathroom or kitchen backsplash – splatters and smudges will only take a quick wipe to remove, and return it to its glossy, pristine condition,
White Glossy 3x6 Inverted Bevel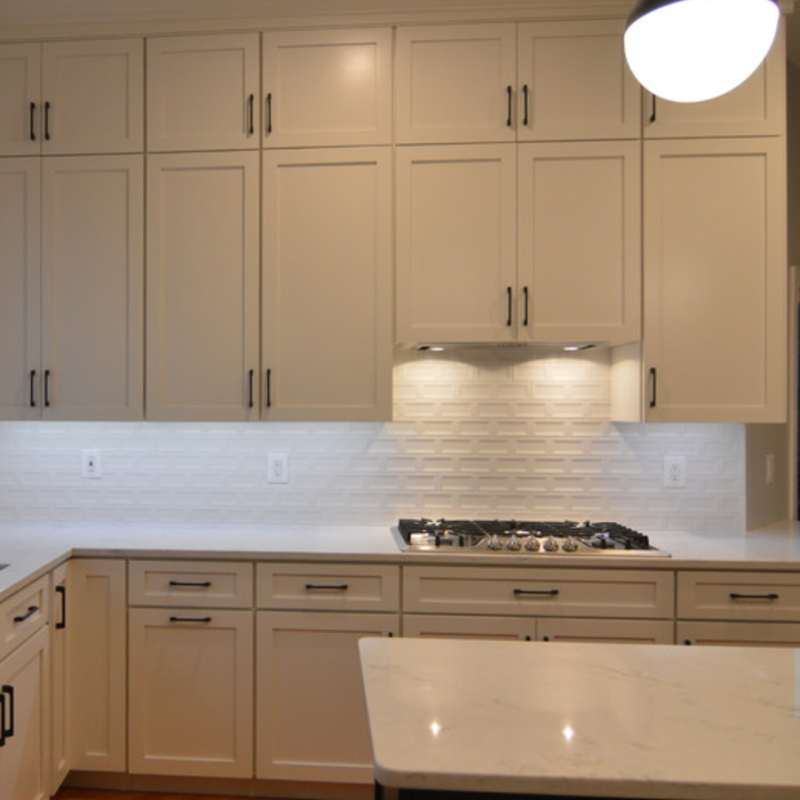 Recreate this look with MSI's White Glossy 3x6 Inverted Beveled Tiles (Photo Credit: Houzz)
You've seen tiles with beveled edges, but have you seen inverted beveled edges? These three-dimensional tiles add a modern twist to the classic subway tile you'll find irresistible. White Glossy 3x6 Inverted Beveled Tiles look especially lovely in a subway tile backsplash with bright under-cabinet lighting, which accentuates the inset shadows. These tiles are a lot more durable than they appear, but if one should crack or chip, it's easy to replace one ceramic tile without ruining the entire installation.
Leira Kenzzi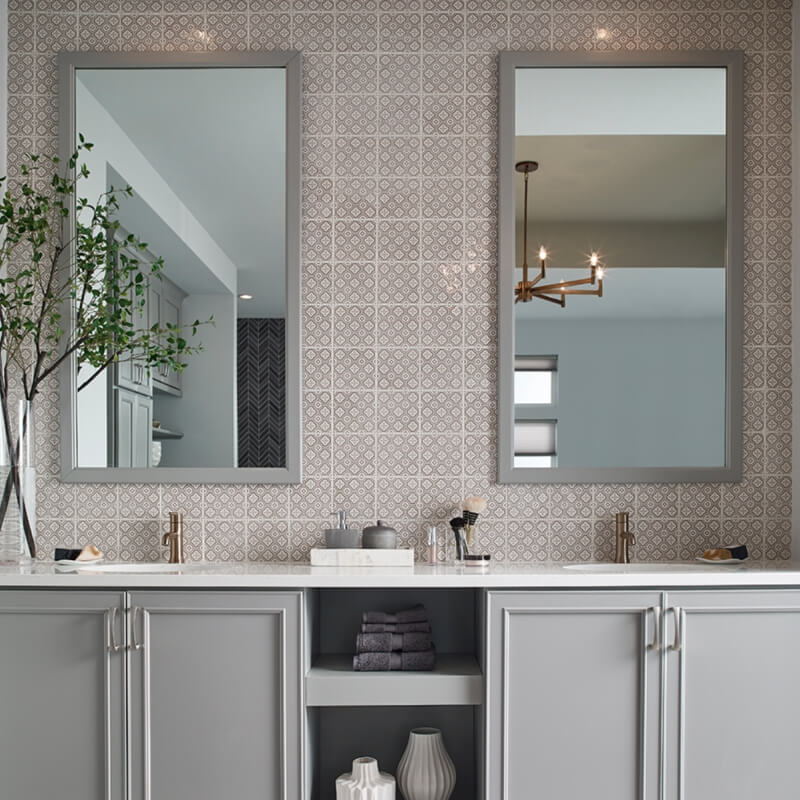 Featured: Leira Kenzzi Ceramic Tile
Patterned ceramic tiles have been used for ages. They can be used to create an eye-catching ethnic or old-world look, while at the same time being totally modern and on-trend. Leira Kenzzi Ceramic Tile brings you a delicate, intricate pattern on square tiles that are easy to match up, in shades of neutral beige on a white background. With a glossy finish, these tiles look great in small spaces as backsplash tile, but totally stunning covering an entire accent wall.
Nero Turin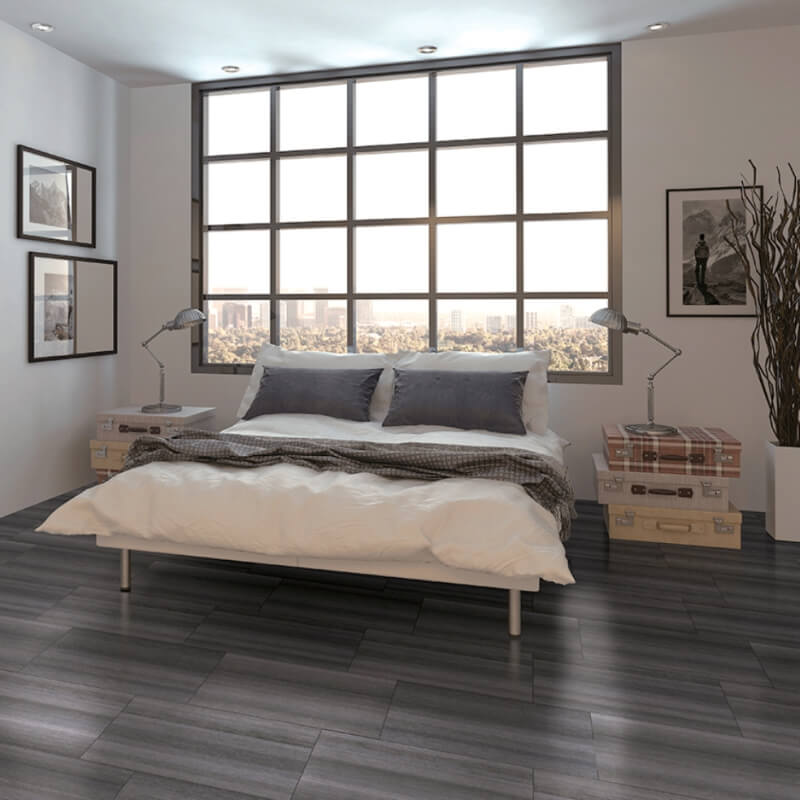 Featured: Nero Turin Wood-Look Tile
Inkjet printing is possibly the best thing to happen to ceramic tile since the invention of the kiln. This state of the art technology produces vibrant colors that last, and last… amazingly authentic patterns replicating brick, stone, marble, and wood-look planks such as Nero Turin Wood-Look Tile. With a matte, glazed finish, this ceramic wood lookalike works great in areas where real wood might be impractical, such as bathroom flooring.
Now that we've upended everything you thought you already knew about ceramic tile, are you ready to find out more? Visit MSI's web galleries to see the amazing variety of ceramic tiles available to create your own home renovation masterpiece.