3 Cool White Granite Colors For Your Kitchen Remodel
April 28, 2023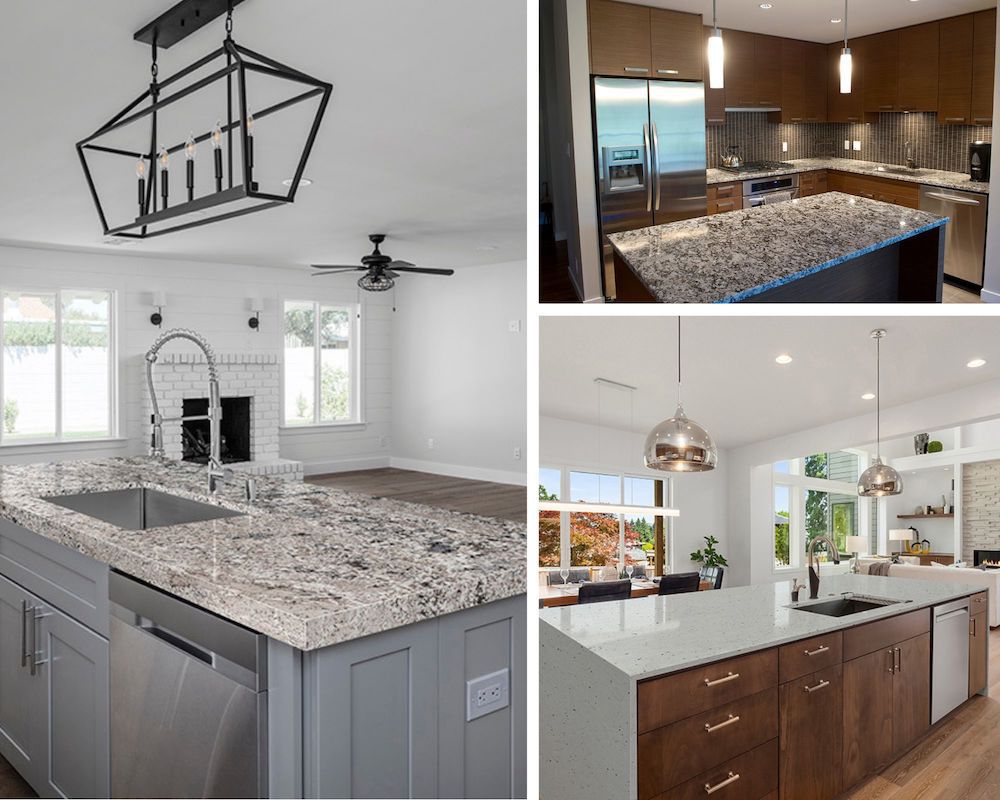 When it comes to granite colors, white is an unmistakably chic option—it's where elegance meets practicality. Homeowners and designers alike can appreciate how this natural stone beautifully marries form and function to create an exquisite, durable surface for kitchen countertops.
White granite countertops elevate your space with their timeless appeal and remarkable resilience. They provide an attractive backdrop for your daily life and special occasions. The subtle variations in color and pattern make each slab unique, showing off your impeccable taste while providing a hard-wearing surface that stands up to the rigors of everyday use.
Why Granite Countertops Are a Go-To Material
When considering the many advantages granite countertops offer, one cannot overlook their exceptional durability. These stone countertops hail from formations deep within the earth's crust. As a result, granite boasts a remarkable strength that allows it to withstand daily wear and tear. This resilience ensures your investment will maintain its beauty for many years. This ruggedness makes it an ideal choice for high-traffic areas like the kitchen. Furthermore, the low porosity of this remarkable material makes it resistant to stains and easy to maintain, requiring only periodic sealing to preserve its good looks.
In addition to its practical benefits, granite countertops bring sophistication to your space. With an extensive array of colors and patterns, each slab showcases a unique blend of hues and textures, offering limitless design possibilities to suit your taste. This natural variance ensures that your countertop will be a one-of-a-kind focal point in your home. Thus, it provides a captivating backdrop for your culinary adventures.
Why Cool White Granite Colors Are Hot Right Now
One of the most appealing aspects of white granite countertops is their ability to create an illusion of spaciousness. By reflecting light, they lend an airier, brighter, and more open feel to the kitchen, making it appear more inviting. This quality is beneficial in smaller kitchens, where the illusion of extra space is desirable.
The diverse range of shades in white granite, from stark bright white to soft or creamy white, makes it a versatile and unique choice. Each slab's color variations make them unique and add an intriguing element.
White granite countertops possess a timeless, classic appeal that effortlessly integrates into traditional and modern kitchen designs. Their ability to blend seamlessly with various styles ensures they remain a popular and enduring choice for homeowners.
In addition to its aesthetic appeal, white granite countertops are a design canvas allowing other kitchen elements to take center stage. Making subtle changes, such as adding bold decorative items or incorporating a colored tile backsplash, or striking cabinet colors, can enhance the entire kitchen's look.
Our 3 Best-Selling White Granite Countertops
Read on to learn more about our three white-hot sellers.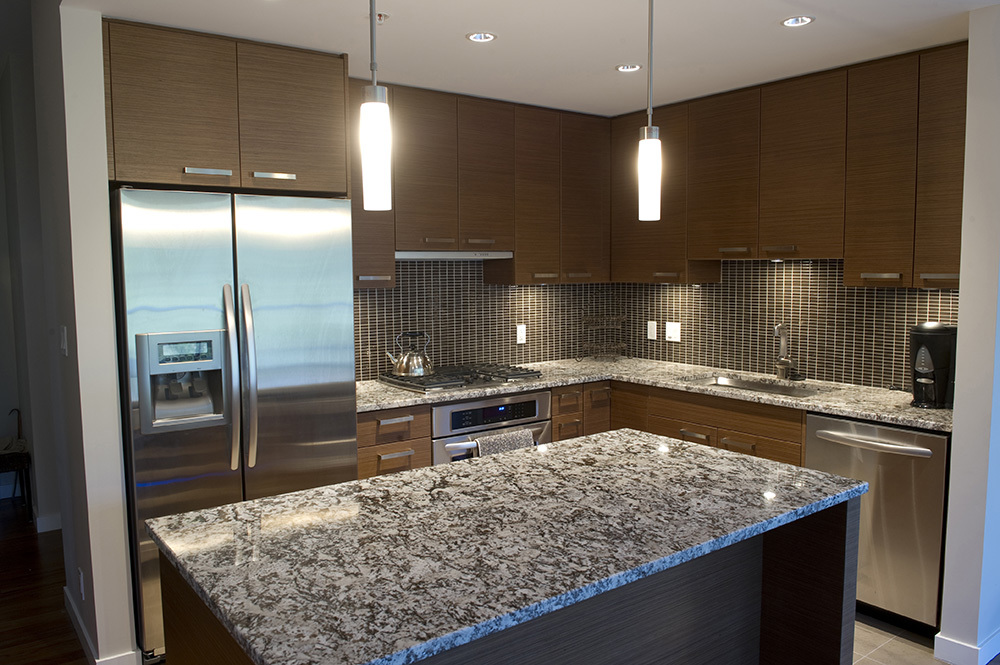 Experience the captivating allure of Delicatus White Granite, a natural stone that will elevate your interior design with its enchanting blend of soft whites, deep blacks, and warm grays. In addition, this elegant granite features a striking pattern of bold veining and contrasting hues that adds a touch of sophistication to any space. Ideal for residential and commercial applications, Delicatus White Granite is breathtaking and offers the durability and low maintenance required for high-traffic areas, making it a perfect choice for countertops, backsplashes, and more.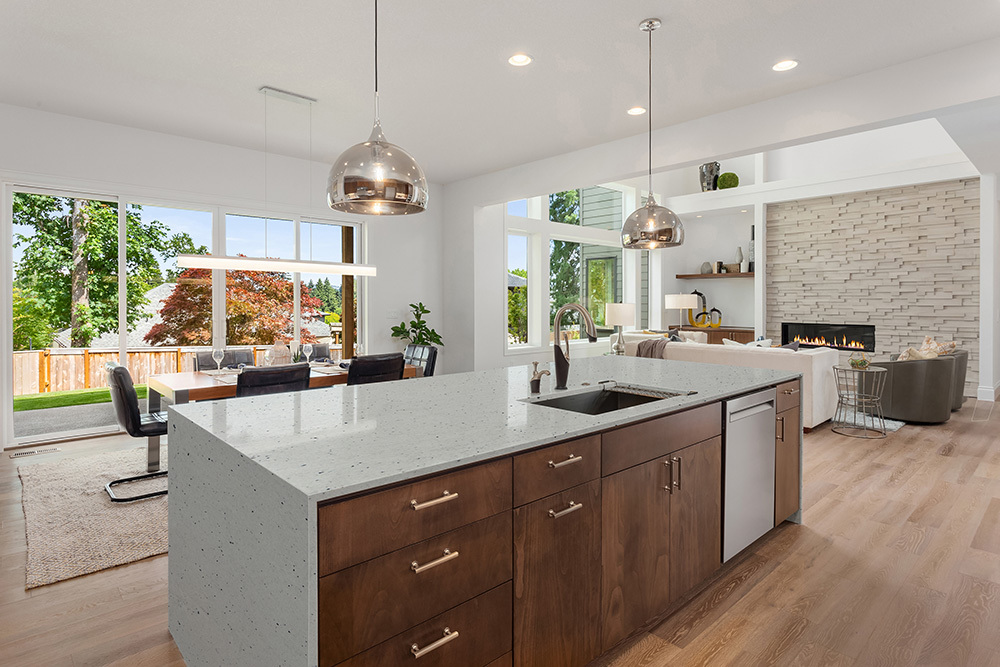 Introducing Pitaya White Granite, a stunning natural stone that infuses your home with refined luxury. Its mesmerizing combination of light grays, subtle whites, and delicate specks of black creates a harmonious, eye-catching design. In addition, the versatile nature of this exquisite granite makes it suitable for various applications, including countertops, backsplashes, and flooring. Boasting unparalleled durability, Pitaya White Granite is a fantastic option for residential and commercial projects, where it can withstand the demands of daily living while maintaining its pristine appearance.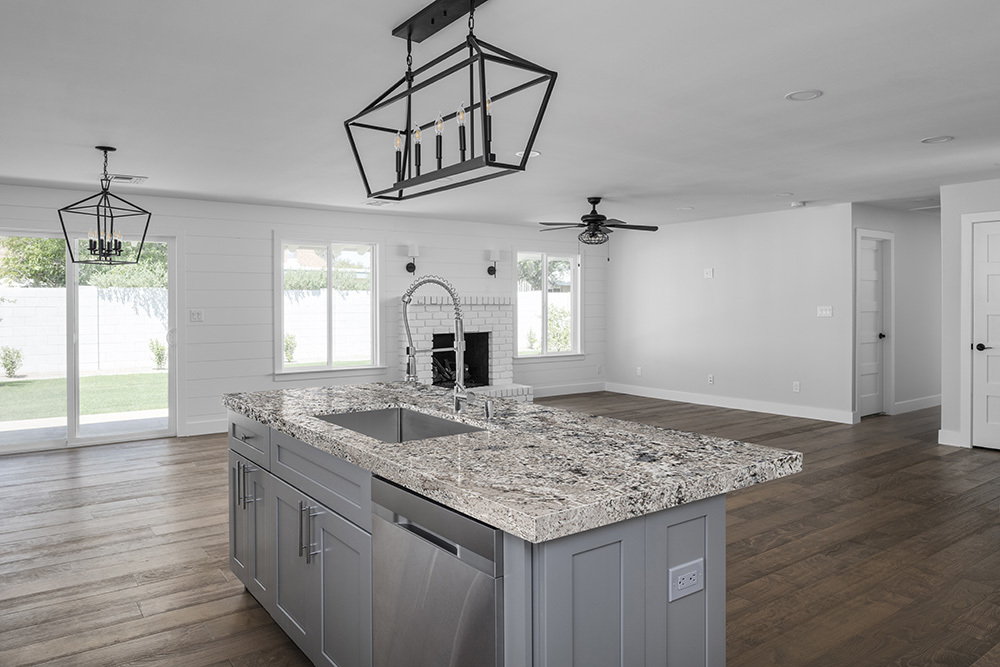 Discover the sophisticated charm of Mirage White Granite, a natural stone that exudes elegance and style. This exceptional granite showcases a harmonious blend of soft white and gray tones, adorned with fine speckles of black, creating a visually appealing and versatile design. Its subtle beauty makes it ideal for many applications, including countertops, backsplashes, and flooring in residential and commercial settings. With its remarkable durability and low maintenance requirements, Mirage White Granite is the perfect choice for those seeking a refined and enduring aesthetic in their space.
Factors to Consider When Choosing
White Granite Colors
When selecting the perfect white granite color for your kitchen countertops, consider the shade and pattern of the granite. It should complement the overall design and color scheme of your kitchen. In addition, white granite's reflective properties can create a sense of spaciousness, which is particularly beneficial in smaller kitchens. You can create an inviting and open atmosphere by selecting a shade and pattern that enhances this effect.
Cool White Granite Colors Can Brighten
and Elevate Your Kitchen
Cool white kitchen countertops are the hottest trend of all granite colors. With its durable practicality, brightening effect, and stunning good looks, white will not go out of style.
Are you ready to choose your favorite granite countertops? We can help! Chat with us online now, contact an MSI authorized retailer, or visit an MSI showroom.