MSI's Top 10 Lumaluxe Quartz Countertop Colors
October 25, 2022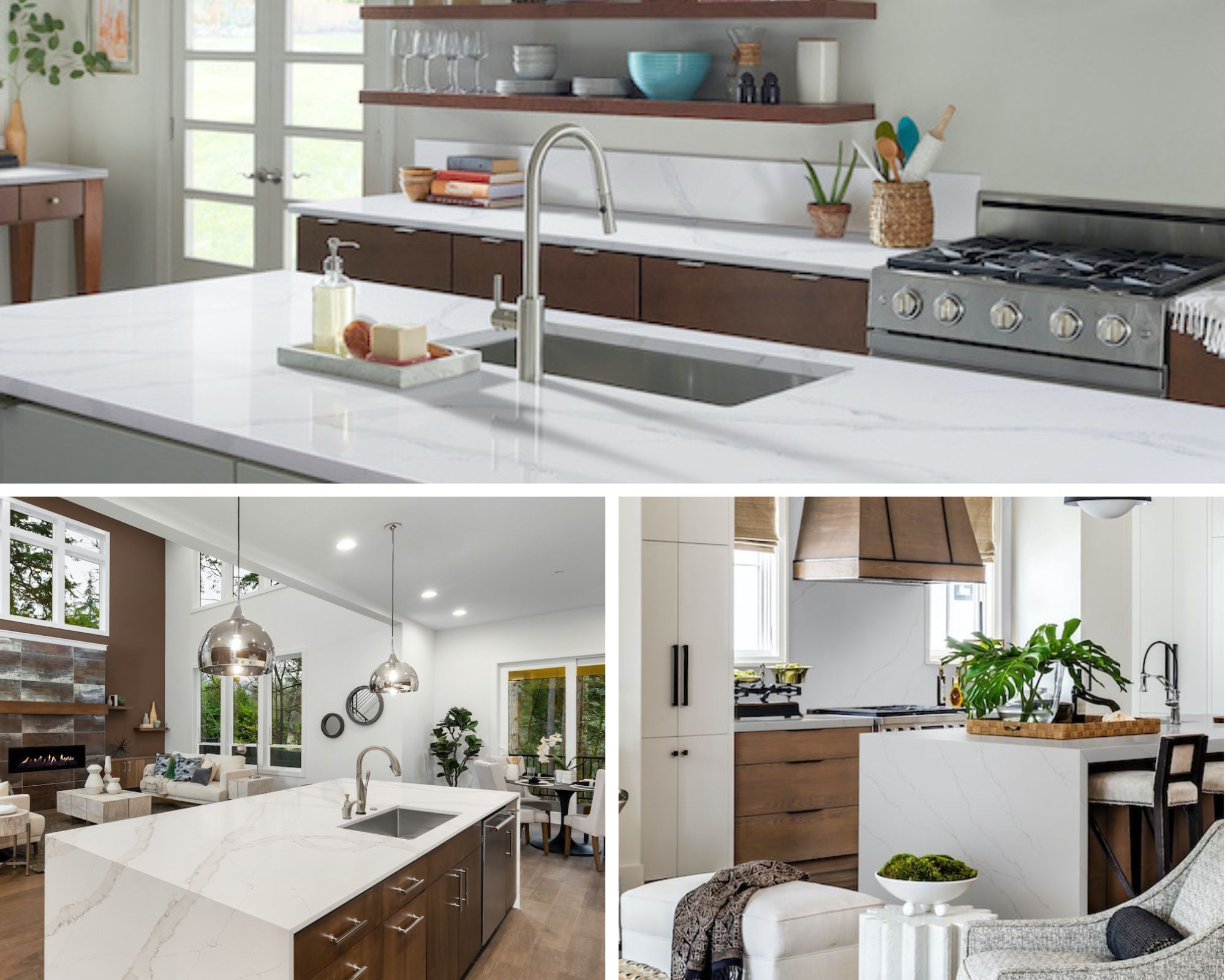 Quartz countertops are unquestionably the most attractive, luxurious, and durable countertops that money can buy.
Aside from its strength and hardness, quartz is simply a beautiful material—and there's a wide variety of quartz countertop colors that can fit just about any kitchen or bathroom aesthetic. And with the introduction of LumaLuxe technology—a breakthrough in quartz engineering—these countertops are indeed works of art.
LumaLuxe enhances the play of light on quartz surfaces, allowing for a more dramatic illusion of depth and more stunning coloration. The beauty and luxury of LumaLuxe quartz countertops are unmatched—now, all that's needed is to choose from our wide array of colors.
So let's get started with the following guide to MSI's top 10 most popular LumaLuxe color schemes.
1. Calacatta Miraggio
For quartz that looks like marble, it's hard to top Calacatta Miraggio.
It has a sleek, classic look and a cool white color, making it a perfect choice to complement a contemporary kitchen or bathroom layout. In addition, a Calacatta Miraggio quartz countertop features a glossy, polished finish that will make it the centerpiece and highlight of any kitchen space.
In short, this quartz color scheme is just what's needed to introduce a little class and timeless elegance into the kitchen.
2. Calacatta Miraggio Gold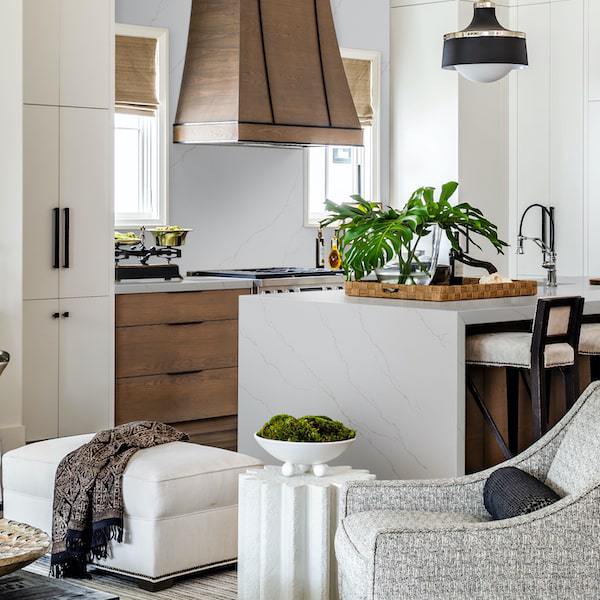 Next on our list of the most popular LumaLuxe quartz countertop colors is Calacatta Miraggio Gold Quartz.
This color features all of the elegance and beauty of the standard Calacatta Miraggio design, with the added sophistication of golden brown veining. Combine that with the magic of the LumaLuxe formulation, and there are all the ingredients for a genuinely stunning marble-look quartz countertop.
Calacatta Miraggio Gold works well with any architectural style in residential and commercial spaces, so it's a perfect choice for those looking to combine elegance with utility.
3. Vena Carbona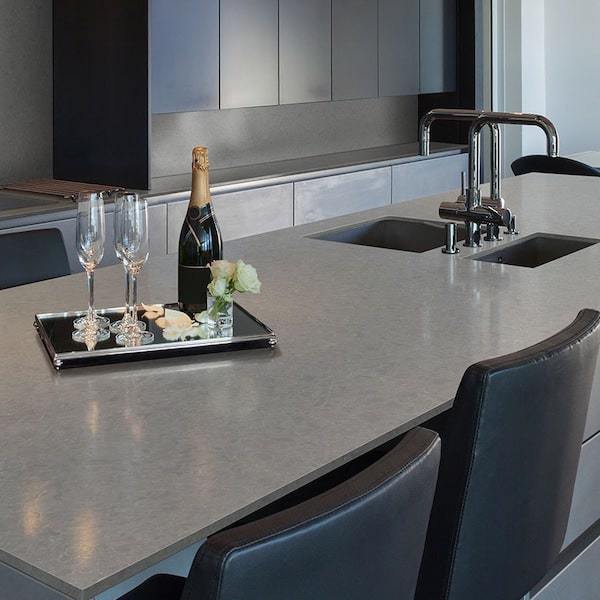 White quartz is a popular color for its classic and sophisticated look. But it's not the only color, and Vena Carbona is an excellent choice for something a little different.
It features beautiful gray quartz, with a delicate tracery of white veining to add something a little interesting for the eyes to feast on. The neutral color of Vena Carbona is ideal for modern and contemporary kitchen designs.
4. Smoked Pearl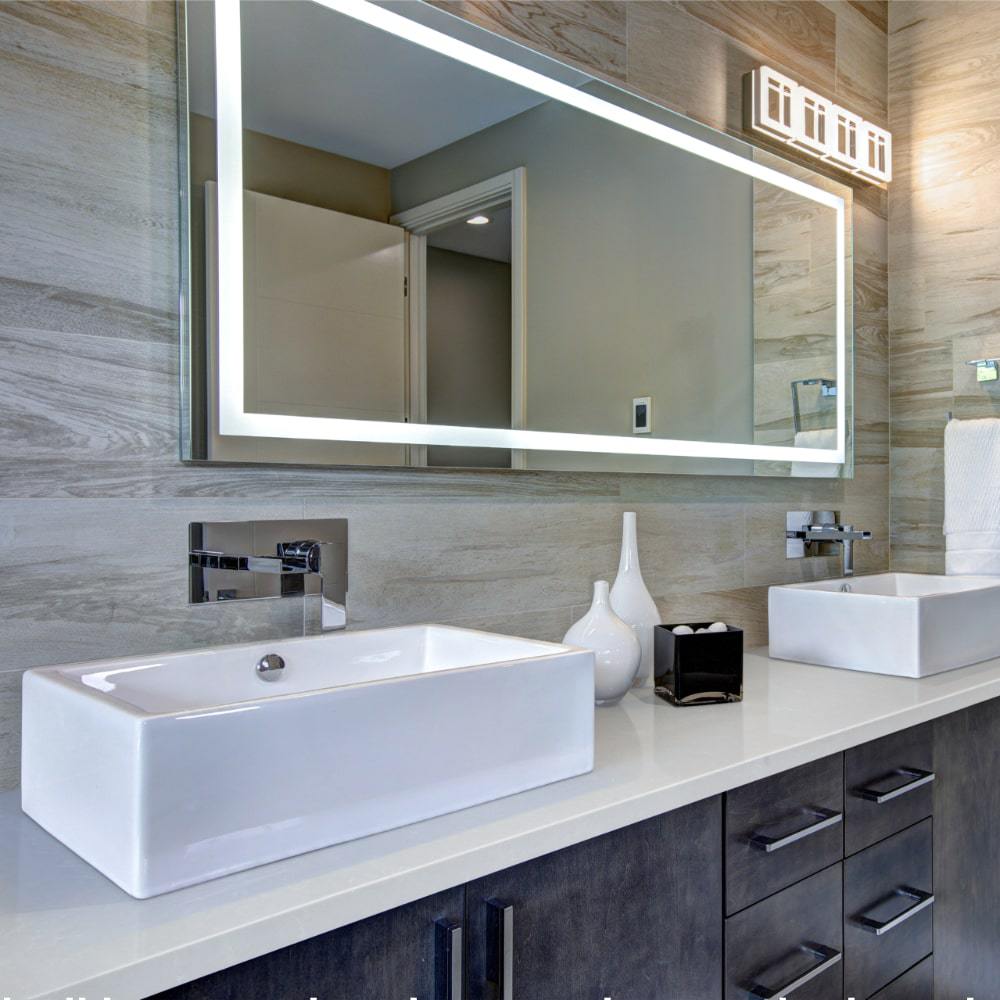 Smoked Pearl Quartz is another unobtrusive, neutral shade of LumaLuxe quartz countertop that goes well with any modern aesthetic.
Smoked Pearl features a muted, understated gray background with white veining, which conspires to produce a visually appealing effect. The colors are subtle with this quartz design, and it is an ideal choice with its stain-resistant, low-maintenance surface.
5. Carrara Lumos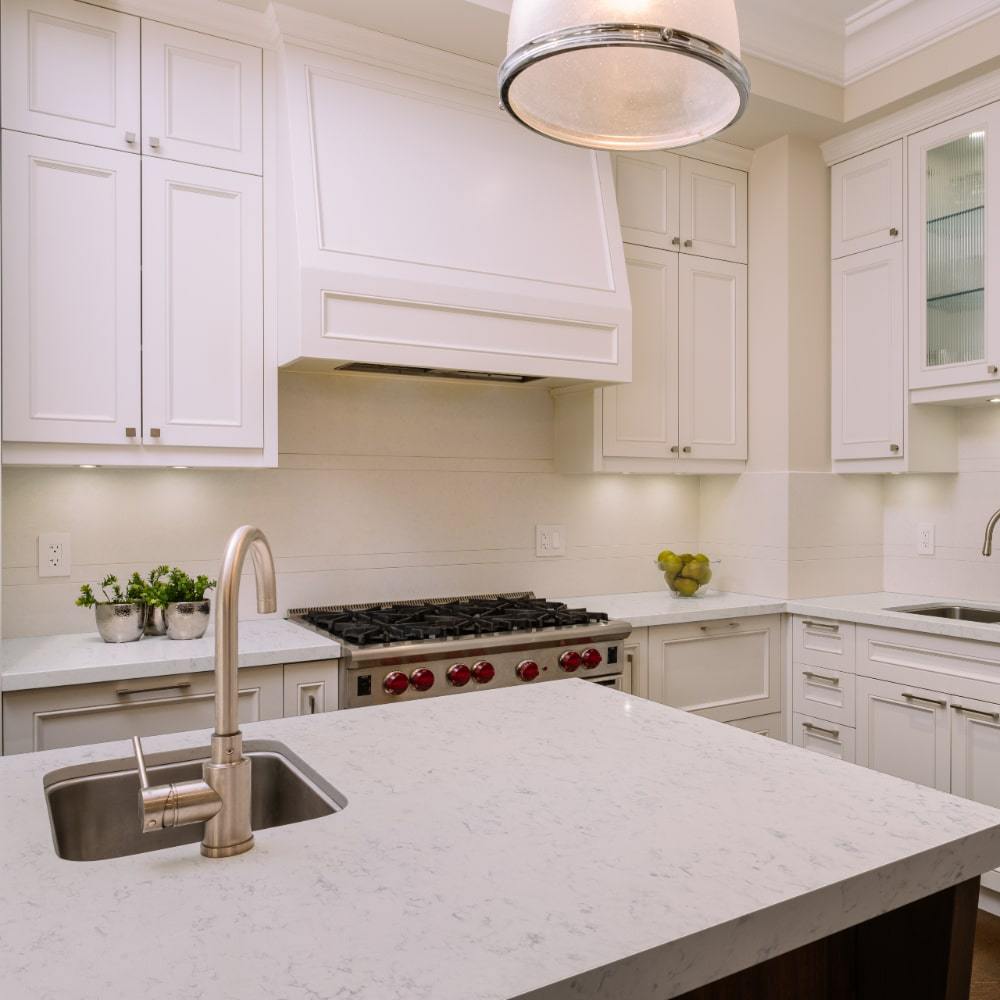 The best quartz countertop is rugged, durable, yet still manages to convey a timeless and classic look.
Carrara Lumos fits this bill perfectly. For one thing, it sits on the color spectrum somewhere between the bright whites of a Calacatta Miraggio and the neutral gray tone of Vena Carbona. Its muted white background overlaps with a subtle gray veining network that hits all the right notes.
Carrara Lumos can complement just about any space, and its quartz surface is easy to clean and maintain.
6. Rolling Fog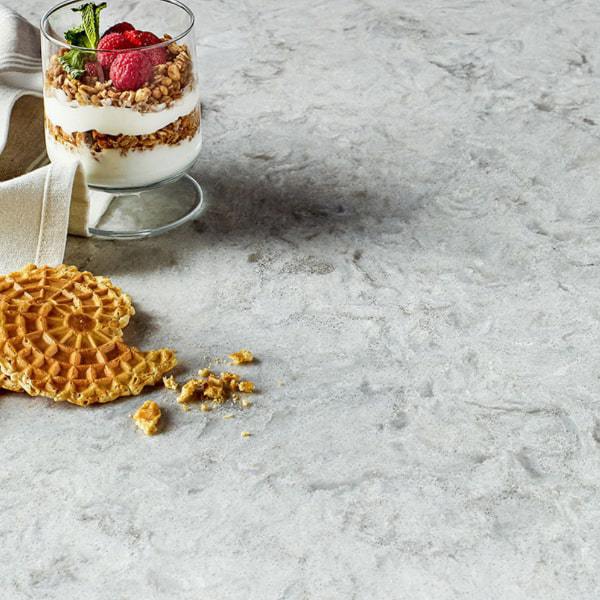 Now here's a little color to liven things up a bit. Rolling Fog Quartz is just what's needed to introduce a splash of color without overstating things.
The color scheme of Rolling Fog is one of various gray tones mixed up with a few dollops of whites and creams to create an elegant and sophisticated whole. Rolling Fog is the perfect luxurious, neutral-toned quartz material for an island, kitchen, or cabinet countertops. Best of all, it's durable and low-maintenance.
7. Cashmere Carrara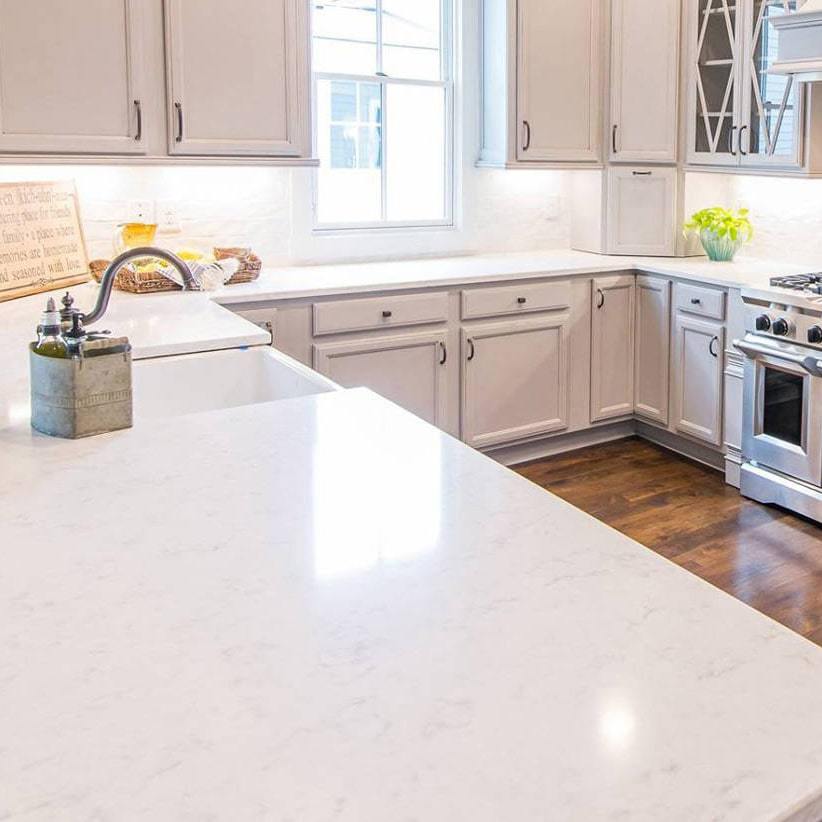 For a classic, unpretentious modern quartz countertop, look no further than Cashmere Carrara Quartz.
Everything about Cashmere Carrara is subtle and understated. For one thing, it features a smooth, solid white background with subtle gray veining to emulate the purest and most beautiful marble. So it's no surprise that this quartz countertop is suitable for almost any kitchen design and aesthetic.
Cashmere Carrara is the right choice to inject a little class and timeless beauty into any home.
8. Calacatta Goa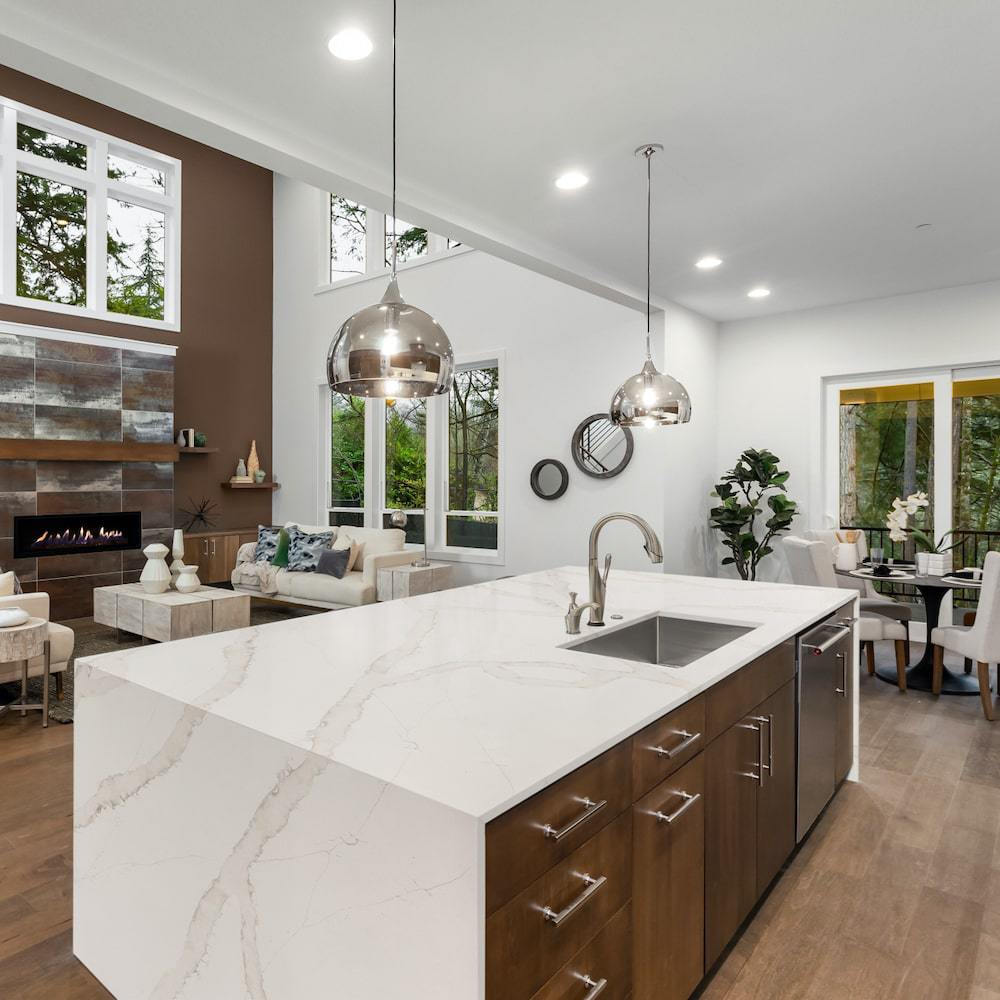 Now it's time to look at something bolder and more extravagant.
Calacatta Goa is one of MSI's most stunning designs, showcasing the LumaLuxe formulation's artistry to full effect. With its muted white background and startling, thick russet veining, Calacatta Goa is an attractive color scheme wherever it is used.
Most importantly, this striking multi-layered quartz design is as rugged as they come. It's easy to maintain, durable and long-lasting, and its beauty won't fade with age and use.
9. Calacatta Azai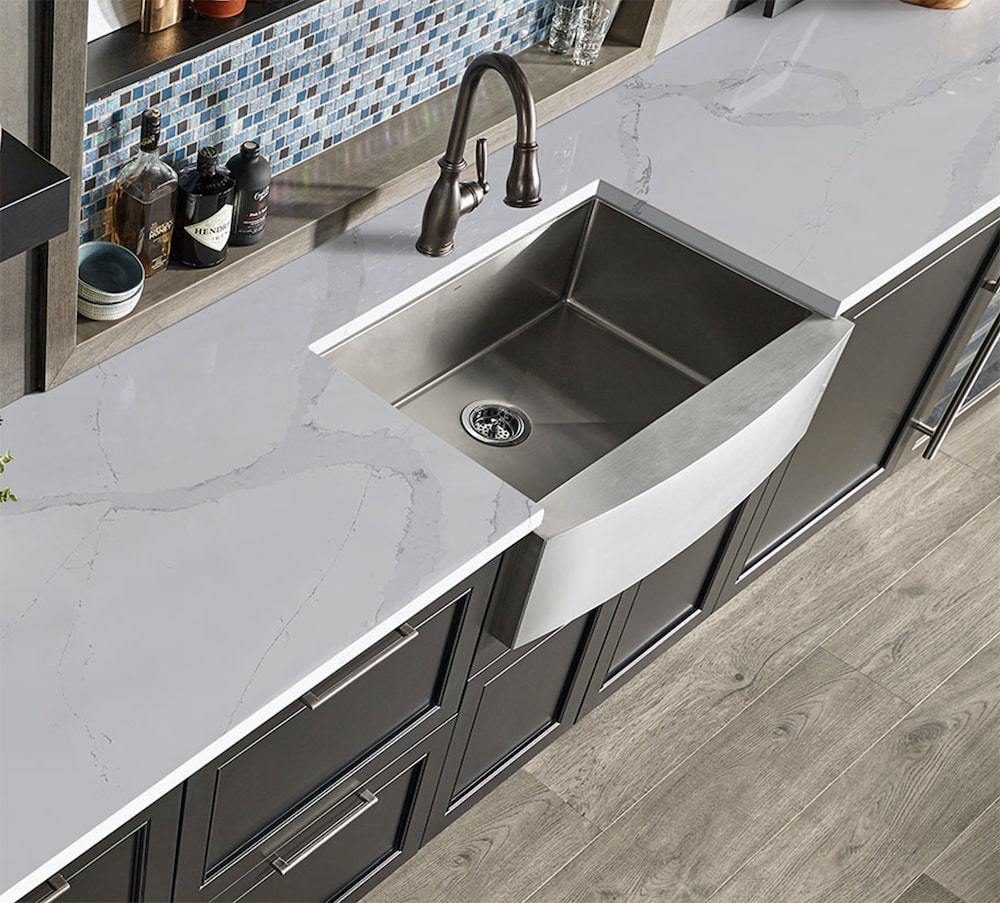 How about a bit of variation on the bold patterns and colors of Calacatta Goa?
Calacatta Azai is one of the most popular quartz countertops for kitchens, and it's sure to leave an impression. It features an understated white background broken up by prominent gray veining that mimics the look and feel of natural marble.
Calacatta Azai combines age-old elegance with a contemporary look, making it a perfect addition to any modern kitchen or bathroom.
10. Calacatta Delios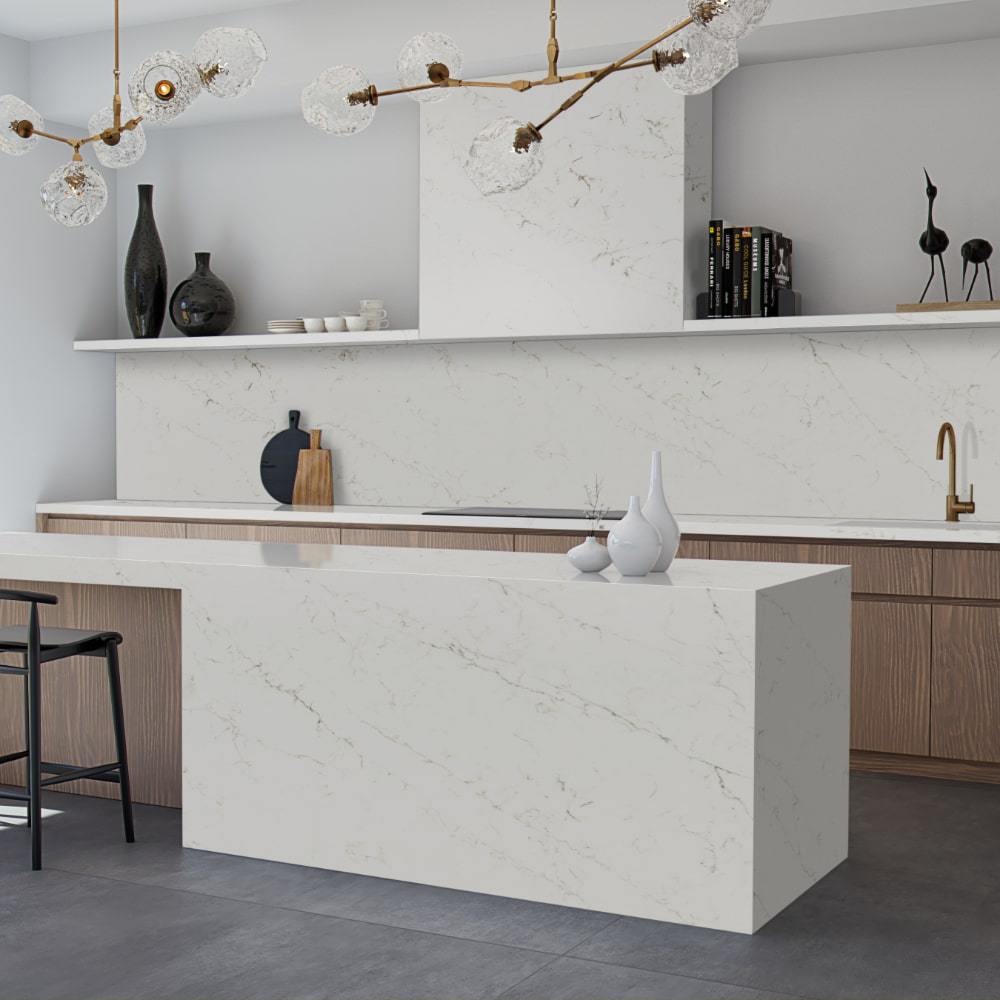 Finally, there's the luxurious, beautiful Calacatta Delios Quartz for something a little different.
This quartz countertop features a warm white background offset by a trace of striking gold and bronze veining. It's a stunning color scheme, so it's no wonder that Calacatta Delios is among the most popular LumaLuxe countertop colors.
Find the Right Quartz Color for Your Design
We hope this guide to our most popular LumaLuxe colors will point you in the right direction.
And there's so much more to choose from! There's no shortage of beautiful LumaLuxe quartz countertop colors, and you're sure to be inspired by our wide variety of exquisite quartz designs.
If you have more questions about quartz countertops, please give us a call, contact us online, or visit one of our showrooms. With so many color choices to choose from, narrowing your selection might not be easy. Ypu can also chat with us in real time right on our website. Our experts are ready to help bring your dream kitchen to life!
Read More About Marble and Concrete Looking Quartz Countertops
Alternative Finishes: Concrete Looks For Quartz Countertops
New Calacatta Quartz Colors are Now Available!
Why Interior Designers Choose White Quartz Countertops
MSI's New Elite Quartz Manufacturing Facility
6 Beautiful Kitchens Featuring Quartz Countertops
Learn More About Quartz Countertops
Get Inspired With 10 Quartz Countertop Ideas
7 Kitchens With Glamorous Cabinetry & Quartz Countertop Pairings
6 Stunning New Quartz Countertop Colors To Satisfy Any Space
MSI's Top 10 Lumaluxe Quartz Countertop Colors
5 Beautiful Bathrooms With Quartz Countertops
The Do's And Don'ts Of Quartz Countertop Care
Learn More About Quartz Countertops
Quartz Countertops That Mimic Natural Stone: Granite, Limestone, And Marble Looks
Are Quartz And Quartzite The Same?
5 New Q™ Natural Quartz Colors Featuring A Mix Of Bold And Soft Veining