Hero Carousel with four slides shown at a time. Use the Previous and Next buttons to navigate, or the slide dot buttons at the end to jump to slides.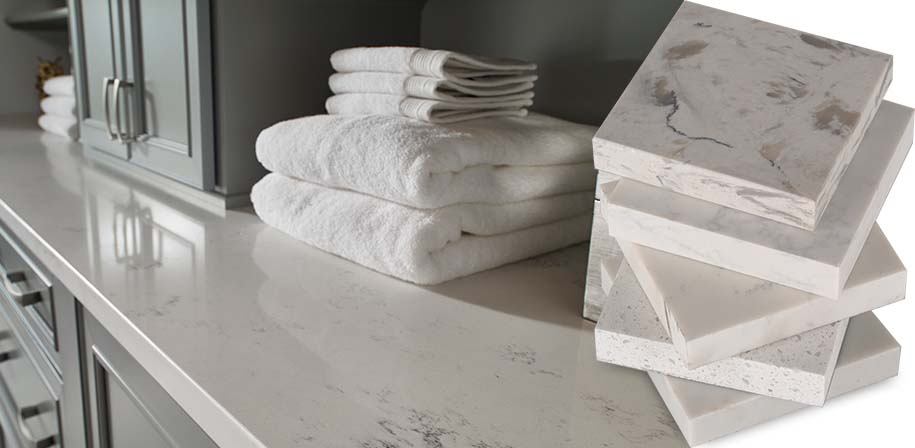 Quartz Countertops
---
Sleek and sophisticated
High-glamour styles, mod colorways, and life-long durability come together in Q™ Quartz Countertops with envy-inducing looks that endure the ages.
FIND YOUR QUARTZ COLOR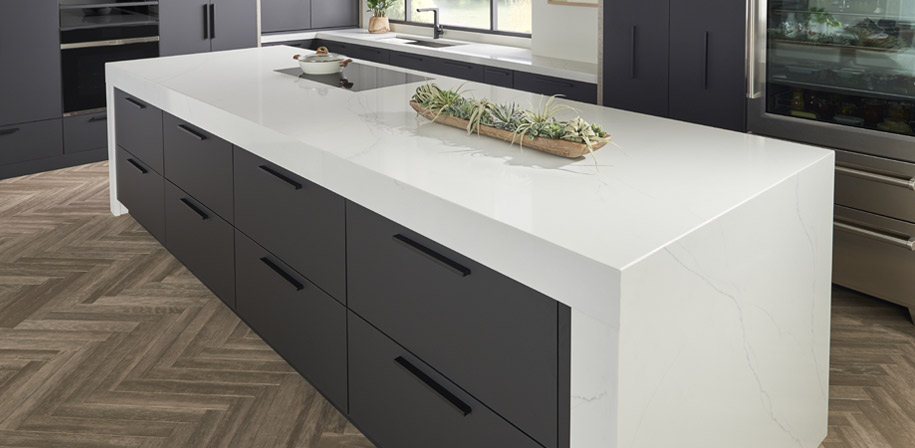 LUMALUXE
---
A break-through in quartz engineering
LumaLuxe — a Q™ Quartz collection exclusive to MSI — creates today's most beautifully natural quartz countertop by enhancing how light interacts with your countertop surface and pushing the boundaries of realism.
EXPLORE LUMALUXE LOOKS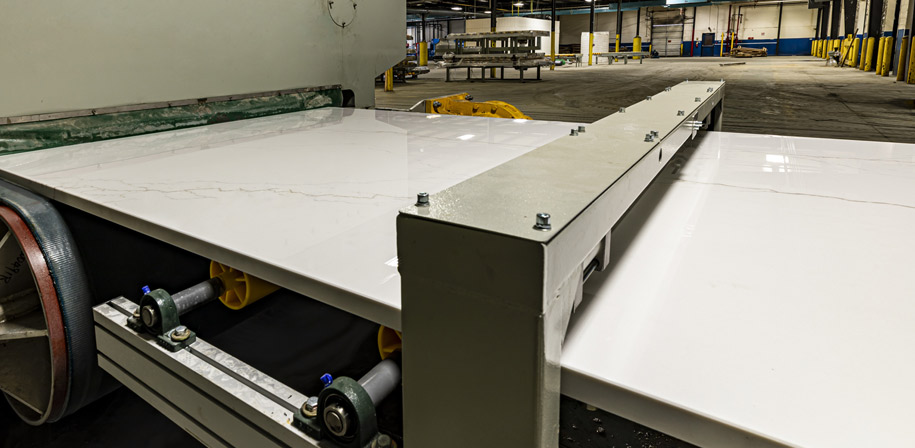 Q Studio Collection
---
INNOVATIVE QUARTZ COLORS
MSI's domestic manufacturing plant provides the most advanced machinery combined with patent production processes to produce the most natural-looking quartz in the market.
learn more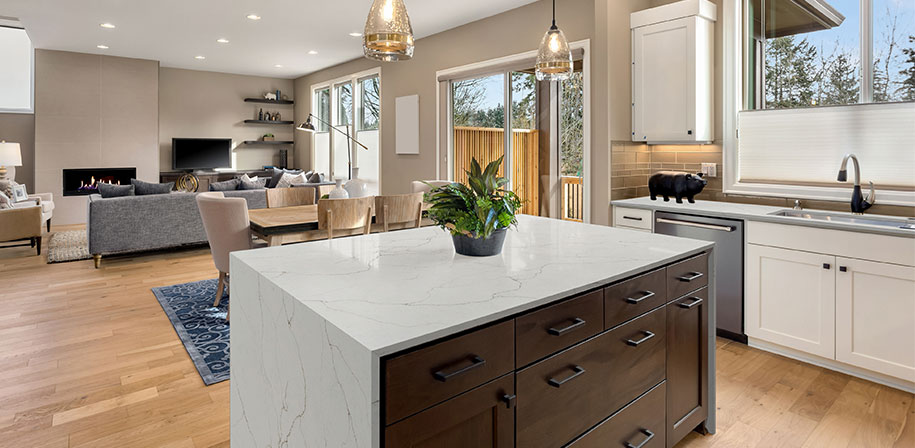 WARM Q LOOKS
---
Classics That Glow
These soft, warm, and light tones are trendsetting designers favorites, but still remain oh-so sensible. Experience the best of both worlds!
EXPLORE WARM Q LOOKS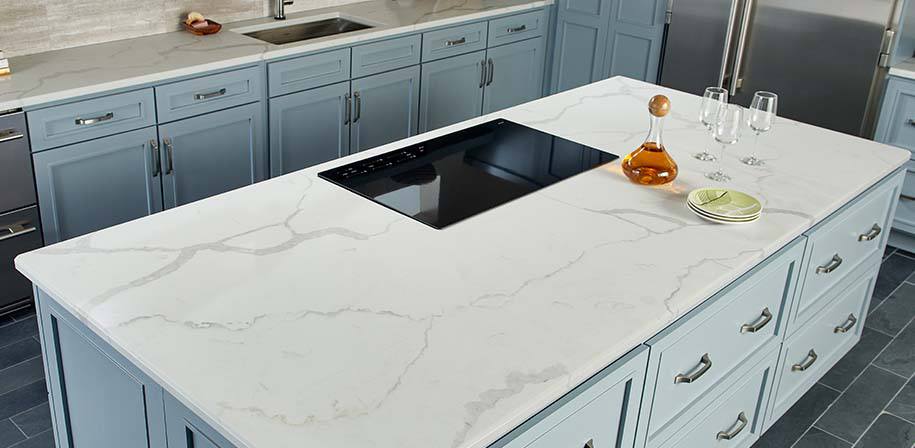 MARBLE LOOK QUARTZ
---
MARBLE ELEGANCE
Flaunting the look of marble looks in an effortless quartz, these of-the-moment styles give kitchens and bathroom countertops a touch of luxe.
EXPLORE MARBLE LOOK QUARTZ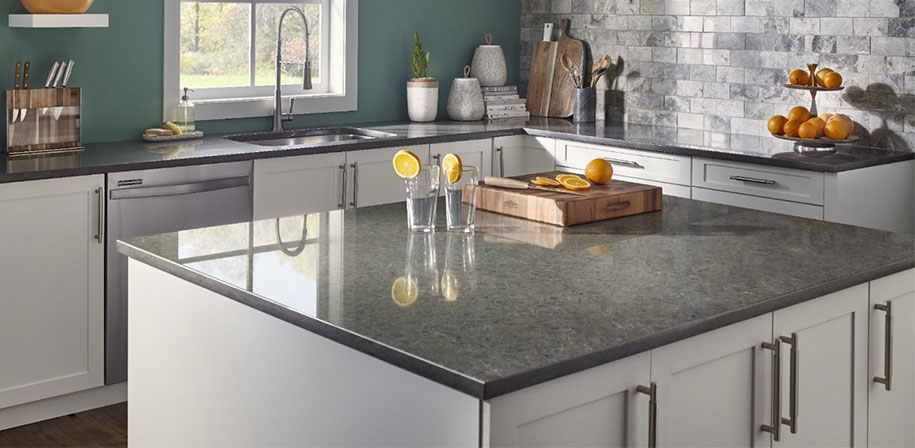 CONCRETE & MATTE LOOKS
---
SOFT AND LOVELY
Cool gray to striking black with a smooth velvety texture that can be seen and felt.
EXPLORE CONCRETE & MATTE LOOKS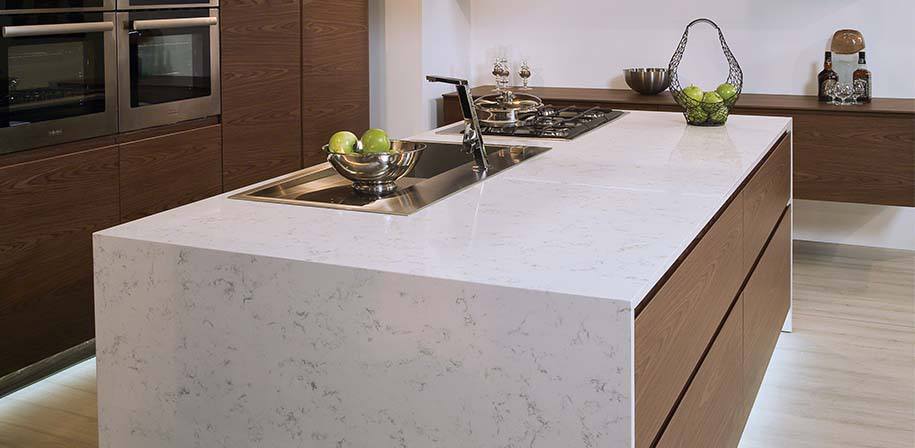 DREAMS OF WHITE
---
CLEAN AND CLASSIC
These designer-inspired white quartz countertops offer a sensibly chic aesthetic that's as timeless as it is trendsetting. Signature white quartz looks start here!
Q WHITE QUARTZ COLLECTION
DISCOVER Q WHITES
Q™ Premium Natural Quartz FAQs
---
Is Q™ Premium Natural Quartz Made in the U.S.?
We source our trend-worthy Q™ Premium Natural Quartz colors from over 25 quartz suppliers worldwide, and some of our quartz is manufactured domestically at MSI's quartz factory in Latta, South Carolina. Our 360,000-square-foot domestic facility features state-of-the-art equipment, advanced technologies, and a team of qualified professionals creating stylish and durable quartz countertop slabs. For more information about our U.S. quartz manufacturing and domestically manufactured quartz colors, check our
Q Studio Collection
.
---
How Can I Purchase Q™ Premium Natural Quartz?
MSI has partnered with a network of authorized dealers to offer Q™ Premium Natural Quartz throughout the U.S. To find a dealer near you, simply enter your zip code in the
dealer locator
on our website.
---
Does Q™ Offer a Warranty? What Are the Warranty Terms?
As a residential customer, you'll enjoy a Limited Lifetime Residential Warranty by purchasing and installing any Q™ Premium Natural Quartz product. In addition, MSI also offers a 10-Year Commercial Warranty for business purchases. Learn more about our residential and commercial warranties at our Q™ Premium Natural Quartz
warranty page
.
---
What Is the Most Popular Quartz Countertop Brand?
Q Premium Natural Quartz from MSI is North America's largest and most popular quartz brand. Q quartz countertops are installed yearly in more homes than any other brand of quartz in the market. Q Quartz Countertops are beautiful, durable & affordable. In addition, we offer a wide range of
quartz styles and colors
so you can find the perfect choice for your project.
---
How Do Q™ Premium Natural Quartz Prices Compare to Other Natural Quartz Competitors?
Countertop pricing may depend on a range of factors. Often, engineered quartz is a more affordable option than other natural stone counters such as granite and marble.
With the Q™ Quartz collection, MSI proudly offers competitive pricing with a ranking system that includes low, mid, and high-cost ($, $$, $$$) options to work with every budget. Wholesale prices frequently beat other brands. Retail pricing is determined by MSI trade partners such as dealers, fabricators, and contractors. Learn more about the
cost of quartz countertops
.
---
What Types of Q™ Premium Natural Quartz Styles Are Available?
The Q™ Quartz collection includes
125 quartz colors
, with timeless and trendy designs that elevate your interior and add value to your home. Slabs are available in an expansive array of neutral hues, ranging from light to dark, with both cool and warm palettes to suit your taste.
Q™ Quartz slabs are manufactured in a variety of sophisticated colors including granite and marble looks and other natural stone varieties. They are also available in concrete look and other unique designs that are not found in nature.
---
What Are the Unique Benefits of Q™ Premium Natural Quartz?
Q™ Quartz surfaces can add untold beauty and elegance to your home, along with exceptional function. Treated and pressed, engineered quartz is incredibly strong and durable, capable of resisting common damage like scratches, chips, cracks, and etching.
This 99.9% solid, nonporous material is also highly stain-resistant and food-safe, thanks to resistance to bacteria, mold, and other microbes. It doesn't require sealing and it offers outstanding longevity, as evidenced by the Limited Lifetime Residential Warranty.
With high performance, 125 stunning designs that add luxury to any room in the home, and affordable pricing, it's easy to see why Q™ Premium Natural Quartz is so popular. Learn more about the
unique benefits of Q™ Quartz
.
---