A NATURAL BEAUTY WITH ETERNAL LOOKS
There are countertops, and then there's Q. In a league all on its own, Q Premium Natural Quartz Countertops embodies modern elegance with the perfect mix of natural and manufactured materials for superior style and performance. With nearly one hundred scratch, heat, and stain resistant styles, you can count on Q to retain its good looks even in the busiest of settings.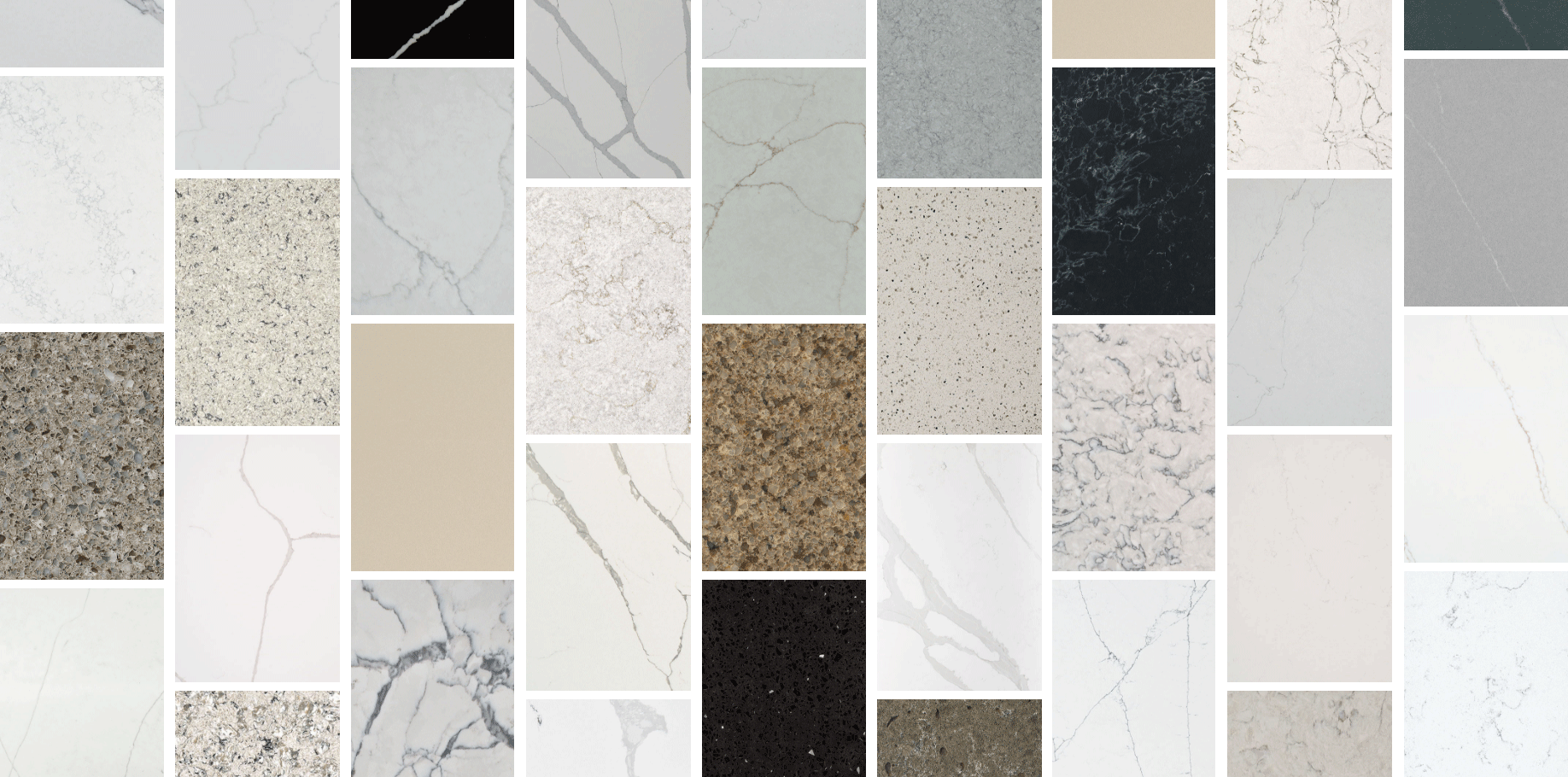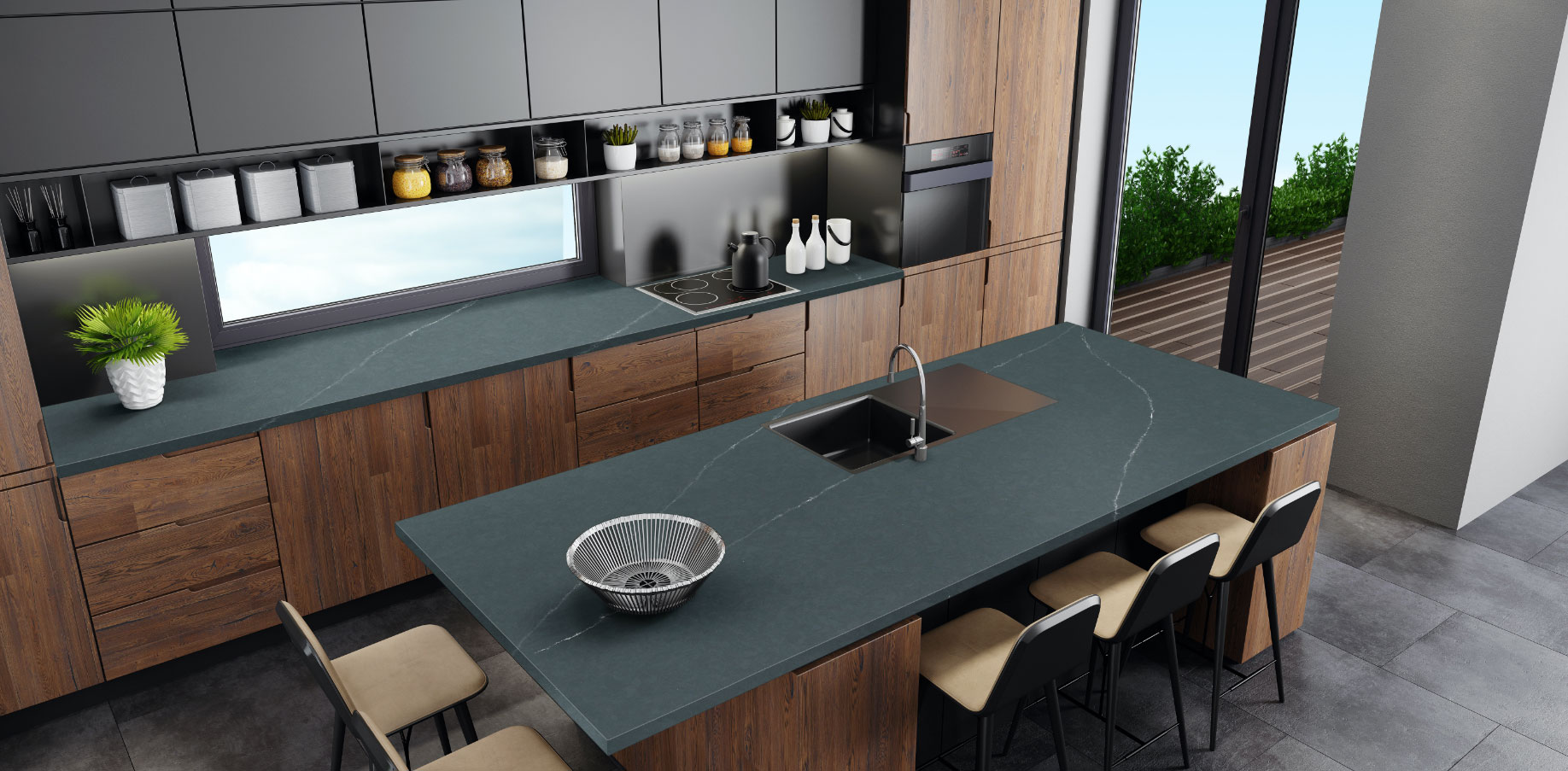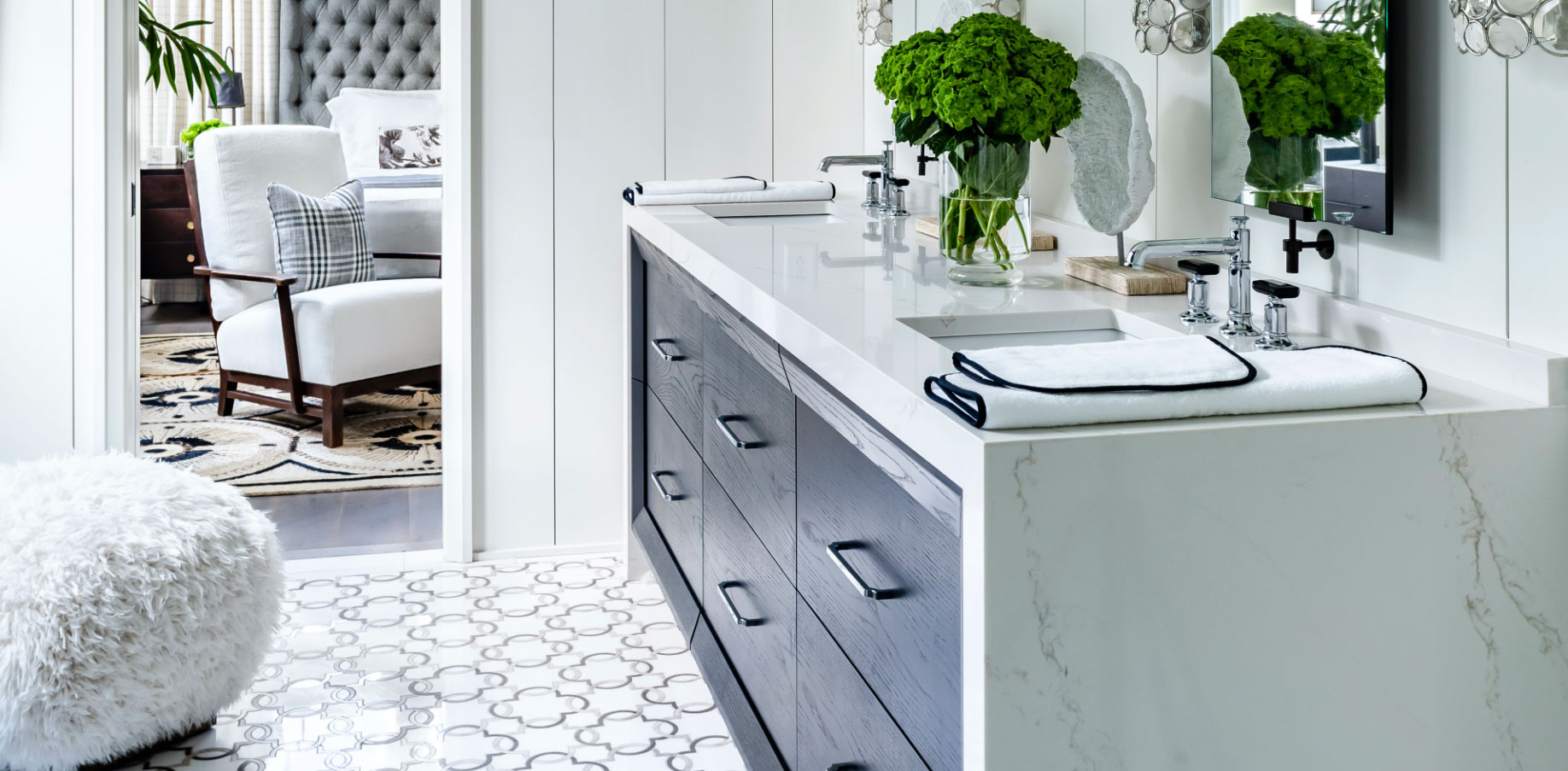 100+ COLOR OPTIONS
All Scratch, Heat, & Stain Resistant
SUPERIOR STYLE
and Performance
MODERAN ELEGANCE
Perfect Mix of Natural and Manufactured Materials
---
WHY Q?
Q Premium Natural Quartz is a leading-edge collection of unique and innovative countertop solutions from MSI, an esteemed family-owned multi-surface company and the number one importer of quartz slabs in the United States. With global sourcing capabilities from Breton and other state-of-the-art facilities along with U.S.-based manufacturing, MSI can offer solutions for any space and design challenge. With a nationwide reach and more than 30 distribution centers across major cities, we make dream surfaces attainable.
Design advantages
High-glamour styles, on-trend colorways, and life-long durability come together in Q Premium Natural Quartz for envy-inducing looks that stand the test of time. Our Multi-Surface Visualizer tool allows you to see how Q Quartz will look in the kitchen of your dreams. Additionally, MSI has a range of showrooms throughout the country where your designer can refer you to work with our experts to select the perfect quartz countertop for your space.
Variety of On-Trend Colors & Styles
Q Premium Natural Quartz is available in a wide array of marble, natural and contemporary designs. Beautiful and timeless colors, from warm to cool white, light to dark gray tones, and rich creams and inviting browns, enhance the look of a room no matter the design. Subtle to dramatic veins offer the look of natural marble.
Unique And Innovative Design
More than 100 designs and sleek, sophisticated finishes allow you to turn countertops into centerpieces. LumaLuxe, which is exclusive to the Q Quartz Collection, enhances how light interacts with the countertop surface, adding depth, drama, and exceptional whiteness.
Limited Lifetime Residential Warranty, 10yr Commercial Warranty
Your countertop is back by a Limited Lifetime Residential Warranty and 10-Year Commercial Warranty, helping you keep it looking fresh and new for years to come.
Performance advantages
Q Premium Natural Quartz delivers high-performing, elegant countertop solutions at an affordable price. Q surfaces are the ultimate integration between natural and manufactured materials, giving them exceptional function over many other materials.
Durable
Treated and pressed, natural quartz is one of nature's hardest minerals. Q Quartz offers a 99.9% solid, non-porous surface with superior stain, scorch, scratch, and chip resistance to stand up against the wear and tear of daily life.
Low Maintenance
Q Premium Natural Quartz requires no sealing, polishing, or reconditioning. The products are easy to care for and maintain, minimizing the need for harsh chemicals. Additionally, the natural, non-porous surface resists stains from coffee, tea, fruit juices, food coloring, and many other surface agents.
WATCH VIDEO >
Safe
Durable and resilient, this collection of countertops is impervious to bacteria and other microorganisms. Inherently eco-friendly, Q Premium Natural Quartz is GREENGUARD, LEED, NSF, and KOSHER certified, helping contribute to safe and healthy spaces. The collection is non-toxic and void of any potentially hazardous foreign substances.
LEARN MORE >



Take a look at some real-world Q applications
---