HAPPILY EVER AFTER STARTS HERE
Watch the latest Q videos and fall in love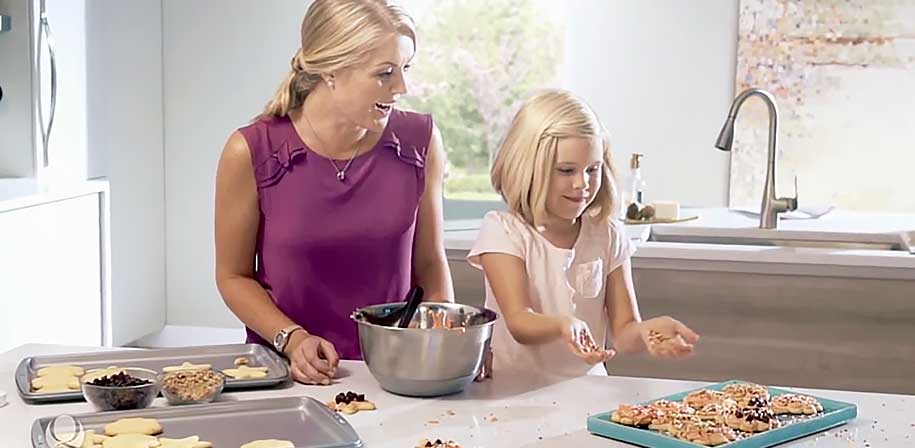 ALL THE INGREDIENTS OF A PERFECT COUNTERTOP
The heart of your home is for making memories, celebrating traditions, and passing down family recipes. A place this special deserves the effortless elegance of Q Premium Natural Quartz. Luxurious yet durable, you won't have to worry about stains, scratches, or etching, and Q never needs sealing. See why Q Premium Natural Quartz is the perfect choice for your busy household.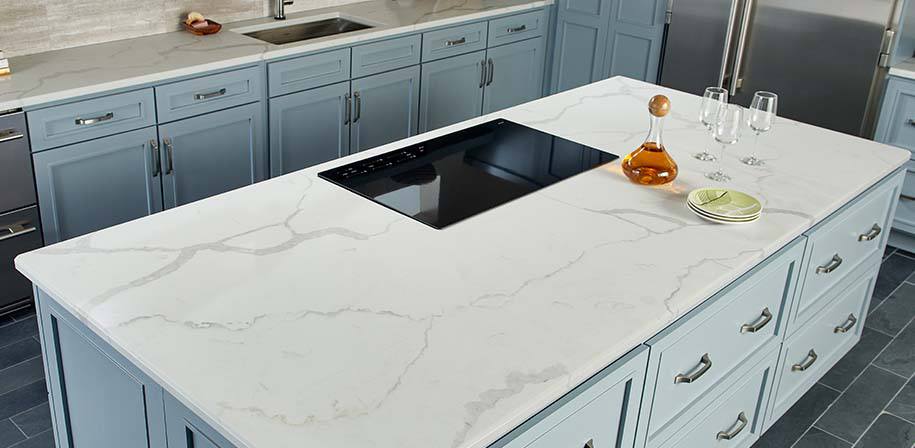 COVETED WHITE MARBLE LOOKS
What is the secret to an endearing kitchen or bath? Discover your own answer in the clean, classic, and exquisite white marble looks of Q Premium Natural Quartz. Our sophisticated collection runs subtle to bold, giving countertops, waterfall islands, and backsplashes a touch of timeless luxe. Budget-friendly and worry-free, there's no easier way to achieve your dreamworthy aspirations.
---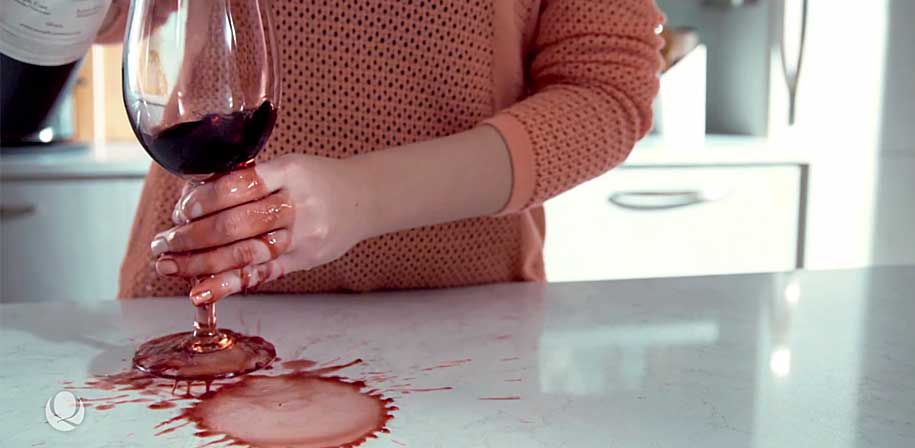 Q CARE & MAINTENANCE
SIMPLE AND EASY FOR TODAY'S BUSY HOUSEHOLDS
With Q, you'll spend more time enjoying your family and less time tending to your counters. Follow these useful tips and with a small amount of care, your Q quartz surface will retain its beauty for years to come. Click the button below to download Q care and maintenance recommendations.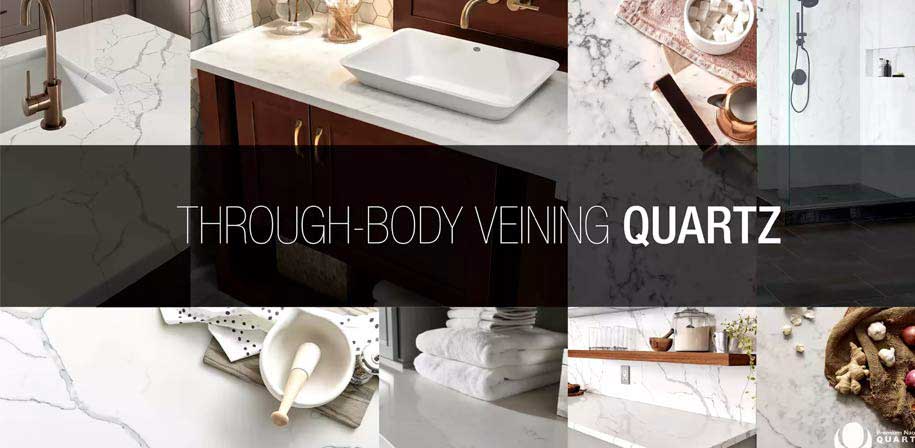 Q THROUGH-BODY VEINING
Seeing is believing! Unlike other quartz brands, Q Premium Natural Quartz from MSI features veins that run all the way though the slab for the most realistic marble and natural stone looks. Watch this short video and see how our industry-leading through-body veining ensures your Q countertop edges, waterfall islands, and under-mounted sink surrounds retain authentic beauty.
---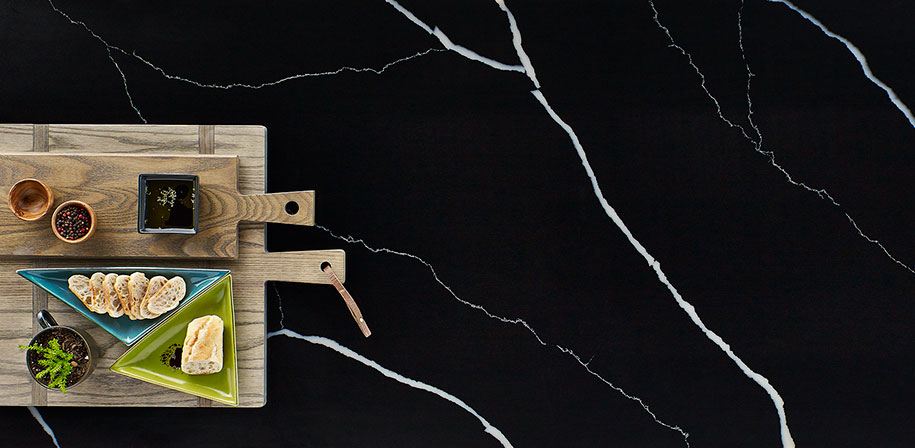 The Height of Chic in a Sensible World
Only have eyes for Q? MSI now offers Q Premium Natural Quartz in even more swoon-worthy styles, with all the durability and easy-care convenience you've come to expect from this industry-leading collection. Fresh white marble looks with dramatic veining all the way to statement-making black (hello, Marquina Midnight)—whether you're drawn to high-drama or subtle sophistication—MSI's new quartz colors are what dream kitchens are made of.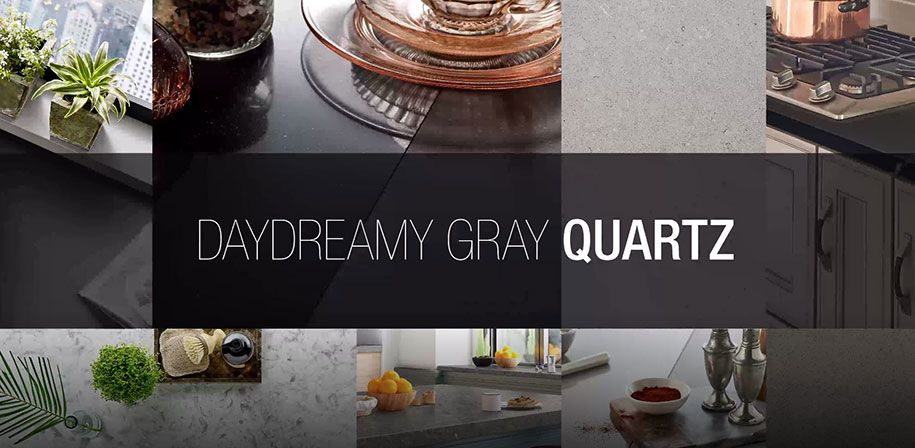 Luxe Vibe, Versatility, and Staying Power
Can't shake your obsession with gray countertops? We get it. Of all the beautiful ways you can modernize your kitchen, bath, and laundry room, nothing's as chic. From barely-there veins to daring movement showstoppers to matte and polished finishes, we've paired your favorite light to medium grays with high-performance quartz to bring you the most practical and on-trend countertops on the market.