DISCOVER THE DIFFERENCE
A LOW-SHEEN, SILKY-SMOOTH ALTERNATIVE TO POLISHED Q
We've peeled back the polish to achieve a realistic concrete effect, complete with all the durability, easy-care convenience, and superior stain and germ resistance you've come to expect from Q Premium Natural Quartz.
---
Q QUARTZ CONCRETE LOOKS
THE TRENDY BRUSHED-LIKE TEXTURE YOU'VE BEEN SEARCHING FOR
Concrete is entering new territory and we're celebrating the trend with these stunning concrete looks in three of our most popular Q colors.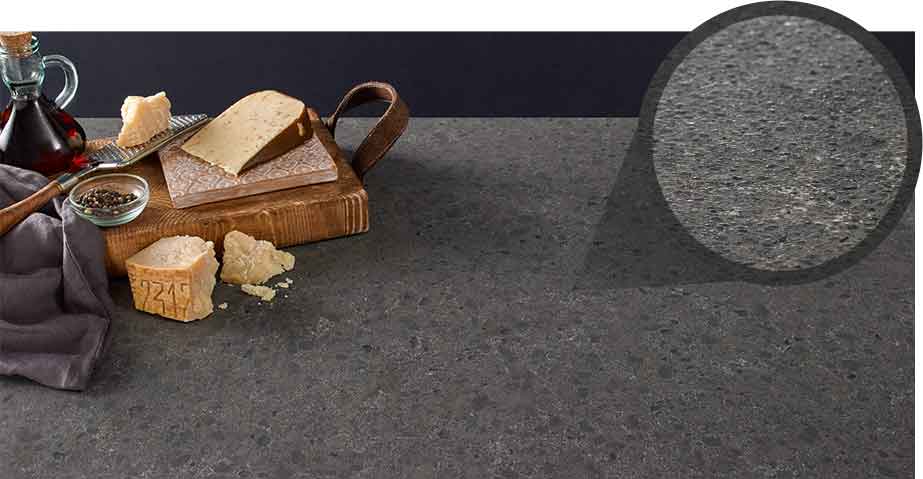 Babylon Gray® - Concrete Finish
INTRIGUING LOOKS FOR SIGNATURE SPACES
This gorgeous quartz complements your personal aesthetic with an artistic trio of eye-pleasing grays.
TAKE A CLOSER LOOK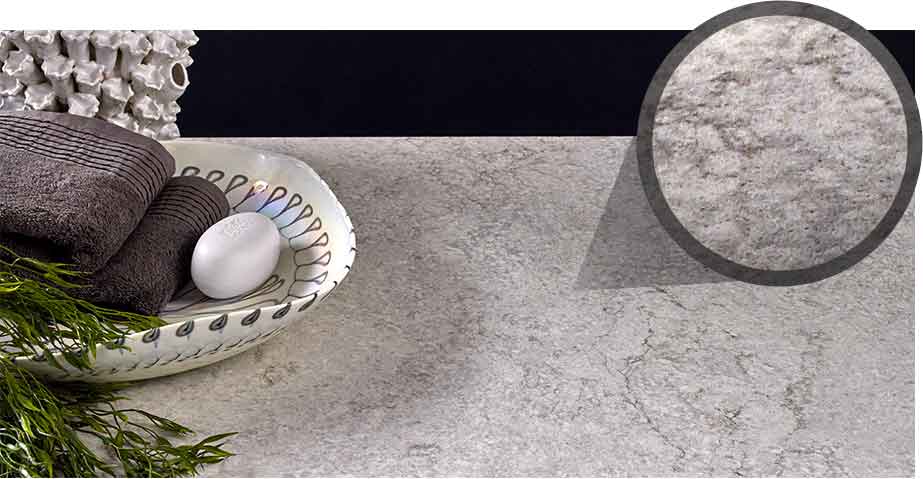 Gray Lagoon® - Concrete Finish
SO STUNNING YOU CAN'T HELP BUT STARE
With the perfect blend of warm gray hues enhanced by subtle movement, there's no easier way to achieve casual elegance.
DISCOVER MORE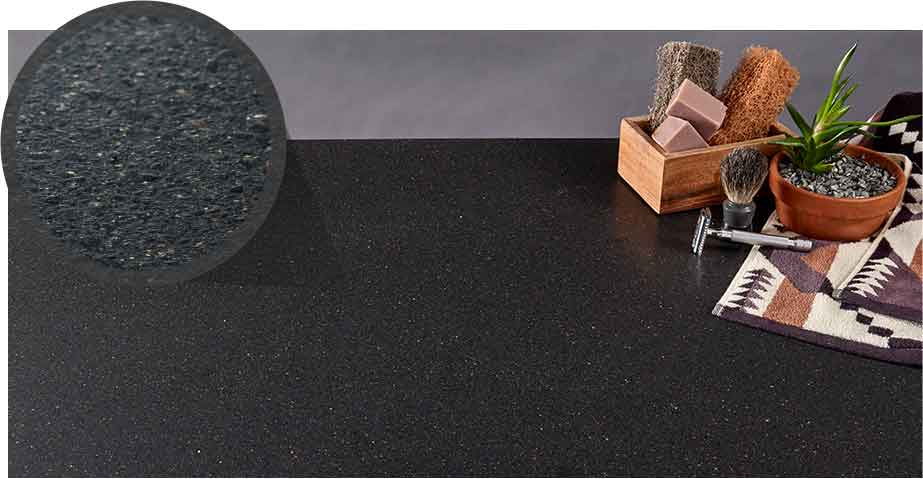 Midnight Majesty® - Concrete Finish
HIGH-GLAMOUR MEETS MODERN PRACTICALITY
This concrete finish Q features a striking black background with delicate contrasting flecks for sophisticated ambiance.
UNCOVER THE POSSIBILITIES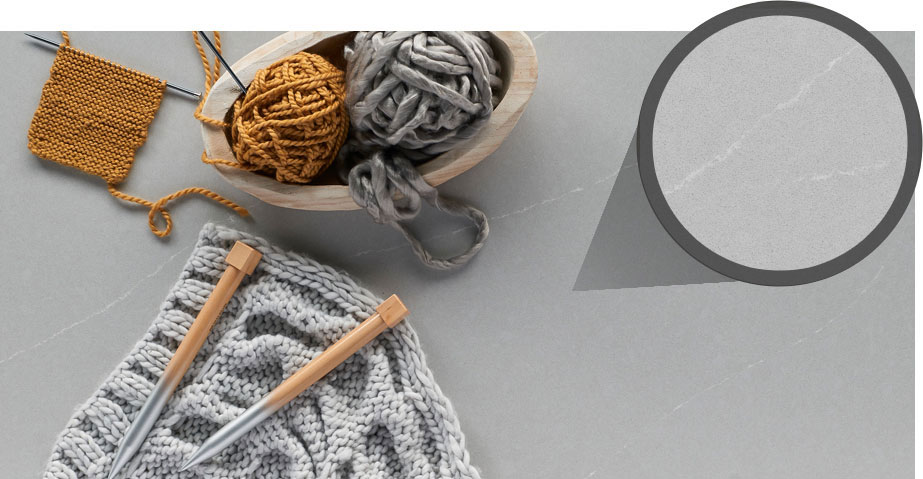 Soapstone Mist® - Concrete Finish
Timeless Sophistication Adds Instant Allure
This elegant quartz features a serene gray background with subtle white veining to complement any design style.
TAKE A CLOSER LOOK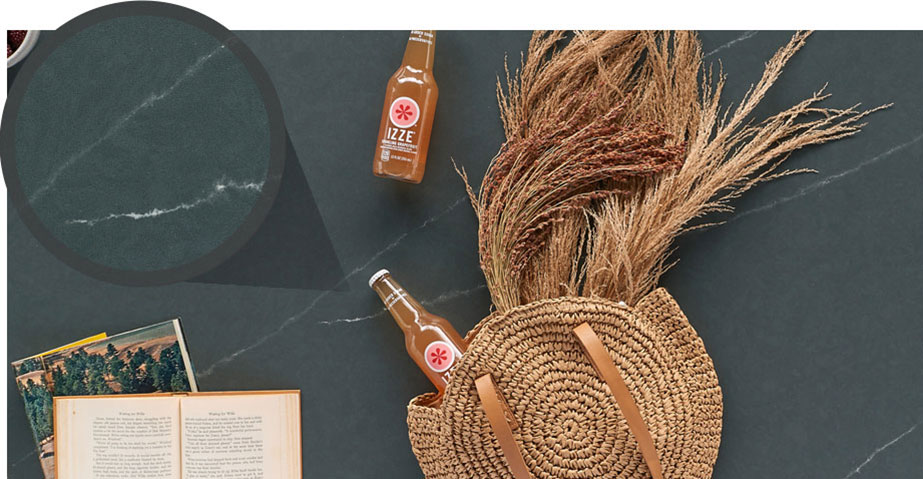 Soapstone Metropolis® - Concrete Finish
Create A Space That Will Make Them Say "Wow"
This stylish concrete finish quartz features a gray-green background with minimal white veins to add an understated pop of color and unique dimensionality to your space.
UNCOVER THE POSSIBILITIES
Q QUARTZ MATTE LOOKS
SOFT AND LOVELY- MATTE FINISH FEEL YOU'VE DREAMED OF
MATTE finish offers a new look to the must have list for Q colors.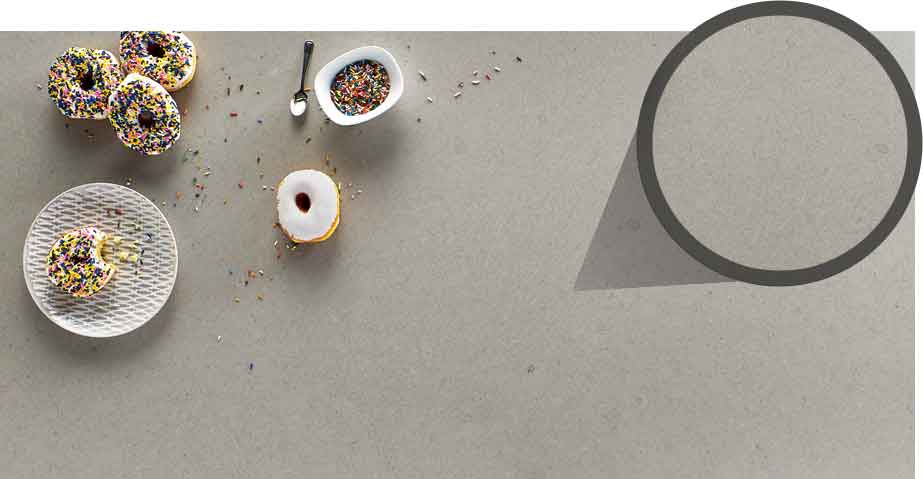 Fossil Gray® - Matte Finish
SWOONWORTHY LOOK YOU'LL WANT TO SHOW YOUR NEIGHBOR
Modern Matte finish in stunning cool gray, this Q color will fit into your design with ease.
TAKE A CLOSER LOOK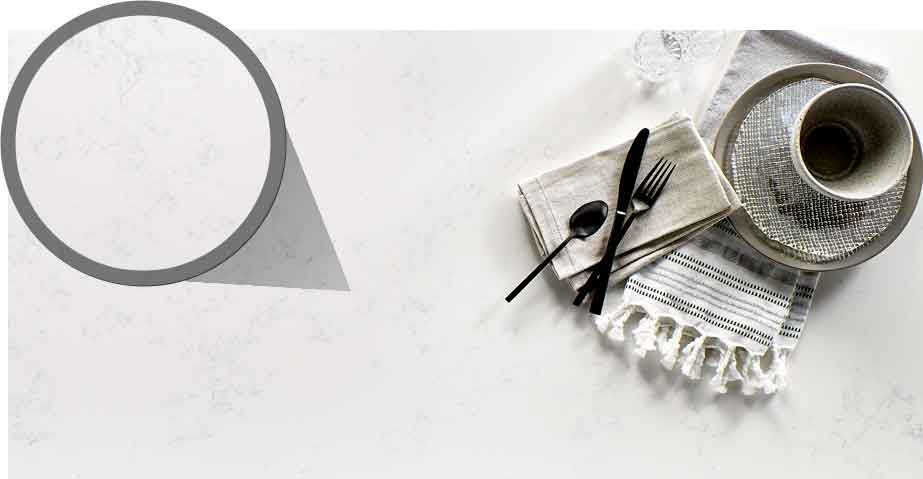 Calacatta Vicenza® - Matte Finish
LIGHT AND LOVELY MATTE OFFERS AN UPDATED PRACTICALITY
This Matte finish color offers a gorgeous white background with soft flecks of gray sure to enhance your latest design
DISCOVER MORE
FIND YOUR MUST - HAVE LOOK