How Much Should You Expect To Pay For Quartz Countertops?
June 08, 2021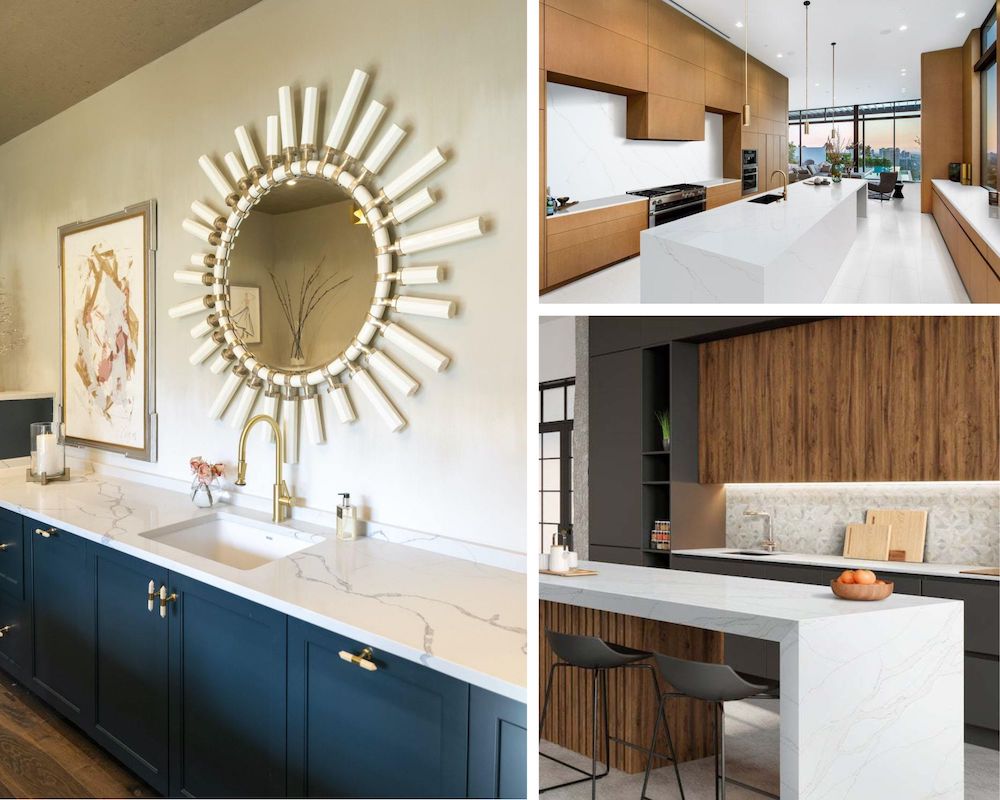 The most important aspect of any kitchen remodel is sticking to the budget. Following it loosely throughout the renovation may leave you scrambling for extra funds to get everything on your wishlist — which isn't a position you want to find yourself in! To help you avoid running into any issues with your countertops budget, we've put together a guide to quartz countertops costs so you can have peace of mind throughout the entire remodeling process.
The Cost of Quartz Countertops
When pricing out quartz countertops for your kitchen renovation project, you need to factor in the quality of quartz you're planning on purchasing and how much of it you'll need. On average, quartz countertops cost around $70 to $80 per square foot, not including installation. However, this price point can vary drastically depending on the quality, grade, and depth of the quartz. Here are the average quartz countertop prices you can expect:
Low-quality quartz ranges from $60 to $90 per square foot
Mid-quality quartz ranges from $75 to $130 per square foot
High-quality quartz ranges from $110 to $200 per square foot
Now that you're aware of how much the quartz slabs will cost for your upcoming project, let's break down the various factors that affect the cost — including installation.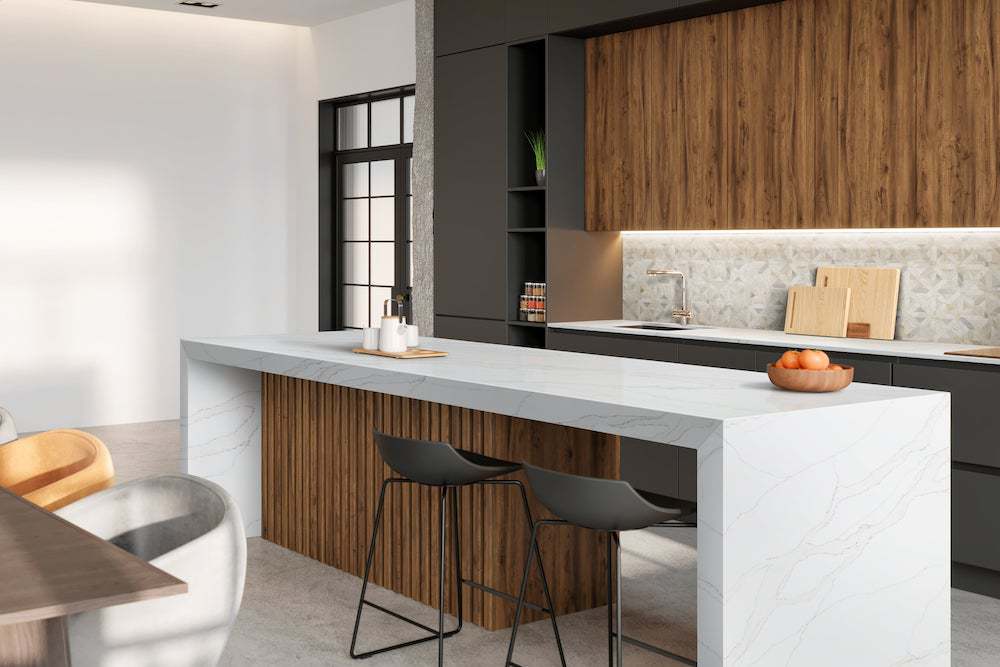 Calacatta Izaro Quartz
Grade of Quartz
During your quartz vs granite research, you may have learned that quartz is an engineered countertop material that is manmade blending quartz and other stones mixed with resins and pigments to create a multitude of styles and qualities. To differentiate between these different grades of quartz, most distributors will refer to them as closeout, standard, premium, and designer — ranging from least expensive to most expensive.
In many cases, standard quartz may be more than enough for your project if you're looking for a more subtle countertop. Standard grade quartz is typically available in a neutral color palette of earthy tones, which some individuals may find to be a bit bland. When these standard quartz options are discontinued, their grade changes to closeout.
For a more luxurious quartz option, you may opt for premium or designer grades of quartz. Premium and designer-grade quartz countertop colors and patterns typically have more depth and enhanced coloration. They're often custom-made for each kitchen renovation project which leaves them with a higher price tag than standard grade quartz.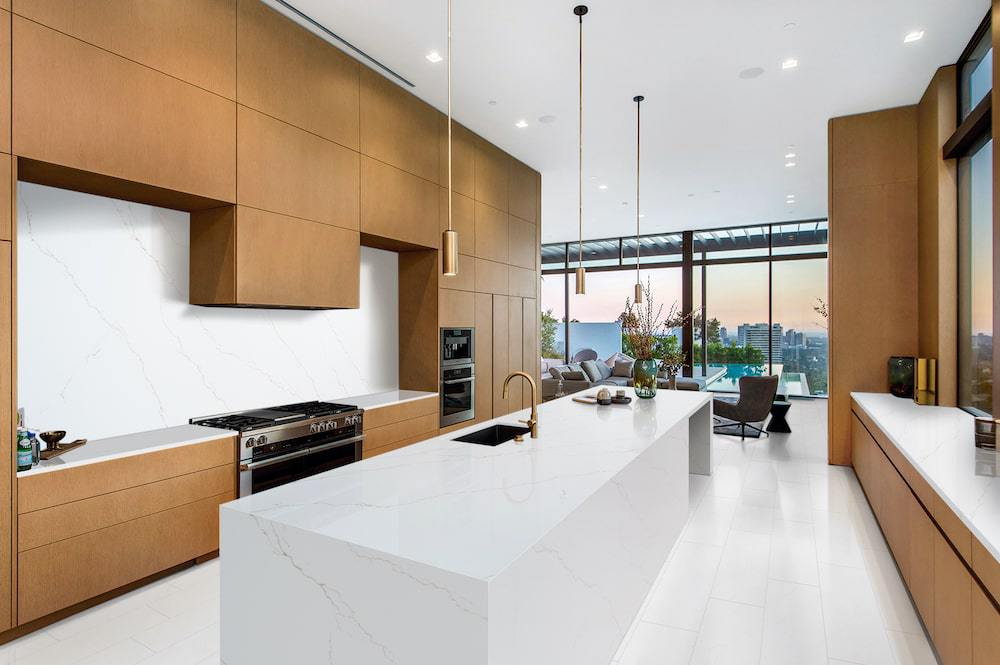 Calacatta Miraggio Gold Quartz
Quartz Finish
Depending on the desired aesthetic of your kitchen, you can choose between two finish options for your quartz countertops. The standard option is a polished finish, allowing the quartz slab's natural beauty to shine and reflect light beautifully. Quartz countertops are also available in a matte finish. In most cases, the desired finish does not affect the final cost of your quartz countertops. However, a matte finish will sometimes cost a bit more, but it depends on the quartz slab distributor.
Complexity of Job
When pricing out your engineered quartz countertops, you need to consider the complexity of the job. If your kitchen only requires a single slab of quartz that doesn't require any corners or seams, it'll be a much easier job for your installer — most likely costing you less. However, if you have an elaborate kitchen floor plan that will require multiple seams and wraps around the entire room, it's going to add time to the installation process which is going to add to your final cost.
Along with the shape of the room, you may have special requests such as a sink cut-out in the slab so you can seamlessly fit your new under-mount kitchen sink. You may also need to factor in costs for fixture cut-outs if you're having the installer make any special cuts for a soap dispenser, electrical outlets, or any other element in your kitchen. Do you have a preference about what the edge of the countertop looks like? Edging style requests like eased, beveled, double-beveled, bullnose, or half-bullnose can also add any additional cost to consider.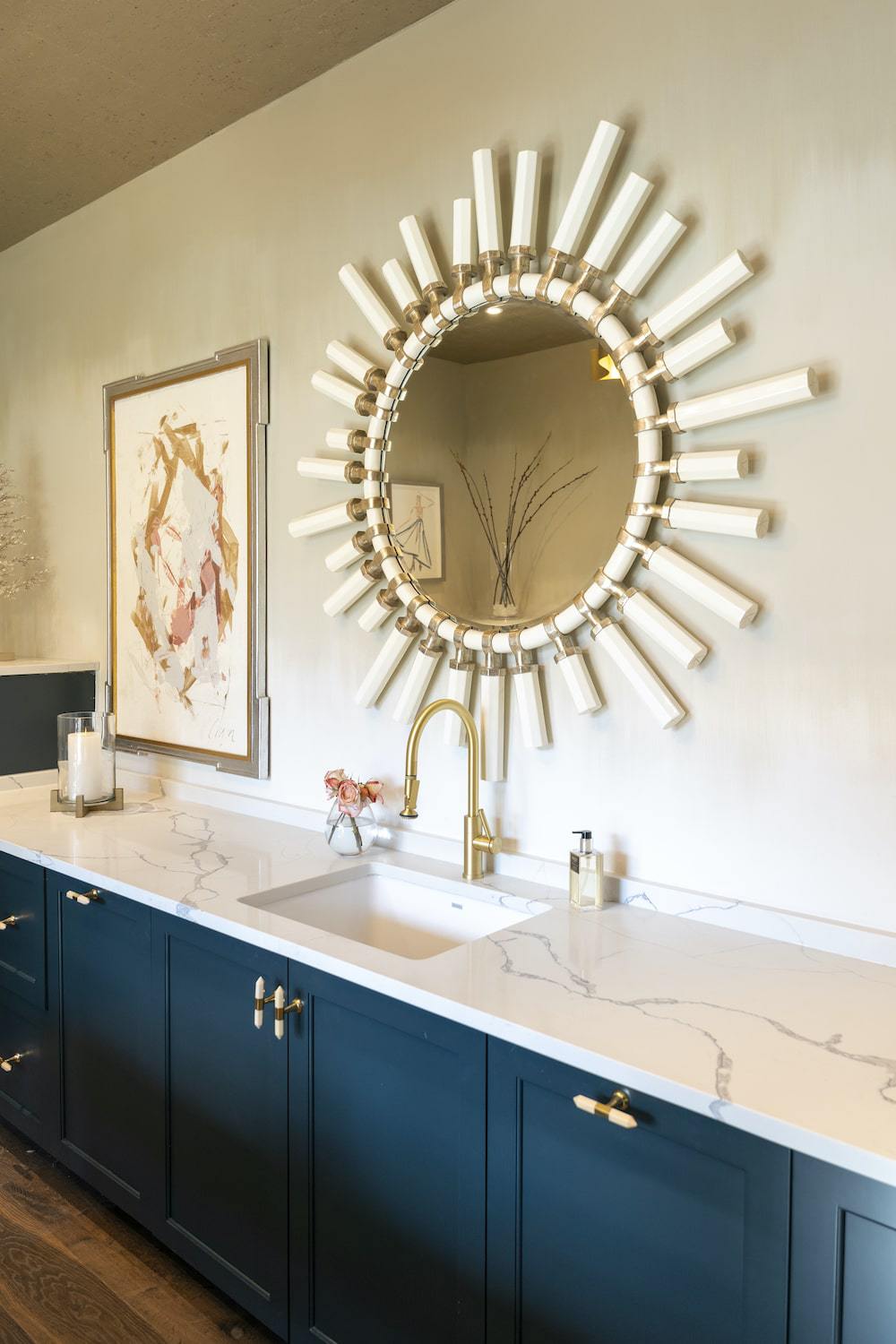 Statuaury Classique Quartz
Installation
Along with the cost of the actual quartz slabs, you'll also need to budget for the installation of your kitchen countertops. On average quartz countertops cost $60 – $150 per square foot to install. The installation cost will range based on the various complexities outlined above, such as sink cut-outs, soap cut-outs, fixtures, edging detail, and corner details. You may also need to factor in the cost of backsplash installation if you are relying on them to do that as well.
Costs will vary from company to company depending on their expertise, which is why it can be helpful to get installation estimates from multiple contractors. When reviewing your options, make sure the premium surfaces installer you select is licensed and insured, so that if the countertops are damaged during installation or are improperly installed, you're fully covered.
In total, most homeowners can expect to pay between $5,000 and $20,000 to install engineered quartz countertops in their kitchen. However, this does not account for the removal or disposal of the existing countertops that are being replaced. If you need your installer to remove the old countertops make sure you schedule this ahead of time and ask them about any additional fees so you can factor them into your budget from the beginning.
Some quartz countertops installers may even charge a delivery fee. Make sure you understand the fine print of your installation job so you're across everything and there won't be any surprise bills at the end of the job.
Choose MSI Surfaces for High-Quality Quartz Countertops
If you're in the market for luxurious quartz countertops, MSI offers a wide selection of quartz colors and styles for you to choose from. No matter what color palette or style you're looking for, we can help you transform your vision into a reality.
Do you need help envisioning how each quartz option will look in your existing space? Try MSI's countertop visualizer to easily show, in real-time, how the quartz countertops will look in your kitchen. There's no easier way to plan an upcoming kitchen remodel!
You can also connect with our team today to finalize your selections. You can reach us using our website's chat feature, visit an MSI showroom, or find an authorized MSI dealer in your area.
More on Quartz Countertops
Quartz Countertops in Natural Stone and Marble Looks
How To Get Marks, Stains and Water Spots Off of Quartz Countertops