How Granite Countertops Took Over American Kitchens
June 04, 2019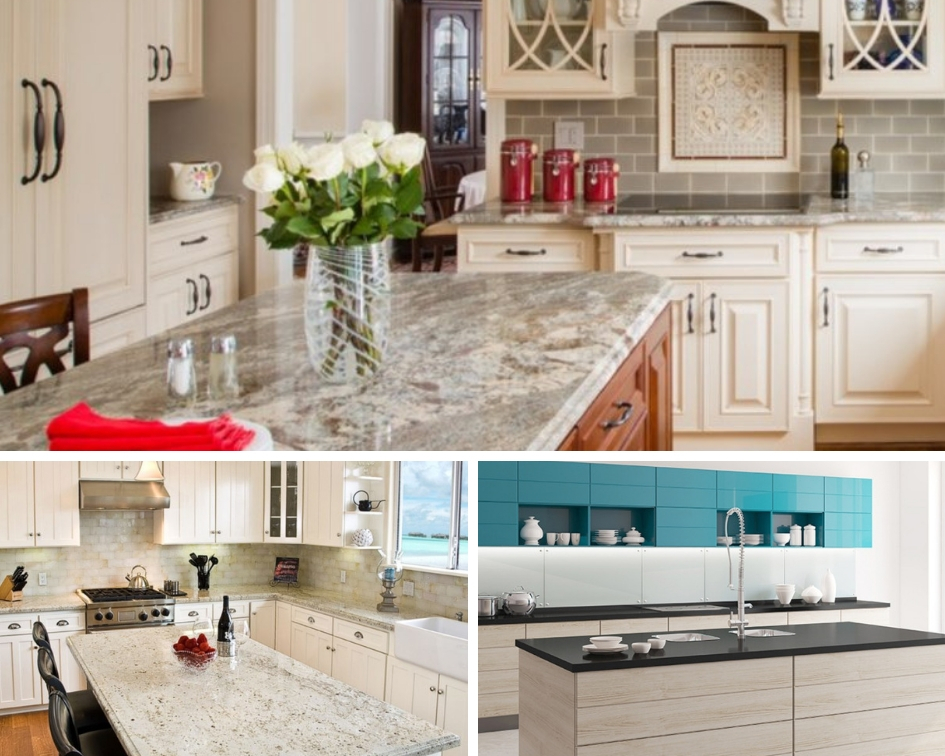 Granite has been used as a building material for centuries, so it is hard to believe that the luxurious stone only started taking over American kitchens less than 20 years ago. Today, homeowners desire the high-end surface because of its beauty and durability, and they are able to discover and afford granite countertops thanks to technology and economics. From its rich history to modern times, learn what needed to line up in order for this natural stone to become so widespread and well-sustained for so long.
Ancient Ancestry
It might be hard to imagine that glorious granite was used as far back as Ancient Egypt. Everything from pyramids to burial chambers to columns featured the stone quarried from an ancient city. It took a lot of manual labor to remove the rock as workers utilized hammers and iron chisels to cut holes into the stone that were then filled with wooden wedges soaked in water. When the wood swelled enough, the rock would split, and the workers hand-chiseled the stone into pieces.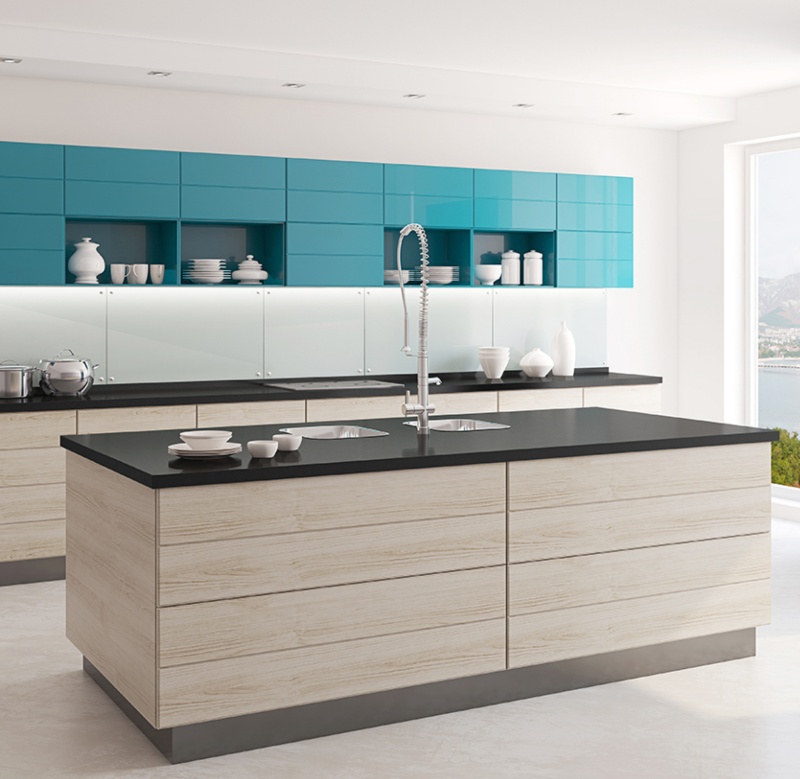 Featured: Absolute Black
During the Roman Empire, granite was praised for the same trio of characteristics it is today: beauty, strength, and durability. The stone was used to construct the Pantheon, one of the best-preserved monuments of its time, as well as Roman bathhouses where bathing was an important daily activity in ancient times.
By the Renaissance, granite was more easily attainable as a result of improved quarrying techniques and fabrication. With more natural stone available, it became a more common building material for everything from houses to churches to monuments. Even the wealthy used the luxurious stone to build beautiful baths and pools, while it was also used to construct palaces.
By the late 1700s, the United Kingdom started sourcing the stone and began sending it by boat to urban areas as well as shipping it all over the world thanks to the creation of the steamship. Surprisingly, it has only been used as countertops since the late 1880s with just a few select color options available, and its expensive price tag meant only the very wealthy could install it in their posh mansions.
Today's Techniques
Today's miners utilize such a different process from those of their ancient predecessors, and with the help of advanced machinery and technology, mining granite has become way more efficient than ever before. For instance, instead of everything being cut by hand, computer-controlled saws are completing major cuts, including slab sizes and kitchen sink holes, whereas workers are using industrial grinders to hand-shave the granite. Thanks to improved processing methods and labor costs lowered from the addition of artificial intelligence, the prices for the natural stone have become more affordable for the middle class.
Although mining techniques may have changed, the composition of the stone has always been the same. Each piece is completely unique as there are more than 3,000 granite variations, and the changes in color are a result of its mineral makeup. But, with more accessibility, today's consumers are able to enjoy a much wider variety of colors and patterns. Of course, granite comes with advantages over softer stones like marble that can more easily stain or etch, but it did not always rival other natural stone like it does today.
Granite's Great Growth
While Italy had the primary position on granite processing, more and more countries started mining the stone by the early 2000s. Granit is the most common igneous rock found below the Earth's surface, and it is more abundantly found than other natural stones, such as quartzite. While there is granite in the United States, nations like Brazil, India, and China were able to fulfill the demand for finished granite at a much lower cost, with Brazil providing approximately 50 percent of the U.S. supply.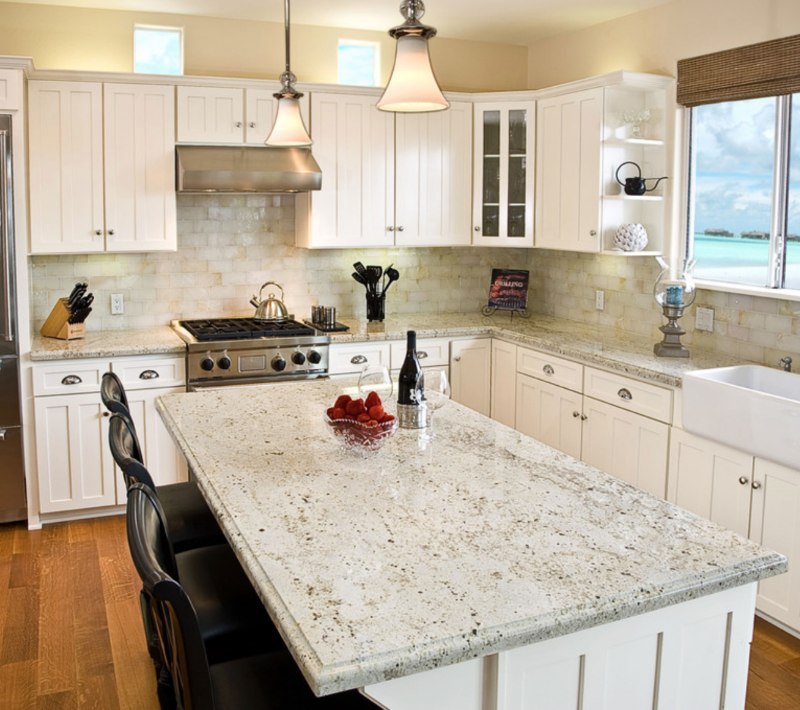 Featured: Colonial White
American imports of the stone soared from more than 200,000 metric tons in 1996 and peaked at more than 2.6 million metric tons in 2008. It drastically dropped to more than 1.2 million metric tons in 200 and had a bit of a zigzag movement in order to reach the more than 2 million metric tons in 2014.
Easier shipping also influenced the pricing of stone as people no longer needed to rely only on local suppliers. Both builders and consumers could more easily afford premium surfaces since slabs could be precut on-site and then sent to its global destination by containerized shipping.
With the housing boom of the 2000s, exaggerated design trends heavily influenced what was considered a good countertop, and this most certainly included granite as one of the best options available. More builders were building more homes and added the stone as a kitchen standard, while those renovating their properties also turned to granite as a prime material.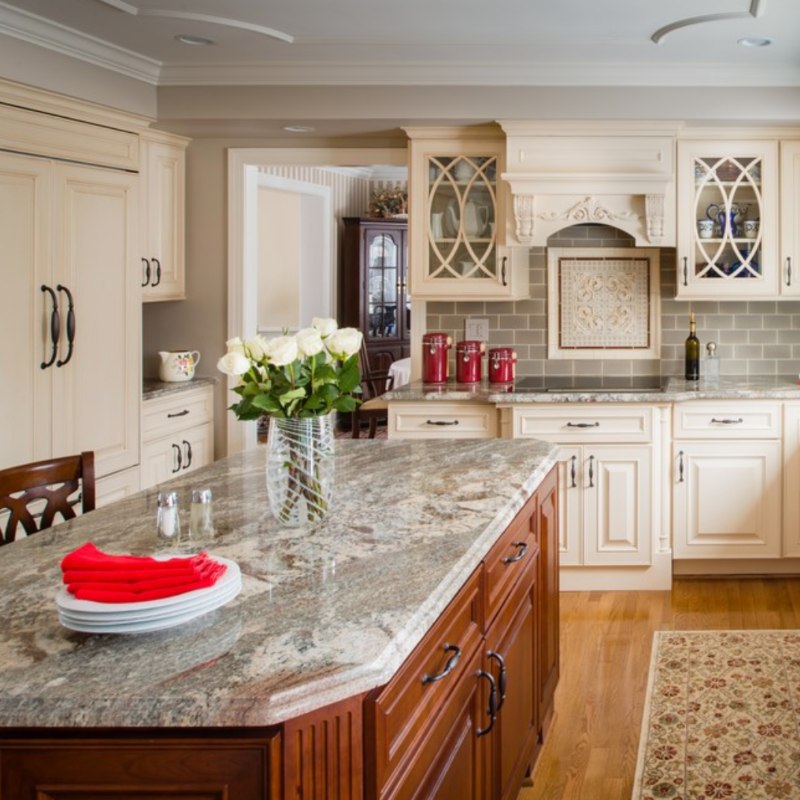 Featured: Netuno Granite
Current trends are also changing, with quartz becoming a popular alternative to natural stone, but even without the artificial highs from the housing bubble, granite is back on the rise once more since the housing crash. While lighter colors like white granite used to be the fashionable choice for darker cabinets or all-white kitchens, designs are going darker and more dramatic with the use of black granite and other inky tones and textures.
Gaga for Granite?
Only in recent years has granite become one of the go-to countertop materials for homeowners, but, unbeknownst to many, it has been cherished for centuries. It is no wonder that this well-known building material helped create many ancient monuments and buildings, and its beauty and durability are on full display with many still standing strong.
As a result of improvements with technology and transportation, more consumers are able to install granite in their homes and kitchens and enjoy the affordable luxury that appeals to the masses. Not only does the long-lasting material make a good investment, but it also adds unique beauty to any design. Since more people have access to the stunning stone, it is considered one of the most coveted items in the kitchen. So, we want to know, do you go gaga for granite?
Read More about Modern Granite Countertops
5 Granite Colors for a Chic and Modern Fireplace
Modern Granite Countertops
Fresh Kitchen Looks With Timeless Granite
The Timeless Beauty of One-of-a-Kind Granite Countertops
Polished, Honed, and Brushed Finishes for Granite Floors
READ MORE ABOUT GRANITE COUNTERTOPS
Granite Countertops: A Great Investment For Home Improvement
Granite Countertops: An American Staple
Granite Countertops: the Workhorse Of the Kitchen
How Can You Tell the Difference Between Granite And Quartz Countertops?